Buy me a Mercedes-Benz… My friends all drive Porsches, and a Pagoda would make amends…
The Mercedes-Benz SL Pagoda is an icon in it's own right, a capable tourer that's a pleasure to drive and own. We currently have 6 fine examples to choose from, in a variety of specifications, trims and colours. To enquire about any of these cars, or to sell your own Pagoda, contact Bruce Greetham: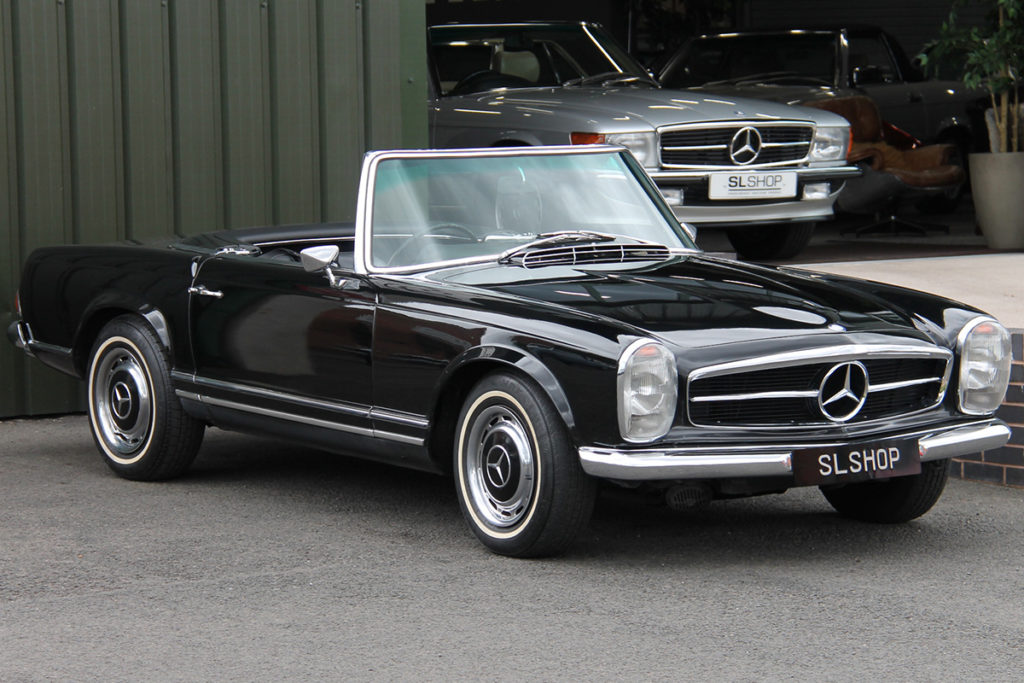 1968 Mercedes-Benz 280SL Pagoda 'Triple Black'
A rare 280SL in black, with black leather and black roof. Whitewalls are optional… why not start an improvement journey with this car and The SL Shop at your side?
1971 Mercedes-Benz 280SL Pagoda Silver
A car we have known for some time, a Pagoda that's fantastic to drive and ready to be used. A well prepared car with space for some cosmetic improvement. Would it remain silver with blue interior or do you have bigger plans for your own dream Pagoda?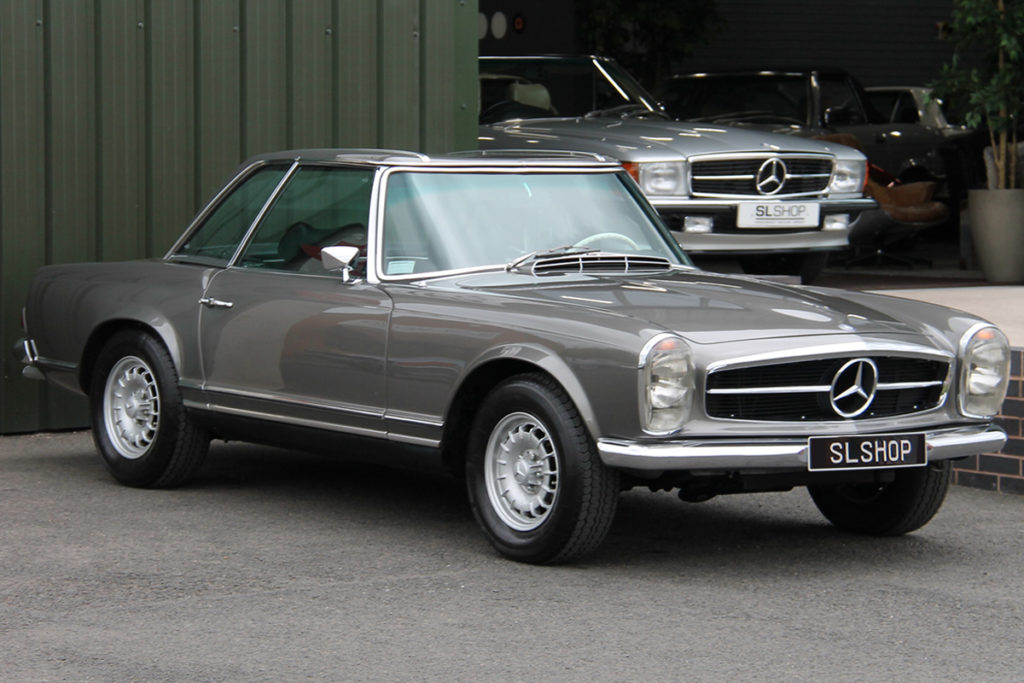 1967 Mercedes-Benz 280SL Pagoda Anthracite Grey
Very rare manual 4-speed car wearing Bundt (or Mexican Hat) alloy wheels. Quite simply the best driving car we have come across to date, and one of the most superb vehicles overall. The only thing this car needs is a new forever home. Must be seen.
1968 Mercedes-Benz 280SL Pagoda Signal Red
Desirable Signal Red Pagoda with Black leather interior. The car that many lust after, the statement piece that shouts in just the right way. A Ferrari colour without the unpredictability, is this your summer 2020 car?
1968 Mercedes-Benz 280SL Pagoda Midnight Blue
Fully restored and ready for a new owner to appreciate, a smart looking Pagoda with a significant restoration recently completed. Is this the car to sit proudly in your garage?
1964 Mercedes-Benz 230SL Pagoda Papyrus White
Papyrus White with Blue Leather interior, restored to a very high standard with significant recent expenditure. As clean underneath as it is on the outside, complete with that 'new car' smell.
To enquire about any of these cars, or to sell your own Pagoda, contact Bruce Greetham.
Increase the value it brings you
For every SL owner we have met, the key aspect in ownership and running these amazing motorcars is ensuring that this prized possession remains a joy to use whenever, wherever and however; protecting and increasing its value over time.
As the World's largest specialist in classic SL's we have drawn upon our experience with our customers, with hundreds of cars and thousands of hours behind the wheel and under the ramp to develop CARE; a way of engaging a community of owners and protecting the value of their investments as well as enhancing their cars condition, reliability and desirability.
Be the First to Know
We don't mind whether you are in the market for one of our awesome cars or just interested in seeing whats new and whats going on in the market. Pop your details in here to receive updates on all thats "hot" in the showroom.