MERCEDES R107 RUST PROTECTION
Panzerwagen. 107. R107. W107. C107. Dallas Car. Bobby Ewing's Car. Just a few of the nicknames given to the second most produced Mercedes-Benz of all time. Its fame is not unjustified even today. This is a vehicle that transcends generations, cultures, genders and more. It's reliability, slick styling and modern conveniences make it just as much a classic car as a daily driver even today.
To keep this celebrity alive for another 50 years, keeping on top of rust protection is essential.
The R107 is not without its ailments, notably the Bulkhead, chassis legs and sills. But largely, the R107 is exceptionally sturdy; even more so with rust protection topped up every so often…
"No better place to take your SL. Incomparable level of service, knowledge and understanding on R107s and well worth my 100 mile round trip to get my car seen by the experts. And special thanks to Mark for his specific support and communication on my car."
Adam Nethersole
HOW WE PROTECT YOUR ASSET FROM RUST
Our team combine the most advanced products and techniques to give your R107 the protection it requires. We take the time to inspect, strip, address and apply protective treatments to rust prone and affected areas. Where necessary, we offer complete restoration services to affected areas.
WHY SHOULD I APPLY RUST PROTECTION
Even if your R107 is rust-free, we recommend treatment if your R107 hasn't been touched since the factory. This is a preventative measure to ensure your R107 won't suffer later down the line. It will also support your asking price should you choose to sell it down the line.
We are a DINITROL preferred treatment provider
We're proud to be DINITROL® preferred treatment provider at SLSHOP. DINITROL® are recognised worldwide for their effective handling of rust and corrosion on vehicles. With their experience spanning 70 years, you can rest easy knowing your vehicle is in safe hands. Of course, you'll also have the expertise of our trained technicians, using a tried and tested product. Through applying DINITROL® products to specific areas of your vehicle, we're able to protect and preserve it from future rust and corrosion. Ultimately, this is classic Mercedes rust protection at its best.
Don't hesitate! Get in touch with us today to discuss the protective methods we can use to treat your valued vehicle today.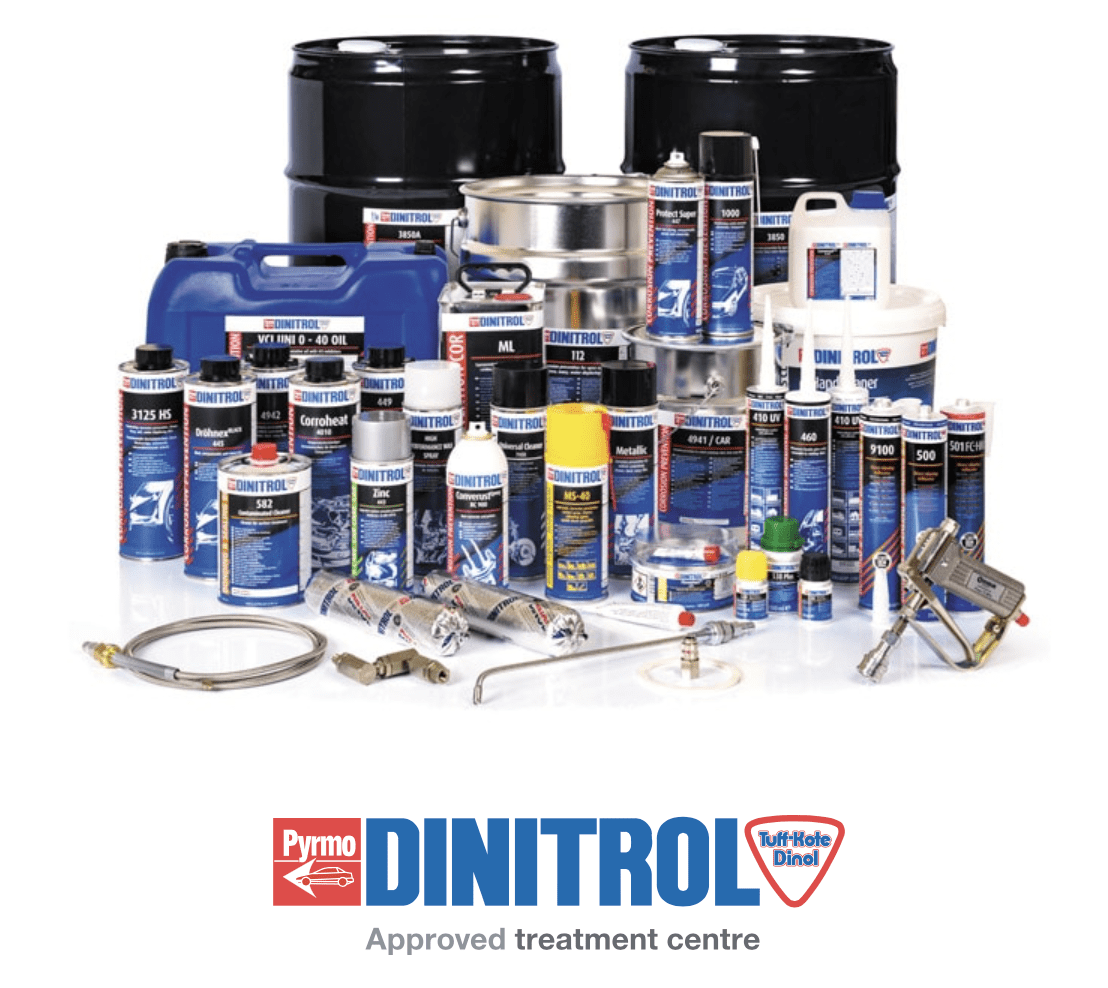 HEALTH CHECK
SLSHOP's Sam Bailey explains what an SLSHOP Health Check is all about, what it achieves and what areas it covers. Does your SL need a health check?
Fabrication Tour
Undoubtedly, the fabrication shop is the beating heart of SLSHOP. Here, our team of experts work to save cars from extinction. An R107's structure is complex. It needs to be approached in exactly the right way. We're proud of our fabrication team and the work they do. Ultimately, it's the foundation that the other departments rely on.
Poke your head inside our fabrication shop.
Why Choose SLSHOP?
As the world's leading SL specialist, more than 10,000 SLs have passed through our workshops and showroom. As such, the level of knowledge possessed by our technical department is unsurpassed. Our service team lives and breathes on the sharp edge of the market. Undoubtedly, there's no better place to go for advice and guidance on your SL.
Keep your Classic Mercedes-Benz running like the day it left the factory.
Also, sign up here for hints and tips, because we all love to learn more about our classic Mercedes-Benz!
Following, you'll also get access to our "workshop life" updates, so you can stay in the loop.
THE ULTIMATE CERTIFIED SERVICING INVESTMENT PLAN
Your ownership journey matters to us, which is why we have created a simple certified servicing investment plan, tailored to your individual needs and aspirations.
Start investing today and our dedicated CARE team will work with you to increase the value and enjoyment you receive from your vehicle.