PROTECT YOUR CLASSIC MERCEDES-BENZ WITH CARE BY SLSHOP
WHAT IS SLSHOP CARE?
SLSHOP CARE is a certified service and ownership plan. It's designed to make life with your classic Mercedes-Benz effortless. One fixed monthly investment of £55.00 towards your CARE account provides you with a personalised servicing plan by SLSHOP. Along with that, you'll get subsidised service, labour, parts, transportation and insurance from Heritage Classic Car Insurance. There's no fee to join or leave SLSHOP CARE. Just invest £55.00 each month towards your CARE account and let us manage your servicing plan.
FEATURES OF YOUR CARE PLAN
Certified servicing configured to your lifestyle and managed by our in-house experts

Status report documents the work carried out

Preventative maintenance prepares you for the future

SLSHOP stamped records secures you return on your investment
CARE MEMBERSHIP EXCLUSIVE BENEFITS
8% subsidy on SLSHOP service, labour and parts costs

Subsidised transportation costs of your vehicle to and from the SLSHOP

Courtesy car to keep your motoring adventure alive
As a member of our SLSHOP CARE family, you'll get to know our expert and dedicated team. These individuals will inspire you to make the most of your vehicle. Your dedicated CARE Consultant will understand your motoring needs and aspirations, working with you to achieve them. Whether you desire a Concours level condition for your classic Mercedes-Benz, or you want to compete in endurance rallies, our CARE team will plan your servicing and maintenance accordingly.
Your enjoyment matters to us! Which is why our market leading experts, skilled craftsmen and women, will work to secure your assets mechanical, cosmetic and monetary value.
How does it work?
Join our family via our online subscription form or call a member of our CARE team today

Book your first consultation or visit to our workshops

Begin your CARE membership and get your Classic Mercedes Insurance quote from Heritage Insurance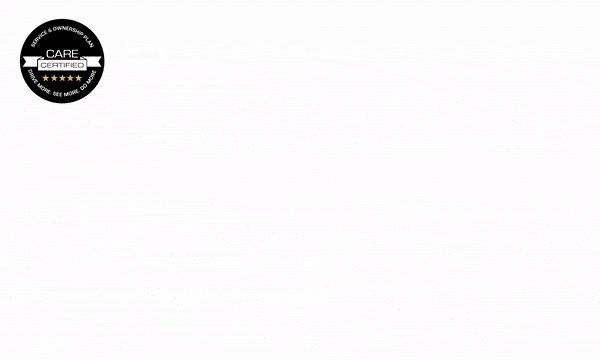 SLSHOP CARE Consultants
Experts as Passionate as You Are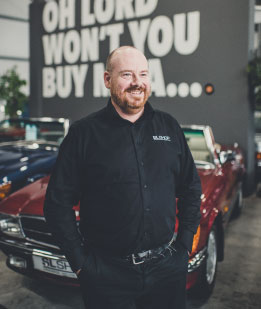 As a founding member of the SLSHOP team, I've come to value my relationship with each individual customer I've worked with. I take pride in ensuring that each classic Mercedes-Benz ownership journey is both enjoyable and bespoke to the individual. Our CARE service enables us to meet the unique requirements of our customers, by combining a passionate, honest and personal approach with expert industry knowledge. The SLSHOP CARE team exists to give you the confidence to enjoy your asset whatever your plans may be; with the reassurance that your vehicle will retain its value over the long term.
We look forward to welcoming you aboard.
Russell Owens
Customer Liaison Manager
0800 612 8951
From my recent return service visit, the team at SLSHOP continue to exceed my expectations with their concerted and collective resolutions to ensure my 30 year old SL (supplied by them), is superbly maintained and operating perfectly. I cannot praise them enough. The whole team's passion for this iconic product and their benchmark level of customer experience is first class. Well done Sam, Bruce and Russell – you fully deserve your reputation as THE number one 'SL' emporium.''
John Hutchings | R107 SL
Just had the subframe, bushes and engine mountings replaced and you were right – what a fabulous improvement… I can believe such a relatively small amount of work can change the whole feel of the car. I found myself smiling up the two miles of country lanes to our home, where previously it was a bit 'shake rattle & roll.''
Ian Hedgecock | R107 SL
What happens if I leave and join at a later date? 
Francis Robertson-Marriott
2022-03-17T17:15:17+00:00
You will not be charged to join CARE and we will not charge you to cancel your membership. If you choose to leave us, we will refund you the full balance of your individual CARE account. Alternatively, you can freeze your account until you are ready to resume payments.