PROTECT MY MODERN CLASSIC FROM RUST
Most Mercedes-Benz of the 1990s and 2000s were well protected from corrosion. There were certain years (Daimler-Chrysler Years) where build quality wasn't as sensitive to rust as others, but regardless of the year your vehicle was produced, protection from rust is essential.
Salt and dirt on the roads will latch on to you're the inner side of your wheel arches, to the undercarriage and primarily to places that you cannot reach without a ramp. With your vehicle now between 20 and 30 years old, it could require an update to its protective coating. Areas that may need attention include the subframe, differential, hydraulic and brake lines.
WHY PROTECT MY MODERN MERCEDES FROM RUST?
It's simple – to ensure longevity, safety, enjoyment and return on your investment.
WHY CHOOSE SLSHOP FOR RUST PROTECTION?
We understand that patience and the correct products are central to proper protection. With our onsite restoration centre and craftsmen who can recognise issues in an instant, we are well equipped to inspect and protect your asset. We will first ensure that no major or minor rust needs addressing before applying industry-leading treatment solutions.
We are a DINITROL preferred treatment provider
We're proud to be DINITROL® preferred treatment provider at SLSHOP. DINITROL® are recognised worldwide for their effective handling of rust and corrosion on vehicles. With their experience spanning 70 years, you can rest easy knowing your vehicle is in safe hands. Of course, you'll also have the expertise of our trained technicians, using a tried and tested product. Through applying DINITROL® products to specific areas of your vehicle, we're able to protect and preserve it from future rust and corrosion. Ultimately, this is classic Mercedes rust protection at its best.
Don't hesitate! Get in touch with us today to discuss the protective methods we can use to treat your valued vehicle today.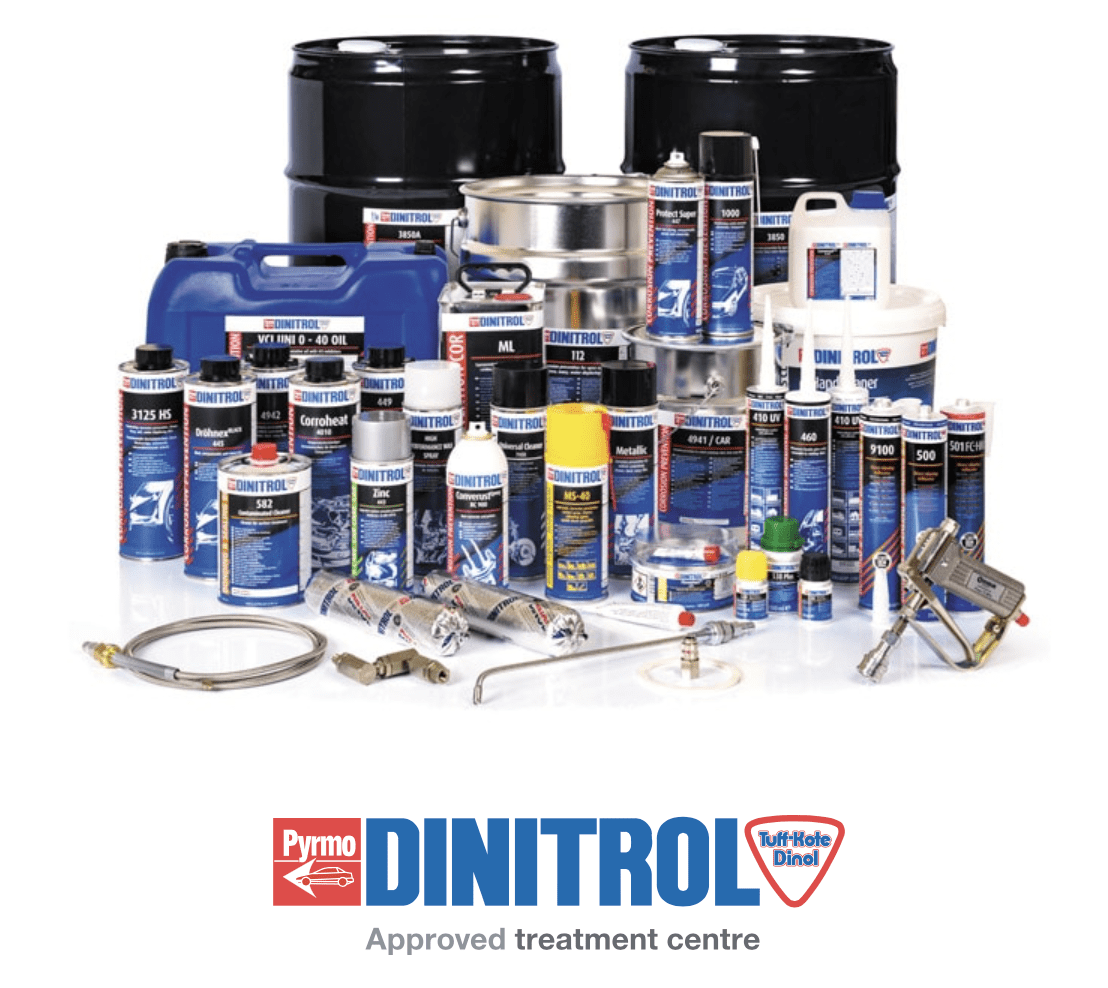 Heath Check
SLSHOP's Sam Bailey explains what an SLSHOP Health Check is all about, what it achieves and what areas it covers. Does your SL need a health check?
Fabrication Tour
Undoubtedly, the fabrication shop is the beating heart of SLSHOP. Here, our team of experts work to save cars from extinction. An R107's structure is complex. It needs to be approached in exactly the right way. We're proud of our fabrication team and the work they do. Ultimately, it's the foundation that the other departments rely on.
Poke your head inside our fabrication shop.
Why Choose SLSHOP?
As the world's leading SL specialist, more than 10,000 SLs have passed through our workshops and showroom. As such, the level of knowledge possessed by our technical department is unsurpassed. Our service team lives and breathes on the sharp edge of the market. Undoubtedly, there's no better place to go for advice and guidance on your SL.
Keep your Classic Mercedes-Benz running like the day it left the factory.
Also, sign up here for hints and tips, because we all love to learn more about our classic Mercedes-Benz!
Following, you'll also get access to our "workshop life" updates, so you can stay in the loop.
THE ULTIMATE CERTIFIED SERVICING INVESTMENT PLAN
Your ownership journey matters to us, which is why we have created a simple certified servicing investment plan, tailored to your individual needs and aspirations.
Start investing today and our dedicated CARE team will work with you to increase the value and enjoyment you receive from your vehicle.