Mercedes Enthusiast Feature – The R107 SL – An Overview
This post was originally published in Mercedes Enthusiast Magazine.
Manufactured for 18 years, the R107 SL remains hugely appealing with its head-turning good looks and impeccable road manners.
The R107 SL, nearly 237,300 of which were built between 1971 and 1989, has been a staple of Mercedes-Benz 'modern classic' trade. Always in demand, it provided Benz specialists who started up in early 2000s with lucrative margins as they teased out the many little used examples from long term owners and quickly redirected them to customers seeking an elegant, but toughly built Mercedes roadster.
The world loved the R107 during its production life (at 18 years, an SL record), and called it a classic the instant it was replaced. While rusty, ill maintained cars have sunk down the price scale – you can buy them for £5,000 or less – good cars never dropped much below £25,000 to £30,000.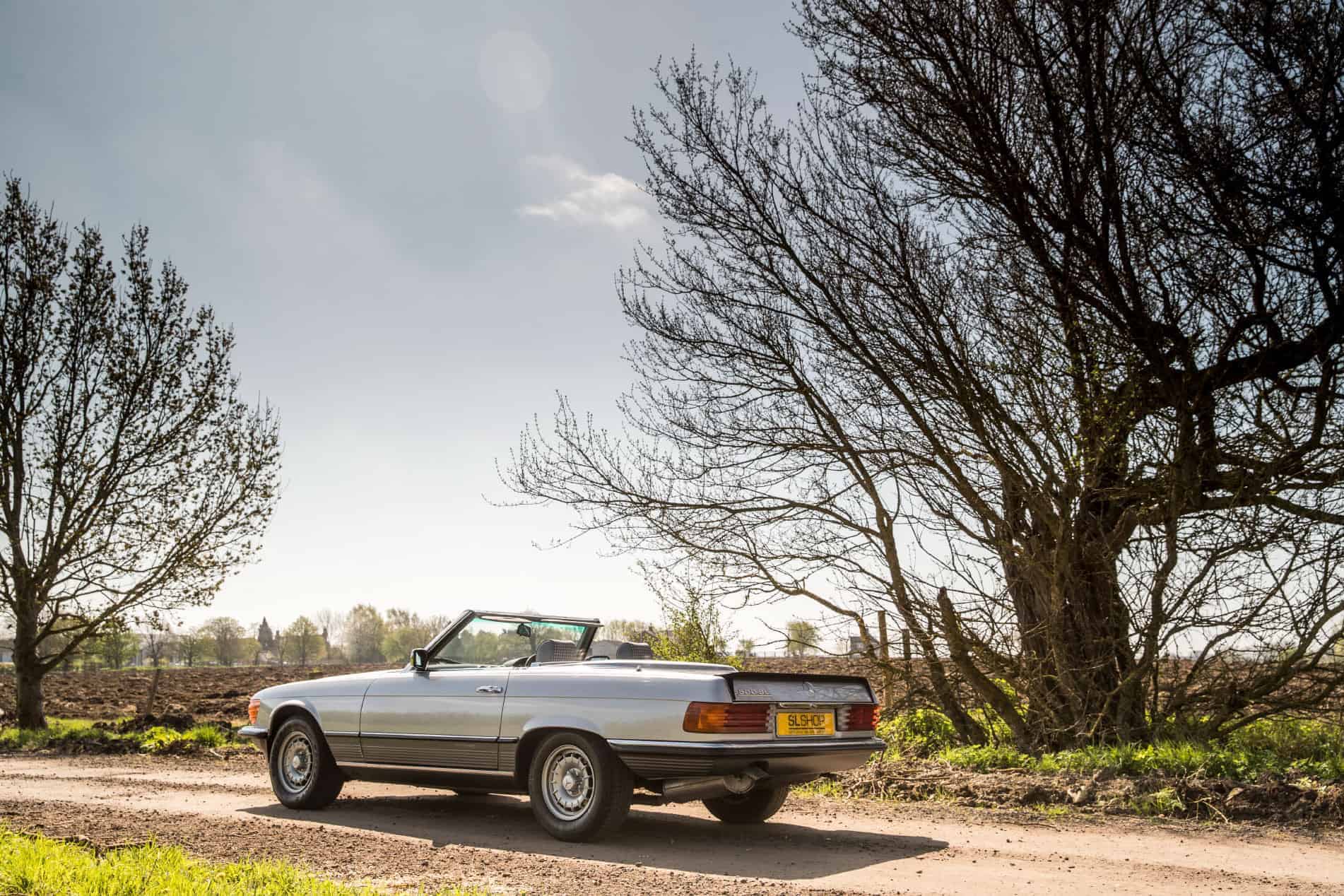 As the last R107s rolled out of the Sindelfingen factory, the three European spec models were the six-cylinder 300SL, and the 420SL and 500SL V8s, priced at around £33,000, £38,000 and £42,000 respectively. The best cars have now exceeded those levels considerably, according to Sam Bailey of SLSHOP in Stratford-upon-Avon, Warwickshire, who last year sold a 1989, 4,000-mile 500SL in silver over blue for £88,000. "I could have solid it three times over, and if it was today it would be £105,000," he said.
"Late, low mileage cars continue to increase in value, and are increasingly hard to get hold of."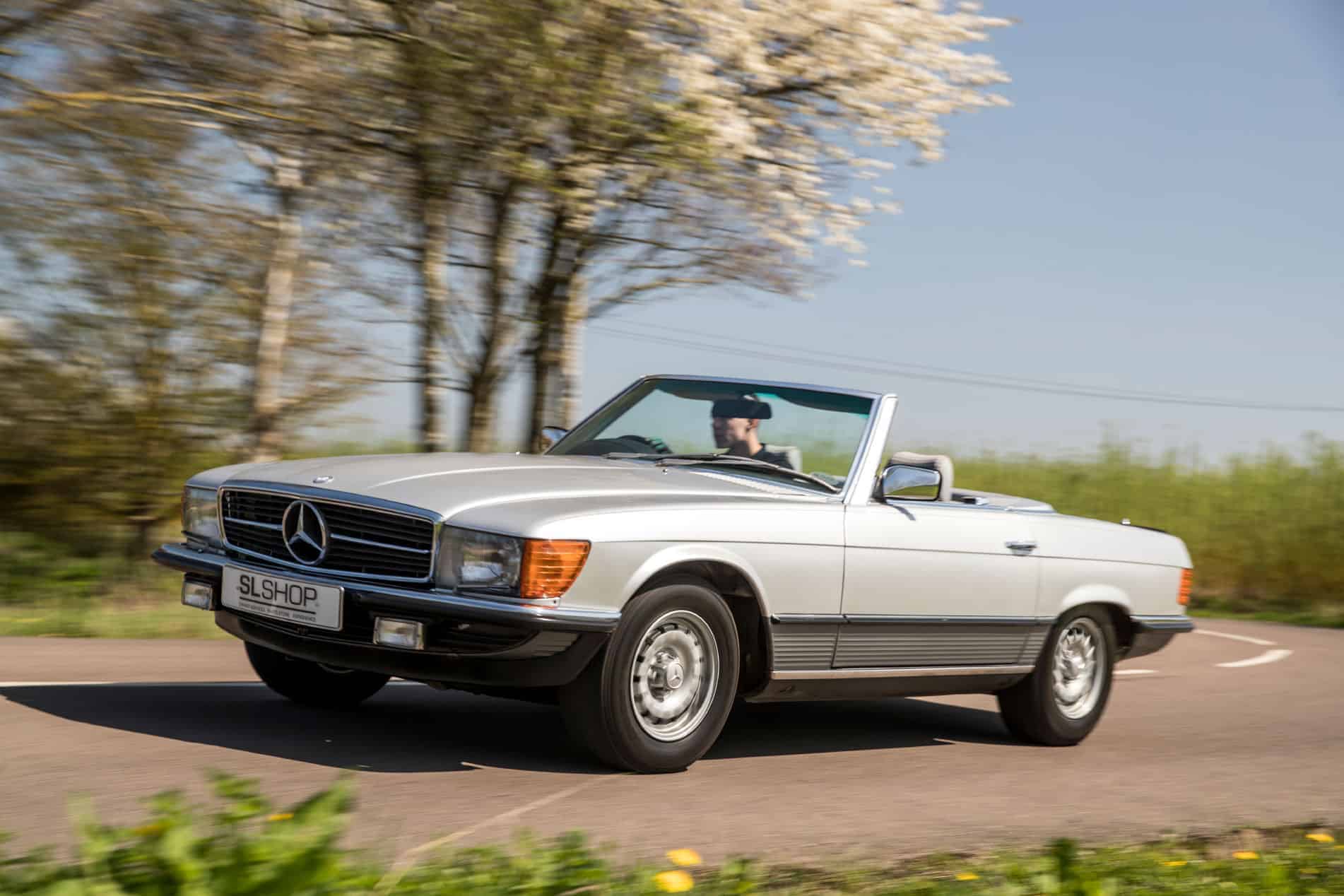 Condition is key
So far, few R107s have joined previous SL generations – the W113 Pagoda, 190SL and 300SL – at the top international auctions run by RM Auctions, Gooding & Company, and Bonhams. But this must surely change soon. At the time of writing, Sam's top priced R107 was a late 1988, 10,000-mile 300SL in white with red leather at £73,995, which might prompt the question: for this money would customers not expect a 500SL?
"There's no discernible split between 300SL and 500SL values, but the 500s tend to get snapped up more quickly," he explains.
Sam classes 'middle cars' as £25,000 to £35,000 worth, and says "they are doing OK, but there has been no change at the bottom of the market, at around £10,000."
Requiring every car to present a viable business case, he dismisses anything below that value: "I scrap £5,000 cars," he says, pointing out that this is typically the amount he spends on the preparation of SL Shop R107s for sale. The R107s in most demand have been from autumn 1985-on. At this point, the M110 engined 280SL was replaced by the 300SL with the sweeter, M103 three-litre straight-six, the 380SL became the 420SL, and the 500SL received engine updates.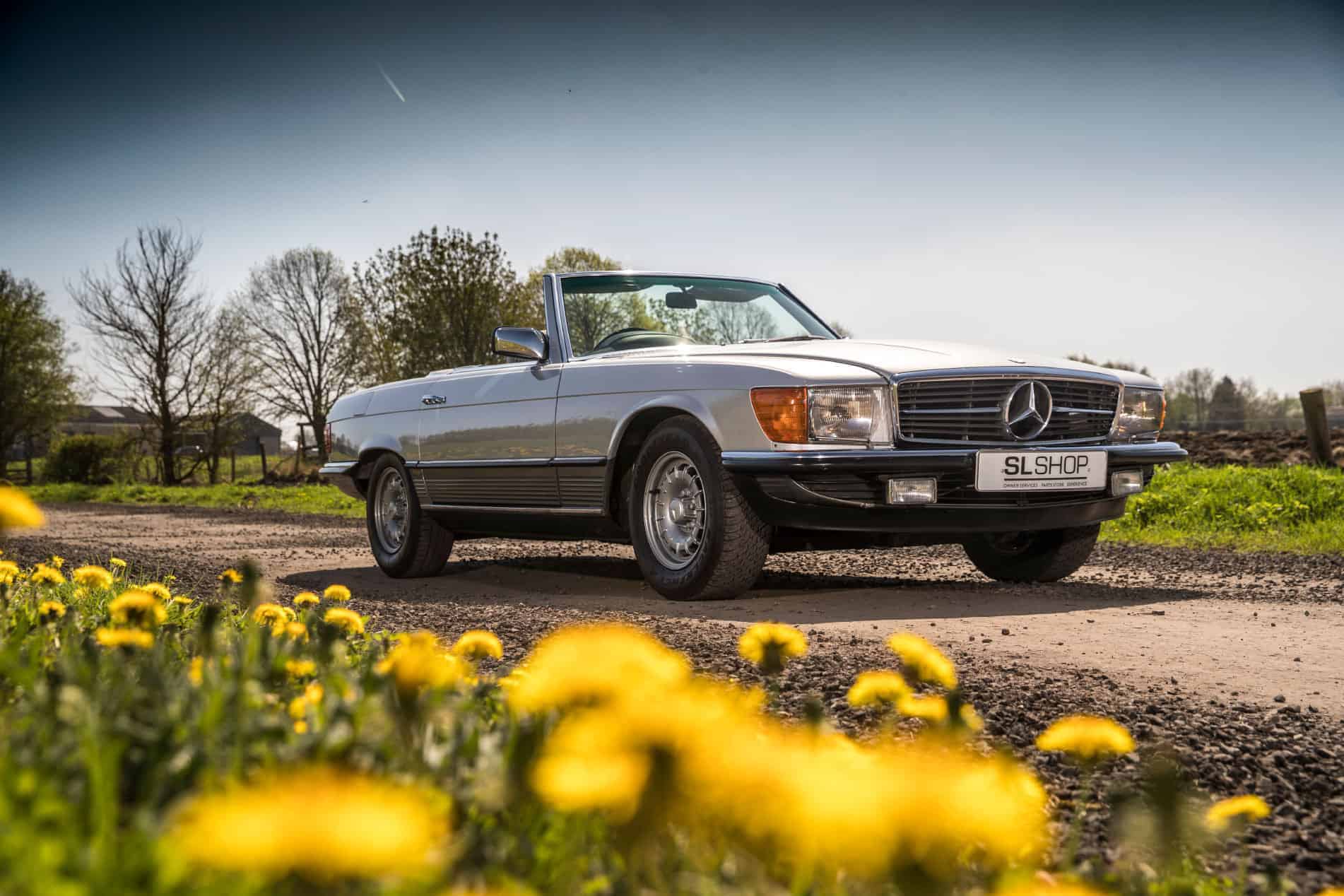 However, the ultimate R107 is the 560SL – a. model introduced at the same time but sold only in North America, Australia and Japan. Even though its heavily emission controlled, 5.5-litre M117 V8 musters a mere 227bhp (compared to the Euro 500SL's 242bhp), it's a lovely car to drive and all were delivered with a bells-and-whistles equipment spec. Plenty have been imported to the UK from the US.
"It's almost a different vehicle," Sam opines. "Values have doubled in the last two years, but you can still find good low mileage cars in the States."
To check what a 560SL will cost from a classic dealer, we headed to the website of Peter Jarvis, the Kent-based classic dealer known for specialising in them. He was offering three: a 43,000-mile, 1988 car at £38,500, one from the same year with 38,000 miles at £39,750, and a red, 1987 27,000-mile car at £46,750.
Established dealers offering the best R107s charge top dollar, but what can you find if you chance your arm lower down the price range for what is likely to be a rolling project car? Good news if you like local classic auctions, which invariably have affordable R107s. At the Anglia Auctions sale in June in Norfolk, a 95,000-mile 1982 380SL with something approaching a service history sold for £8,400 including buyer's commission and other costs, while a 56,000-mile, 1980 500SL with invoices thrown in made £7,700.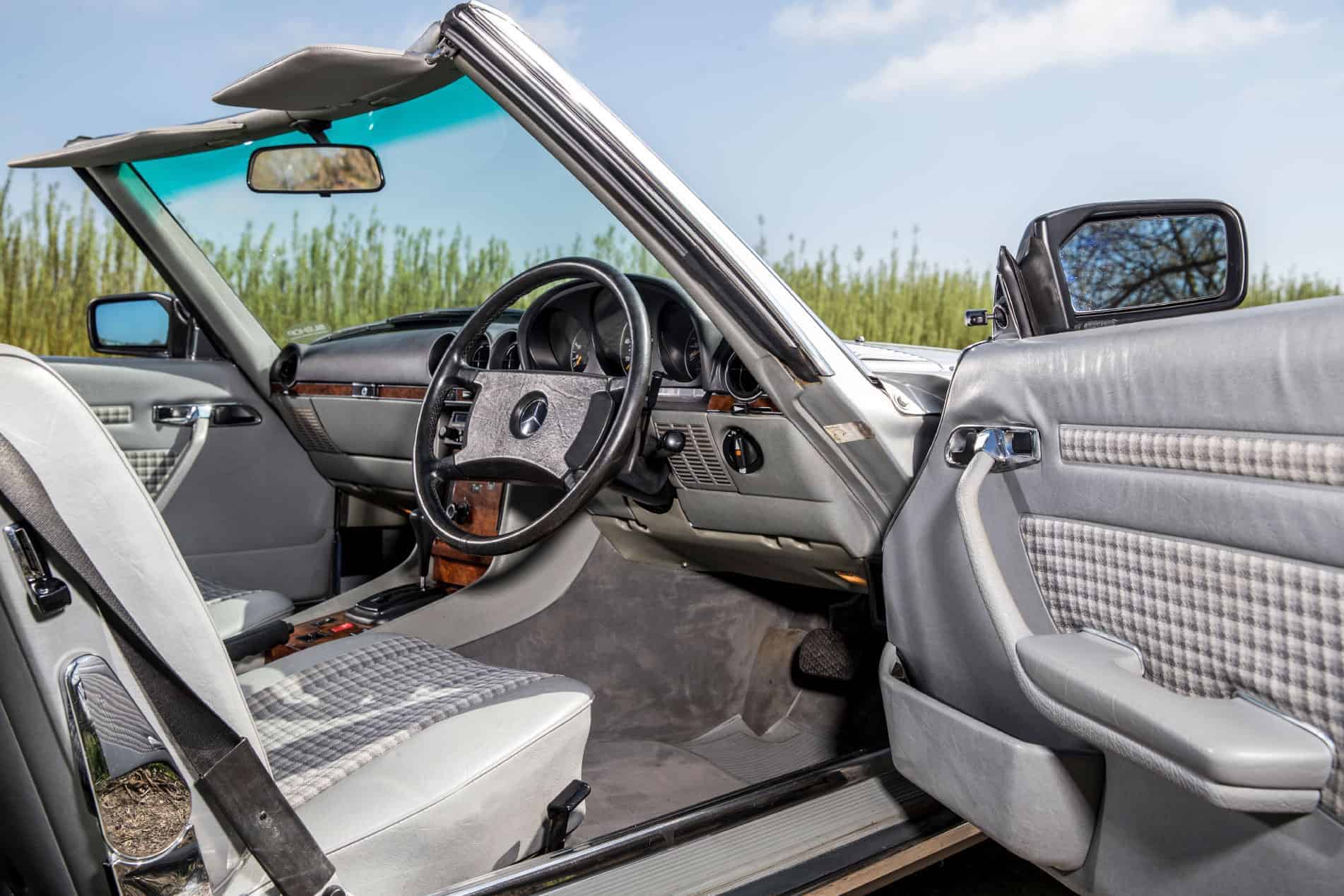 Appreciating Assets
At the Historics at Broooklands sale in early July a quartet lined up for inspection. A 1985 300SL with no reserve sold for £8,207, a 1982 500SL making £8,960 didn't quite reach its lower estimate, while a 1983 380SL at £14,150 was bang in the middle of the estimate range. But the most notable result was the 1982, 31,685-mile 500SL estimated at £24,000 to £28,000 but which fetched £34,720, its fine condition and huge maintenance history driving bidders into a frenzy.
Indeed, the best R107s are now joining Pagodas and 190SLs as blue chip investments, destined for secure collections rather than life on the road. Fortunately, there are plenty of cheap cars out there to be enjoyed – just don't expect these to become an investment anytime soon.
Inspired? Enquire about having the SLSHOP appraise your R 107 SL
Tempted? Visit our showroom to see available cars.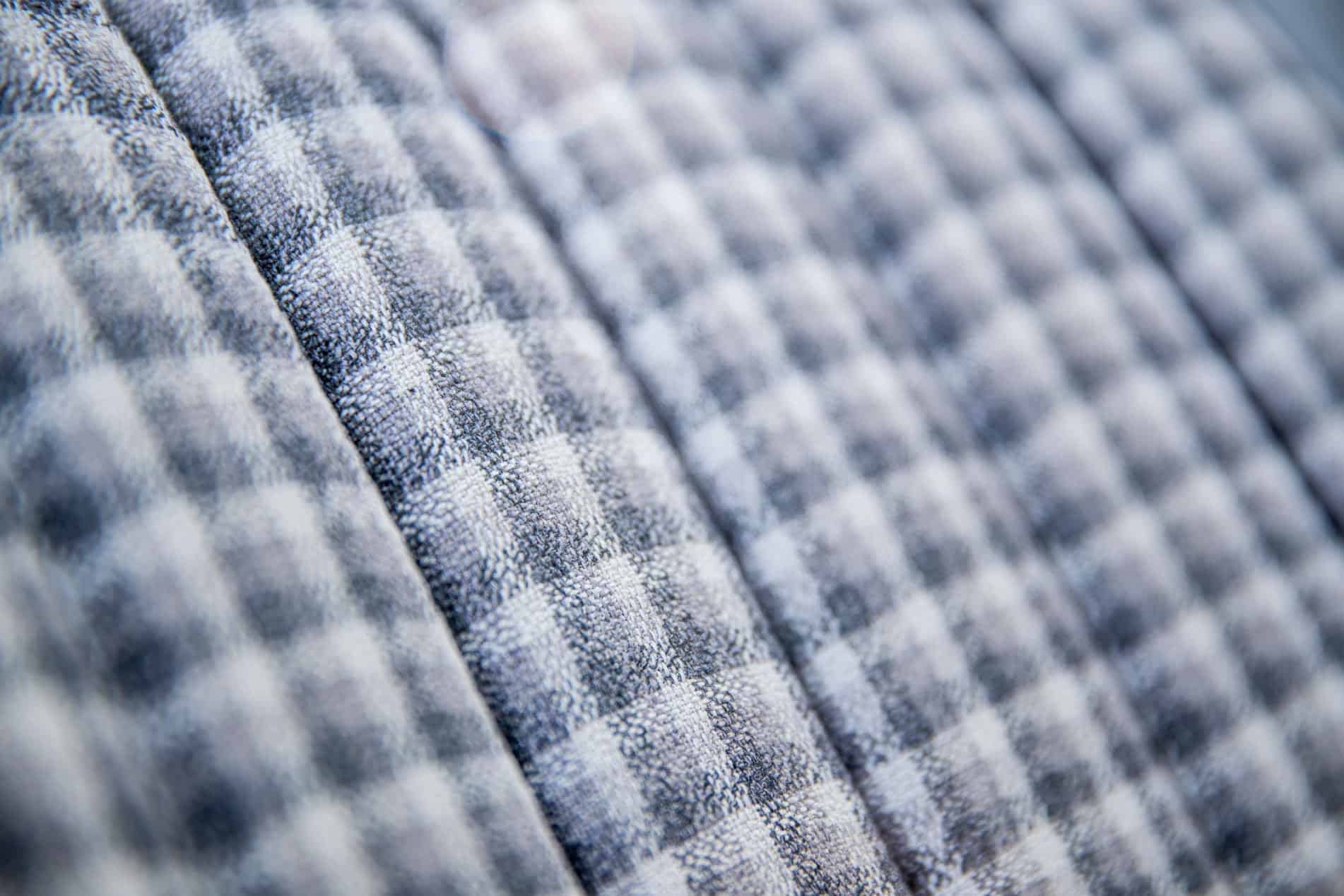 Increase the value it brings you
For every SL owner we have met, the key aspect in ownership and running these amazing motorcars is ensuring that this prized possession remains a joy to use whenever, wherever and however; protecting and increasing its value over time.
As the World's largest specialist in classic SL's we have drawn upon our experience with our customers, with hundreds of cars and thousands of hours behind the wheel and under the ramp to develop CARE; a way of engaging a community of owners and protecting the value of their investments as well as enhancing their cars condition, reliability and desirability.
Be the First to Know
We don't mind whether you are in the market for one of our awesome cars or just interested in seeing whats new and whats going on in the market. Pop your details in here to receive updates on all thats "hot" in the showroom.