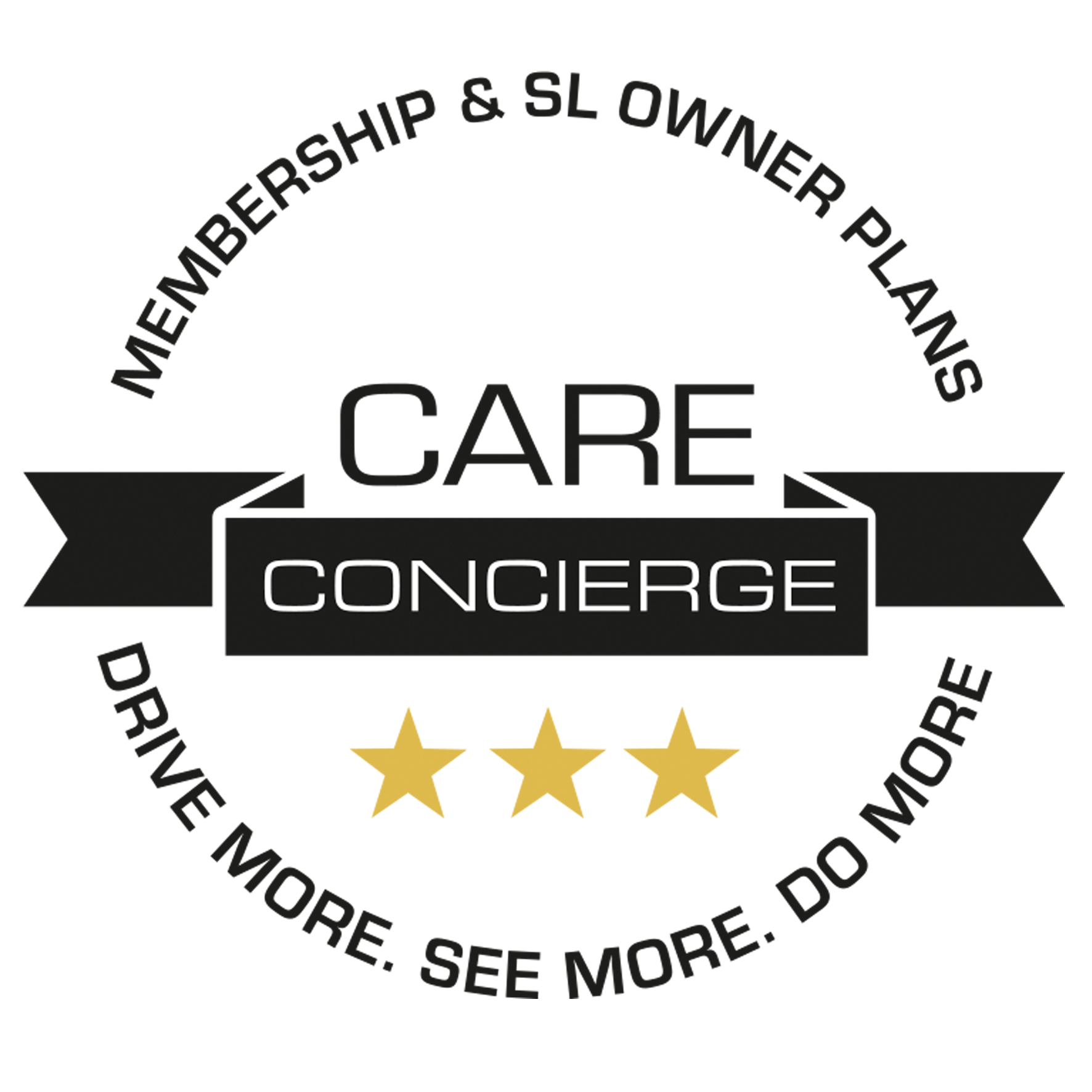 CONCIERGE – HAVE SLSHOP TAKE CARE OF ALL THE LOGISTICS OR STAY IN TOWN ON US
Receive a concierge style approach to servicing & care for your most prized asset tailored around you and your car.
Let SLSHOP take the hassle out of your cars care.
Support from SLSHOP in managing your asset value.
Protect & Enhance the value of your car with CERTIFIED servicing and transportation from SLSHOP.
Be part of it now…increase the value of your car for less than the cost of membership.
Why take your appreciating asset to a generalist service agent? Would you rather buy an SLSHOP certified SL or a one that's been looked after by a non specialist?
 THE BENEFITS TO CARE Complete
All the benefits of CARE CLASSIC RRP £497.00 Plus…
Full Heath Check £495 (R107) £595 (W113) to £95.00 (reduced one off subsidised rate).
CARE Health Check (RRP £213)
Roof mechanism check and adjust (RRP £106)
Valuation Certificate (RRP £178)
Time with our Front of House Model Experts
Priority Access to Trips and Tours
Access to Exclusive MEET event
Certified Servicing for 3 years
MoT Pre check Service (RRP £106)
Guaranteed acceptance to showroom program
Subscription to Classic Mercedes Magazine
Discounted summer storage for your Hard Top
Use of our premium Courtesy Cars
Paint correction/detailing of your car
1 days track time in our Classic Racer
Overnight in premium hotel for those not receiving transport
Access to Exclusive TALK event
Subscription to ClubHouse Magazine
Quarterly Market Update Pod Cast
Helpline & Technical help desk *
Fast Track Service Bookings
FREE DELEIVERY with first parts order
5% discount from all CARE parts
Insurance discount & enhanced benefits
Expert support of asset ownership and planning
Pre planned Service Bookings with reminders
5% discount from a WIDE RANGE of parts
Two Tickets to a Shakespeare play
Two Tickets to NEC show or Silverstone Classic
Structured approach to ownership plan
5% discount from ALL parts
Free Summer Hard Top Storage
AN ALL ENCOMPASSING OWNER EXPERIENCE

With our knowledge, expertise and resources, we are ideally placed to care for your car with the utmost respect and attention to detail. We will get to know your car, understand your motoring needs and aspirations, and outline how we can help you to achieve them; whether this is a concours trophy or your first big road trip.
Each time your car is with us we will inspect and advise of any issues that may arise in the future.
Should you wish to sell your car whilst your CARE service plan is active, the new owner can opt to continue the plan and the service schedule; a huge advantage to anyone looking to sell or buy an SL in the open market. A CARE car will carry value and confidence over to the next owner.
TO BE, OR NOT TO BE?
It starts with a question…to use or not to use, to drive it or keep it perfect?
You've chosen a CARE Service Plan….smart thinking! But how do you know which level to select?
Through many years and literally thousands of SL's having visited our Workshops, we have developed an approach to servicing that works with these cars today. Even the youngest SL's are decades old now. Corrosion, weathering, time and miles covered, as well as how you want to use the car, present the need for different service schedules to the one Mercedes-Benz prescribed. This is why you need your SL looked after by people who understand what challenges these cars present in the current day. Trained and experienced technicians will CARE for your car as if it were their own and use only tried and tested parts and lubricants. That expertise means key weakness' will be addressed.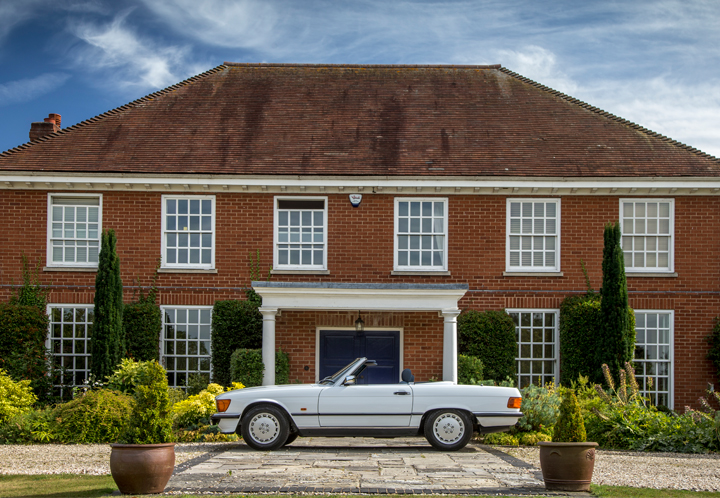 THE COLLECTOR
(Less than 1000 miles per year)
The SL is not your only classic, it forms part of a collection. The odomoter shows an improbably low figure, the specification is perfect and the condition is sublime – of course it is, that's why you chose it. The Collector service plan is aimed at those customers who cover less than 1000 miles per year; exceptionally low mileage vehicles that must be sparingly cared for and delicately maintained.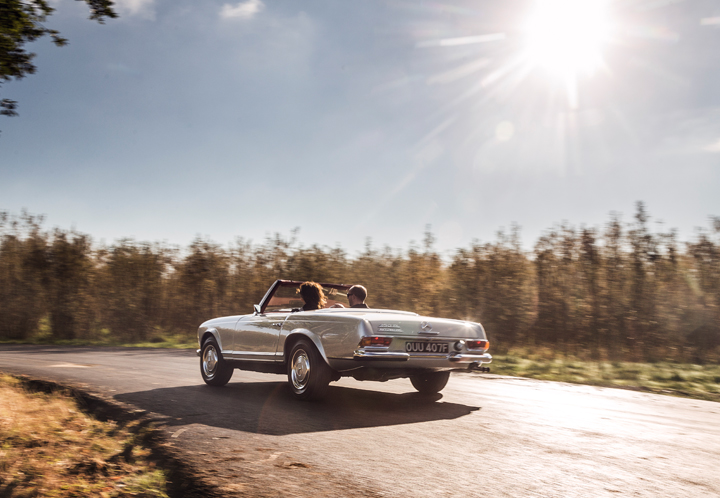 THE ENTHUSIAST
(Less than 5,000 miles per year)
The SL is more than just a car, it is your ticket to adventure. You treasure the moments shared behind the wheel, enjoying classic shows near and far, weekends away and the odd continental road trip. The Enthusiast service plan suits the large majority of our customers. It can be considered the 'normal' use service plan, designed to follow factory appropriate servicing with the additional SLSHOP touch.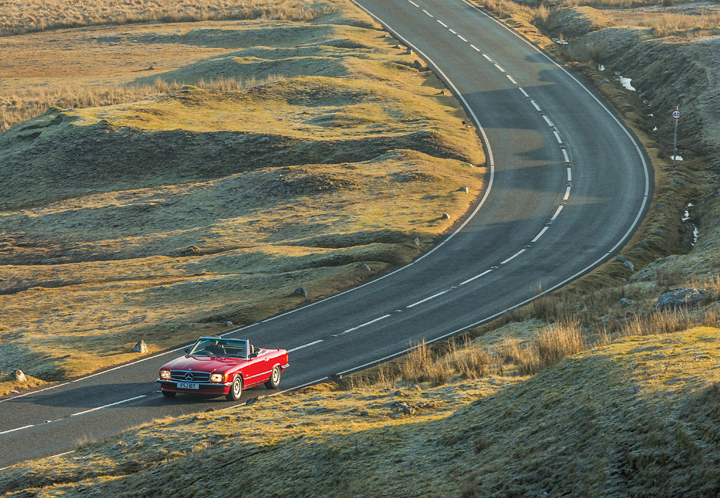 THE TOURER
(More than 5000 miles per year)
You and your SL are well travelled; international tourers are well aquainted with the channel tunnel and every ferry crossing from home to Northern Europe. You may even be on the hunt for silverware near and far. The Tourer service plan suits those members of the SL community who enjoy long distance touring, as well as the more extreme users who partake in classic rallies. It's our most in depth, comprehensive schedule.
CARE Complete & Concierge pricing
Additional key items only available to Complete & Concierge
Full Heath Check £495 (R107) £595 (W113)
MoT pre-inspection & MoT £159.00
£95.00 one off subsidised rate
£28.00 per month in addition to table below

With or without a Service package. The choice is yours!
Visit us online or call us for anything else you need to help you choose the right plan for you.

Click or call to join the family
It's quick, it's simple and there is no long term commitment.
Join the family with just a few clicks or if you are choosing a Service plan, call us and we'll do it for you or drop in and meet the team.

Enjoy the benefits CARE brings!
You're a CARE member now so start to feel your benefits!
Book your SL in for a CARE Health Check or a Full Health Check. Have your car serviced by our experts. See if we can improve your insurance terms. Book your place at one of our events. Drive More. See More. Do More
Testimonials
We have been delighting customers for 12 years now
Frequently asked questions:
We have found these areas to need a little further explanation…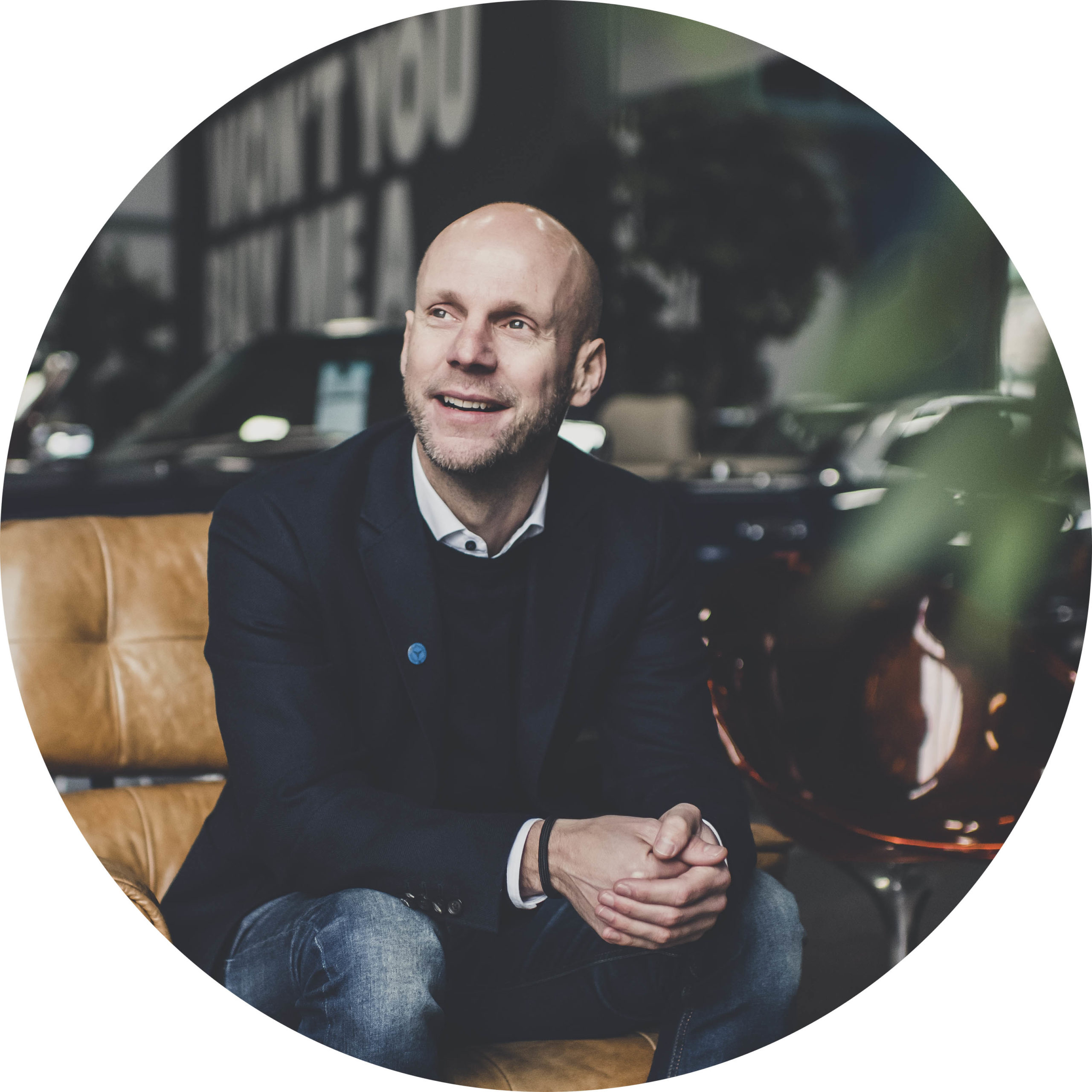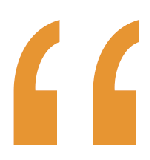 I'm looking forward to welcoming you to our family
Founder, SLSHOP