Mercedes R129 for Sale In Our Showroom
SLSHOP is the leading supplier of the Mercedes R129, offering only the finest examples available on the market. A Mercedes R129 for sale with SLSHOP has been hand-picked by our sales team based on specific criteria; with every cosmetic and mechanical aspect scrutinised before even being considered for our showroom. This careful approach, allows us to offer you only the finest examples of Mercedes-Benz's last over-engineered SL.
Preparing a Mecedes R129 For Sale the SLSHOP Way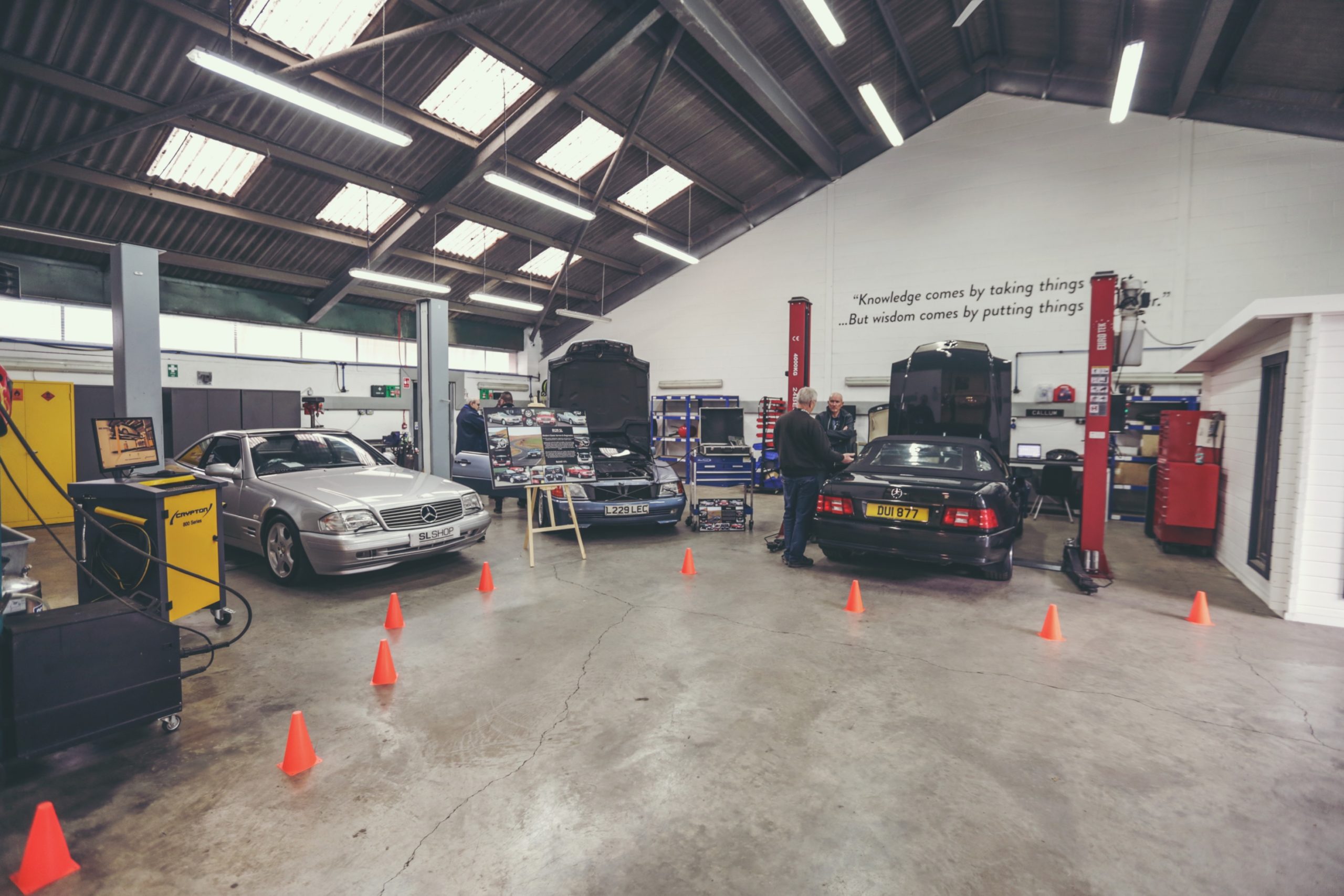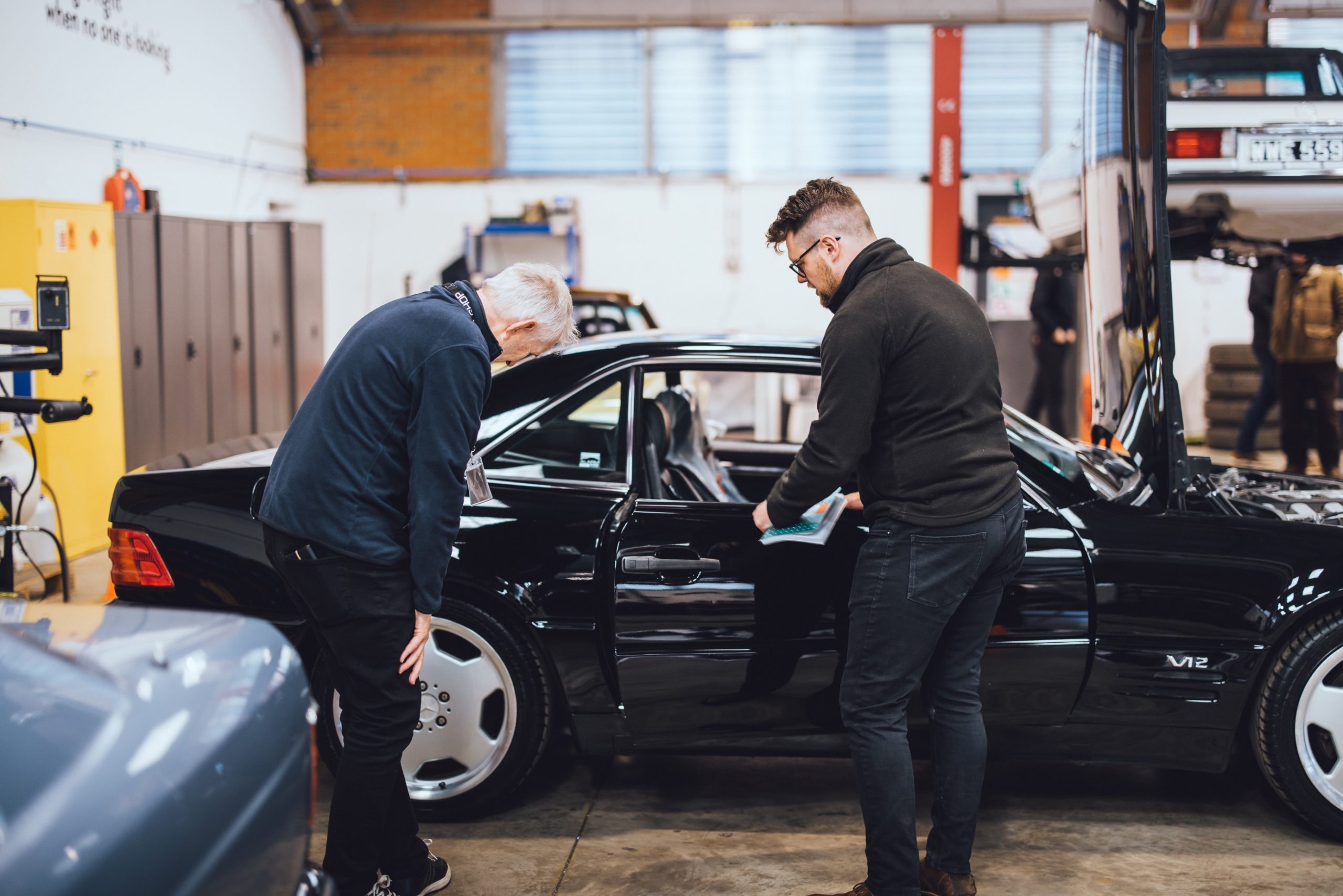 Before we present a Mercedes R129 SL for sale in our showroom, our dedicated Modern Classic Workshop team will interrogate the vehicle on our ramps and out on the road. This enables them to check everything from the suspension and braking to the emissions and engine performance. Once this is completed, a report is compiled with any works carried out prior to the vehicle going on sale; with a record presented to the new owner.
This process of certification enables us to offer you a 12-month mechanical warranty. Like a new vehicle, you can leave with your new Mercedes R129 with the confidence that we are hand to support you throughout your ownership.
Once you've chosen your desired Mercedes R129, our expert detailing team will prepare your vehicle for handover, cleaning and detailing every inch of bodywork and interior. Once ready, you'll be invited to pick up the keys and begin your SLSHOP ownership journey.
Handing Over Your Mercedes R129
A Mercedes R129 For Sale in our showroom can be collected or delivered to the new owner. Both routes come with the same treatment. We'll provide you with a video explaining each control and button, while our Service Department will schedule your first annual service. You'll also receive an invitation to join our servicing plans, as well as our annual trips and tours around the UK and Europe.
Have you found a Mercedes R129 for sale? Are you unsure which engine, model or colour to go for? Worried about hidden gremlins? Read these essential guides on SLSHOP Journal.
DON'T MISS OUT ON NEW MARKETPLACE STOCK