1997 Mercedes-Benz SL500 (R129) #2313 Vivianite Green with Black Leather
Stock Number:

2313

Make / Model:

Mercedes-Benz / SL500 (R129) with Black Leather

Mileage:

24000

Year:

1997
Mercedes-Benz R129 SL500
Vivianite Green Metallic (279) with Black Leather (261) and
Vivianite Green Metallic (279) and Black Fabric Soft Top (740)
Ordered new on 9th September 1997, the initial pro-forma invoice showed a total of £81,420 before an amended invoice was produced to acknowledge a number of dealer discounts. Pencilled on the first invoice is a note stating 'deal was agreed with no extras to pay for', hence the second invoice which shows the optional extras of the CD player updated, Radio upgrade, Over Carpets and Hard Top Stand would be included in the revised total of £80,983.26. Perhaps a salesman forgot that he had promised the first owner a discount on the above, and had a ticking off when it came to settling the balance…?
Owned from new by just two careful owners, this exceptional 500SL first wore the registration 'JSH9' until it was sold to the current owner when the odometer showed just 14,100 miles.
20,000 meticulous miles later we are proud to offer this beautiful car for sale.
The colour of Vivianite Green Metallic combined with the Brabus alloy wheels make this car truly stand apart. From the factory this car would have worn 12-hole 16 inch wheels, but upon buying the car the current keeper felt that such a bold colour deserved a bold set of wheels, so acquired a rare set of Brabus alloy wheels. (The original set of wheels is also available).
This superbly well cared for R129 has lived a cosseted life. Always garaged and never used as a daily driver, the bulk of the last 10,000 miles has been made up during meticulously planned trips between London and Europe. Owned by a Mercedes-Benz enthusiast, this car usually resides alongside a rather splendid R107 560SL that you may have seen at Brooklands for our 50th anniversary celebrations.
It gives us great pleasure to be able to offer such an unusual and striking R129 SL from a client who we have known and cared for across a number of cars throughout the last few years.
A very fine looking SL, in a fantastic colour and fitted with the right engine.
Service and Maintenance Notes:
16,724 miles – All liquids, filters and spark plugs changed by MB Recker, Germany
19,000 miles – Engine oil and filter changed in London
22,094 miles – Engine oil and filter changed by MB London
22,457 miles – All tyres replaced and wheels refurbished, and ceramic coated to inhibit brake dust.
(Must not use chemicals on the wheels as this will strip the coating)
The car comes with 3x additional Brabus wheels, which can be collected upon purchase.
200A LEATHER
241 FRONT SEAT LH ELECTRIC ADJUSTABLE WITH MEMORY
242 FRONT SEAT RH ELECTRIC ADJUSTABLE WITH MEMORY
249 AUTOMATICALLY DIPPING INSIDE REAR VIEW MIRROR
340 ADDITIONAL 3RD STOP LAMP
461 INSTRUMENT WITH MILES IND. AND ENGLISH LEGEND
501 OUTSIDE REAR VIEW MIRROR, RIGHT, HEATED (R.H.D.)
533 SPEAKERS FRONT AND REAR – WITHOUT RADIO
565 REAR SEATS USED ON SL MODELS
600 HEADLAMP WIPER/WASHER
613 HEADLAMP LEFT-HAND TRAFFIC
668 MODE OF PACKING VE III WITH STYROPOR BUMPER RAILS
740 BLACK SOFT TOP FABRIC 9001
808 CHANGE OF MODEL YEAR, THE LAST FIGURE SHOWING THE NEW MODEL YEAR
833 ADDITIONAL PARTS FOR GREAT BRITAIN VEHICLE VERSION
984 COC DOC., DELETION OF VEHICLE REGISTRATION DOC.
Why Choose SLSHOP?
Is it our unrivalled experience with three generations of SL? Is it our attention to detail, our award winning quality? Is it our selection of hand picked, superb cars for sale? Is it the family feel, the friendly faces and consistency of our work? Most people say it's all of these things.
A classic car offers a world of opportunities – it is an invitation to explore the open road and share life-affirming experiences with like-minded individuals.
Where will your Mercedes-Benz take you?
Bulkhead Corrosion
Although the R107 is renowned for build quality, there is one chink in the armour – the bulkhead. Many cars that present well from the outside are hiding internal rust. Water from outside the car should drain out through specially designed channels, but over time, these become blocked forcing water inside the car. Once water has breached the blower motor cover in front of the windscreen, it slowly wreaks havoc from inside out. This delicate area did not have rust protection from the factory, and as the metal deteriorates it the water ingress can lead to faulty electrics, damp carpets and musty smells inside the cabin.
All our cars come with a 36 month bulkhead warranty.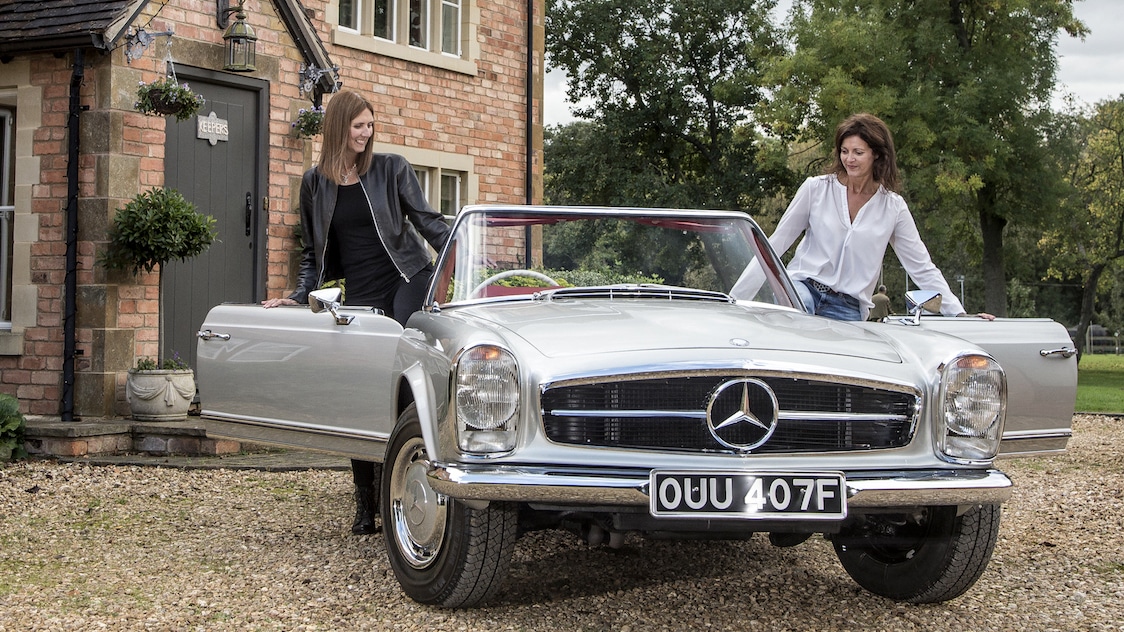 Next Steps: Experience
We believe in the capabilities of these classic cars, and want our customers to get out and use them. Welcome to Experience from The SLSHOP, aimed at helping you get more out of your classic Mercedes-Benz. We offer a number of trips, tours and events in the UK and abroad. See you there!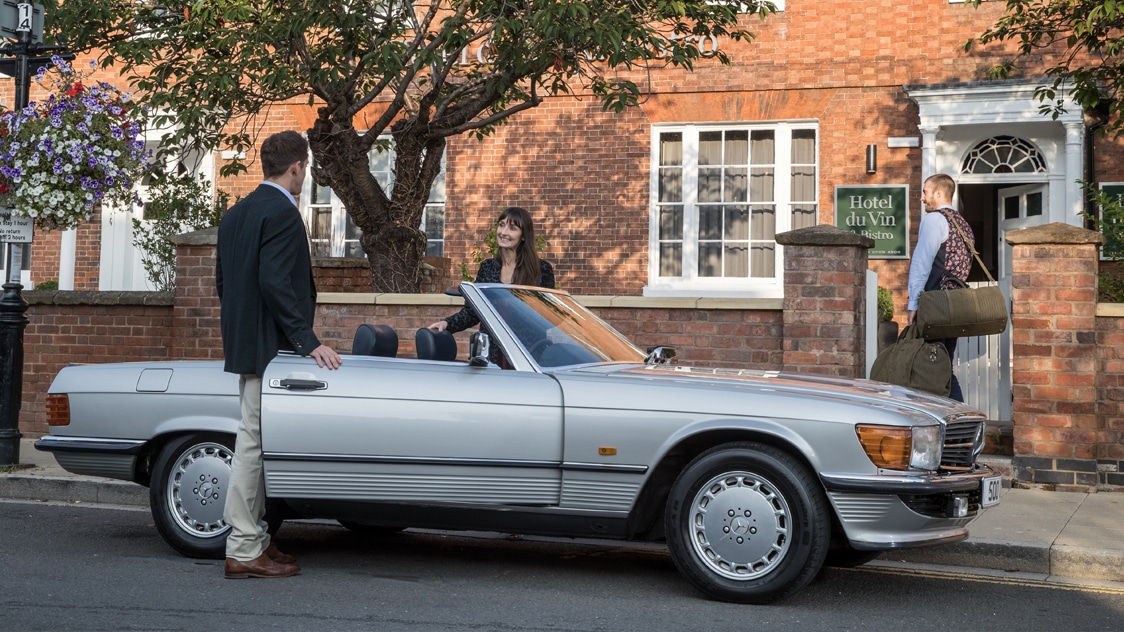 Next Steps: 24hr Test Drive
Tempted by an R107 SL but not sure if it's for you? Fancy trying a weekend at the wheel before you dive in? We offer a 24hr test drive through our hire business. Hire a classic Mercedes-Benz for a day or longer, and if you subsequently buy a car from our showroom, we will refund the entire hire fee. What are you waiting for?
Be the First to Know
Stay up to date with the latest from SLSHOP by subscribing to our newsletters. We update our readers with key announcements, new stories and of course… cars that are fresh into stock. Be the first to know and you might just sneak a car on your driveway before anyone else gets a chance.