1985 Mercedes-Benz 500SL (R107) #2325 Classic White with Blue Leather
Stock Number:

2325

Make / Model:

Mercedes-Benz / 500SL (R107) with Blue Leather

Mileage:

46743

Paint Colour:

White

Interior Colour:

Blue Leather

Year:

1985

Price:

£45,995
Interested in this car then call us now on 01789 337070
1985 Mercedes-Benz 500SL (R107)
Classic White (737) with Blue Leather (272) with Classic White (737) Hardtop and Blue Soft Top
46,743 miles
1985 was the final year of the R107 before the important 1986 facelift, which saw the already long standing car benefit from a number of improvements to extend what was then a 15 year production run. Whilst many buyers have sought these 'post 86' cars in recent years, what the later cars gained in handling and braking capability they lost in character. Traditionally, these 'early' cars have been overlooked in favour of the flat-faced alloy wheel wearing, lower front apron sporting 'late' cars after three decades of reading buyers guides… but in the modern world where 300hp is no longer considered impressive and handling is electronically assisted, seeking out a car with minor handling and braking improvements seems to be a moot point… meaning these earlier cars can be considered a more astute buy than their later model counterparts.
Finding any high quality 500SL is getting extremely difficult, so the fact that this car enjoys a rare colour combination, is one of the last 'early' style cars and boasts a V8 makes it a rather alluring prospect.
Finished in Classic White (the colour that would be replaced by Arctic White from 1986 to the end of production) and combined with Blue Leather, this car features an enviable list of options – including heated seats.
It's rare to find a late model car with heated seats, let alone a pre-86 example. We have probably seen a handful through our showroom.
Accompanying the car is a comprehensive maintenance record, as well as the original book pack and a wide array of receipts and invoices. Also with the car is the original PDI sheet dated 10th August 1988, although the original invoice and order form are sadly not with the car!
This is clearly a car that has been cherished all of it's life, a car from careful ownership that looks the part and drives superbly.
With the more resonant note of that pre-86 5.0 litre engine and exhaust system, as well as the metal pull door handles and marginally narrower track and lightweight alloy wheels, this is a car that's full of character both to drive and look at.
A rare find indeed.
| | |
| --- | --- |
| Service Miles | Service Date |
| 781 miles | 28th August 1985 |
| 6,488 miles | 11th July 1986 |
| 9,087 miles | 15th October 1987 |
| 18,616 miles | 17th March 1992 |
| 23,664 miles | 9th May 1994 |
| 30,432 miles | 28th November 1995 |
| 35,547 miles | 8th August 1997 |
| 37,545 miles | 3rd May 2000 |
| 38,505 miles | 20th May 2002 |
| 39,820 miles | 6th August 2003 |
| 40,707 miles | no date printed |
Why Choose SLSHOP?
Is it our unrivalled experience with three generations of SL? Is it our attention to detail, our award winning quality? Is it our selection of hand picked, superb cars for sale? Is it the family feel, the friendly faces and consistency of our work? Most people say it's all of these things.
A classic car offers a world of opportunities – it is an invitation to explore the open road and share life-affirming experiences with like-minded individuals.
Where will your Mercedes-Benz take you?
Bulkhead Corrosion
Although the R107 is renowned for build quality, there is one chink in the armour – the bulkhead. Many cars that present well from the outside are hiding internal rust. Water from outside the car should drain out through specially designed channels, but over time, these become blocked forcing water inside the car. Once water has breached the blower motor cover in front of the windscreen, it slowly wreaks havoc from inside out. This delicate area did not have rust protection from the factory, and as the metal deteriorates it the water ingress can lead to faulty electrics, damp carpets and musty smells inside the cabin.
All our cars come with a 36 month bulkhead warranty.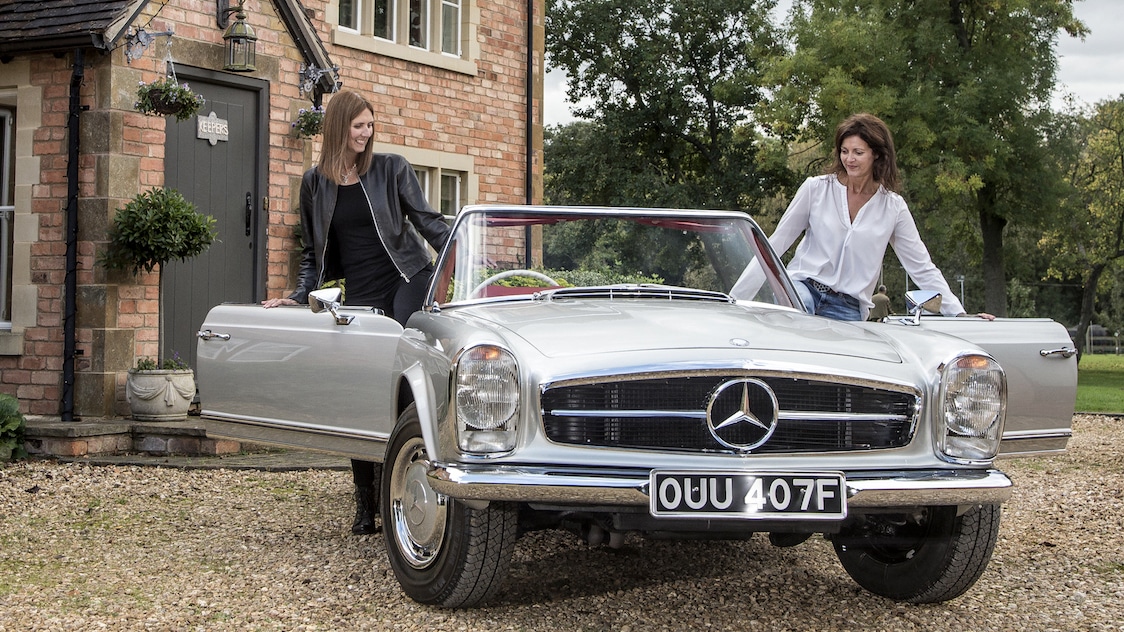 Next Steps: Experience
We believe in the capabilities of these classic cars, and want our customers to get out and use them. Welcome to Experience from The SLSHOP, aimed at helping you get more out of your classic Mercedes-Benz. We offer a number of trips, tours and events in the UK and abroad. See you there!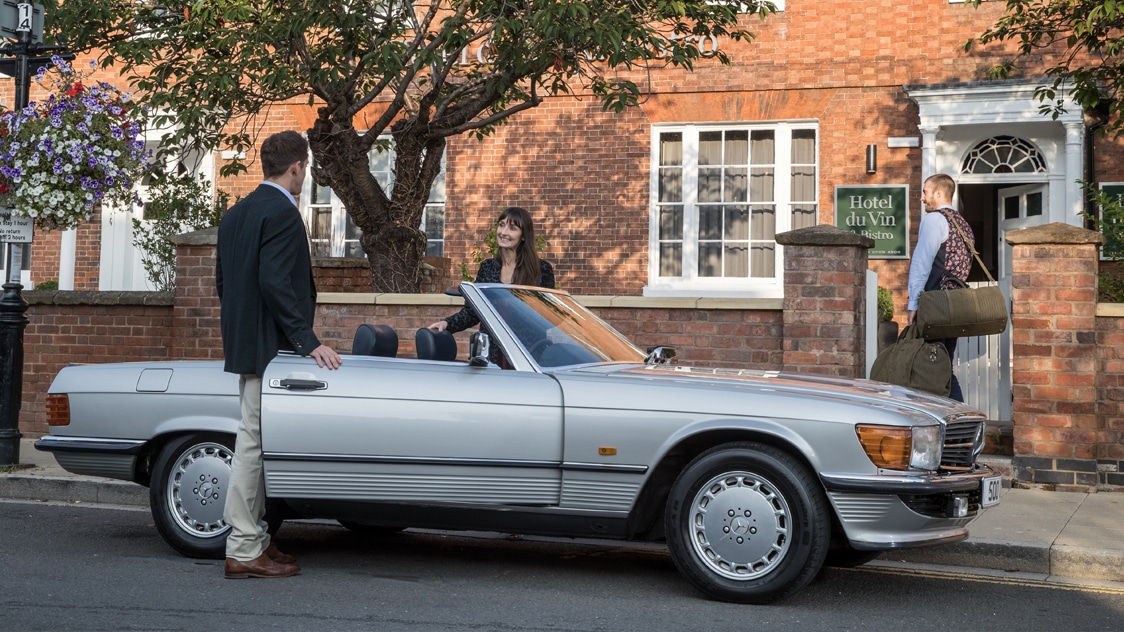 Next Steps: 24hr Test Drive
Tempted by an R107 SL but not sure if it's for you? Fancy trying a weekend at the wheel before you dive in? We offer a 24hr test drive through our hire business. Hire a classic Mercedes-Benz for a day or longer, and if you subsequently buy a car from our showroom, we will refund the entire hire fee. What are you waiting for?
Be the First to Know
Stay up to date with the latest from SLSHOP by subscribing to our newsletters. As often as we can, we update our readers with key announcements, new stories and of course… Classic Mercedes SL for sale that are fresh into stock. So, be the first to know and you might just sneak a car on your driveway before anyone else gets a chance.