1974 Mercedes-Benz 230 Saloon (W114) #2331 Blue with Blue
Stock Number:

2331

Make / Model:

Mercedes-Benz / 230 Saloon (W114)

Mileage:

33457

Year:

1974

Price:

£29,995
Interested in this car then call us now on 01789 337070
1974 Mercedes-Benz 230 Saloon
Blue Grey (166) with Blue MB Tex (172)
33,457 miles
Four speed manual gearbox
This incredible time warp car is in completely original condition, showing just over 33,000 miles from new. Offered on behalf on one of our customers, Sales Director Bruce Greetham remembers being impressed by this car at concours events over 15 years ago.
All original, never painted and with an interior that looks as if it has never been used, this is an automotive museum piece about which the owner proudly states that 'the only place you will see a better example is in the Mercedes-Benz museum'.
This car has been Zeibart treated from new and Waxoyled since. Being a no power steering car with a manual gearbox makes this a very rare find indeed, as close as one could get to buying a brand new W115 from Sindelfingen back in 1974.
Present with the car is a fully stamped Mercedes-Benz service book, a variety of receipts and invoices detailing a lifetime of care and an original W114 brochure detailing the range.
Simply outstanding.
| | | |
| --- | --- | --- |
| 1,209 miles | 1st November 1974 | B&K Thomas |
| 6,514 miles | 8th August 1975 | B&K Thomas |
| 10,425 miles | 24th November 1975 | B&K Thomas |
| 15,274 miles | 13th July 1976 | B&K Thomas |
| 18,882 miles | 24th September 1996 | B&K Thomas |
| 20,853 miles | 17th September 1998 | B&K Thomas |
| 22,015 miles | 17th September 1999 | B&K Thomas |
| 23,551 miles | 18th September 2000 | B&K Thomas |
| 24,180 miles | 15th September 2001 | B&K Thomas |
| 24,759 miles | 23rd August 2002 | Mercedes-Benz Falcon of Loughborough |
| 25,629 miles | 30th September 2003 | Mercedes-Benz Leadley |
| 26,691 miles | 28th September 2004 | Silver Star Mercedes Garages |
| 27,325 miles | 11th October 2005 | Silver Star Mercedes Garages |
| 27,735 miles | 27th September 2006 | Silver Star Mercedes Garages |
| 28,553 miles | 10th September 2007 | Silver Star Mercedes Garages |
| 28,468 miles | 23rd September 2008 | Silver Star Mercedes Garages |
| 29,311 miles | 9th September 2009 | MB Centre Ltd |
| 29,682 miles | 15th November 2011 | MB Centre Ltd |
| 29,940 miles | 23rd October 2012 | MB Centre Ltd |
| 30,937 miles | 5th August 2016 | MB Centre Ltd |
| 31,787 miles | 26th April 2018 | Newtons Mercedes Specialists |
| 32,815 miles | 11th November 2020 | Newtons Mercedes Specialists |
Why Choose SLSHOP?
Is it our unrivalled experience with three generations of SL? Is it our attention to detail, our award winning quality? Is it our selection of hand picked, superb cars for sale? Is it the family feel, the friendly faces and consistency of our work? Most people say it's all of these things.
A classic car offers a world of opportunities – it is an invitation to explore the open road and share life-affirming experiences with like-minded individuals.
Where will your Mercedes-Benz take you?
Bulkhead Corrosion
Although the R107 is renowned for build quality, there is one chink in the armour – the bulkhead. Many cars that present well from the outside are hiding internal rust. Water from outside the car should drain out through specially designed channels, but over time, these become blocked forcing water inside the car. Once water has breached the blower motor cover in front of the windscreen, it slowly wreaks havoc from inside out. This delicate area did not have rust protection from the factory, and as the metal deteriorates it the water ingress can lead to faulty electrics, damp carpets and musty smells inside the cabin.
All our cars come with a 36 month bulkhead warranty.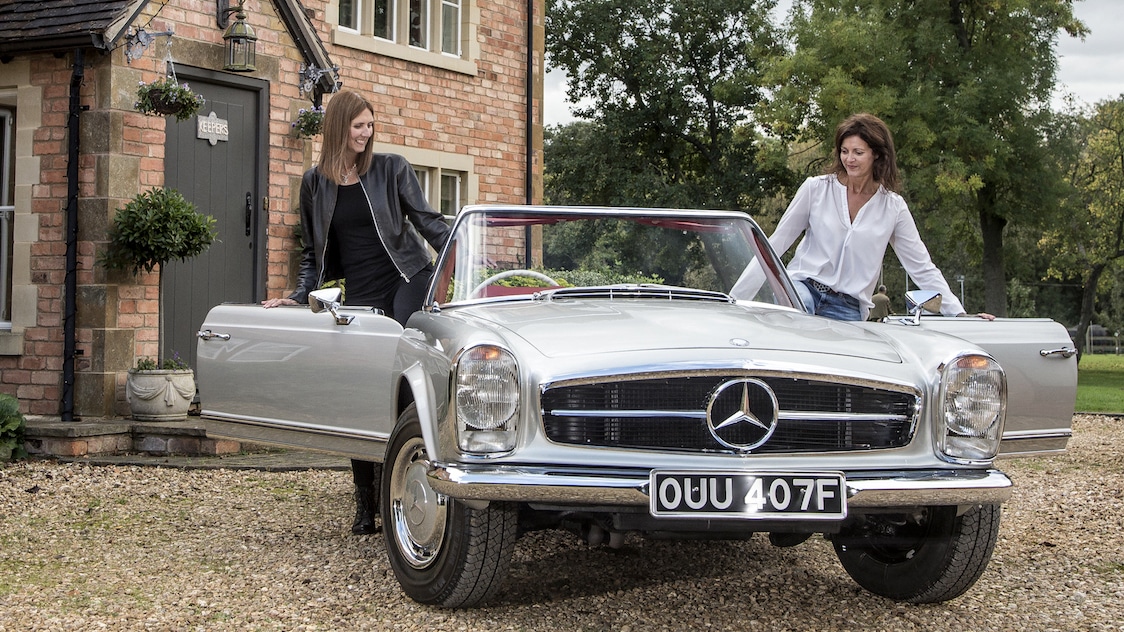 Next Steps: Experience
We believe in the capabilities of these classic cars, and want our customers to get out and use them. Welcome to Experience from The SLSHOP, aimed at helping you get more out of your classic Mercedes-Benz. We offer a number of trips, tours and events in the UK and abroad. See you there!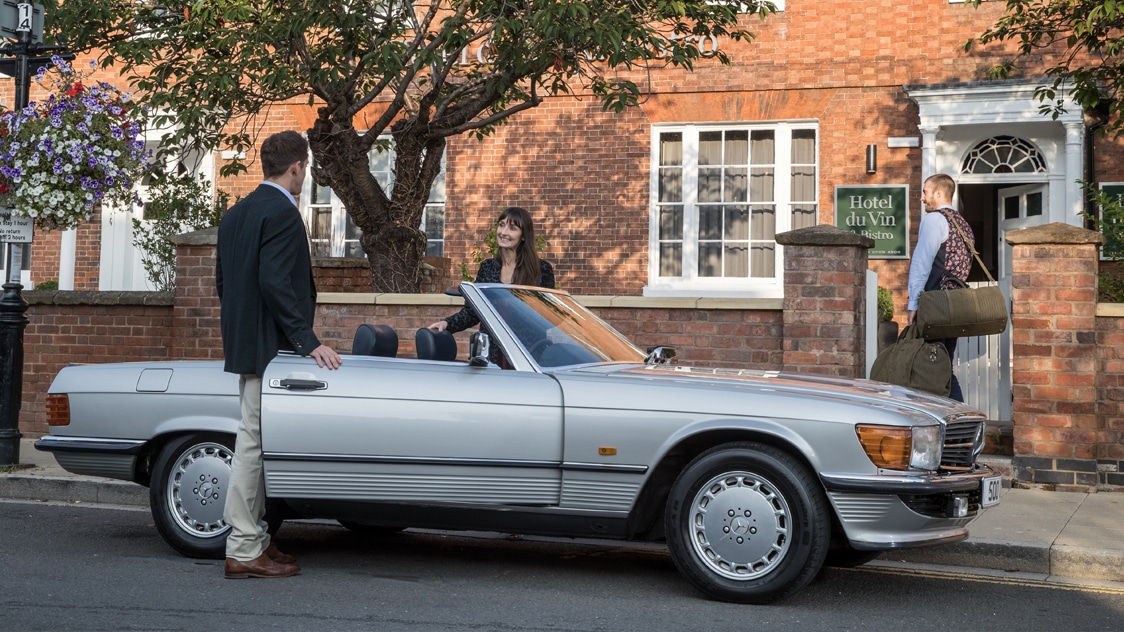 Next Steps: 24hr Test Drive
Tempted by an R107 SL but not sure if it's for you? Fancy trying a weekend at the wheel before you dive in? We offer a 24hr test drive through our hire business. Hire a classic Mercedes-Benz for a day or longer, and if you subsequently buy a car from our showroom, we will refund the entire hire fee. What are you waiting for?
Be the First to Know
Stay up to date with the latest from SLSHOP by subscribing to our newsletters. As often as we can, we update our readers with key announcements, new stories and of course… Classic Mercedes SL for sale that are fresh into stock. So, be the first to know and you might just sneak a car on your driveway before anyone else gets a chance.