1973 Mercedes-Benz 350SL (R107) #2266 Icon Gold with Bamboo MB Tex
Stock Number:

2266

Make / Model:

Mercedes-Benz / 350SL (R107) with Bamboo MB Tex

Mileage:

53101

Interior Colour:

Bamboo MB Tex

Year:

1973
1973 Mercedes-Benz 350SL
Icon Gold Metallic (419) with Bamboo MB Tex (167) and
Icon Gold Metallic Hard Top (419) and Dark Brown Fabric Soft Top (8023)
53,069 miles
First registered on 14th August 1973, this rare Icon Gold 350SL was one of just 1,647 350SLs produced that year, making it one of the first of 20,000 R107SL produced from a total production of almost 250,000 cars.
Mercedes-Benz built just over 15,000 350SLs between 1970 and 1980, with very few good ones now available. Low values and corrosion would signal the death of a great many early R107 SLs, with the majority of cars dropping off the radar in the early 2000s (when values were at the bottom of the depreciation curve). Traditionally buyers have gravitated towards the facelift cars of 1986 to 1989, but we are beginning to see a shift in perceptions, and good early cars are more in demand than ever.
The 3.5 litre engine used in the 350SL was the same unit that propelled the iconic 300SE 3.5 Coupe and Cabriolet, a characterful unit that feels markedly different to the later V8 engines. With almost 200hp coming from the big V8, the 350SL has ample power, but it's the way it feels and sounds that marks these early cars out from their later counterparts.
These early 350SLs have a very different character to the later cars, more raw and visceral. If a post 86 car feels a step towards the modern, refined motorcar that we all have come to appreciate, the early cars feel like a step into the past. Early R107 SLs hark back to the simplicity of the 1960s, elegant design and simple styling with raw, capable engines .
Being almost 50 years old, it has been cared for by only a handful of owners, one of whom was an airline pilot. During 2016/17 a great deal of renovation work was undertaken, demonstrated by parts receipts from Mercedes-Benz Wolverhampton totalling almost £4,000. The documentation and history file paint a picture of a well cared for and cherished SL that has always been in use, if only sparingly. Present with the car is the original brown wallet, manufacturer book packs and service book, as well as a spare set of keys.
Prior to taking up a spot in the showroom this SL has been serviced by SLSHOP, with a number of works undertaken to prepare it for the next owner. We can report that it drives beautifully, a very characterful car and a rare one indeed.
Regarding the rarity of this 1973 350SL, statistics gathered on the number of cars that are taxed or SORN show just over 400 350SLs currently on the road.
Of these 450, just over 100 are earlier than 1974, making this 350SL one of the hundred oldest R107 SLs in the country.
Icon Gold Metallic (419) with Bamboo MB (167) and
Icon Gold Metallic Hard Top (419) and Dark Brown Fabric Soft Top (8023)
Original Grundig Radio, No Headrests, Single Exterior Mirror
Why Choose SLSHOP?
Is it our unrivalled experience with three generations of SL? Is it our attention to detail, our award winning quality? Is it our selection of hand picked, superb cars for sale? Is it the family feel, the friendly faces and consistency of our work? Most people say it's all of these things.
A classic car offers a world of opportunities – it is an invitation to explore the open road and share life-affirming experiences with like-minded individuals.
Where will your Mercedes-Benz take you?
Bulkhead Corrosion
Although the R107 is renowned for build quality, there is one chink in the armour – the bulkhead. Many cars that present well from the outside are hiding internal rust. Water from outside the car should drain out through specially designed channels, but over time, these become blocked forcing water inside the car. Once water has breached the blower motor cover in front of the windscreen, it slowly wreaks havoc from inside out. This delicate area did not have rust protection from the factory, and as the metal deteriorates it the water ingress can lead to faulty electrics, damp carpets and musty smells inside the cabin.
All our cars come with a 36 month bulkhead warranty.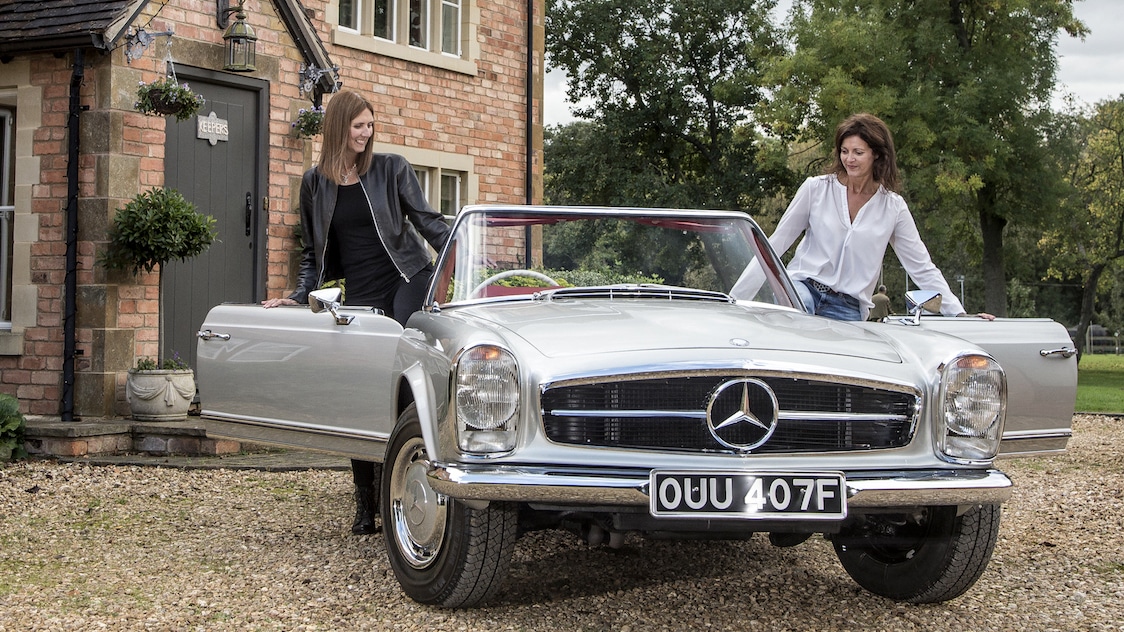 Next Steps: Experience
We believe in the capabilities of these classic cars, and want our customers to get out and use them. Welcome to Experience from The SLSHOP, aimed at helping you get more out of your classic Mercedes-Benz. We offer a number of trips, tours and events in the UK and abroad. See you there!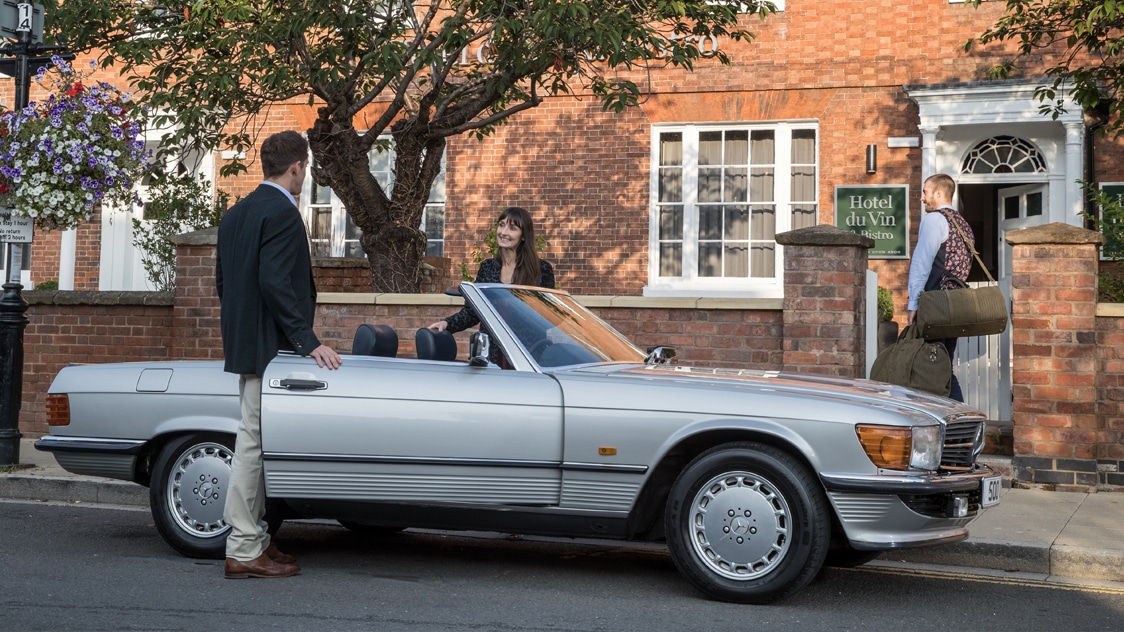 Next Steps: 24hr Test Drive
Tempted by an R107 SL but not sure if it's for you? Fancy trying a weekend at the wheel before you dive in? We offer a 24hr test drive through our hire business. Hire a classic Mercedes-Benz for a day or longer, and if you subsequently buy a car from our showroom, we will refund the entire hire fee. What are you waiting for?
STAY IN TUNE WITH SLSHOP MOMENTS
As part of SLSHOP's community of enthusiasts, you'll be the first to hear about events and tours, key product offers, exciting stories from owners around the world and of course… our latest additions to the showroom. So, be the first to know and you might just sneak a car on your driveway or take your car's condition to new heights with our exclusive replacement parts.