1971 Mercedes-Benz 280SL Pagoda (W113) #2265 Medium Blue with Parchment
Stock Number:

2265

Make / Model:

Mercedes-Benz / 280SL Pagoda (W113) with Ivory Leather

Year:

1970

Price:

£249,995
Interested in this car then call us now on 01789 337070
1971 Mercedes-Benz 280SL Pagoda (W113)
Medium Blue Metallic (396) with Parchment Leather (145) and
Medium Blue Metallic Hardtop (396) and Dark Blue Soft Top Fabric (744)
A superb example of the 280SL, ordered new in New Jersey back in 1971 and restored to perfection making it one of the very best cars to grace our showroom. Ready to be used and enjoyed, a superb place to sit and a car to admire.
In 2020 a Swiss based car collector and Mercedes-Benz enthusiast embarked on an ambitious project to acquire one of each of the iconic Mercedes-Benz SLs – a 280SL Pagoda and 190SL W191 roadster. Both cars had to be left hand drive, and restored to nothing but perfection, to join an already established collection of cars. This 280SL was originally registered in New Jersey, USA back in 1971 when it was new, finished in the solid colour of Medium Blue with Blue Leather. In the four decades between 1971 and 2011, the car lost the blue exterior and seats, replaced by silver coachwork with black interior… But the original blue would return to influence the final incarnation of this fantastic car, commissioned by our Swiss collector.
The goal of the project was to create a perfect interpretation of each car in its original form, specified exactly as the gentleman would have ordered them from the showroom when the cars were available new. A meticulous restoration began with a methodical strip down, revealing the blue paintwork beneath the silver top coat, and stripping back the layers even further to correctly prepare the car for the next stage of work. No part of this 280SL was untouched, it was a true bare-shell rebuild with the engine removed to undergo its own restoration; rebuilt meticulously in Norway on the request of the owner by a well renowned engine specialist, also detailed in the photo file. Once the engine rebuild was complete, the painstaking task of putting the car back together could commence.
Rebuilding a Pagoda must be done with exactness, to ensure the car looks and handles as well as a Pagoda can. The finished product is nothing short of Pagoda perfection. The final colour was Medium Blue Metallic (396), chosen to stay with the original look of the car when it was new but updated in metallic. Instead of the blue-on-blue scheme, the contrasting shades of parchment leather, carpets and headlining were chosen to give a luxurious yet period correct car, right down to the lightweight Mexican Hat wheels (introduced in 1969). This 280SL is quite simply a brand new car, restored correctly and now available for sale on behalf of the owner by market experts, SLSHOP. A chance to acquire a car that is ready to be used and enjoyed, an inch perfect Pagoda in a very desirable and carefully chosen colour combination.
Why Choose SLSHOP?
Is it our unrivalled experience with three generations of SL? Is it our attention to detail, our award winning quality? Is it our selection of hand picked, superb cars for sale? Is it the family feel, the friendly faces and consistency of our work? Most people say it's all of these things.
A classic car offers a world of opportunities – it is an invitation to explore the open road and share life-affirming experiences with like-minded individuals.
Where will your Mercedes-Benz take you?
Bulkhead Corrosion
Although the R107 is renowned for build quality, there is one chink in the armour – the bulkhead. Many cars that present well from the outside are hiding internal rust. Water from outside the car should drain out through specially designed channels, but over time, these become blocked forcing water inside the car. Once water has breached the blower motor cover in front of the windscreen, it slowly wreaks havoc from inside out. This delicate area did not have rust protection from the factory, and as the metal deteriorates it the water ingress can lead to faulty electrics, damp carpets and musty smells inside the cabin.
All our cars come with a 36 month bulkhead warranty.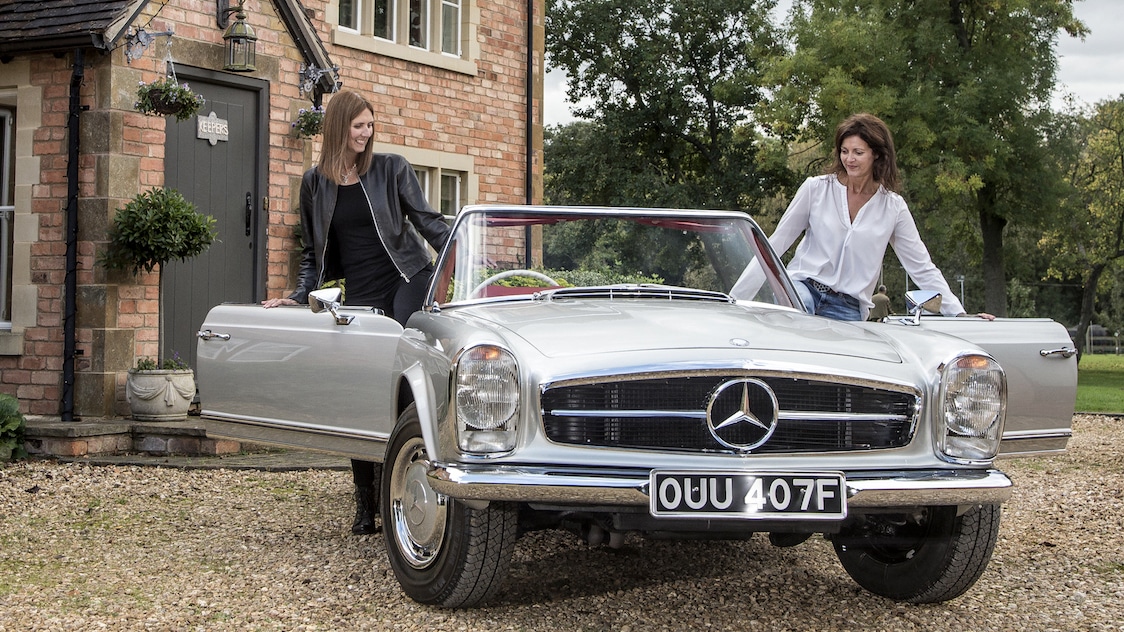 Next Steps: Experience
We believe in the capabilities of these classic cars, and want our customers to get out and use them. Welcome to Experience from The SLSHOP, aimed at helping you get more out of your classic Mercedes-Benz. We offer a number of trips, tours and events in the UK and abroad. See you there!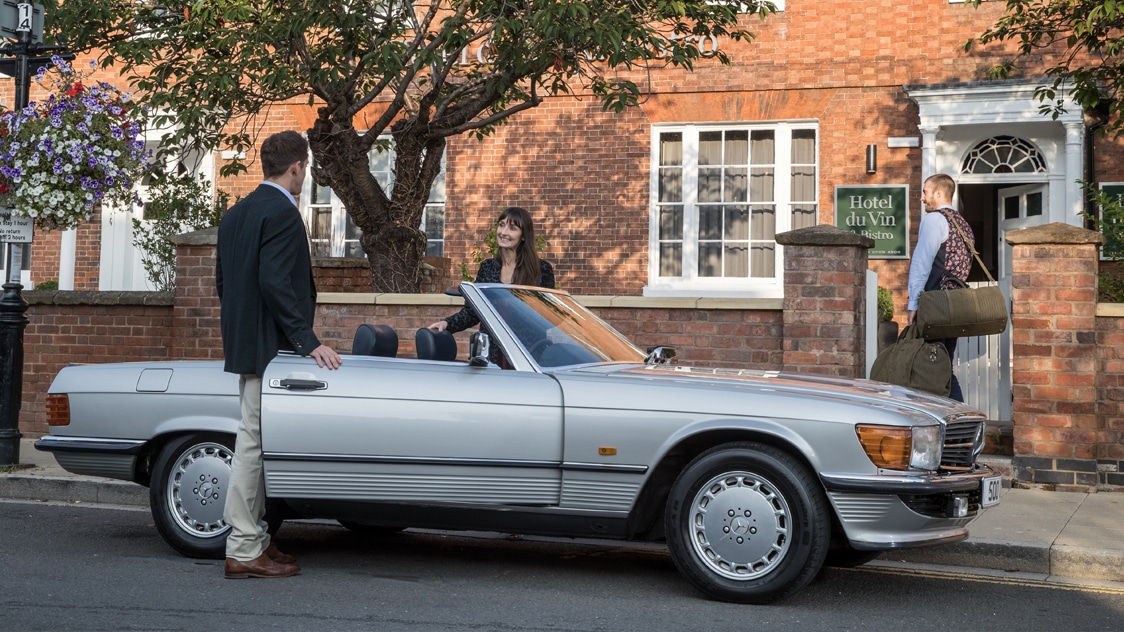 Next Steps: 24hr Test Drive
Tempted by an R107 SL but not sure if it's for you? Fancy trying a weekend at the wheel before you dive in? We offer a 24hr test drive through our hire business. Hire a classic Mercedes-Benz for a day or longer, and if you subsequently buy a car from our showroom, we will refund the entire hire fee. What are you waiting for?
STAY IN TUNE WITH SLSHOP MOMENTS
As part of SLSHOP's community of enthusiasts, you'll be the first to hear about events and tours, key product offers, exciting stories from owners around the world and of course… our latest additions to the showroom. So, be the first to know and you might just sneak a car on your driveway or take your car's condition to new heights with our exclusive replacement parts.