1968 Mercedes-Benz 280SL Pagoda (W113) #2217 Silver with Black Leather
Stock Number:

2217

Make / Model:

Mercedes-Benz / 280SL Pagoda (W113) with Black Leather

Mileage:

73116

Paint Colour:

Silver Grey

Interior Colour:

Black Leather

Year:

1968
1968 Mercedes-Benz 280SL Pagoda (W113) #2217 Silver with Black Leather
Silver Grey with Black Leather Interior
73,116 original miles
A Mercedes-Benz 280SL Pagoda with Automatic gearbox is widely regarded as the pinnacle of classic motoring, and silver is the iconic Pagoda colour.
Finished in Silver Grey (180G) with Black Leather and a Black Hardtop, this car is an excellent example of a well cared for Pagoda.
Showing a verified odometer reading of 73,116 miles, the service history and paperwork paint a picture of a car that has been sparingly used for three decades. Over the last thirty years this car has covered just over 15,000 miles, or around 500 miles per year. It has recently been recommissioned after a short period of inactivity, having been in storage since 2014. Prior to this the car enjoyed more than 25 years in active duty, with the MOT and mileage history painting a picture of a well cared for, well maintained and sparingly used Pagoda.
Paperwork on file dates back to the late 1980s, including an almost complete MOT certificate history back to the earliest one dated 1989. The original service manual is present, along with a photocopy of the original datacard.
Cosmetically this car is beautiful inside and out, owing to a recent comprehensive respray and refurbished seats and door cards. Much of the originality of this car is present, further evidence that it has enjoyed only careful and caring owners for the span of it's 52 years.
This car represents a fantastic opportunity for a new custodian to cherish this car in the same way previous owners have – a car that's sure to bring joy to any household and be the envy of onlookers at any classic car show you should might wish to attend. Not one to be missed.
MOT Mileage History:
Jun 2020 73,116
Feb 2014 73,111
Jun 2013 73,049
Jan 2012 72,938
Feb 2011 72,730
Mar 2010 72,416
Jul 2009 71,832
Oct 2008 71,666
Jun 2007 69,705
May 2006 66,374
Feb 2005 66,277
Apr 2003 65,778
Aug 2002 64,781
May 2001 63,445
Jul 2000 63,362
Sep 1999 63,317
Apr 1998 63,026
Apr 1997 62,840
Jan 1996 62,711
Sep 1994 62,075
Feb 1993 61,786
Dec 1991 60,201
Oct 1990 59,652
Oct 1989 57,691
Why Choose SLSHOP?
Is it our unrivalled experience with three generations of SL? Is it our attention to detail, our award winning quality? Is it our selection of hand picked, superb cars for sale? Is it the family feel, the friendly faces and consistency of our work? Most people say it's all of these things.
A classic car offers a world of opportunities – it is an invitation to explore the open road and share life-affirming experiences with like-minded individuals.
Where will your Mercedes-Benz take you?
Bulkhead Corrosion
Although the R107 is renowned for build quality, there is one chink in the armour – the bulkhead. Many cars that present well from the outside are hiding internal rust. Water from outside the car should drain out through specially designed channels, but over time, these become blocked forcing water inside the car. Once water has breached the blower motor cover in front of the windscreen, it slowly wreaks havoc from inside out. This delicate area did not have rust protection from the factory, and as the metal deteriorates it the water ingress can lead to faulty electrics, damp carpets and musty smells inside the cabin.
All our cars come with a 36 month bulkhead warranty.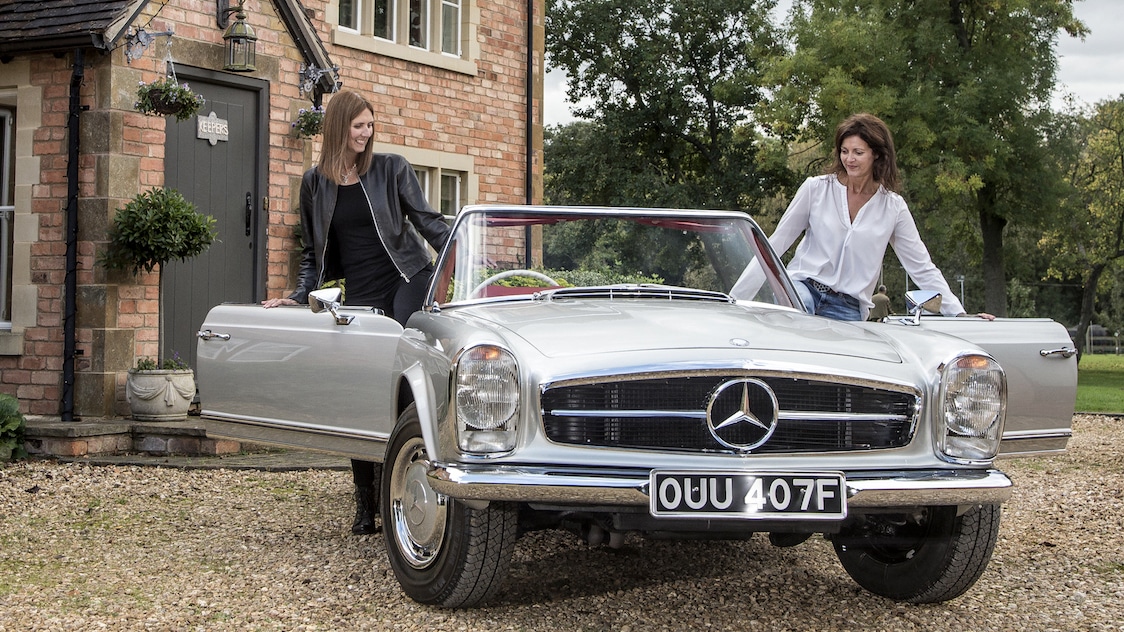 Next Steps: Experience
We believe in the capabilities of these classic cars, and want our customers to get out and use them. Welcome to Experience from The SLSHOP, aimed at helping you get more out of your classic Mercedes-Benz. We offer a number of trips, tours and events in the UK and abroad. See you there!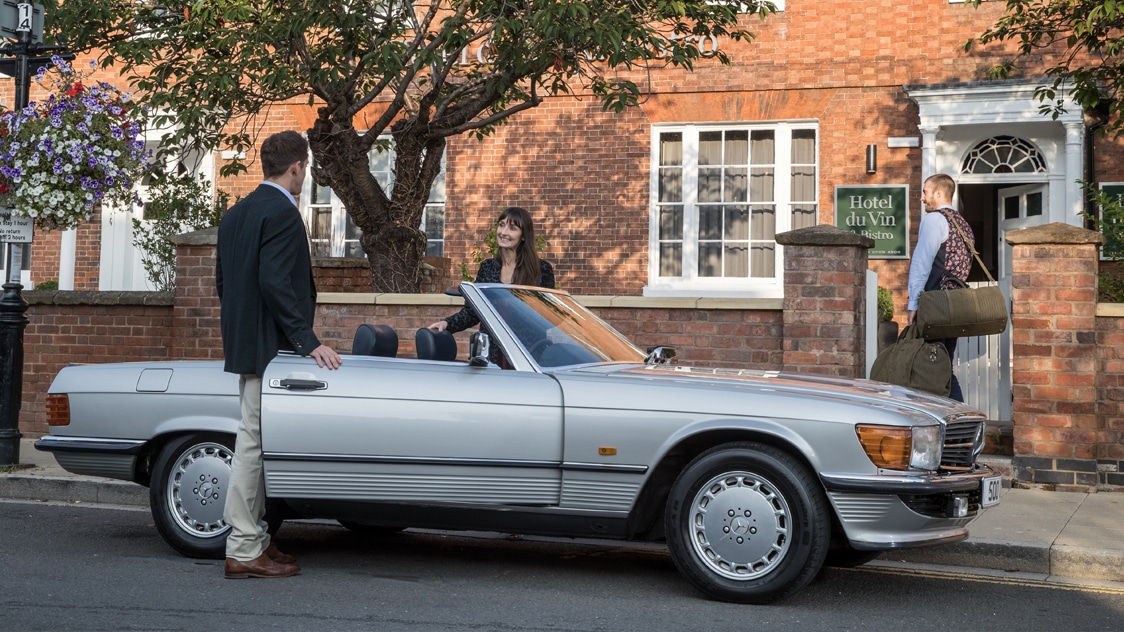 Next Steps: 24hr Test Drive
Tempted by an R107 SL but not sure if it's for you? Fancy trying a weekend at the wheel before you dive in? We offer a 24hr test drive through our hire business. Hire a classic Mercedes-Benz for a day or longer, and if you subsequently buy a car from our showroom, we will refund the entire hire fee. What are you waiting for?
STAY IN TUNE WITH SLSHOP MOMENTS
As part of SLSHOP's community of enthusiasts, you'll be the first to hear about events and tours, key product offers, exciting stories from owners around the world and of course… our latest additions to the showroom. So, be the first to know and you might just sneak a car on your driveway or take your car's condition to new heights with our exclusive replacement parts.