#SLSHOP60 PAGODA PILGRIMAGE & MEET
Friday July 14th, 2023, From 10:00am
Building on the success of our #SLSHOP50 event in 2021, we will be getting the gang back together to make the most of the summer sun and enjoy a road trip in style. Starting at SLSHOP, at our head office, before heading through the Cotswolds to Mercedes-Benz World, Surrey.
We've carefully planned the day to maximise your enjoyment, with complimentary refreshments in the morning and two route options carefully planned to suit driving styles. We'll also have a member of the Heritage team on hand but hopefully they won't be needed…
We would also like to invite you to take advantage of discounted hotel rates at our partners in Warwickshire and in Surrey.
The schedule is outlined below. Use the button below to confirm your attendance and feel free to share this with other W113 Pagoda owners.
THE SCHEDULE FOR THE DAY
10:00: Pagodas arrive at SLSHOP
10:00 – 12:00: Grab a coffee and bite to eat, hear from television presenter Alex Riley and tour our Heritage Workshop and find out about our new Rolling Road.
12:00: Depart for Mercedes-Benz World along two optional routes supplied by us.
16:00: Arrive at MB World, enjoy a coffee break and join the track briefing.
17:00 – 18:00: Parade lap and photoshoot.
19:00: Join the team for dinner at Brooklands Hotel (optional).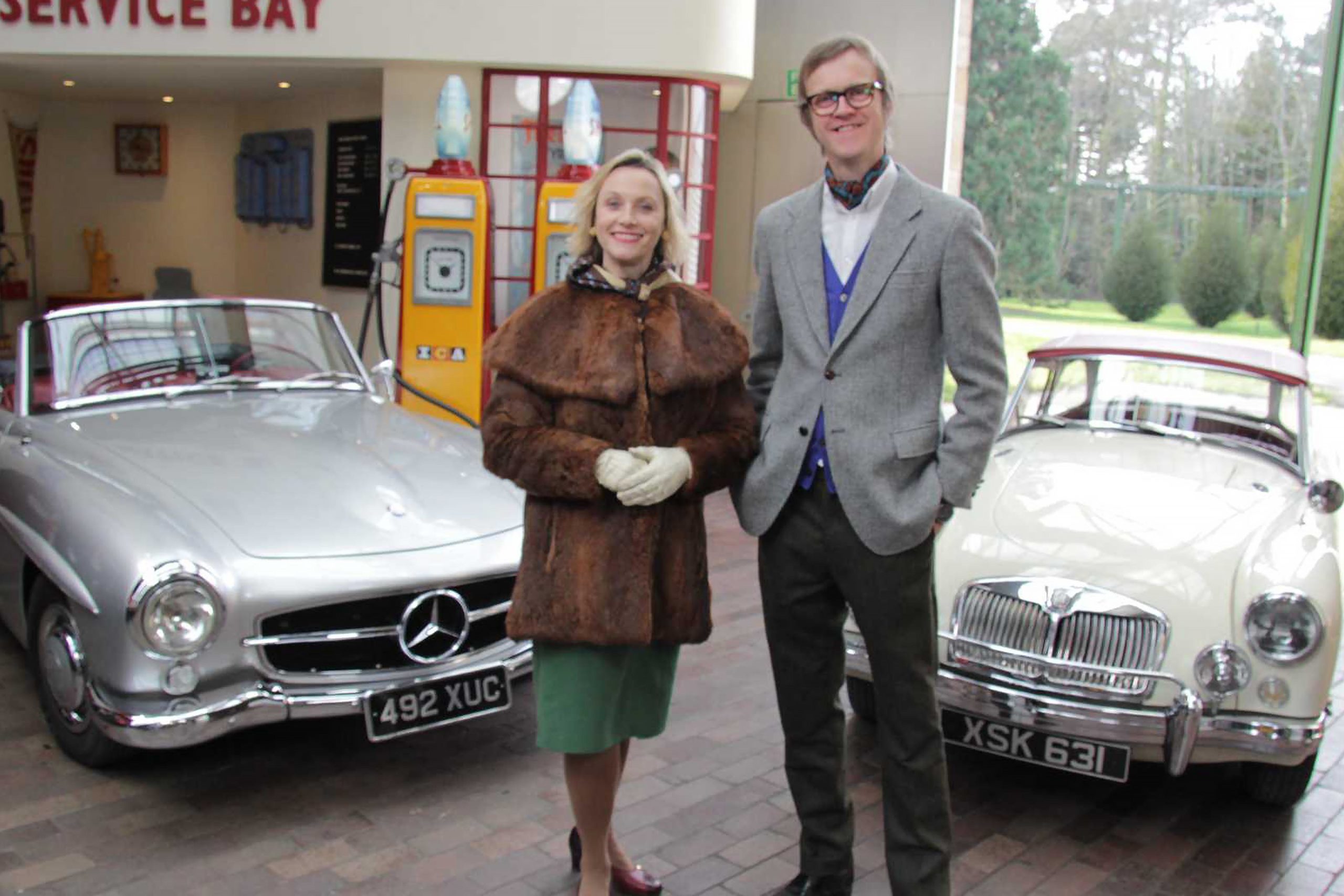 ALEX RILEY
Comedian, writer and presenter of The Car Years will be your host for the day. Find out why he loves the W113 on Journal.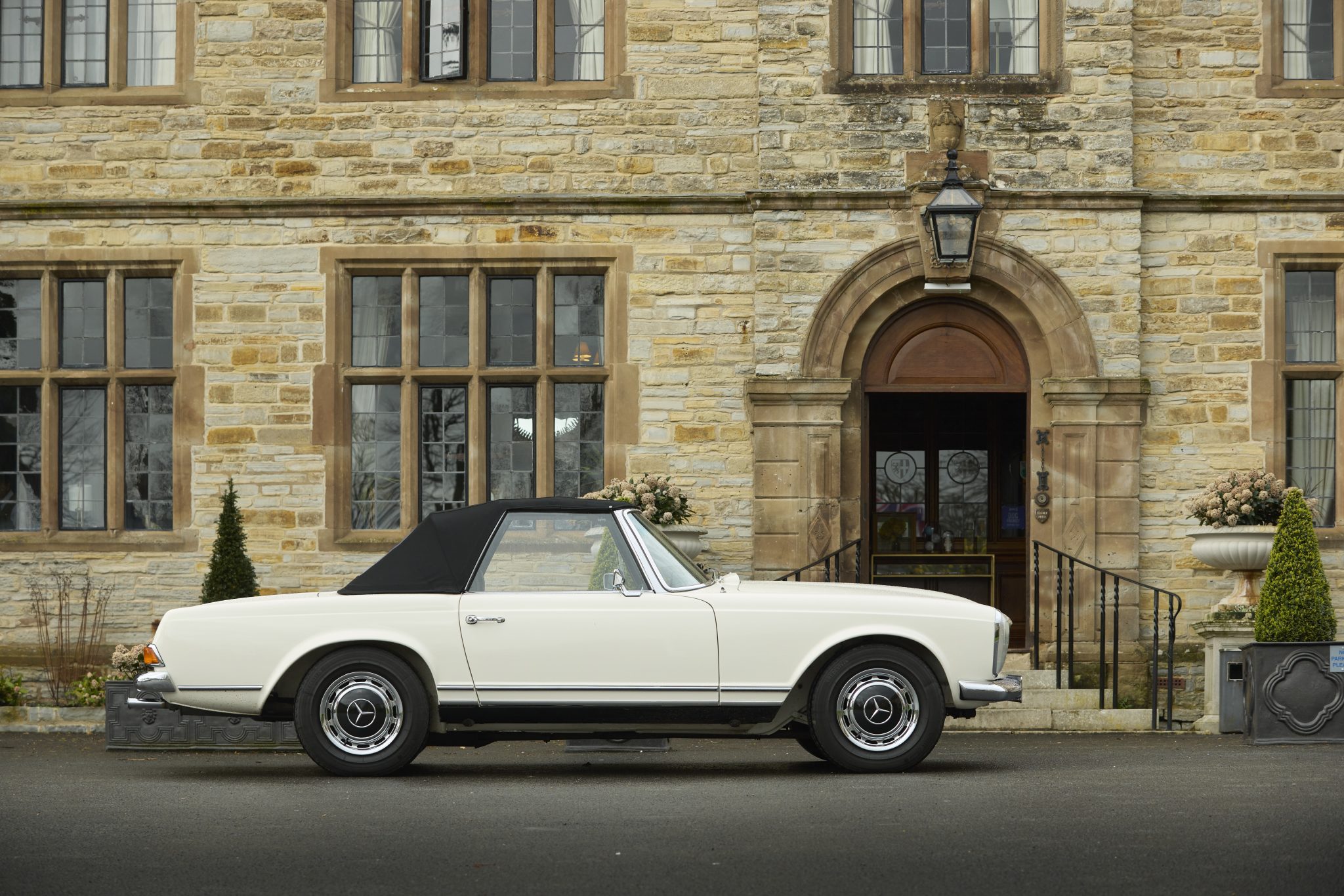 Take advantage of a 10% discount on a night's stay at this beautiful grade II listed Manor. Just quote SLSHOP over the phone.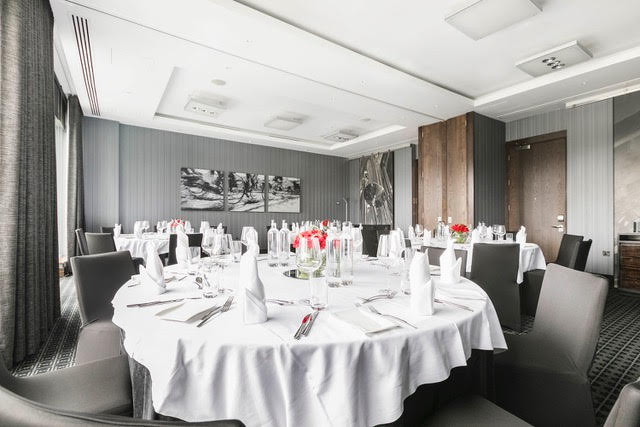 Private Dinner at Brooklands Hotel
Join fellow Pagoda owners for dinner on Friday evening in the Solomon Suite.
We're able to offer a three course meal and coffee for £65.00 per person on a first come first serve basis.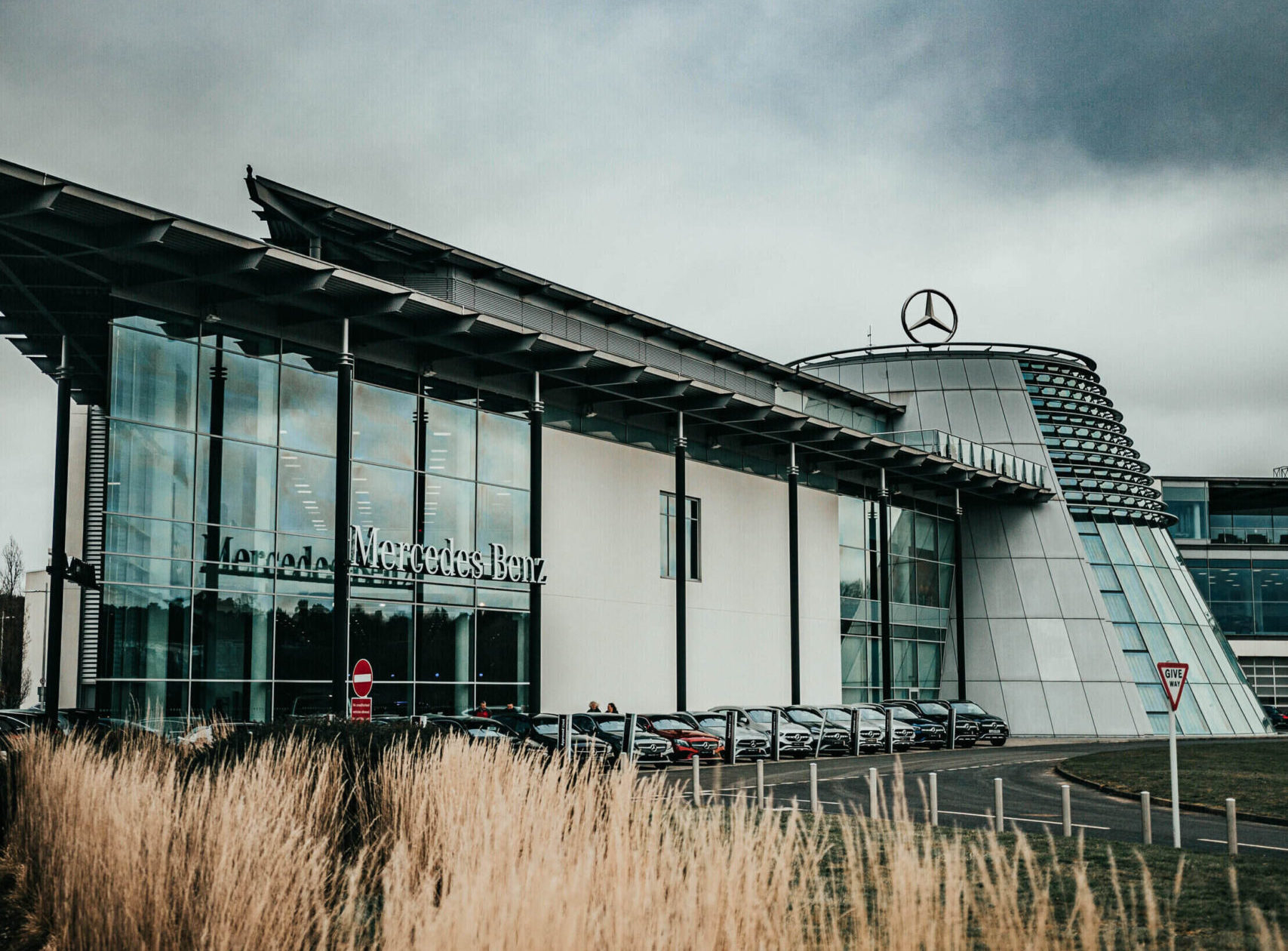 Stay the Night at Brooklands Hotel
Take advantage of exclusive rates for Pagoda owners staying over in Surrey on the Friday night.
1. Single occupancy £179.00 B&B
2. Double occupancy for £194.00 B&B
GET INVOLVED. BEST SIXTIES STYLE WINS AN AWARD.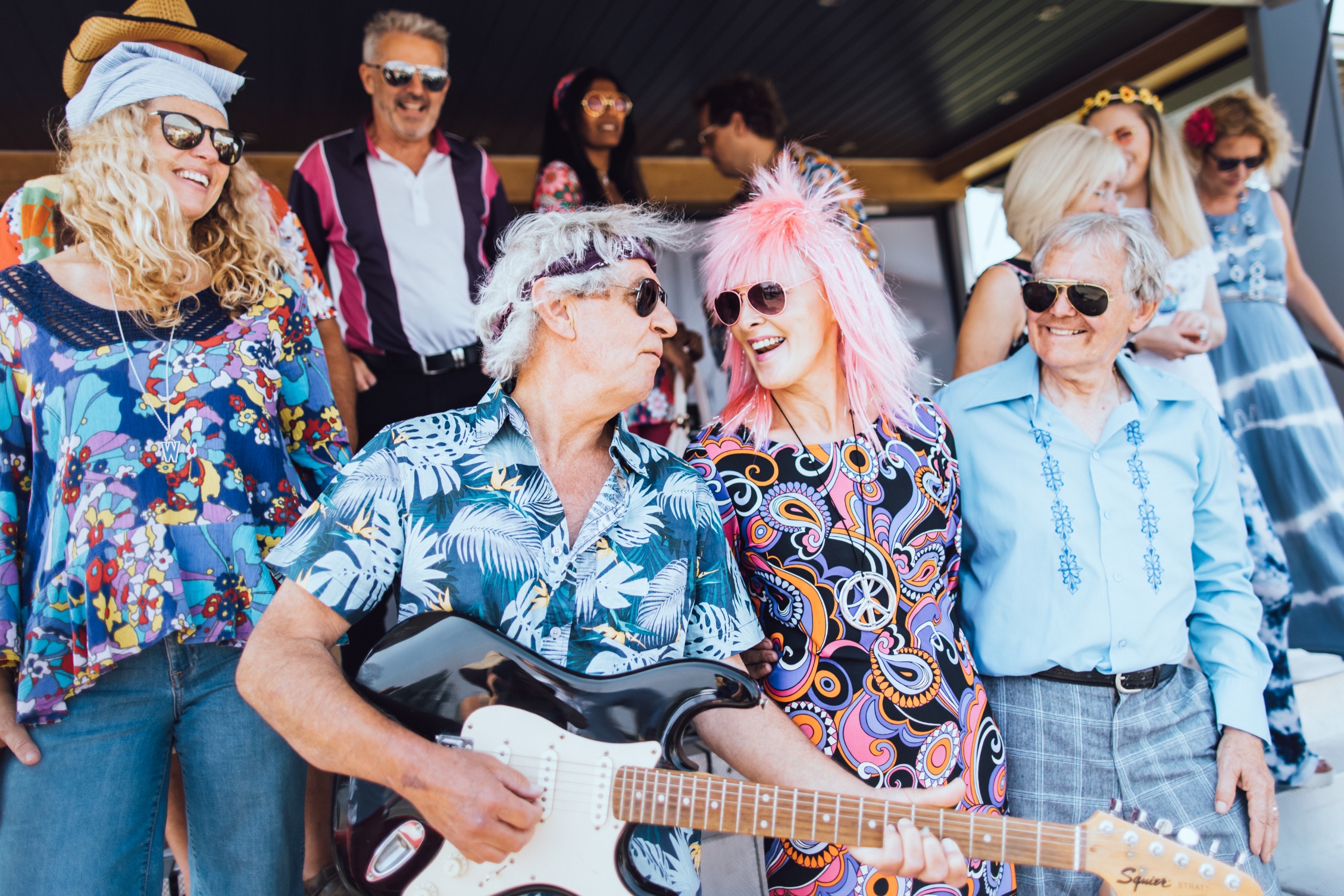 SHARE YOUR PHOTOS ON SOCIAL MEDIA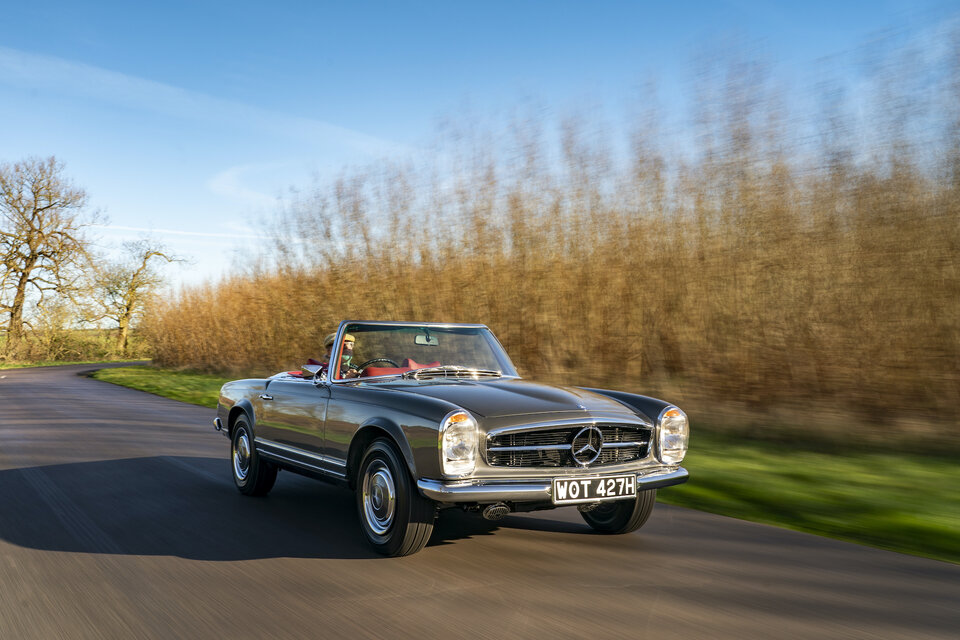 Don't Miss Out
Find out about our next events by signing up below. Whether you're based in the UK or abroad, there could be something taking place near you. From weekend drives to week long tours, there's something for everyone.