Our world-leading collection of vehicles, our unrivalled warranty and servicing plans, our award-winning craftsmen and our dedication to the Mercedes-Benz community. These are the reasons we have sold over 1000 cars to enthusiasts and collectors based in over 100 different countries.
Discover everything you need to know about Mercedes-Benz SLs with the world's largest specialist. An exhaustive source of information for buying, selling and owning a classic Mercedes-Benz SL.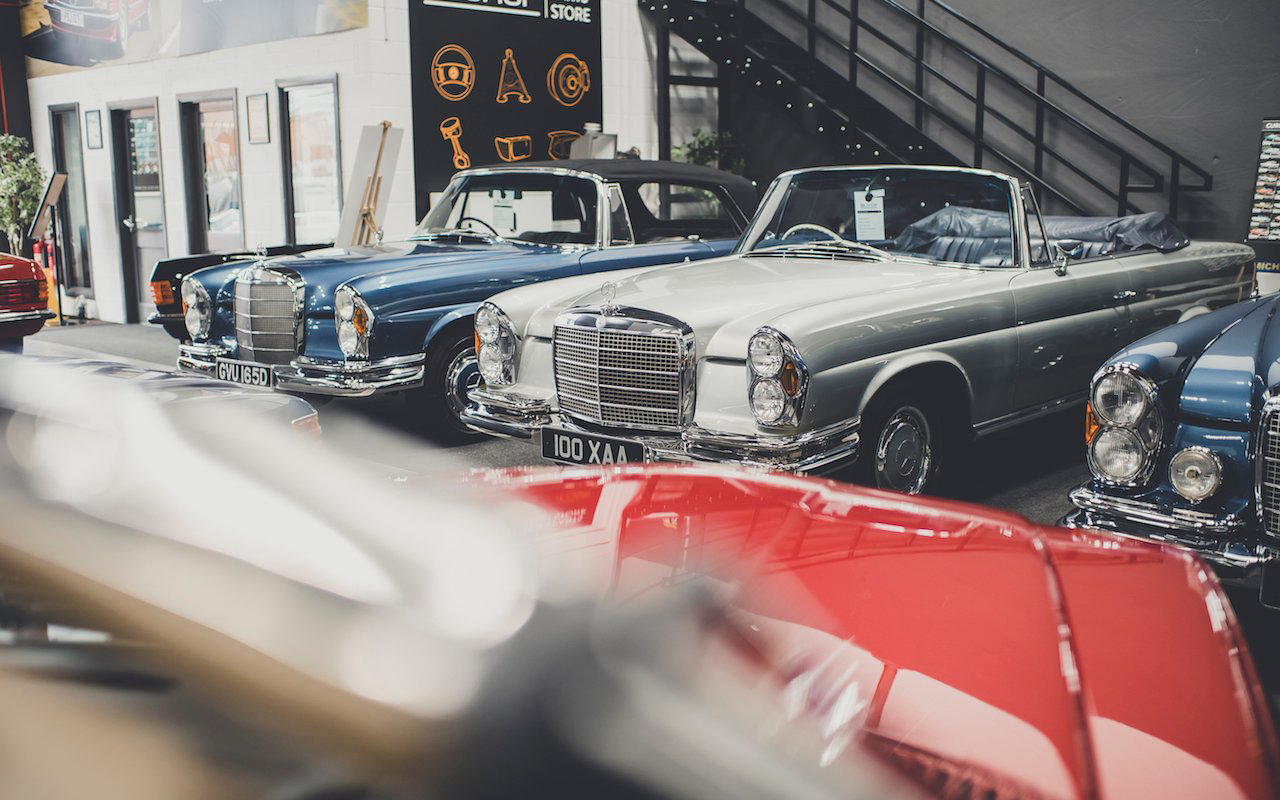 CLASSIC MERCEDES BUYING GUIDES
We outline what to look for when considering making a purchase of a Mercedes-Benz SL. Visit SLSHOP Journal for the most extensive inventory of Mercedes-Benz content.
Frequently Asked Questions