1988 Mercedes-Benz 500SL (R107) #2104 *SOLD* Pine Green with Beige Leather
Stock Number:

2104

Make / Model:

Mercedes-Benz / 500SL (R107)

Mileage:

95991

Paint Colour:

Pine Green

Interior Colour:

Mushroom Leather 275

Year:

1988
1988 Mercedes-Benz R107 500 SL
Pine Green (254) with Beige Leather (275 and Black Fabric Soft Top (9001)
95,900 miles
This car represents an excellent opportunity for someone wishing to enjoy continental cruising in a well cared for and superbly presented V8 engined SL. Owned by a customer who we have known for some time, this car has always been kept in the very best running order and has enjoyed a number of European adventures. In the last five years this car has been subject to an extensive amount of work, including the all important suspension bushes to ensure it handles as well as the day it left the factory.
The colour is Pine Green 254, one of 17 different green shades offered for the R107 SL but a colour that was only available for the final three years of production. It is a very rare colour to find on any SL, let alone a late model V8 with beige leather.
In addition to being a rare colour combination, this car also boasts air conditioning. This optional extra would have cost the first owner just over £1943, or just over £5100 in today's money! Add to that the additional £851 of the leather seats, and you end up with a total 'new' price of around £44,500 – roughly equivalent to £117,000 today.
We believe the combination of colour, equipment and careful stewardship make this 500SL the perfect companion for your next big trip.
1988 Mercedes-Benz R107 500 SL
Factory Specification:
Model 500 SL
Order Number 0 8 537 30133
Order Location GREAT BRITAIN
Interior LEATHER – BEIGE (275)
Paint 1 254 Pine Green
Paint 2 254 Pine Green
Approx. Build Date 1988-05
238 CITY DRIVE LIGHT FOR GREAT BRITAIN
256 REAR AXLE WITH LIMITED-SLIP DIFFERENTIAL
341 ADDITIONAL BLINKER LAMPS
362 RHD VEHICLES AS PER EC REGULATIONS (CONTROL CODE)
440 TEMPOMAT (CRUISE CONTROL)
461 INSTRUMENT WITH MILES IND. AND ENGLISH LEGEND
507 OUTSIDE REAR VIEW MIRROR, LEFT AND RIGHT, HEATED (ELECTRICALLY ADJUSTABLE ON THE RIGHT)
524 PAINTWORK – PRESERVATION
580 AIR CONDITIONER
592 HEAT-INSULATING GLASS, ALL-AROUND, HEATED REAR WINDOW PANE, BAND FILTER
603 HEADLAMP WIPER UNIT AND OIL FOR REAR AXLE WITH LIMITED-SLIP DIFFERENTIAL, IN CANISTERS AND CONTAINERS
613 HEADLAMP LEFT-HAND TRAFFIC
682 FIRE EXTINGUISHER
740 BLACK SOFT TOP FABRIC 9001
Why Choose SLSHOP?
Is it our unrivalled experience with three generations of SL? Is it our attention to detail, our award winning quality? Is it our selection of hand picked, superb cars for sale? Is it the family feel, the friendly faces and consistency of our work? Most people say it's all of these things.
A classic car offers a world of opportunities – it is an invitation to explore the open road and share life-affirming experiences with like-minded individuals.
Where will your Mercedes-Benz take you?
Bulkhead Corrosion
Although the R107 is renowned for build quality, there is one chink in the armour – the bulkhead. Many cars that present well from the outside are hiding internal rust. Water from outside the car should drain out through specially designed channels, but over time, these become blocked forcing water inside the car. Once water has breached the blower motor cover in front of the windscreen, it slowly wreaks havoc from inside out. This delicate area did not have rust protection from the factory, and as the metal deteriorates it the water ingress can lead to faulty electrics, damp carpets and musty smells inside the cabin.
All our cars come with a 36 month bulkhead warranty.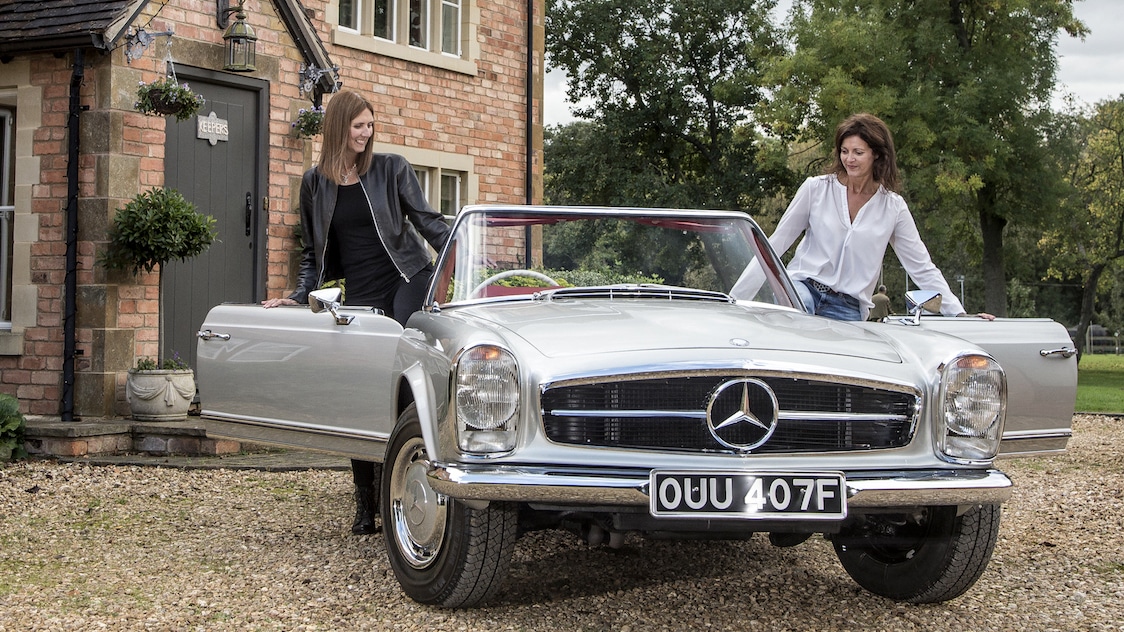 Next Steps: Experience
We believe in the capabilities of these classic cars, and want our customers to get out and use them. Welcome to Experience from The SLSHOP, aimed at helping you get more out of your classic Mercedes-Benz. We offer a number of trips, tours and events in the UK and abroad. See you there!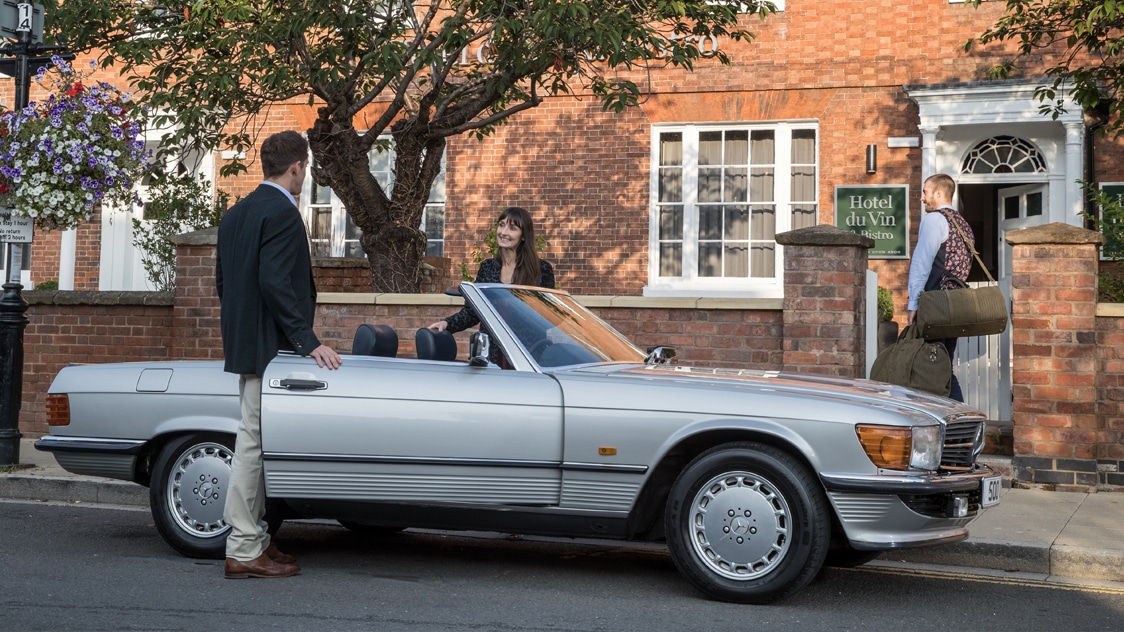 Next Steps: 24hr Test Drive
Tempted by an R107 SL but not sure if it's for you? Fancy trying a weekend at the wheel before you dive in? We offer a 24hr test drive through our hire business. Hire a classic Mercedes-Benz for a day or longer, and if you subsequently buy a car from our showroom, we will refund the entire hire fee. What are you waiting for?
STAY IN TUNE WITH SLSHOP MOMENTS
As part of SLSHOP's community of enthusiasts, you'll be the first to hear about events and tours, key product offers, exciting stories from owners around the world and of course… our latest additions to the showroom. So, be the first to know and you might just sneak a car on your driveway or take your car's condition to new heights with our exclusive replacement parts.