1987 Mercedes-Benz 560SL (R107) #1689 Petrol Blue with Palamino Leather
Stock Number:

1689

Make / Model:

Mercedes-Benz / 560SL (R107) with Palamino Leather

Mileage:

93252

Paint Colour:

Petrol Blue

Interior Colour:

Palamino Leather

Year:

1987
1987 Mercedes-Benz 560SL (R107)
Blue Green Metallic (877) (often known as Petrol Blue Metallic) with Palamino Leather (274) and Dark Blue Fabric Soft Top (5010)
93,252 miles
The 5.6 litre V8 engine was the largest engine offered during R107 production, developed primarily for the American market. The increased displacement allowed Mercedes-Benz to maintain the performance benchmarks set by the 500SL; even when complying with the stringent emissions regulations set by the state of California. It was never offered for sale in European markets.
Always a popular model for import, this 560SL has been with SLSHOP for some time. Many of our staff are very fond of this car, and it has enjoyed a number of long-distance trips as an occasional member of our press fleet.
Imported from California in 2015, this car came from the land of sunshine. The original keeper of this car lived not far from Redondo Beach, a stones throw from Trump National Golf Club Los Angeles. Can it get more '560SL' than that?
It was this very 560SL that undertook the impressive journey to Norway, documented in Mercedes enthusiast magazine.
Blue Green Metallic (often known as Petrol Blue) is a rare R107 colour, perfectly complimented by the Palamino leather interior. This car was retrimmed by SLSHOP before it went into active service, true to the factory correct finish and to the highest standard. Inside the car still smells new… Palamino is an option synonymous with the high specification export cars, a real treat for the R107 enthusiast.
In October 2019 this car underwent full preparation for sale, including a full service. At this point the gearbox was serviced and it was fitted with a new air conditioning belt as well as an alternator belt.
During it's time with SLSHOP this car has proven to be faultlessly reliable, functioning equally well whether it's on tracking duty during filming videos or posing for photo shoots.
Accompanying this car is an array of paperwork from it's time in the USA, as well as the original owners manual, maintenance booklet and factory correct radio and soft top guides.
A delightfully attractive car with a very capable 5.6 litre V8 engine.
Now ready for a new owner to add their own miles and memories.
40 OUTSIDE TEMPERATURE INDICATOR
262 ELIMINATION OF REAR END SPOILER
442 AIRBAG IN STEERING WHEEL
461 INSTRUMENT WITH MILES IND. AND ENGLISH LEGEND
494 VERSION FOR USA
506 OUTSIDE REAR VIEW MIRROR, LEFT AND RIGHT, HEATED (ELECTRICALLY ADJUSTABLE ON THE RIGHT)
519 BECKER RADIO MEXICO GRAND PRIX, ELECTRONIC (USA)
524 PAINTWORK – PRESERVATION
531 AUTOMATIC ANTENNA
543 SUN VISOR WITH VANITY MIRROR, ILLUMINATED, LEFT AND RIGHT
551 ANTI-THEFT/ANTI-BREAK-IN WARNING SYSTEM
570 FOLDING ARMREST, FRONT
581 AUTOMATIC CLIMATE CONTROL
592 HEAT-INSULATING GLASS, ALL-AROUND, HEATED REAR WINDOW PANE, BAND FILTER
639 ELIMINATION OF FIRST-AID BOX AND WARNING TRIANGLE
746 FOLDING TOP FABRIC 8023, DARK BROWN*
807 CHANGE OF MODEL YEAR, THE LAST FIGURE SHOWING THE NEW MODEL YEAR
*Dark Brown Fabric roof was replaced with Navy Blue Mohair.
Why Choose SLSHOP?
Is it our unrivalled experience with three generations of SL? Is it our attention to detail, our award winning quality? Is it our selection of hand picked, superb cars for sale? Is it the family feel, the friendly faces and consistency of our work? Most people say it's all of these things.
A classic car offers a world of opportunities – it is an invitation to explore the open road and share life-affirming experiences with like-minded individuals.
Where will your Mercedes-Benz take you?
Bulkhead Corrosion
Although the R107 is renowned for build quality, there is one chink in the armour – the bulkhead. Many cars that present well from the outside are hiding internal rust. Water from outside the car should drain out through specially designed channels, but over time, these become blocked forcing water inside the car. Once water has breached the blower motor cover in front of the windscreen, it slowly wreaks havoc from inside out. This delicate area did not have rust protection from the factory, and as the metal deteriorates it the water ingress can lead to faulty electrics, damp carpets and musty smells inside the cabin.
All our cars come with a 36 month bulkhead warranty.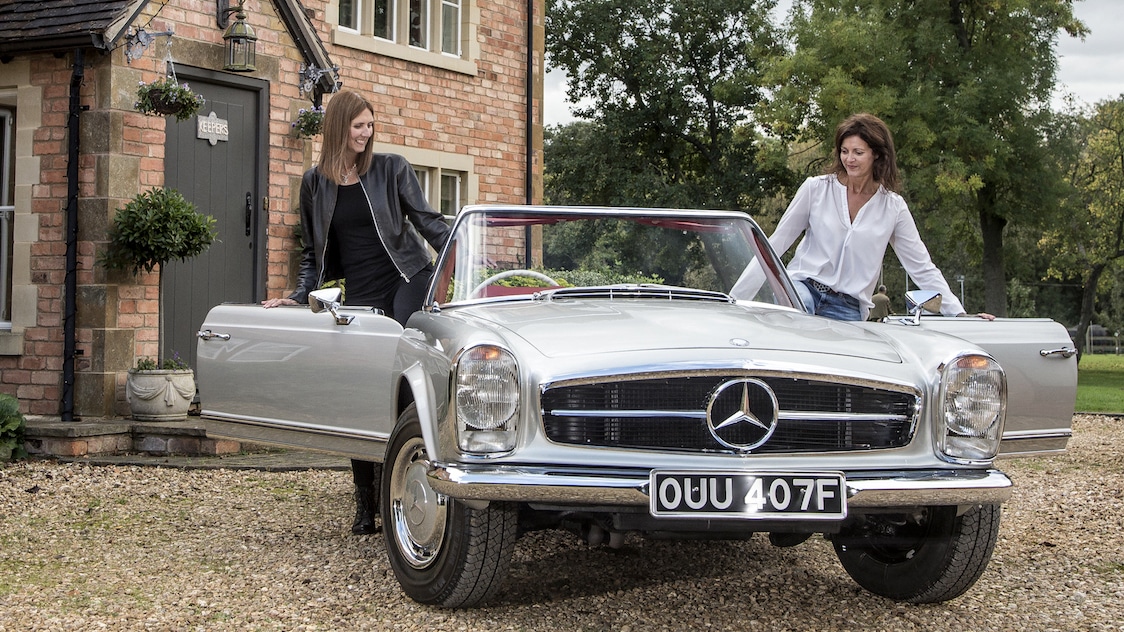 Next Steps: Experience
We believe in the capabilities of these classic cars, and want our customers to get out and use them. Welcome to Experience from The SLSHOP, aimed at helping you get more out of your classic Mercedes-Benz. We offer a number of trips, tours and events in the UK and abroad. See you there!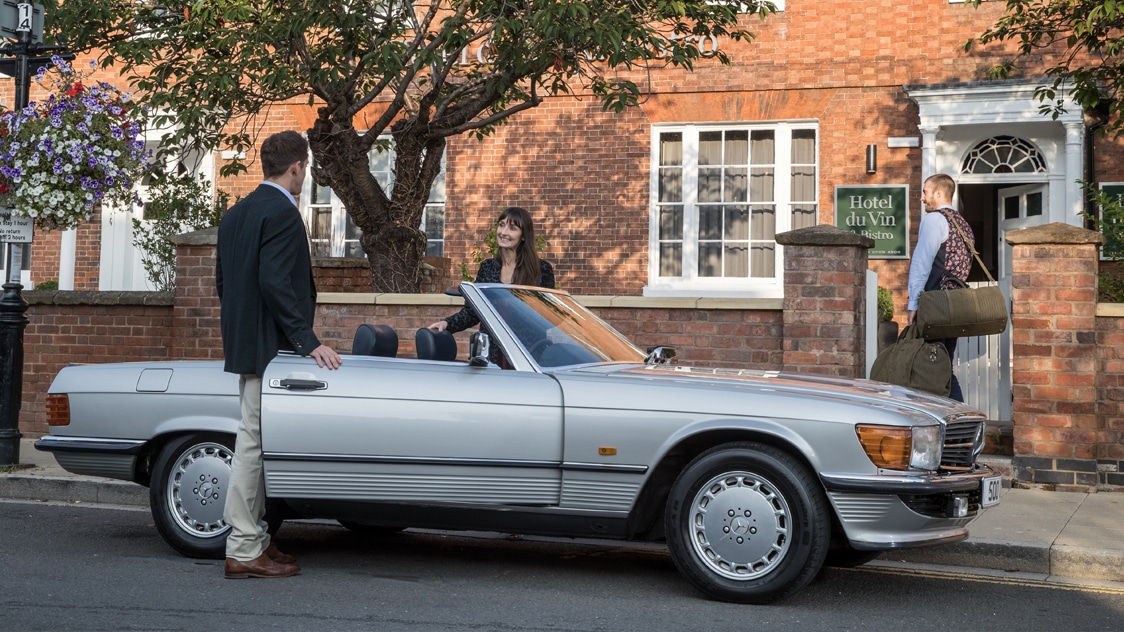 Next Steps: 24hr Test Drive
Tempted by an R107 SL but not sure if it's for you? Fancy trying a weekend at the wheel before you dive in? We offer a 24hr test drive through our hire business. Hire a classic Mercedes-Benz for a day or longer, and if you subsequently buy a car from our showroom, we will refund the entire hire fee. What are you waiting for?
Be the First to Know
Stay up to date with the latest from SLSHOP by subscribing to our newsletters. We update our readers with key announcements, new stories and of course… cars that are fresh into stock. Be the first to know and you might just sneak a car on your driveway before anyone else gets a chance.