1981 Mercedes-Benz 280SLC (C107) #2301 Signal Red with Black Check
Stock Number:

2301

Make / Model:

Mercedes-Benz / 280SLC (C107)

Mileage:

33533

Paint Colour:

Signal Red

Interior Colour:

Black Check

Year:

1981

Price:

£46,995
Interested in this car then call us now on 01789 337070
1981 Mercedes-Benz 280SLC (C107)
Signal Red (568) with Black Sports Check Interior (031)
33,000 miles
Please contact Joe for further details and photographs.
History has shown us that if 2+2 = 4, it doesn't always mean that four can travel in comfort – which is where we introduce the SLC.
Arriving in 1972, the SLC was an elongated hardtop coupe version of the popular SL. With it's sleek body, pillarless windows and gigantic sunroof, it offered the very best of top down motoring with room enough for four. The V8 powered 450SLC was the first to arrive, with the 6 cylinder 280SLC arriving two years later in 1974. In 1979 the 450SLC was replaced by the 500SLC, and the 280SLC by the 380SLC. These more refined engines would enjoy a very short production run until the SLC was discontinued in 1981, the point at which the new W126 SEC took over carrying the torch as the flagship luxury coupe in the Mercedes-Benz range.
Today an SLC is an exciting proposition for classic Mercedes-Benz and classic car enthusiasts. It represents a more unusual choice, the connoisseurs coupe for people that understand the value of build quality and understated luxury. The sturdy build quality and solid German dependability gives this car a real place in the Practical Classics stable, being a car that with care and attention, can be enjoyed on a daily basis, rain or shine.
For our two pence on these cars, we'd much rather hop in an SLC for a trip to Le Mans than any British alternative, but then again, we really are rather biased….
This exceptional SLC has been known to SLSHOP for some time, having been sold by us in the early days of SLSHOP. Finished in Signal Red with striking Fabric Interior, it captures the very best of the spirit of the SLC whilst employing the easy to live with and maintain 2.8 litre engine.
Accompanying this car is an impressive array of paperwork, including an original SLC brochure and a copy of Mercedes Enthusiast dated Spring 2018… This SLC is the cover star of that month's magazine, with a full article on the SLC that used this very car as the test subject.
An SLC of any variant is a rare thing indeed, but this is the only car we know if in this exact colour combination.
Why Choose SLSHOP?
Is it our unrivalled experience with three generations of SL? Is it our attention to detail, our award winning quality? Is it our selection of hand picked, superb cars for sale? Is it the family feel, the friendly faces and consistency of our work? Most people say it's all of these things.
A classic car offers a world of opportunities – it is an invitation to explore the open road and share life-affirming experiences with like-minded individuals.
Where will your Mercedes-Benz take you?
Bulkhead Corrosion
Although the R107 is renowned for build quality, there is one chink in the armour – the bulkhead. Many cars that present well from the outside are hiding internal rust. Water from outside the car should drain out through specially designed channels, but over time, these become blocked forcing water inside the car. Once water has breached the blower motor cover in front of the windscreen, it slowly wreaks havoc from inside out. This delicate area did not have rust protection from the factory, and as the metal deteriorates it the water ingress can lead to faulty electrics, damp carpets and musty smells inside the cabin.
All our cars come with a 36 month bulkhead warranty.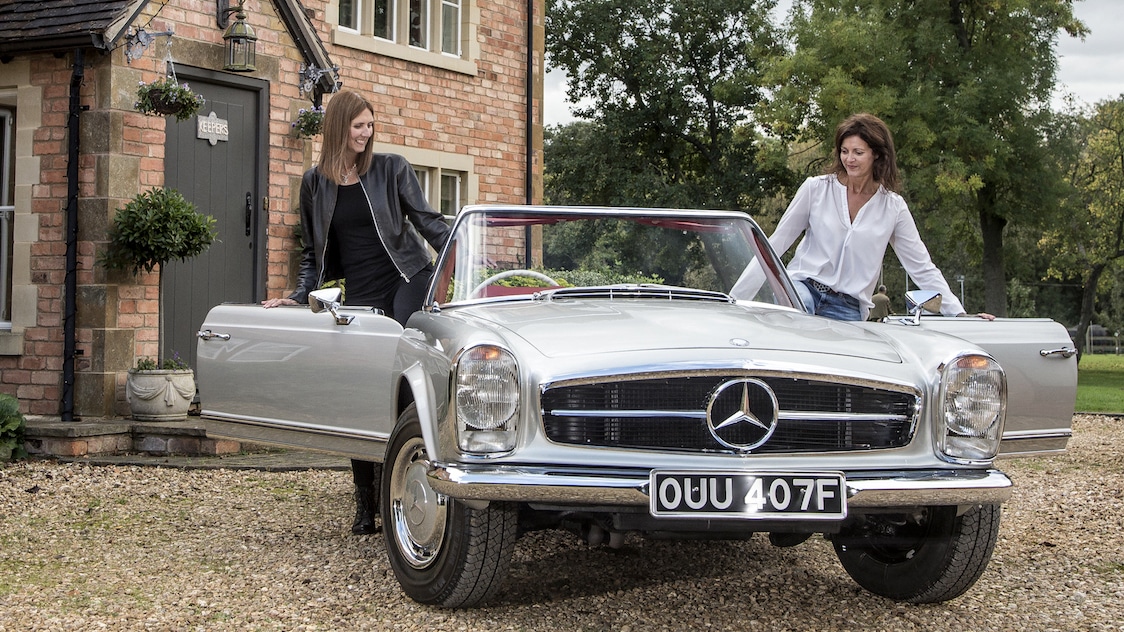 Next Steps: Experience
We believe in the capabilities of these classic cars, and want our customers to get out and use them. Welcome to Experience from The SLSHOP, aimed at helping you get more out of your classic Mercedes-Benz. We offer a number of trips, tours and events in the UK and abroad. See you there!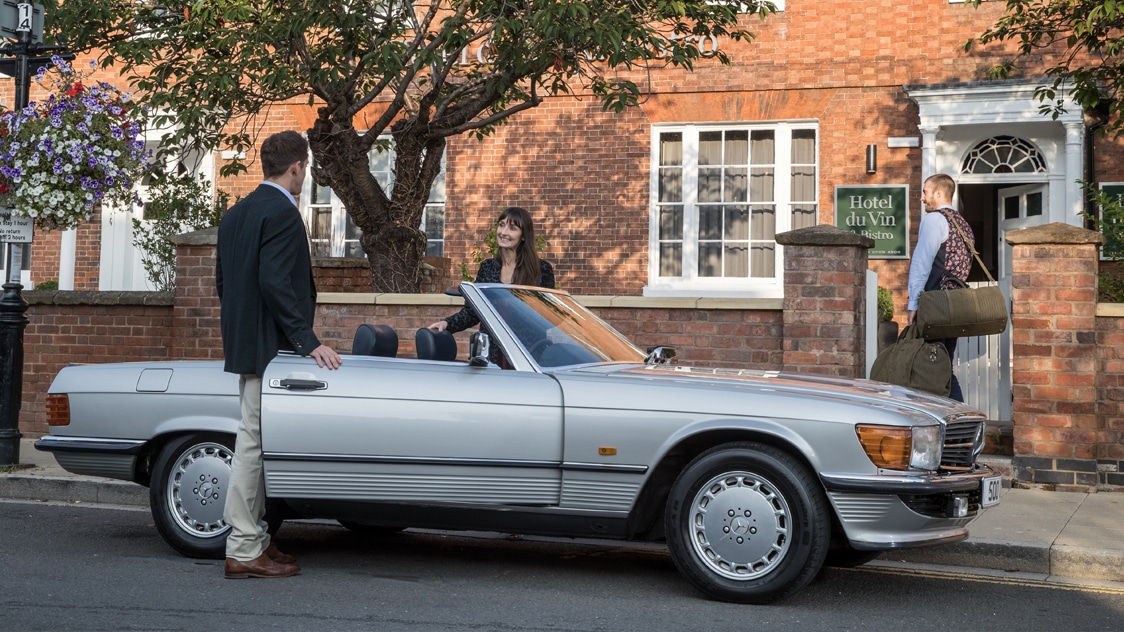 Next Steps: 24hr Test Drive
Tempted by an R107 SL but not sure if it's for you? Fancy trying a weekend at the wheel before you dive in? We offer a 24hr test drive through our hire business. Hire a classic Mercedes-Benz for a day or longer, and if you subsequently buy a car from our showroom, we will refund the entire hire fee. What are you waiting for?
STAY IN TUNE WITH SLSHOP MOMENTS
As part of SLSHOP's community of enthusiasts, you'll be the first to hear about events and tours, key product offers, exciting stories from owners around the world and of course… our latest additions to the showroom. So, be the first to know and you might just sneak a car on your driveway or take your car's condition to new heights with our exclusive replacement parts.