1978 Mercedes-Benz 450SLC (R107) #2176 Icon Gold with Beige Velour *SOLD*
Stock Number:

2176

Make / Model:

Mercedes-Benz / 450SLC (C107) with Beige Velour

Mileage:

41000

Interior Colour:

Beige Velour

Year:

1978
1978 Mercedes-Benz 450SLC (R107) 
Icon Gold Metallic (419H) with Beige Fabric (075)
41,000 miles
History has shown us that if 2+2 = 4, it doesn't always mean that four can travel in comfort – which is where we introduce the SLC.
The C107 can seat four adults whilst offering enough legroom, headroom and stowage space to still be viable for journeys of any distance – yet it remains a coupe with elegant lines and a sporting stance.
Production of the C107 lasted 10 years. The SLC relieved the W111 of it's large luxury coupe duties to the Mercedes-Benz badge back in 1971, before the baton was taken by the W126 based SEC coupes in 1981.
The Mercedes-Benz C107 SLC has for too long dwindled in the shadow of the R107, and undeservedly so. An SLC offers all the elegance and class of an SL but with an added helping of exclusivity and practicality.
A good SLC is a thoroughly enjoyable classic car to own, drive and be transported in.
A 450SLC is a rare car in it's own right; but to find one in such a fantastic colour combination in such impeccable condition is truly something else.
The family who currently own this SLC can be classed as SLC connoisseurs, having owned two examples before purchasing this Icon Gold model.
Dr K and his son purchased this car in September 2018, when the odometer showed a mere 40,199 miles.
Prior to Dr K's ownership this car belonged to the Peter Vardy Heritage Collection in Glasgow.
During the winter of 2018 this SLC was treated to a Stage 5 Dinotrol Underseal Process, and a photographic record of this work is available. This work is backed up by a bill on file totalling £3,325.
There is a signed letter on file from the previous owner that states the above.
A well kept service book documents the mileage up to 38,317 miles. The evidence within the documents that accompany this car indicate that it was cared for from 1978 until 1997 by one very careful owner, and has been used sparingly if at all since then.
This is a superbly cared for car, preserved ready for future generations to enjoy.
Accompanying this car:
Original Data Card / Original Service Book, Original Manuals & Leaflets / 15 Service Stamps / Assorted Receipts & Invoices / Assorted historical tax / Signed letter from previous owner
1978 Mercedes-Benz 450SLC (R107)
Gold with Beige Velour Interior
41,000 miles
410
436
461
466
524
584
592
600
613
640
656
662
667
320
Why Choose SLSHOP?
Is it our unrivalled experience with three generations of SL? Is it our attention to detail, our award winning quality? Is it our selection of hand picked, superb cars for sale? Is it the family feel, the friendly faces and consistency of our work? Most people say it's all of these things.
A classic car offers a world of opportunities – it is an invitation to explore the open road and share life-affirming experiences with like-minded individuals.
Where will your Mercedes-Benz take you?
Bulkhead Corrosion
Although the R107 is renowned for build quality, there is one chink in the armour – the bulkhead. Many cars that present well from the outside are hiding internal rust. Water from outside the car should drain out through specially designed channels, but over time, these become blocked forcing water inside the car. Once water has breached the blower motor cover in front of the windscreen, it slowly wreaks havoc from inside out. This delicate area did not have rust protection from the factory, and as the metal deteriorates it the water ingress can lead to faulty electrics, damp carpets and musty smells inside the cabin.
All our cars come with a 36 month bulkhead warranty.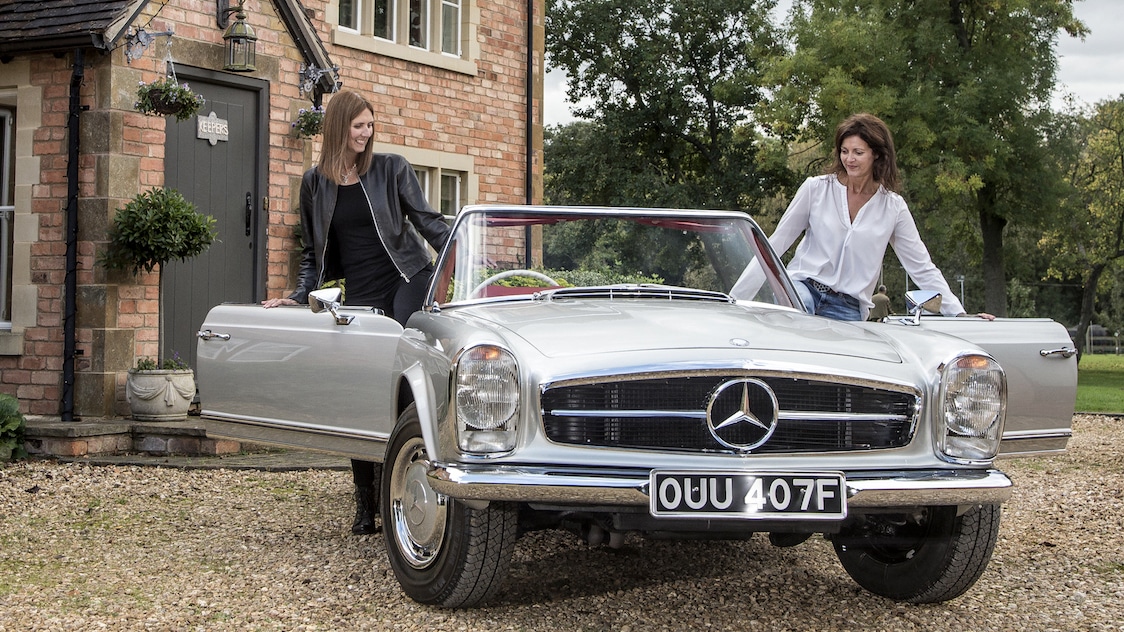 Next Steps: Experience
We believe in the capabilities of these classic cars, and want our customers to get out and use them. Welcome to Experience from The SLSHOP, aimed at helping you get more out of your classic Mercedes-Benz. We offer a number of trips, tours and events in the UK and abroad. See you there!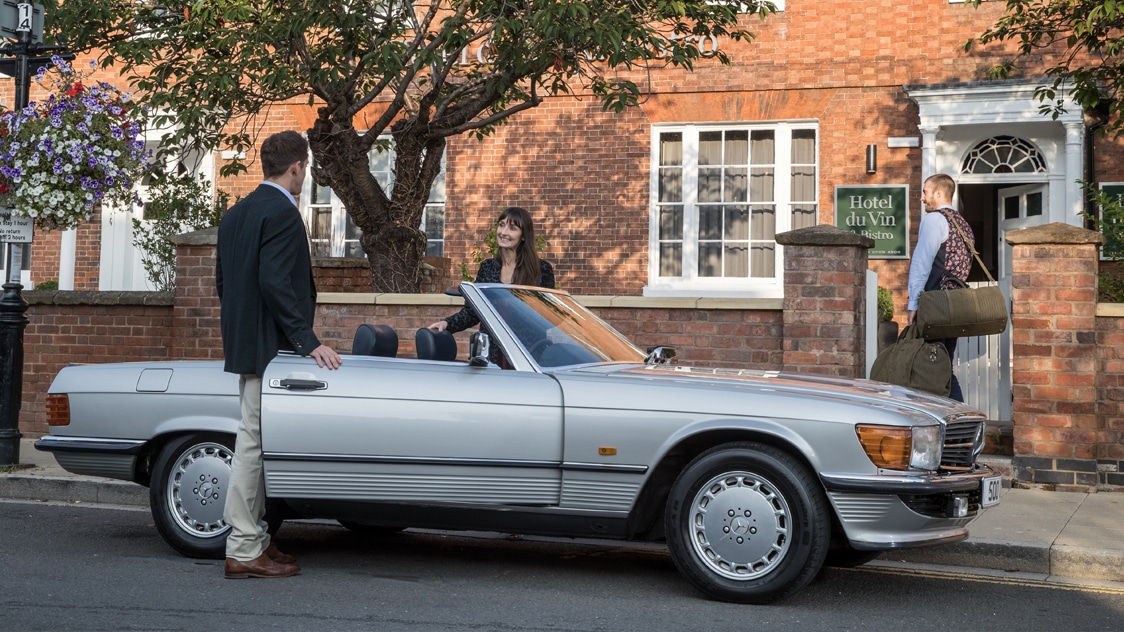 Next Steps: 24hr Test Drive
Tempted by an R107 SL but not sure if it's for you? Fancy trying a weekend at the wheel before you dive in? We offer a 24hr test drive through our hire business. Hire a classic Mercedes-Benz for a day or longer, and if you subsequently buy a car from our showroom, we will refund the entire hire fee. What are you waiting for?
STAY IN TUNE WITH SLSHOP MOMENTS
As part of SLSHOP's community of enthusiasts, you'll be the first to hear about events and tours, key product offers, exciting stories from owners around the world and of course… our latest additions to the showroom. So, be the first to know and you might just sneak a car on your driveway or take your car's condition to new heights with our exclusive replacement parts.