1971 Mercedes-Benz 280SE 3.5 Coupe (W111) #2159 *SOLD* with Cream Leather
Stock Number:

2159

Make / Model:

Mercedes-Benz / 280SE 3.5 (W111) with Cream Leather

Mileage:

36140

Year:

1971
1971 Mercedes-Benz 280SE 3.5 Coupe (W111)
136,140 miles
Production of the W111 Coupe began in 1960. The launch model featured the 2195 cc M127 engine, which remained until the W111 / W112 arrived in 1965. The 2.2 litre engine was joined by a range-topping 300SE, utilising the 2996cc M189 engine. The 220SE was superseded in August 1965 by the 250SE, using the 2496cc M129 engine and offering 150hp. This was then superseded in 1967 by the 280SE when Mercedes-Benz introduced the 2778cc M130 engine rated at 160hp.
Finally in 1969 the coveted 280 SE 3.5 arrived, with the al-new M116 3499cc V8 engine and 200hp. The last 280SE was produced in 1971. Over ten years Mercedes-Benz produced 16,902 SEbs, 6,213 250SEs, 5187 280SEs and 4502 280SE 3.5s.
It wouldn't be replaced until the C126 arrived in 1981.
The car you see here is an incredible car in it's own right, with a service history and documentation file that can only be described as enviable. The same classic Mercedes-Benz specialist looked after this car for more than 20 years, and documents detailing parts, service and maintenance work date back to 1978.
Often with cars of this age we might find a stamped service book with documentation that tails off as the printed dates get closer towards the build year, but the history file of this car is a delight to peruse.
In 2016 this car underwent a complete restoration, which is demonstrated by photos on a USB stick that is present within the file. The extent of this work is impressive, with corroded areas cut out and replaced with the correct gauge metal. Following the restorative work to the body, the car was repainted in the original shade of blue.
The interior was then trimmed with Autocalf 7501 Wentworth Cream Hide (283 sq ft of it to be precise), the net result being one of the most enticing interior. Contrasting thick pile carpets complete the luxurious picture.
An incredible opportunity to acquire one of the most iconic, comfortable, collectable coupes for a fraction of what it would cost to build to this high standard.
1971 Mercedes-Benz 280SE 3.5 Coupe (W111)
Fully restored with impressive history file.
Why Choose SLSHOP?
Is it our unrivalled experience with three generations of SL? Is it our attention to detail, our award winning quality? Is it our selection of hand picked, superb cars for sale? Is it the family feel, the friendly faces and consistency of our work? Most people say it's all of these things.
A classic car offers a world of opportunities – it is an invitation to explore the open road and share life-affirming experiences with like-minded individuals.
Where will your Mercedes-Benz take you?
Bulkhead Corrosion
Although the R107 is renowned for build quality, there is one chink in the armour – the bulkhead. Many cars that present well from the outside are hiding internal rust. Water from outside the car should drain out through specially designed channels, but over time, these become blocked forcing water inside the car. Once water has breached the blower motor cover in front of the windscreen, it slowly wreaks havoc from inside out. This delicate area did not have rust protection from the factory, and as the metal deteriorates it the water ingress can lead to faulty electrics, damp carpets and musty smells inside the cabin.
All our cars come with a 36 month bulkhead warranty.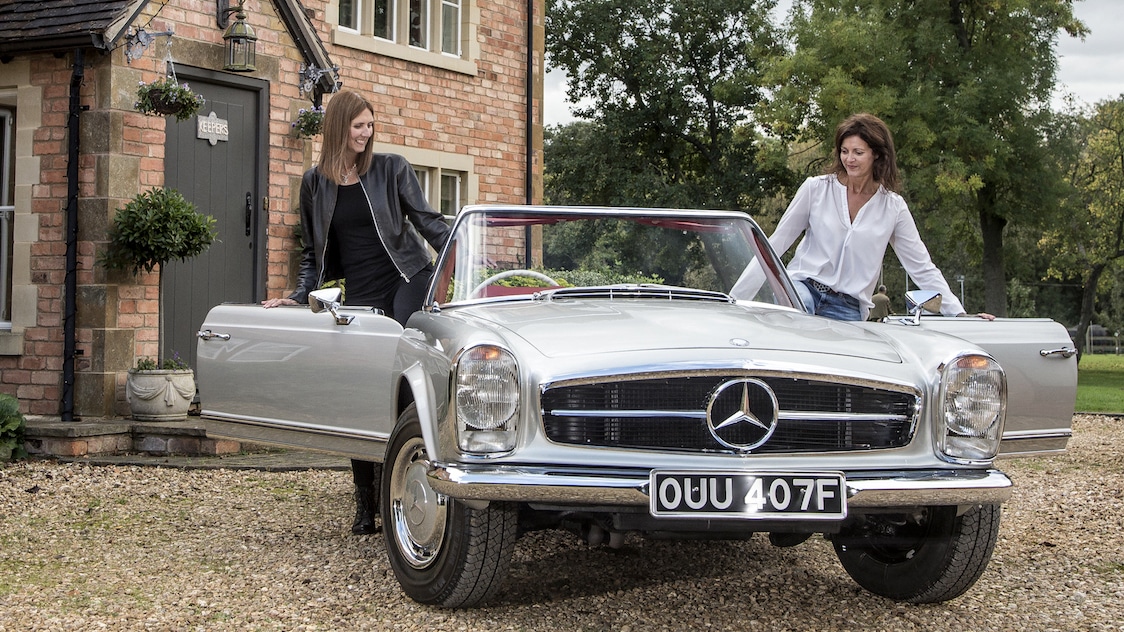 Next Steps: Experience
We believe in the capabilities of these classic cars, and want our customers to get out and use them. Welcome to Experience from The SLSHOP, aimed at helping you get more out of your classic Mercedes-Benz. We offer a number of trips, tours and events in the UK and abroad. See you there!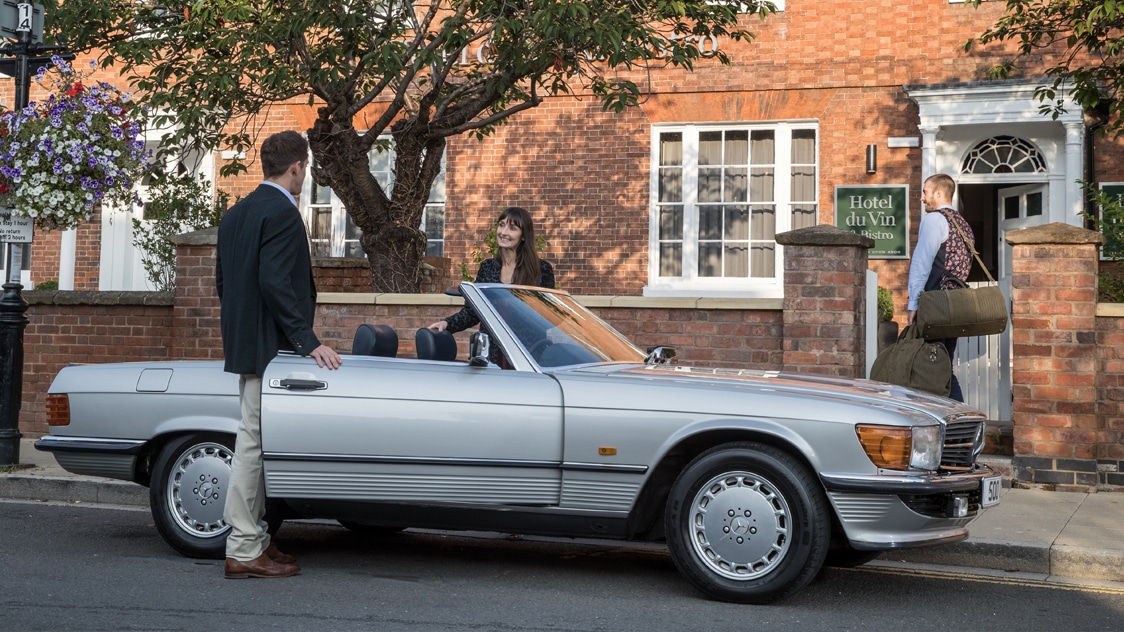 Next Steps: 24hr Test Drive
Tempted by an R107 SL but not sure if it's for you? Fancy trying a weekend at the wheel before you dive in? We offer a 24hr test drive through our hire business. Hire a classic Mercedes-Benz for a day or longer, and if you subsequently buy a car from our showroom, we will refund the entire hire fee. What are you waiting for?
STAY IN TUNE WITH SLSHOP MOMENTS
As part of SLSHOP's community of enthusiasts, you'll be the first to hear about events and tours, key product offers, exciting stories from owners around the world and of course… our latest additions to the showroom. So, be the first to know and you might just sneak a car on your driveway or take your car's condition to new heights with our exclusive replacement parts.