1968 Mercedes-Benz 280SL Pagoda (W113) – To Your Specification
Stock Number:

0000

Make / Model:

Mercedes-Benz / 280SL Pagoda (W113) Built for You

Year:

1968

Price:

P.O.A
Interested in this car then call us now on 01789 337070
1968 Mercedes-Benz 280SL Pagoda (W113) – Restored To Your Specification
Have you always dreamt of owning the perfect Pagoda? One of the finest in the country, a car that doesn't just look superb, but drives, handles and feels superb? A car that's built to your own desires, put together by expert enthusiasts and painstakingly crafted to be your pride and joy?
Join us for an automotive adventure, a collaborative project between you, your dreams, your aspirations and our expert restoration technicians.
Our SLSHOP team are currently in the process of restoring a 1968 Mercedes-Benz 280SL Pagoda Automatic – The ultimate car from the Pagoda range… this could be YOUR 1968 Mercedes-Benz Pagoda.
Sit with us to discuss the options, the colour, the trim, the finish, the fine details on everything that's required to build the Pagoda you've always promised yourself.
Together we'll embark on this restoration journey, starting with a bare shell and gunning for nothing but perfection. We intend this car to be a complete, concours quality Pagoda that can be driven with confidence. When it comes to your involvement, it's not just the colour of the paint – with a Pagoda there is a raft of options for exterior and interior finish – this is a chance to express your creativity and share with us the Pagoda you see in your minds eye.
If you are interested in owning one of the finest Mercedes-Benz 280SL Pagodas that money can buy, please contact Bruce to discuss the details.
Why should you buy a Mercedes-Benz Pagoda…?
After the sales success of the 190SL Mercedes-Benz knew that the market for an every day roadster was buoyant. What the brand needed was a superbly designed, well-equipped car that offered top down thrills and fixed head coupe refinement in the same package. The Mercedes-Benz Pagoda was an instant hit. Between 1963 and 1971 the beautiful Paul Bracq design grew from 2.3, to 2.5 and finally 2.8 litre displacement with the 230SL, 250SL and 280SL.
A well cared for Pagoda is a fine piece of automotive artwork that can be used, enjoyed and adored. When correctly maintained a Pagoda offers a superb driving experience, the like of which isn't usually found in cars of the same era. From the light touch of the thin steering wheel to the distinctive note from the tail pipes, the Pagoda exudes a charm, a wonderful car to drive with the roof up or down.
Why Choose SLSHOP?
Is it our unrivalled experience with three generations of SL? Is it our attention to detail, our award winning quality? Is it our selection of hand picked, superb cars for sale? Is it the family feel, the friendly faces and consistency of our work? Most people say it's all of these things.
A classic car offers a world of opportunities – it is an invitation to explore the open road and share life-affirming experiences with like-minded individuals.
Where will your Mercedes-Benz take you?
Bulkhead Corrosion
Although the R107 is renowned for build quality, there is one chink in the armour – the bulkhead. Many cars that present well from the outside are hiding internal rust. Water from outside the car should drain out through specially designed channels, but over time, these become blocked forcing water inside the car. Once water has breached the blower motor cover in front of the windscreen, it slowly wreaks havoc from inside out. This delicate area did not have rust protection from the factory, and as the metal deteriorates it the water ingress can lead to faulty electrics, damp carpets and musty smells inside the cabin.
All our cars come with a 36 month bulkhead warranty.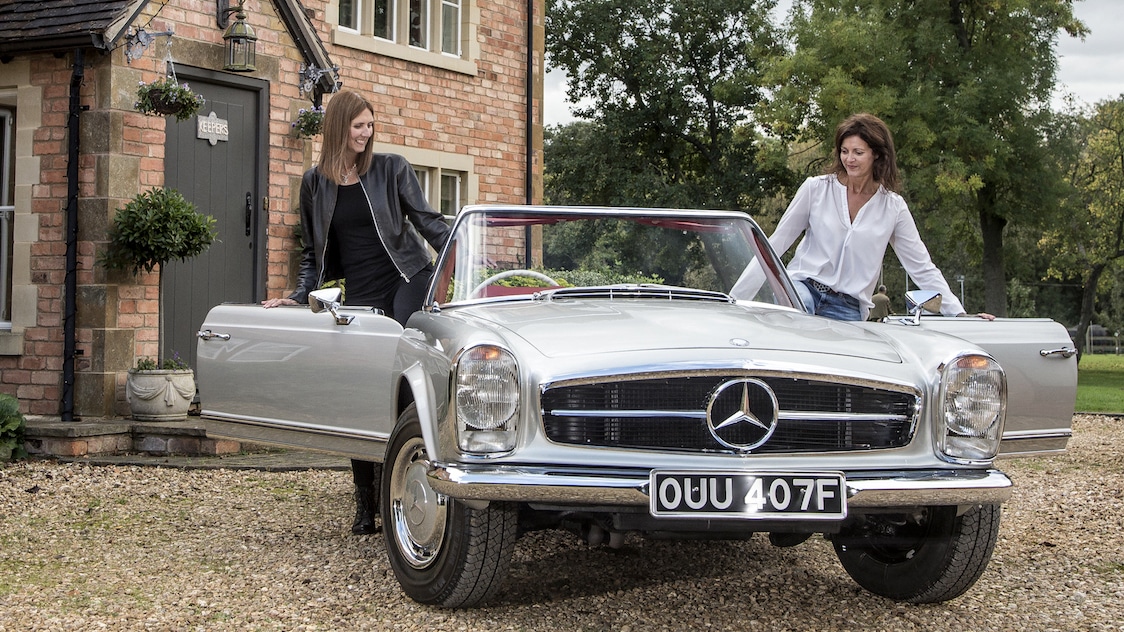 Next Steps: Experience
We believe in the capabilities of these classic cars, and want our customers to get out and use them. Welcome to Experience from The SLSHOP, aimed at helping you get more out of your classic Mercedes-Benz. We offer a number of trips, tours and events in the UK and abroad. See you there!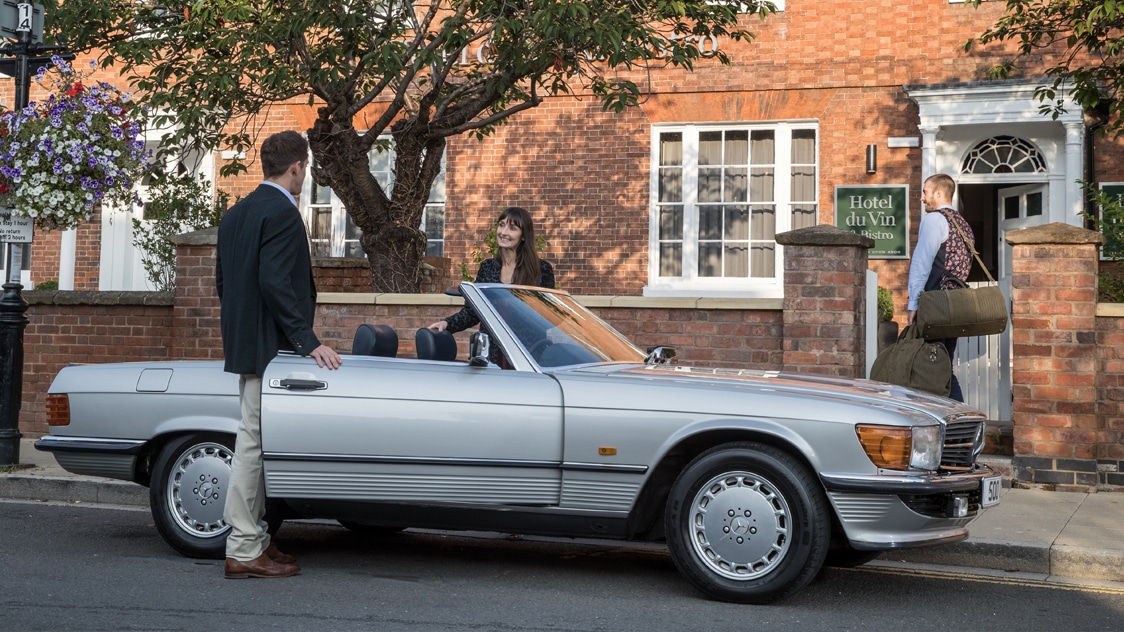 Next Steps: 24hr Test Drive
Tempted by an R107 SL but not sure if it's for you? Fancy trying a weekend at the wheel before you dive in? We offer a 24hr test drive through our hire business. Hire a classic Mercedes-Benz for a day or longer, and if you subsequently buy a car from our showroom, we will refund the entire hire fee. What are you waiting for?
Be the First to Know
Stay up to date with the latest from SLSHOP by subscribing to our newsletters. We update our readers with key announcements, new stories and of course… cars that are fresh into stock. Be the first to know and you might just sneak a car on your driveway before anyone else gets a chance.