1967 Mercedes-Benz 250SL Pagoda (W113) 5 Speed Manual #2190 *SOLD*
Stock Number:

2190

Make / Model:

Mercedes-Benz / 250SL Pagoda (W113) with Black Leather

Mileage:

96000

Paint Colour:

Silver

Interior Colour:

Black

Year:

1967
1967 Mercedes-Benz 250SL Pagoda (W113) 5 Speed Manual Gearbox
Silver with Black Leather Interior
Road Tax Exempt. ULEZ Exempt.*
A superb opportunity to acquire a fantastically presented 250SL with 5 speed manual gearbox.
This car has been owned by 5 careful owners, all of which is outlined in the impressive documentation that accompanies this car.
What sets this car apart from others is the comprehensive and entirely traceable ownership history. The documentation that accompanies this car paints a picture of a life spent with caring owners, each of which has enjoyed the car and maintained (or improved) it to the highest standards. A large file of invoices, receipts and documentation is present with the car detailing works undertaken dating back to the 1980s.
In 2013 this car was upgraded from the original four speed automatic gearbox to a 5 speed manual unit, improving the handling and drivability and turning this car into a very spirited and capable cruiser. At this time the audio equipment was also upgraded with a traditional Becker head unit installed along with DAB capability and new speakers, all of which is visibly indistinguishable from the overall look of the car.
This car looks every inch the way a Pagoda should both inside and out. It fires into life at the first turn of the key and is instantly eager to please. With that five-speed manual gearbox and impeccable looks, this is a car you simply won't want to get out of.
Ownership History:
Mr M purchased this car in March 1967. It was first registered on 30th March that year. Mr M adored this Pagoda, caring for it for an impressive 27 years. The history documentation of this car shows that Mr M was incredibly fond of his Pagoda – a significant amount of restorative work took place in 1988, at a point when the Pagoda wasn't appreciated or valued in the same way it is today – testament to just how much Mr M adored this car.
Three years later Mr M parted company with the car, passing the baton of ownership to a Mr L in 1991. Mr L would care for this car for a further 12 years, the two of them being the only keepers for the first 39 years of this car's life.
In September 2006 the third owner took custody, a Mr L, who kept it for three years before Mr E took ownership in 2009.
Five years later the baton was once again passed on, this time to Mr W who is the current registered keeper.
*(All vehicles built on or before 1979 are exempt from road tax, on a one year rolling basis, assuming no further changes to this in forthcoming budgets)
Why Choose SLSHOP?
Is it our unrivalled experience with three generations of SL? Is it our attention to detail, our award winning quality? Is it our selection of hand picked, superb cars for sale? Is it the family feel, the friendly faces and consistency of our work? Most people say it's all of these things.
A classic car offers a world of opportunities – it is an invitation to explore the open road and share life-affirming experiences with like-minded individuals.
Where will your Mercedes-Benz take you?
Bulkhead Corrosion
Although the R107 is renowned for build quality, there is one chink in the armour – the bulkhead. Many cars that present well from the outside are hiding internal rust. Water from outside the car should drain out through specially designed channels, but over time, these become blocked forcing water inside the car. Once water has breached the blower motor cover in front of the windscreen, it slowly wreaks havoc from inside out. This delicate area did not have rust protection from the factory, and as the metal deteriorates it the water ingress can lead to faulty electrics, damp carpets and musty smells inside the cabin.
All our cars come with a 36 month bulkhead warranty.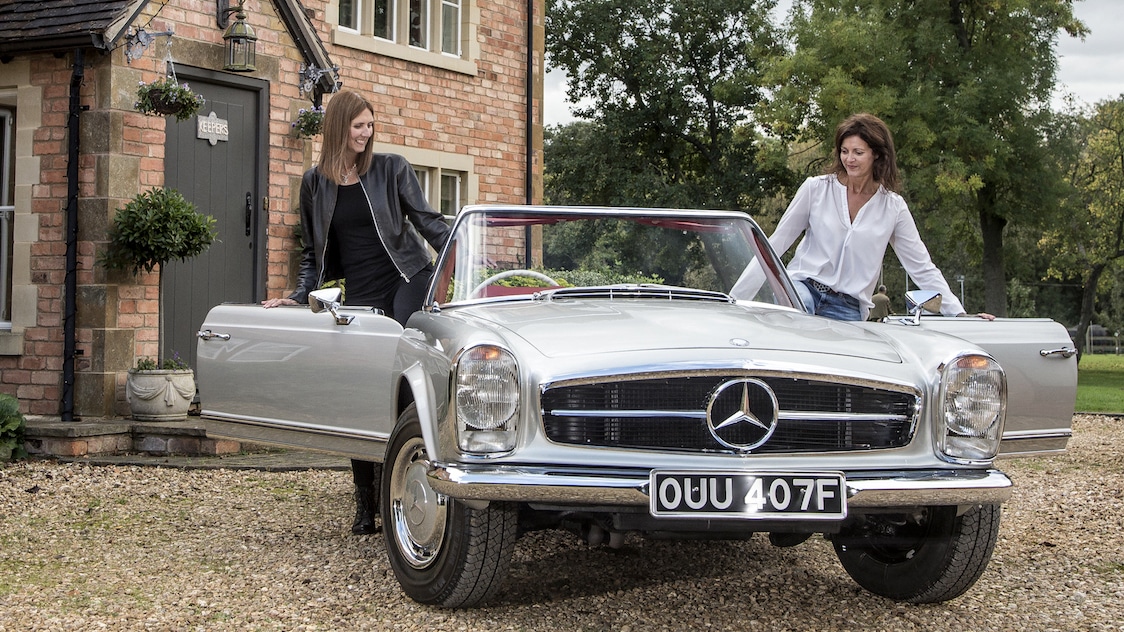 Next Steps: Experience
We believe in the capabilities of these classic cars, and want our customers to get out and use them. Welcome to Experience from The SLSHOP, aimed at helping you get more out of your classic Mercedes-Benz. We offer a number of trips, tours and events in the UK and abroad. See you there!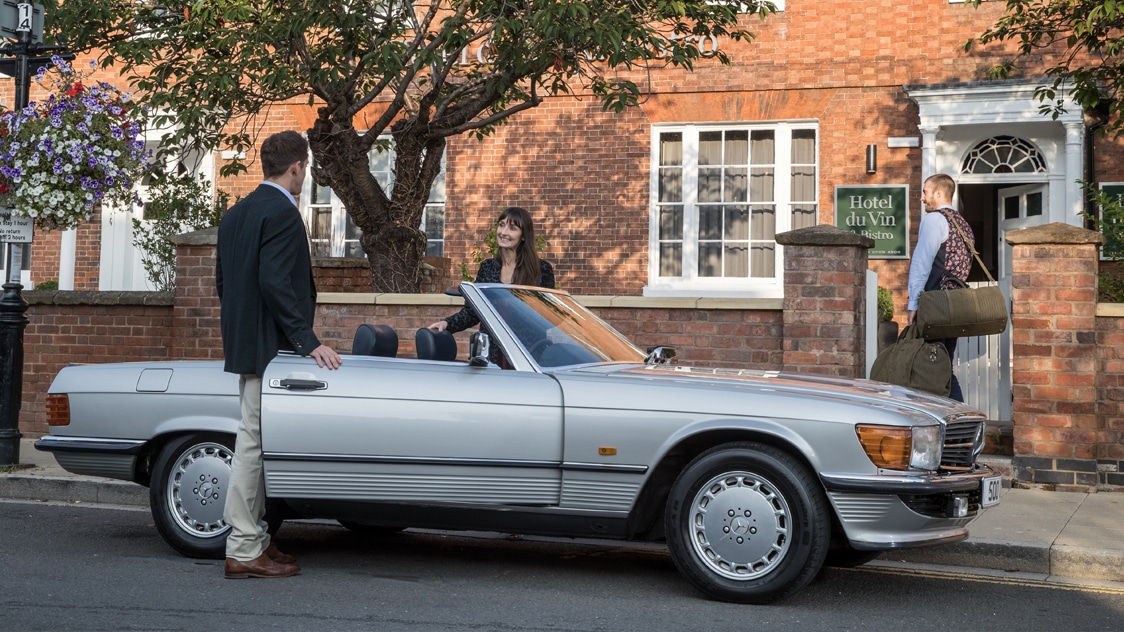 Next Steps: 24hr Test Drive
Tempted by an R107 SL but not sure if it's for you? Fancy trying a weekend at the wheel before you dive in? We offer a 24hr test drive through our hire business. Hire a classic Mercedes-Benz for a day or longer, and if you subsequently buy a car from our showroom, we will refund the entire hire fee. What are you waiting for?
STAY IN TUNE WITH SLSHOP MOMENTS
As part of SLSHOP's community of enthusiasts, you'll be the first to hear about events and tours, key product offers, exciting stories from owners around the world and of course… our latest additions to the showroom. So, be the first to know and you might just sneak a car on your driveway or take your car's condition to new heights with our exclusive replacement parts.