1971 Mercedes-Benz 280SL Pagoda Restoration
Blue with Cream Leather Interior
The challenge was clear enough for The SL Shop. Take one rusty, ill-treated example of a complex hand-made car and rebuild it to a standard that would make even the most experienced nit-picker purr with satisfaction.
"We put it up on a ramp and assessed it," says Bruce Greetham, co-director and restoration manager at The SL Shop. "But at that point no dismantling took place. We thought we'd got a typical unloved car and warned the owner it could get a whole lot worse when we stripped it down, but he knew what he wanted. He told us to build the best car that we possibly could – something that would satisfy his eye for detail."
SVR (as it became known internally) delivered some nasty shocks. "There was 10mm of filler on the bonnet," says Greetham. "It was some kind of ham-fisted repair after accident damage. Once we'd stripped the car for soda blasting we found a lot more than needed replacing. SVR was in very poor condition."
It wasn't just the decayed steel that led to this description. Restoring the fabric of the car made little sense without ensuring it was returned to the correct specification at the same time.
"We found various 230SL components on it," continues Greetham. "I had to research everything to make sure it was right, and it's a minefield – I put this fear into the team before we started!"
As time went on, what began as a free-reign attempt to build one man's dream 280 SL was migrating in the direction of a 'data card restoration', as Greetham calls the process of returning a car to precisely the specification shown on the factory build sheet.
"For purity and value, stick to original spec," says Greetham. "You can get close to that and there's still room for some personal choice."
The choice of the paint shade has a bearing on the interior trim if you're making a concerted effort to stick with either the combination original to the car or, in this case, a combination authentic to the model as offered by dealers in period.
The owner's decision to go with the car's original 396 Medium Blue paint came after a morning comparing swatches and colour combinations. He and his wife opted for Mercedes cream leather (209) with a blue soft-top (744) and blue twin-loop carpet (5003). A white steering wheel completed the look.
By the time you read this, the owner will have taken delivery of his perfect SL just in time for a summer trip to the South of France. After commissioning a show-quality restoration, it's good to see that he intends to use the SL for what it's best at.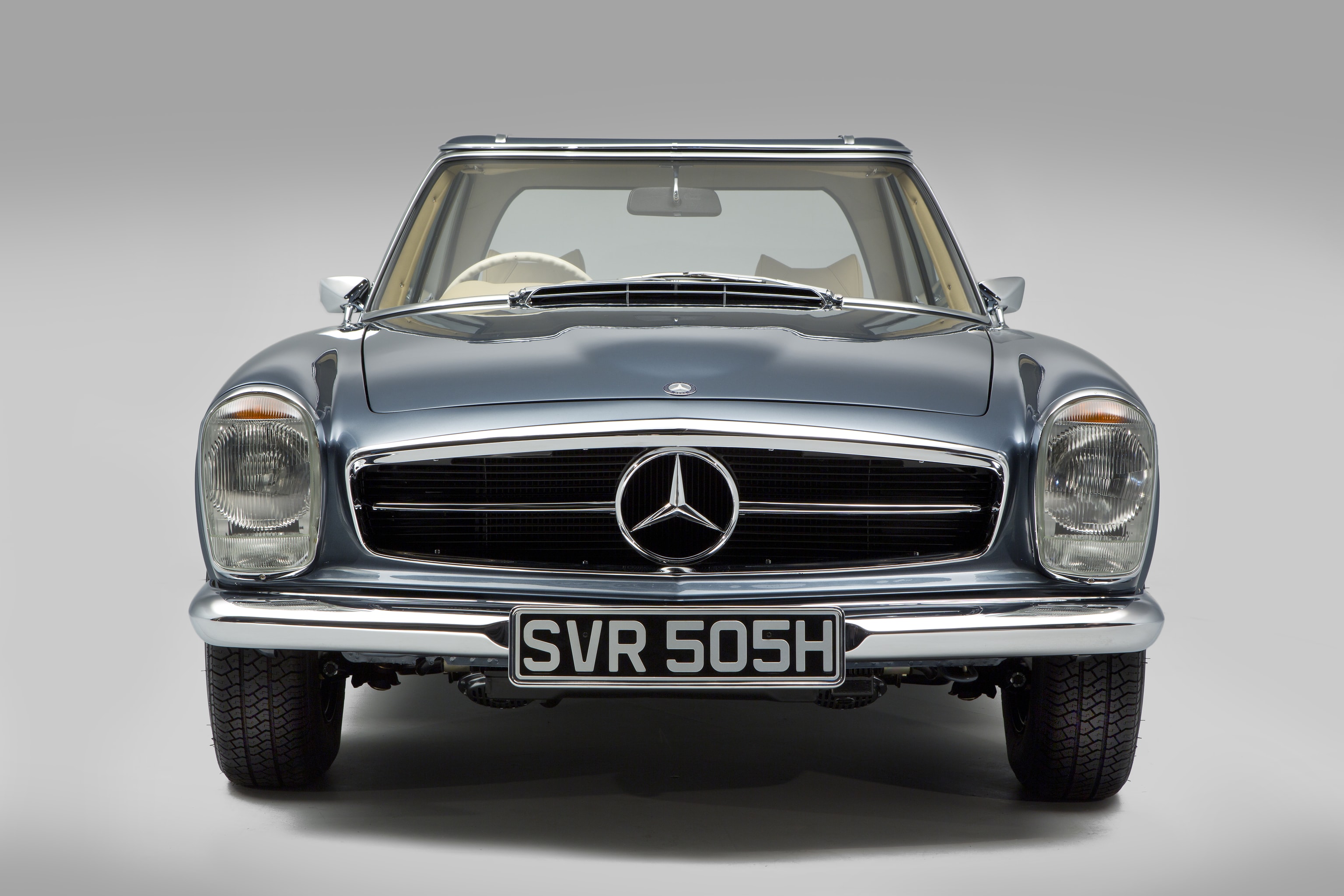 Owners Story
"Build the best car that you possibly can" said the owner. And so we did. Taking his beloved right hand drive 280SL Automatic, we stripped the car down everything a classic car workshop dreads – rust, filler, rot, accident damage, poor repairs, more rust, more filler… After nigh on 50 years of use, this Pagoda was in a very sorry state indeed. It wasn't just a case of tearing out the old and replacing with the new, this 280SL had a mix of 230SL parts fitted, yet more evidence of bad maintenance in the past. The ability to turn a nightmare project into a magazine featured beauty should not be underestimated.
Car Specs
Launched in 1968 and built until 1971, the 280SL was the last and thus range topping Pagoda, its straight-six engine mustering 168bhp and linked to a fourspeed automatic in our example.
This car is one of the last Pagoda's made, and being a 280SL automatic makes it one of the most desirable of all Pagodas.
Model Year: 1971
Engine Size: 2.8L Straight 6
Top Speed: 124 MPH
Brake Horse Power: 165
Torque: 177 fbt
Interior Colour: Cream Leather with Blue Carpet
Exterior Colour: Blue
Gear Box: 4 Speed Auto
The restoration of D44BPJ was the most comprehensive we had ever performed until that point. Not only was this Bruce's personal car, but this was to be our show car, our flagship, our storefront that we would lay out to at prestigious classic car shows. It had to be good, no, better than good, it had to be exceptional, it had to be… perfect.
D44BPJ did more for The SL Shop than fly a flag. It proved to the world, to our customers, to our staff, to our critics, that we had the knowledge, the resources and the team to undertake world-leading restorations, to build the very best cars that money can buy.
Bruce's 500SL was just the beginning. Since this build, our workshops have constantly been busy with commissioned work of a similar quality. Our customers know that we can produce the results, they know that when the brief is to 'build the very best car that you possibly can'… We will.
When it comes to a restoration of this calibre, only the best is good enough, because only perfection will do.
A desirable and appreciating classic such as the W113 SL Pagoda has to be kept at its best in order to protect your investment. A task easier said than done if you don't have access to a reliable source of replacement parts.  Luckily SL Shop boasts an unrivalled range of both mechanical and cosmetic components, allowing you to keep your German star shining.  Here is a selection of our most popular items:
Sun visors
Tired or cracked sun visors detract from the experience of driving your classic Pagoda. SL Shop proudly offers a comprehensive range of sun visors for both pre and post 1967 W113 models, in Left and Right hand drive variants.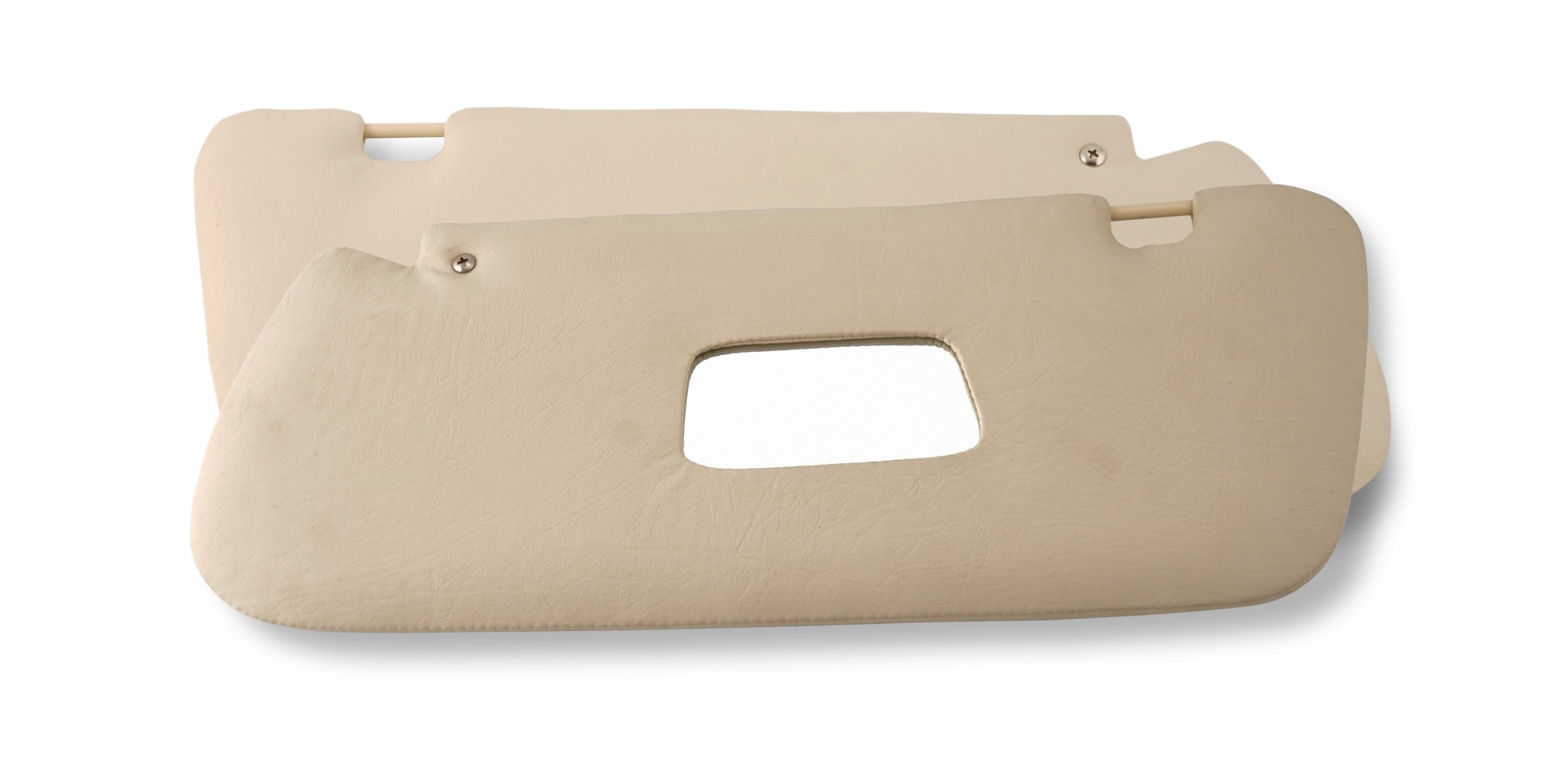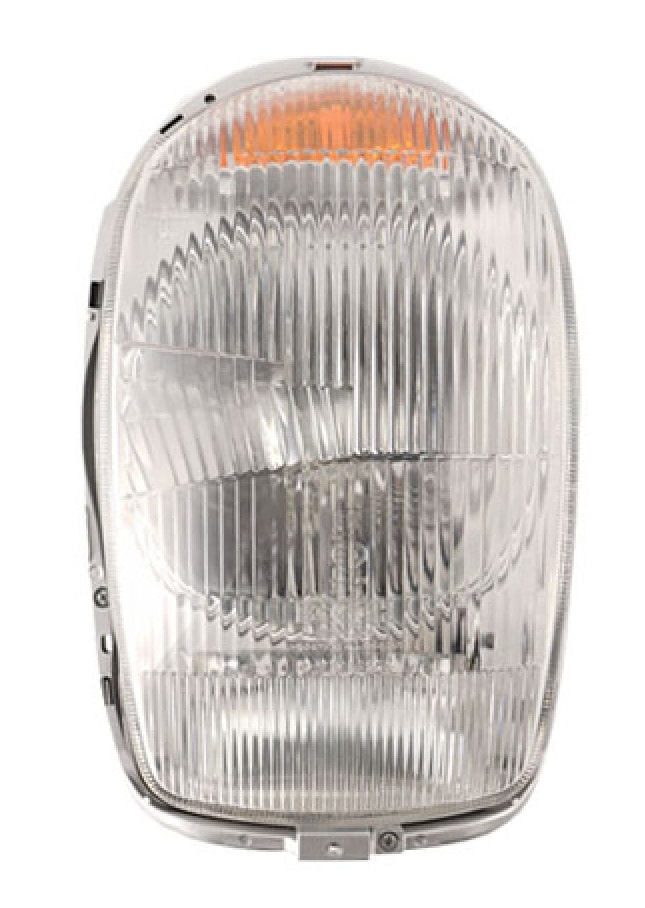 Gauge
It's not just all about the glitz and glamour, your SL Pagoda also needs to walk the walk.  Keep a watchful eye over proceedings with our catalogue of replacement instruments and gauges or refurbishment options.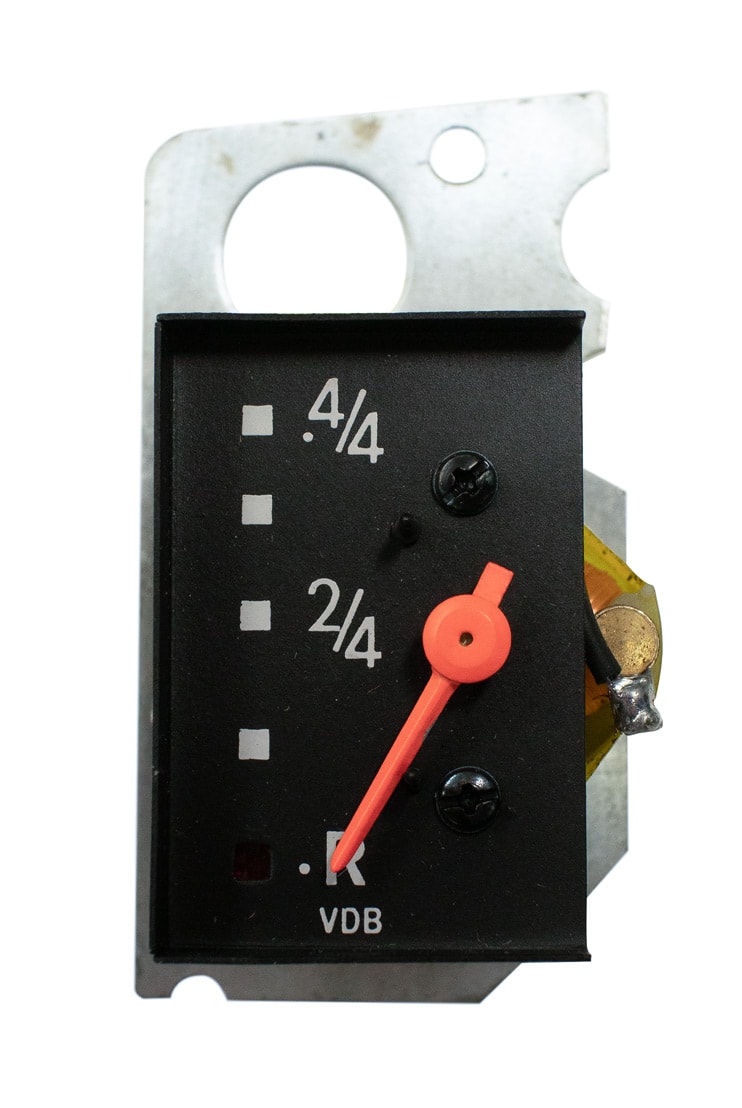 Headlamp
Be it through damage or decay, it's little surprise that W113 SL Headlamp units are widely sought after and in short supply.  Our European spec replacement lamps are available for all traffic styles and boast the more desirable glass lenses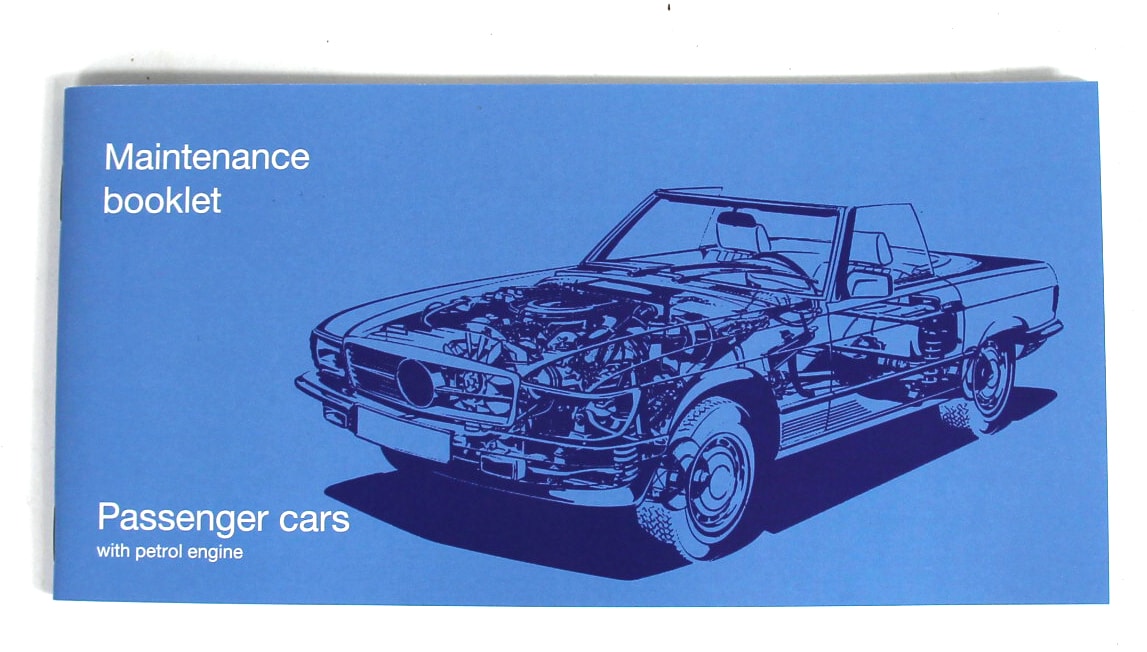 Maintenance booklet
As cars get older it's likely that the service book will become full, or get misplaced. SL Shop's replacement boasts all the same content as your factory original, allowing you to keep your service history in check.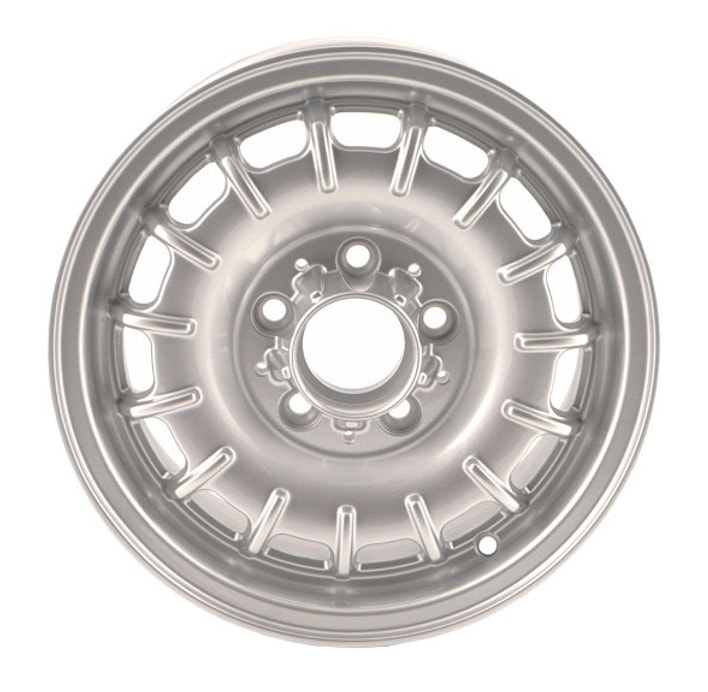 Alloy Wheel
Even the best looking Pagodas can be let down by tired or kerb damage wheels. These modern reproductions have been manufactured to exacting standards, and are sure to finish off the look you're striving for.
Wind deflectors
The sturdy yet light weight metal frame upholstered with a fine mesh webbing provides perfect protection from wind, whilst retaining adequate visibility in your rear view mirror. It can be folded flat in place or fits neatly in the boot to regain use of the rear jump seat.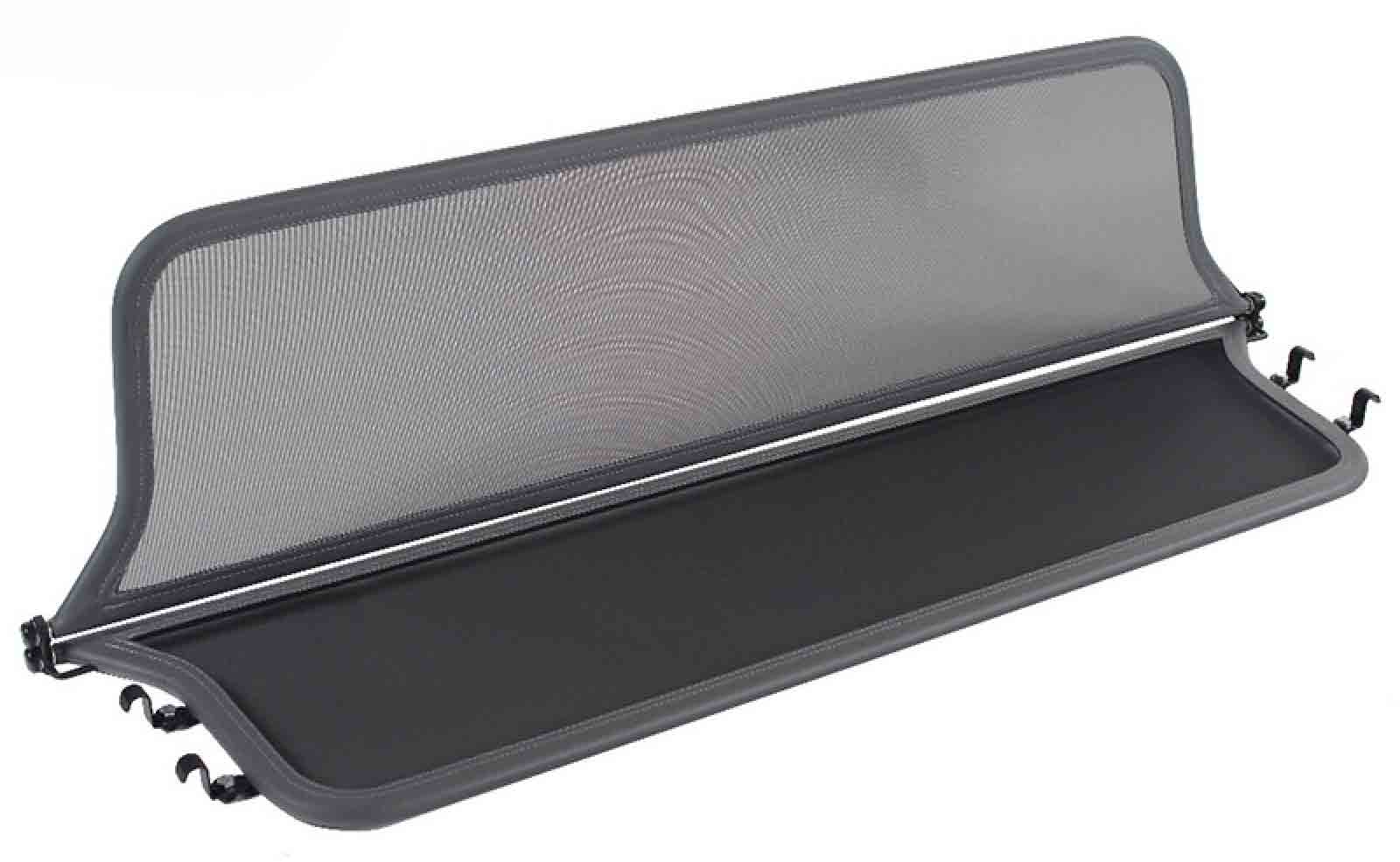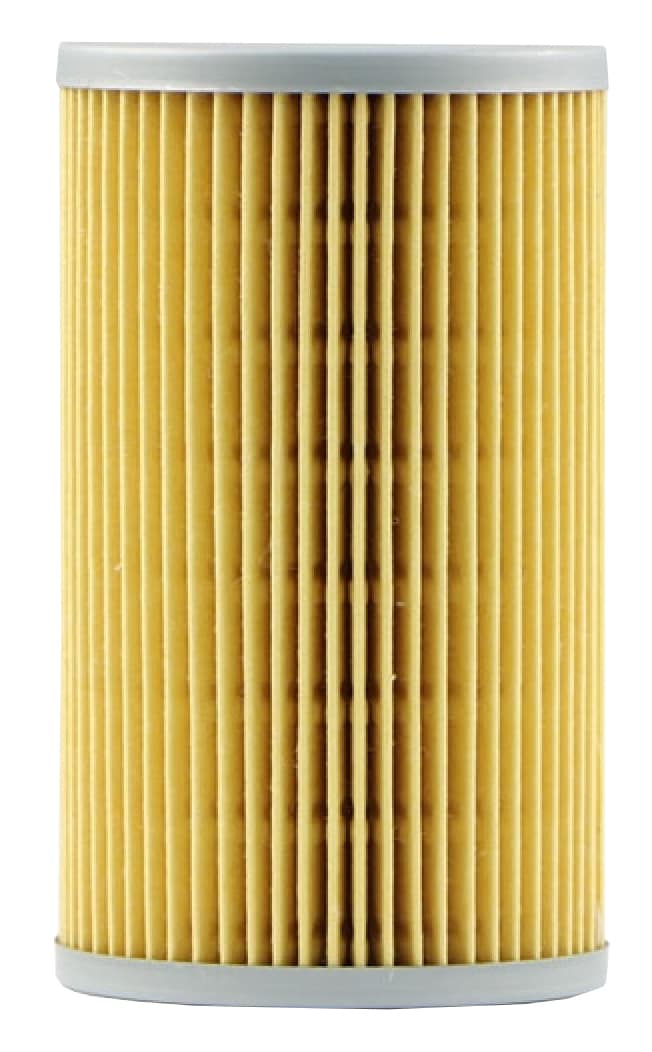 SL Shop Branded Filters
It's easy to overlook quality when it comes to basic service items such as air and oil filters, not at SL Shop. Our exclusive range of own-brand filters are designed to exceed the specification of their German counterparts.

Bumper chromes
Curvaceous, shiny and beautiful…  Ageing, vulnerable and often polished to death!  As time ticks, it's commonplace for Pagoda bumpers to fade or incur damage. Help is at hand with SL Shop's range of W113 replacement bumper chromes.
Workshop Life
Keep your Classic Mercedes – Benz running like the day it left the factory.
Sign up here for our "workshop life" updates as well as hints and tips.

SLSHOP Additional Services
We offer a range of additional services: Car Storage, Hardtop Storage, Rust Protection, Detailing, MOT and Transport.
Increase the value it brings you
For every SL owner we have met, the key aspect in ownership and running these amazing motorcars is ensuring that this prized possession remains a joy to use whenever, wherever and however; protecting and increasing its value over time.
As Europe's largest specialist in classic SL's we have drawn upon our experience with our customers, with hundreds of cars and thousands of hours behind the wheel and under the ramp to develop CARE; a way of engaging a community of owners and protecting the value of their investments as well as enhancing their cars condition, reliability and desirability.