MEET EVENT
2022 SLSHOP OPEN DAYS
19th March (Saturday) 
18th June (Saturday) 
22nd October (Saturday) 
Building on the success of our #SLSHOP50 event, the 2022 Open Days will be even more engaging and on a larger scale, with a different SLSHOP open day for different SL owners. Based at our Stratford Upon Avon HQ, it is a chance to see the inner workings of SLSHOP in a relaxed and informal way. There will be a full schedule of activities, talks and demonstrations throughout the day, all of which we'll announce nearer the time. Local businesses will be on hand to provide coffee and refreshments, and of course our Car Of The Day and Tourer awards will return for another year. A great chance to meet the team, talk shop and see the showroom over a cup of tea and maybe even a slice of cake. A delightful day open to all. Want to read more?
SLSHOP. FOR ALL CLASSIC MERCEDES-BENZ OWNERS.
Each SLSHOP Open Day is devoted to all classic Mercedes-Benz owners. Of course, SL owners of old and new variety will get priority parking on the day.
TESTIMONIALS FROM THE TRIBE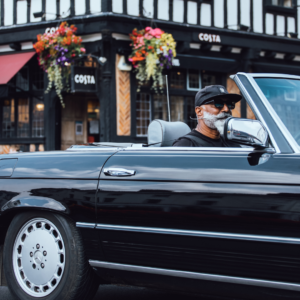 "Just wanted to thank the entire SLSHOP team for putting on a wonderful 50th anniversary event at your premises & at Brooklands. You guys worked your 'socks off'…Stuttgart would have been proud. The UK effort was fabulous."
Nev Sahota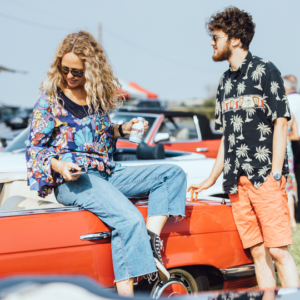 "Thank you all for a really incredible day. I was amazed to be the only woman driving! My R107 was my father's from new. Picked it up from the Stuttgart factory 1971. My son restored it with my husband and I during lockdown. It was hard work!  My parents were married in that car. I was married in that car. It is truly special."
Wiz Kelly
Open Day
On November 16th our SLSHOP Open Day took place, the first public open day since the SLSHOP moved to new premises. After a terrible five week run of weather, it was clear that the weather gods have a soft spot for the SL. Our day started under glorious skies, with uncharacteristic winter sunshine and warmth.
Don't Miss Out
Got the urge to join the fun with your classic SL? Want to come racing?
Join the community and be the first to hear about our exciting schedule of events and offers.
[mc4wp_form id="1053"]