The Mercedes-Benz brand has an appeal, an allure that can often be hard to put into words. We understand the company, the cars, the cultural significance and the marketing, but what about the personal side?
Everyone has a different entry route to the Mercedes-Benz brand, a different influence. Perhaps it was a particular car or person that introduced you to a world of Mercedes, or perhaps it was always in the family?
We are asking our readers to share their Mercedes-Benz stories.
So where did your Mercedes-Benz story start?
Francis San Gabriel, Phillipines
"My family has been in the Philippine automotive industry since the 1930's and growing up I have seen an assortment of cars in our garage from Jaguars to Lincoln Continentals but the one that appealed to me the most were the Mercedes Benzes.
I'm not sure if the affinity with the brand has something to do with my birth date which coincidentally falls on the same day that Karl Benz submitted the patent for his gas-powered vehicle 83 years to the date. The date, January 29, is known as the birth of the automobile…. I would like to think so.
Luckily my grandparents and my parents also loved the brand so it gave me the opportunity to experience and ride them first hand. I loved the brand so much that even during our travels, I will make sure that if we were to rent a car, we would rent a Mercedes. I follow the brand so much that my father and I even went out of our way to travel to Stuttgart to visit the Sindelfingen factory and the Classic Center two years before he passed away.
All in all, I have had the opportunity to enjoy a total of 16 Mercedes Benz models so far. Below are some (not all) pictures during different parts of my life.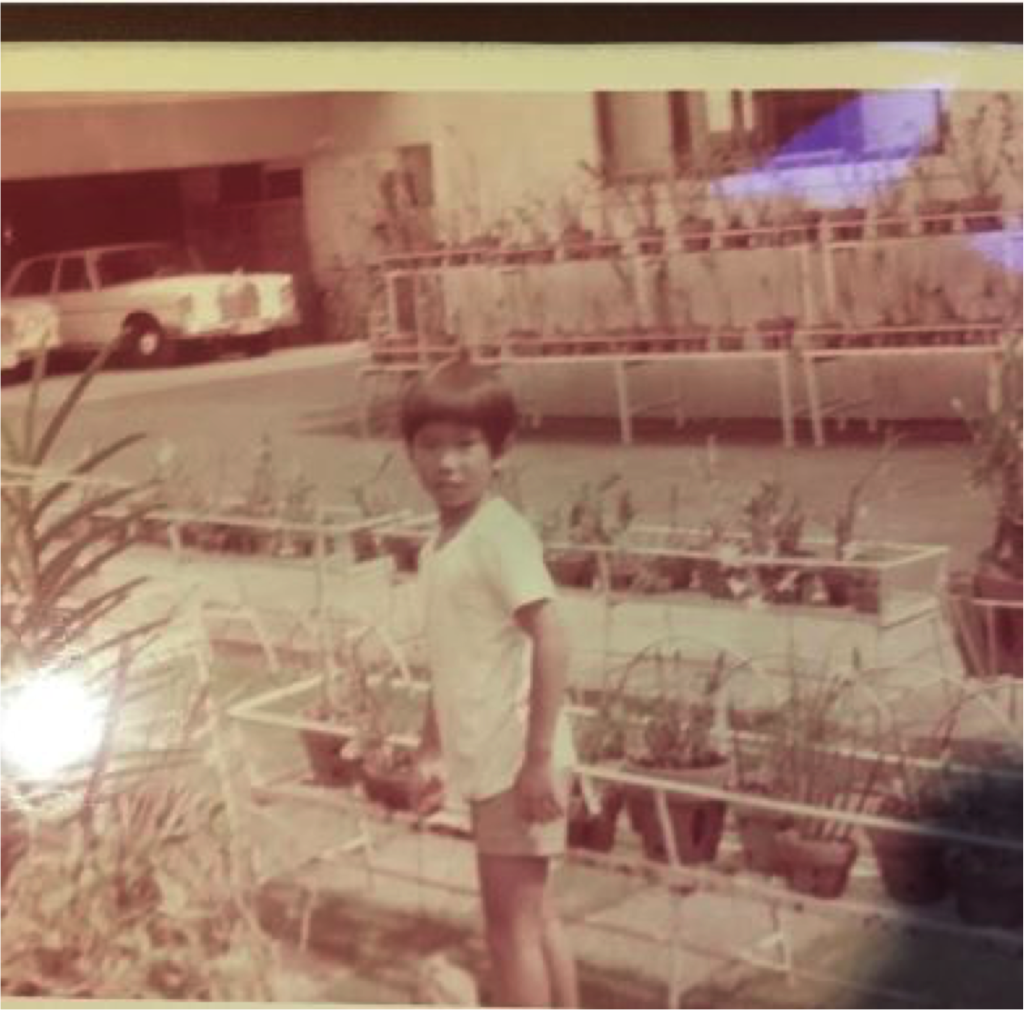 The 280se w108 was my grandfather's car that used to shuttle me and my siblings to and from school in the mid 70's. While I was in High School during the mid-80's, the first car I ever drove was my grandmother's 280s w116.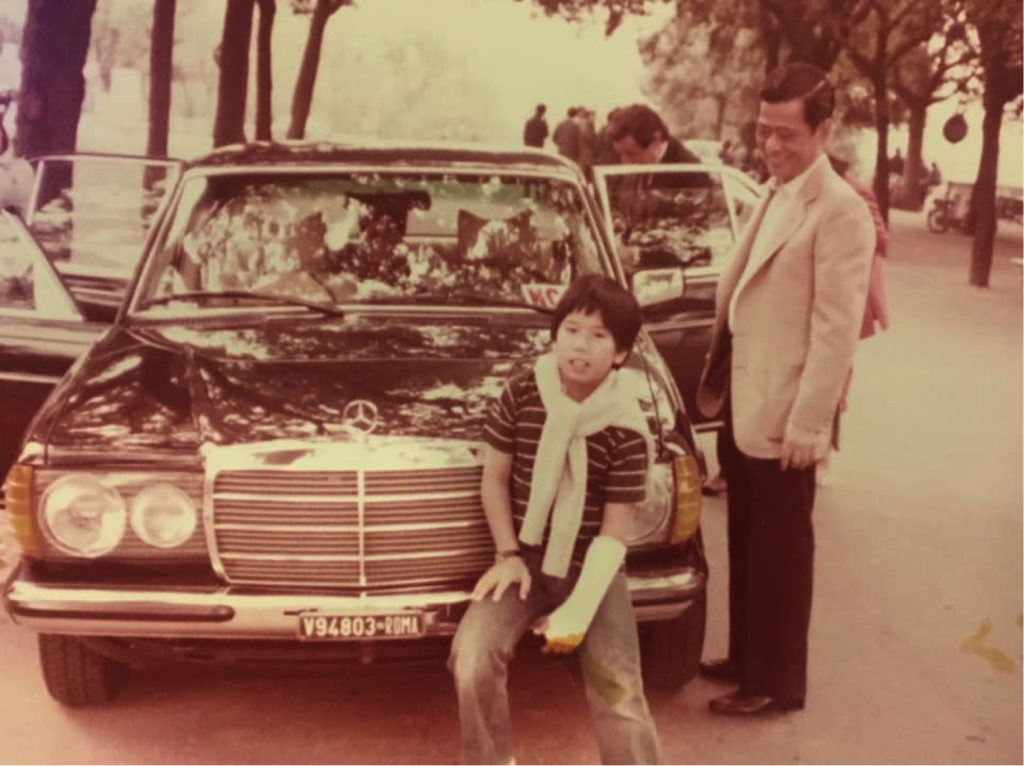 During the late 80's to the early 90's, I was lucky to inherit my father's 280 w114 as my college car. This was my first experience with the M110 engine which I truly enjoy to this day with my w123 280te and the r107 280sl.
The W114 College Car

The W123 280TE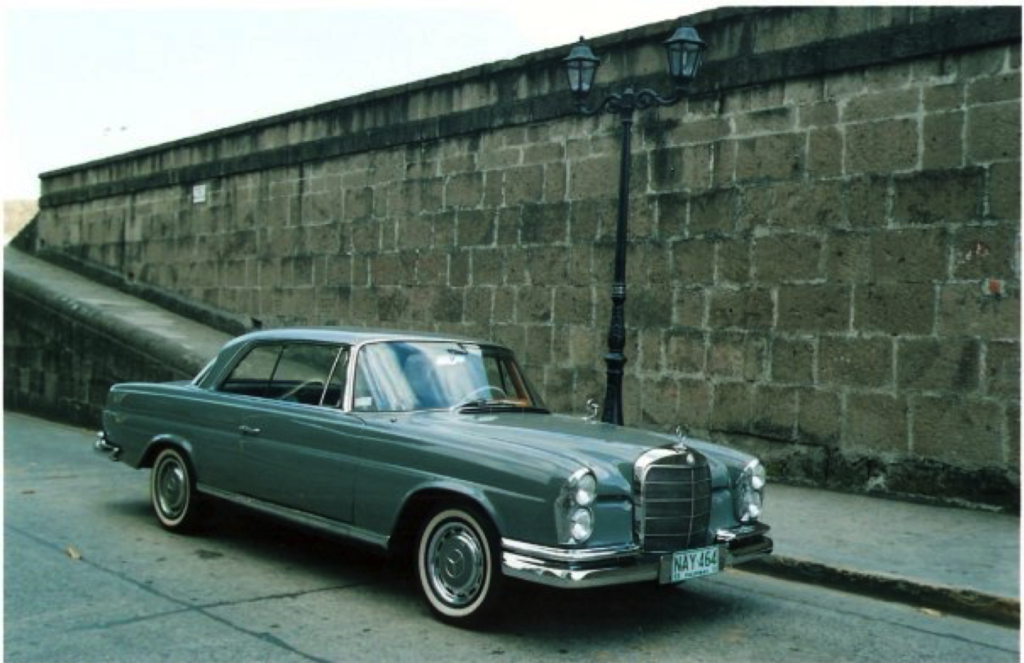 I restored a family heirloom 220se w111 before my wedding in 2002. This particular US version has an interesting story with the family as it was bought by an Uncle off a showroom in New York while he was a student and brought it home to the Philippines after graduation in 1961. It has been with the family since new and my father and I bought it from my uncle and spent time to restore it. After he passed away, I sold the car and to this day has been one of my biggest regret.
I have been driving old Mercedes cars for most of my adult life (w202, w126, several w123, w124) and I hope to continue to do so in the years to come as I find satisfaction in picking up used cars and bringing them back to its previous glory.
Recently my wife and I were able to get hold of a r107 for our 50th year.
While this is not the most desirable SL in Mercedes history, I feel lucky to have aquired one as this particular model are the ones I admired in awe growing up in the 1980s.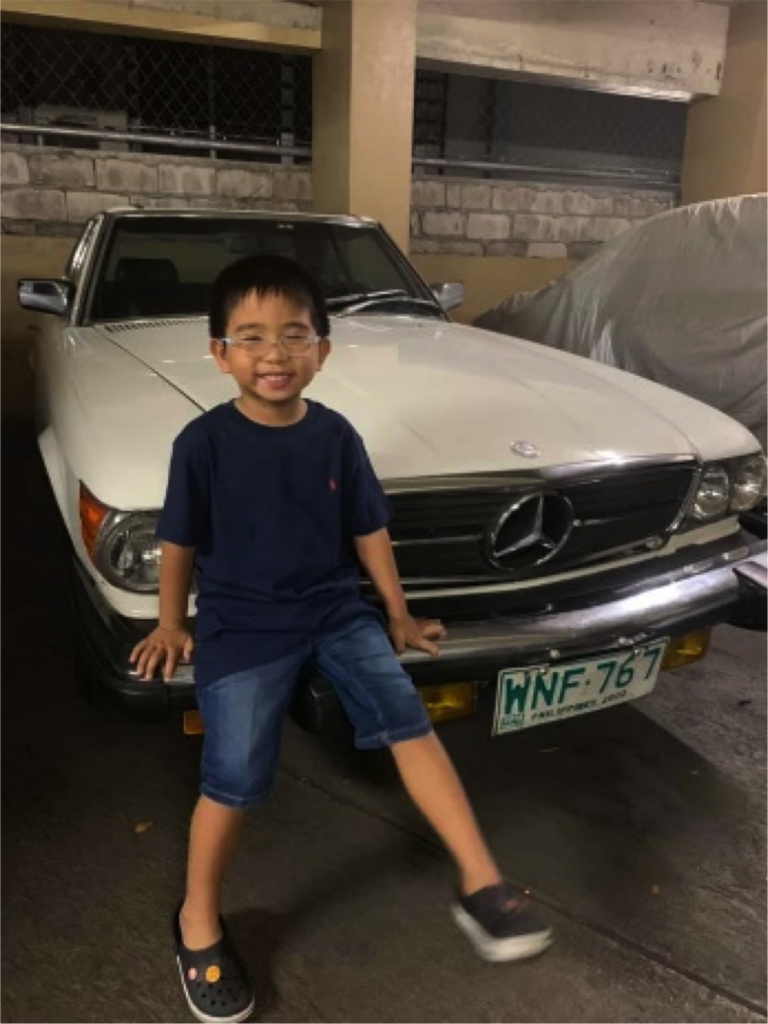 Thanks to the SL shop I was able to acquire parts that will hopefully lead me to a full restoration of this young classic. Here it is with one of my sons who I hope one day will pick up the same passion that I have for the brand."
Huge thanks go to Francis for taking the time to share his story. We are delighted to have you as a customer.
To share your Mercedes-Benz story, send words and photos to [email protected]
Increase the value it brings you
For every SL owner we have met, the key aspect in ownership and running these amazing motorcars is ensuring that this prized possession remains a joy to use whenever, wherever and however; protecting and increasing its value over time.
As the World's largest specialist in classic SL's we have drawn upon our experience with our customers, with hundreds of cars and thousands of hours behind the wheel and under the ramp to develop CARE; a way of engaging a community of owners and protecting the value of their investments as well as enhancing their cars condition, reliability and desirability.
Be the First to Know
We don't mind whether you are in the market for one of our awesome cars or just interested in seeing whats new and whats going on in the market. Pop your details in here to receive updates on all thats "hot" in the showroom.