With the year's Mille Miglia rescheduled, Kyle Fortune remembers taking part in the 2019 event… in a very special car
Words by Kyle Fortune
Jardin Antonia Labastida, Oaxaca, Mexico, March 2010, was where I met John Cooper Fitch. Mercedes-Benz was deep in its launch cycle of the AMG SLS and we were driving a part of the Carrera Panamericana in celebration of Mercedes-Benz's new 'gullwing' sports car. Fitch had driven the South American race in 1952, it being his first drive for Daimler Benz in a 300 SL.
He was 93 years old in 2010, but when I suggested I give him the keys to the SLS he was sitting on the wide sill of, his eyes sparkled with a determined youthfulness that was in contrast to the reality of his frail body. He smiled, laughed and said: "love to, if only I could."
Fitch's racing for Mercedes-Benz didn't end in Mexico, indeed, were it not for Fitch Mercedes-Benz's most prominent sports car victory might never have happened. In 1955 Fitch was due to drive the Mille Miglia in Italy with Denis Jenkinson. They had prepared a route book driving the entire distance prior to the event, taking copious notes, in a bid to negate the home advantage that the Italian drivers had. Just before the event Jenks was asked to partner with Stirling Moss, Fitch sportingly saying that the pairing should use the pace note system to try and beat the Italians in their Ferraris and Maseratis.
Moss did exactly that, creating one of Mercedes-Benz's most celebrated wins, averaging nearly 100mph over the entire 1,000 miles in a 300 SLR racecar. The time of 10 hours 7 minutes and 48 seconds remains one of motorsport's most famous records. Fitch's contribution to that record-breaking win is often overlooked, so too is his overall fifth position, and first in class, in the same race. That he trailed Moss, in a standard 300 SL – not Moss's outright SLR racer – with Kurt Gesell alongside as co-driver using a less sophisticated set of notes, by just 1 hour and 22 minutes, is little short of extraordinary.
I'm in his car today. Not the exact 300 SL Fitch drove, but a replica, perfect right down to the white 417 numbering on the bonnet, doors and rear of the dark grey bodywork. There's 1,000 miles ahead of me, and I'm lining up in Brescia, Italy, to undertake the modern Mille Miglia. A reliability trial, that's not a race. Tell that to those taking part though, and the Polizia motorcycles that run alongside the 500 or so classic cars to facilitate progress.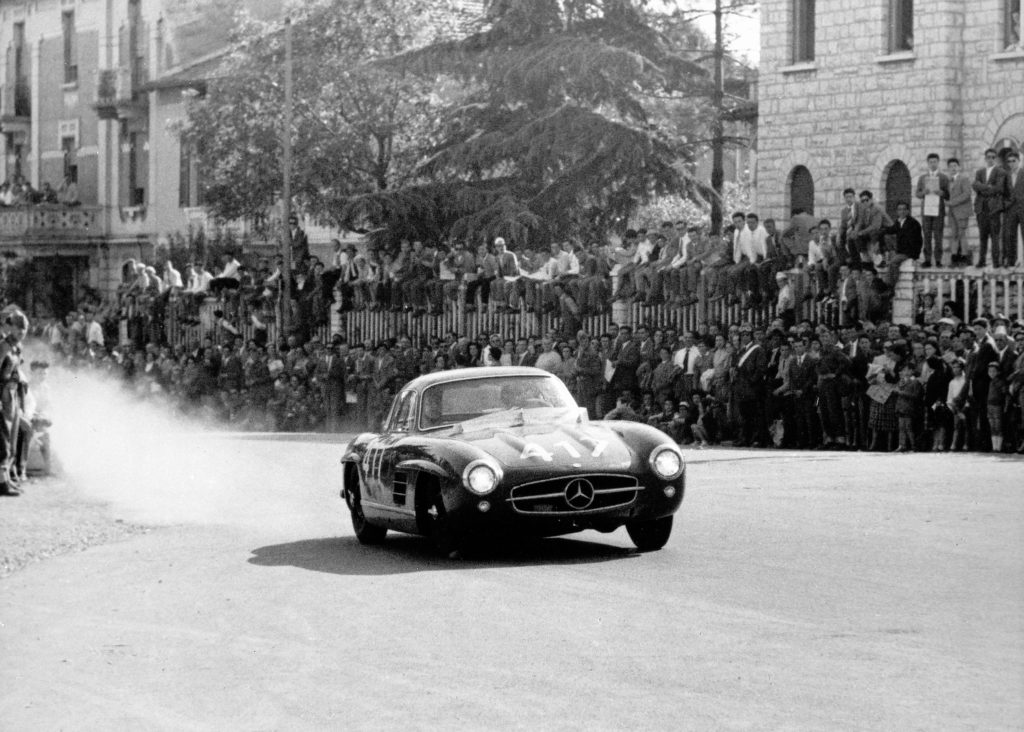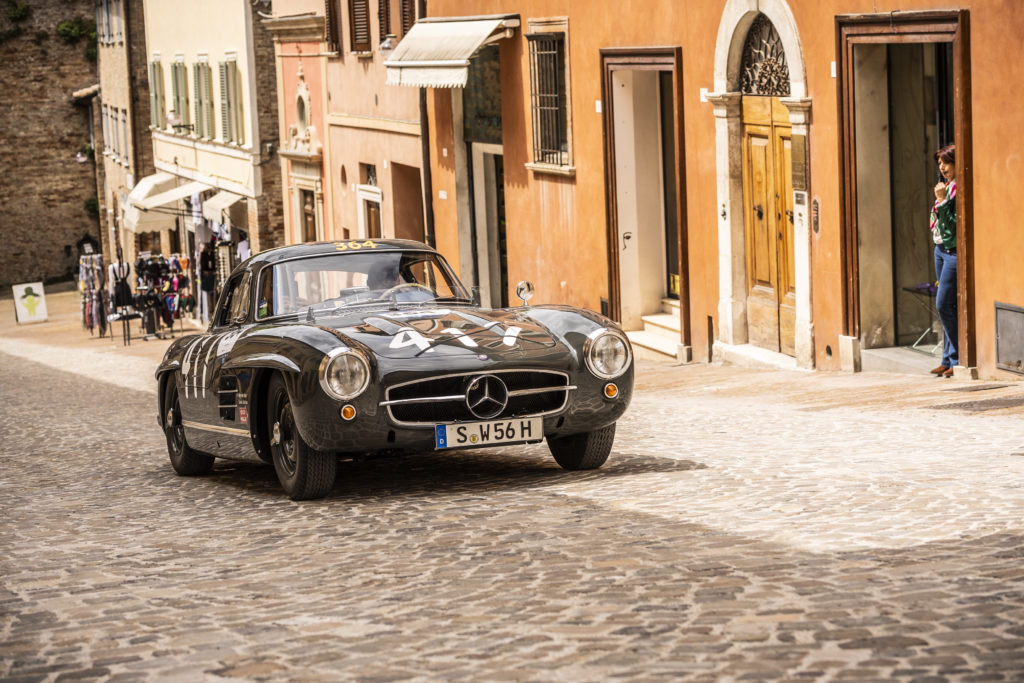 Even with police bikes closing junctions and creating lanes where there are none, I've no hope of matching Fitch's pace, the route deliberately slowed with regularity sections as well as the density of modern traffic. Indeed, the magnitude of his achievement difficult to truly comprehend, even if he benefitted from one of the finest cars to do it in.
The 300 SL he had at his disposal must have felt like it had come from another planet in comparison to its contemporaries. The gullwing doors, a necessity for its structure, the beautifully styled bodywork and the power of its fuel-injected 3.0-litre straight-six were easily the measure of the largely Italian competition. Fitch's preparation, as well as his driving talent also instrumental in his stunning class win. There's around 215hp from the 300SL's straight-six, it matched to a four-speed manual transmission that's uncommonly slick in its shift for a car of the SL's vintage.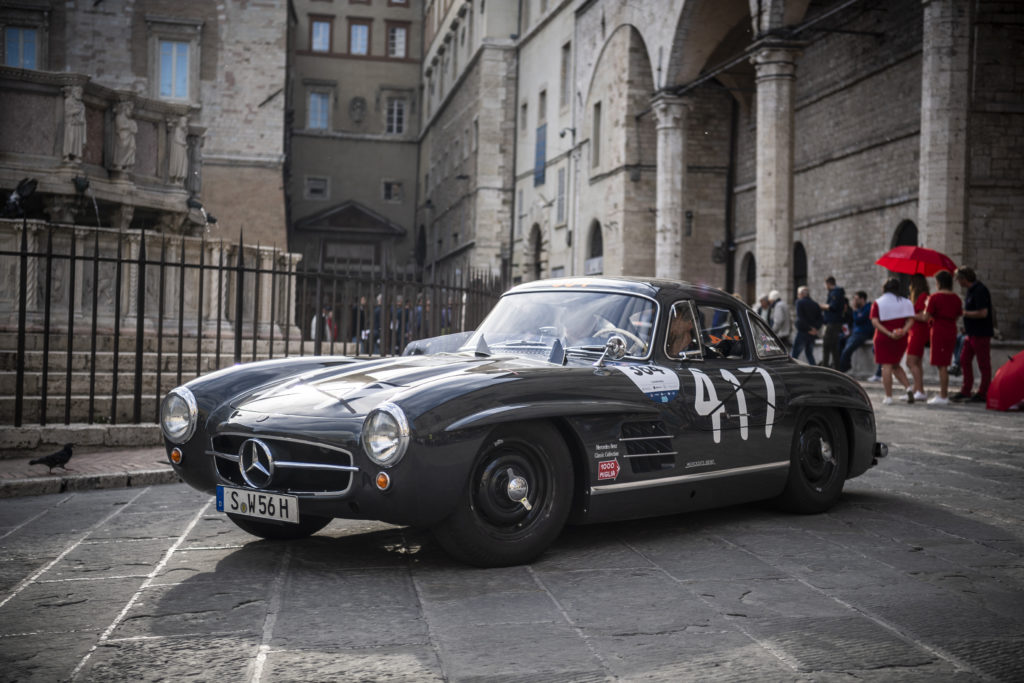 The precision of the four-speed's shift is matched by the simple beauty of its design. A small Bakelite knob, tops a slender chrome stick which is situated in the simplest, small rubber housing. The rest of the interior strikes this elegant balance of purity and functionality, backed with a feeling of engineering solidity that distinguishes the finest quality that was very much a Mercedes-Benz hallmark in this era. The dials ahead of me are equally simple, the rev-counter's redline starting at 6,000rpm, the speedometer's readout running all the way around to 270km/h (167mph).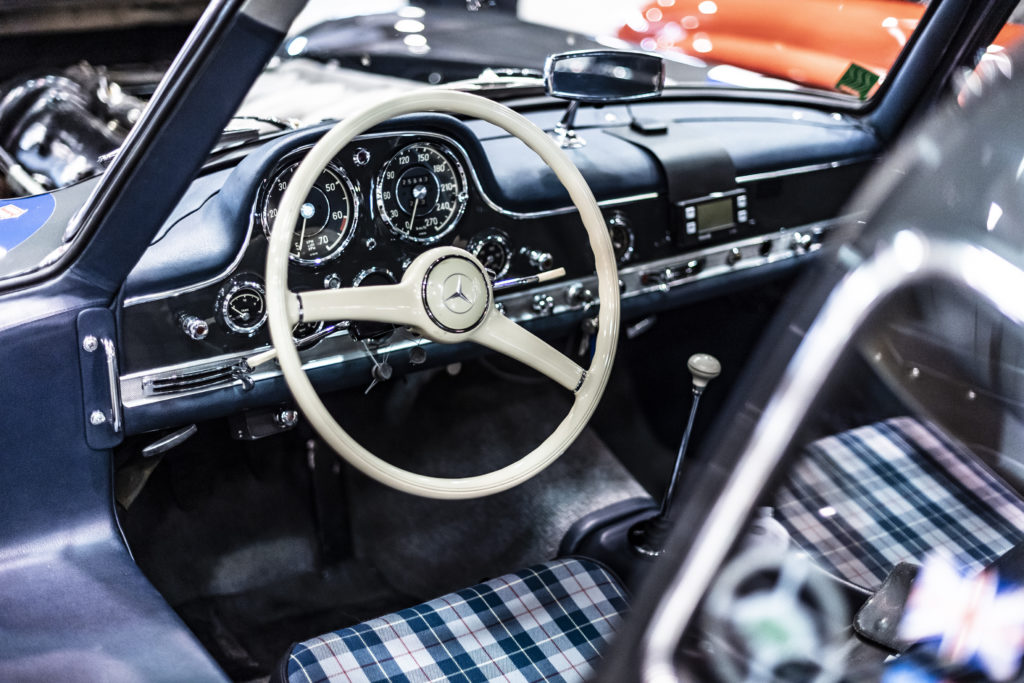 Moss and Fitch might regularly have been up chasing those heady numbers, but an indicated 200km/h (124mph) is about as much as I dare today, that on the expansive, relatively safe tarmac of an Italian Autostrade. Even at that speed the 300 SL feels like there's plenty more to come, though self-preservation comes into play in a 1955 car that does without many things, including, most significantly, seatbelts.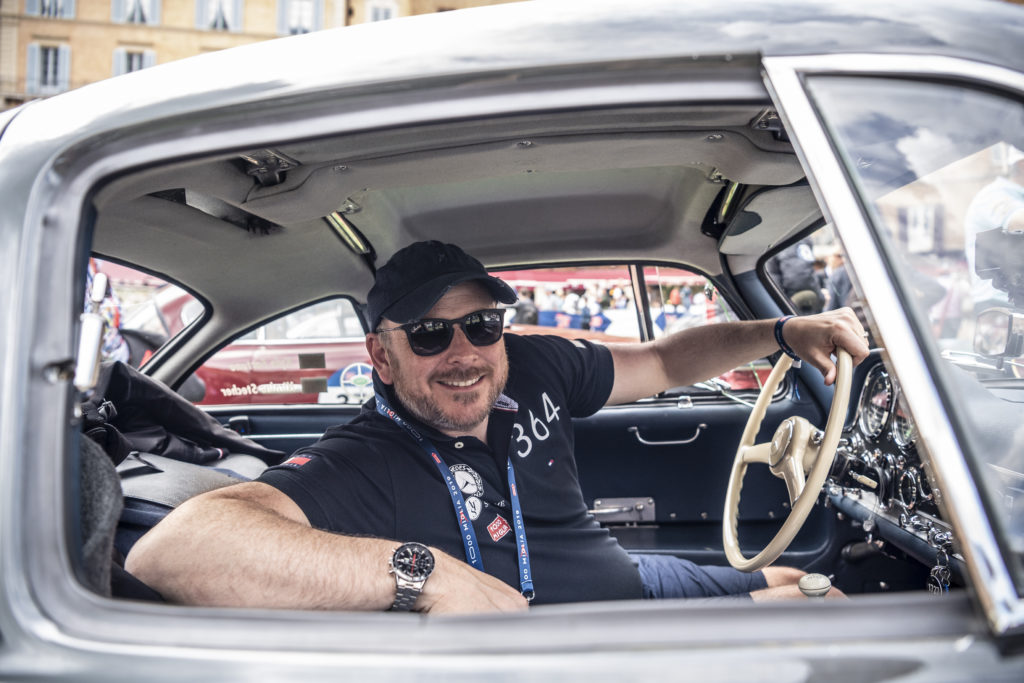 Over four days driving, not once do I get in and not reach to find a belt before remembering there are none, that alone tempering some enthusiasm for the drive, a stark reminder of a period of time where safety was barely a consideration. It's almost helpful that the 300 SL's brakes aren't much use, with drums all round you need to be pushing very hard to get any sort of decent stopping power. That counters the lack of seatbelts, the brakes lack of initial retardation allowing you plenty of time to brace yourself against what little slowing force they offer.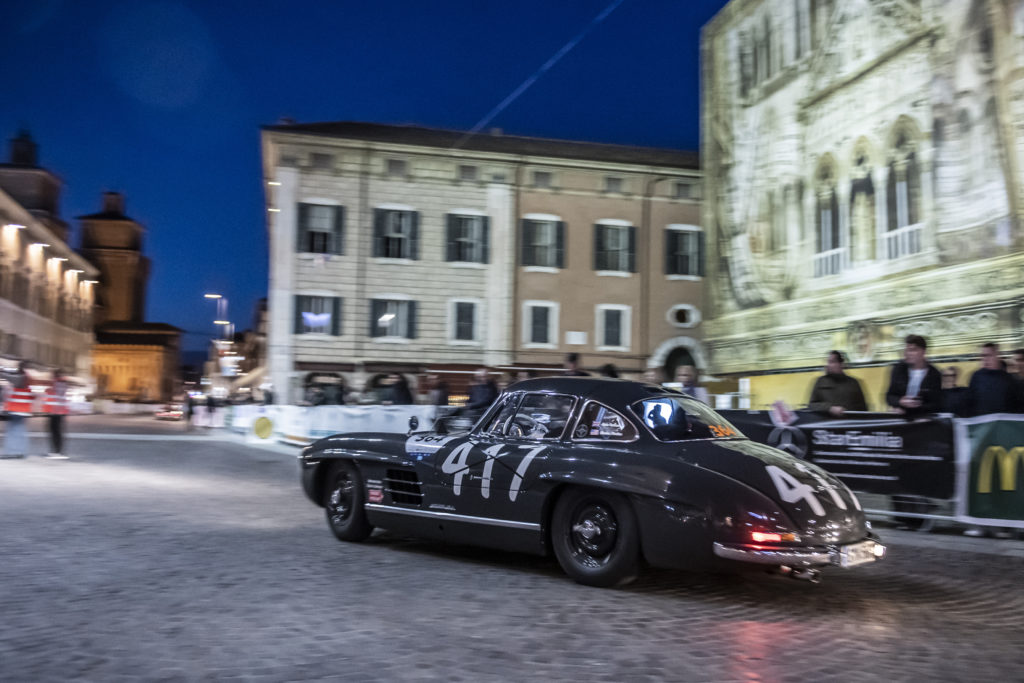 The idea might be a drive that's not a race, but the Mille Miglia moves at a good pace. There are long days in the car, Tappa (day) 1, leaving Brescia after a day of fanfare and plentiful waiting around the beautiful Italian town's busy streets. When we finally set off, at around 4.30pm we head south east to the evening stop at Milan. There are 322km to cover, some 200 miles, cutting through busy traffic in the evening rush, inconveniently heading into congested towns, rather than rushing out of them. There we'll collect the time stamps as well as provide a spectacle for the thousands of people who line the streets, enthused at seeing some of the world's rarest and exotic cars drive by.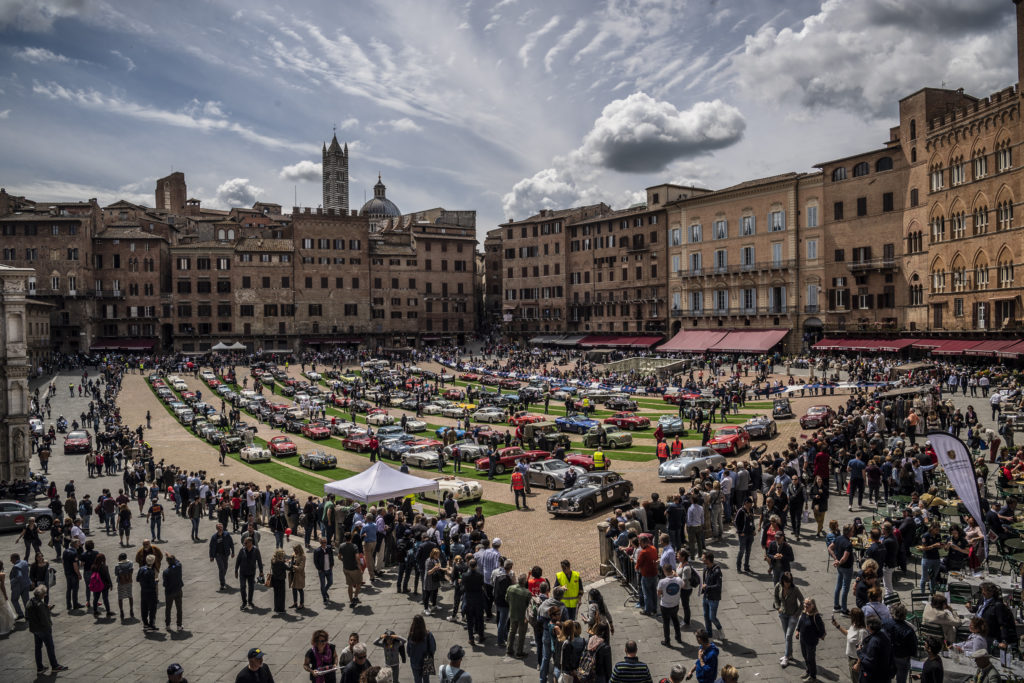 The mix of cars is truly incredible, Ferraris mixing with Fiats, Aston Martins with Alfa Romeos, Lancias and Lagondas Citroens with Cistalias, BMWs with Bentleys, Mercs with Maseratis, BMWs and Bugattis and Healeys, Abarths, Allards, Jaguars, Porsches, Triumphs, Saabs, Renaults, VWs and more besides making up the rare, quick flowing mass of eligible pre-1958 sports, touring and outright racing cars.
If day one is a heady introduction to the Mille of mixed elation and excitement then day two is where the exhaustion starts to take its toll. The 322km of day one is enough to tire, the mental exhaustion of driving a car that's able to maintain decent progress, but requiring a degree of determined skill to do so, becomes more obvious. There's another 150km on top of day one's distance, for a total of 571km, (354 miles).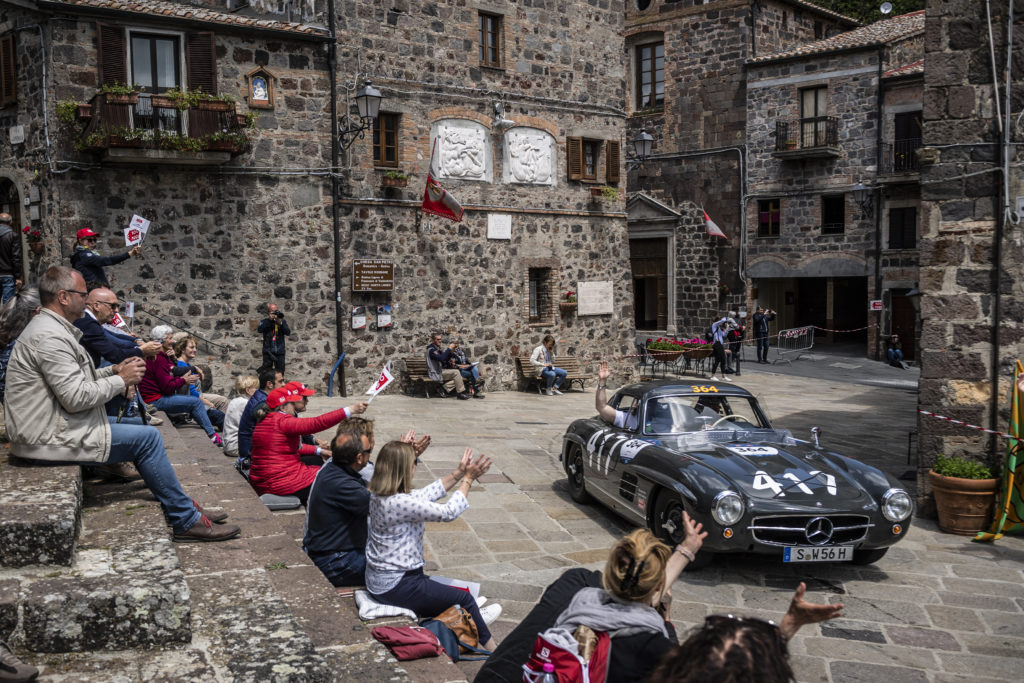 Day two drives home just how easy modern cars are; air conditioning, automatic transmissions, stability and traction control, seatbelts, mean that even something fairly ordinary would be less exhausting to drive than the 300 SL. It's not uncomfortable as such, the seats excellent, but the heat soak from the big 3.0-litre engine up front stifles the interior when we're slowed by traffic, and the removal of the windows means the ever-present racket of the wind rushing past and through the small apertures in those gullwing doors. At the timed stops, when collecting stamps on our card, all the gullwings can be seen with their doors aloft. It is not an overt, or showy demonstration of the clever opening, but a very convenient way of evacuating the ample heat that builds inside that beautiful interior.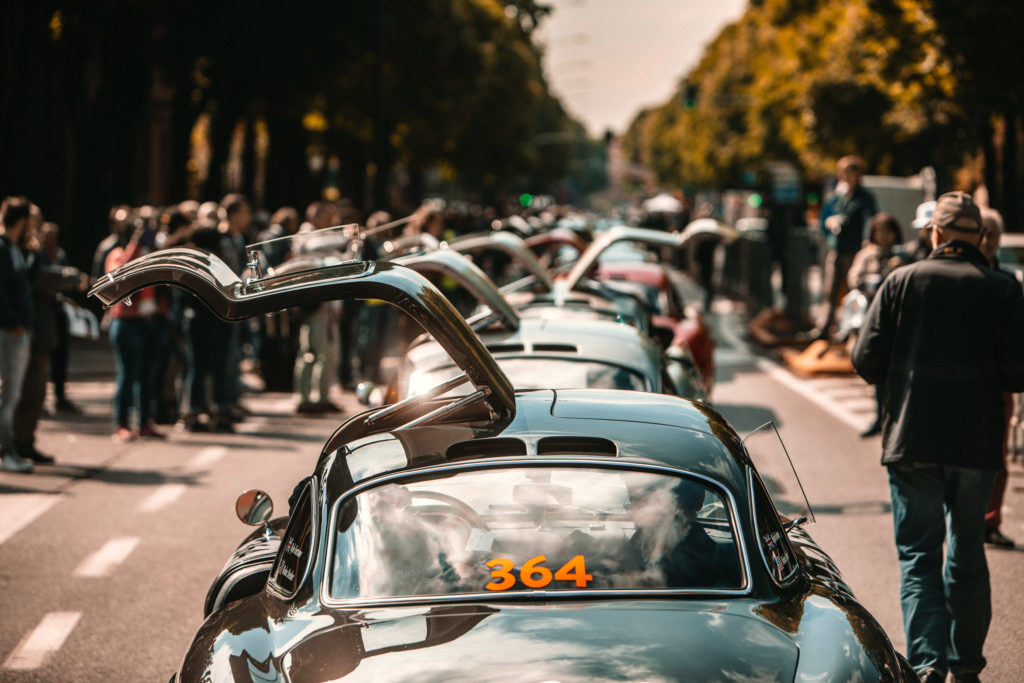 If the exhaustion hits, it's countered by some real wonder. Driving a 300 SL through the narrow streets of Perugia and through Assisi, the Mille taking in some of Italy's most beautiful and historically significant cities. Rome's today's destination, but we're spoiled on the way there as the Miile's arrival in each city is like greeted like a carnival, with entire towns and villages lining the route, waving flags, children and adults alike doing the universal circular hand signal for us to rev our engines, and even then they're barely heard over the cheers of the enthusiastic bystanders.
The SL might lack the exotic melodious sound of its Italian rivals, but it makes up for it with its undeniable beauty. It is greeted with shouts of 'bella macchina' every time we slow at one of the many stops en-route. I can't think there's another country that would so openly embrace an event like the Mille Miglia, the country's appreciation of this significant, historic, gruelling and, being honest here, dangerous, event is incredible. That's today, what it must have been like to stand at the side of the road in the 1950s and watch such impossibly glamorous machinery and their heroic drivers flash by is unimaginable.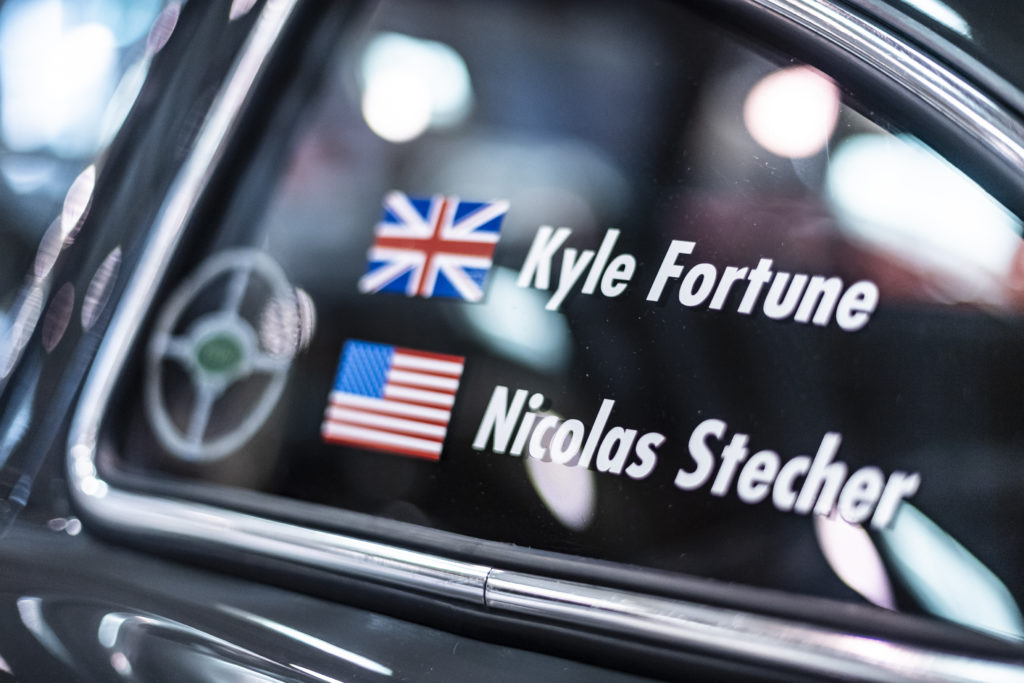 We're spared Rome's famously gridlocked traffic when arriving late in the evening, the city expecting the Mille, the traffic parting, helped by those ever-present police motorcyclists and police officers stopping traffic at junctions all along the route. There's no time to think about anything but a quick beer and some sleep, as day three starts early tomorrow, and there's another 553km (342 miles) to cover.
Leaving Rome is as painless as arriving, the heading to Siena for lunch, before our evening destination of Bologna. By day three multi million dollar manoeuvres, by which I mean pulling out in the 300 SL to overtake something like a Ferrari 750 Monza, have become normal, so too has the easy movement through traffic, a flashing blue light in your mirrors or ahead of you something you welcome rather than worry about. There's a rhythm now, we're beyond half way, friendships have been made, car camaraderie between competitors is obvious as a pace is found, and groups of cars find natural clusters where they find a comfortable pace.
Those 750 Monzas run quick, though they're obviously stopping more frequently, swapping too and forth as they stop for sustenance, fuel and mechanical work. There's an whole supporting army of service vans, media cars and Mille Miglia staff all trying to get ahead, most of which are driven considerately, though some of the Mille staff's efforts to push on creates more issues than they solve on the narrower country routes. There's a Ferrari Tribute and Mercedes-Benz Tribute event running ahead of the Mille too, modern Ferraris and Mercedes-Benz's doing exactly the same route, only even earlier in the day, and, judging by the number of crashes, often with a little less regard to safety.
Add the car clubs and enthusiasts that line the route, driving sections of it with us, a fully Martini-liveried Lancia Delta Integrale Evo filling my mirrors for a 5 mile portion of the Mille a particular highlight, and it's a huge celebration of the automobile, and the broad church it represents. There are moments of hot-headedness, some genuinely worrying driving at times, but overall there's something magical about the Mille, and what it represents.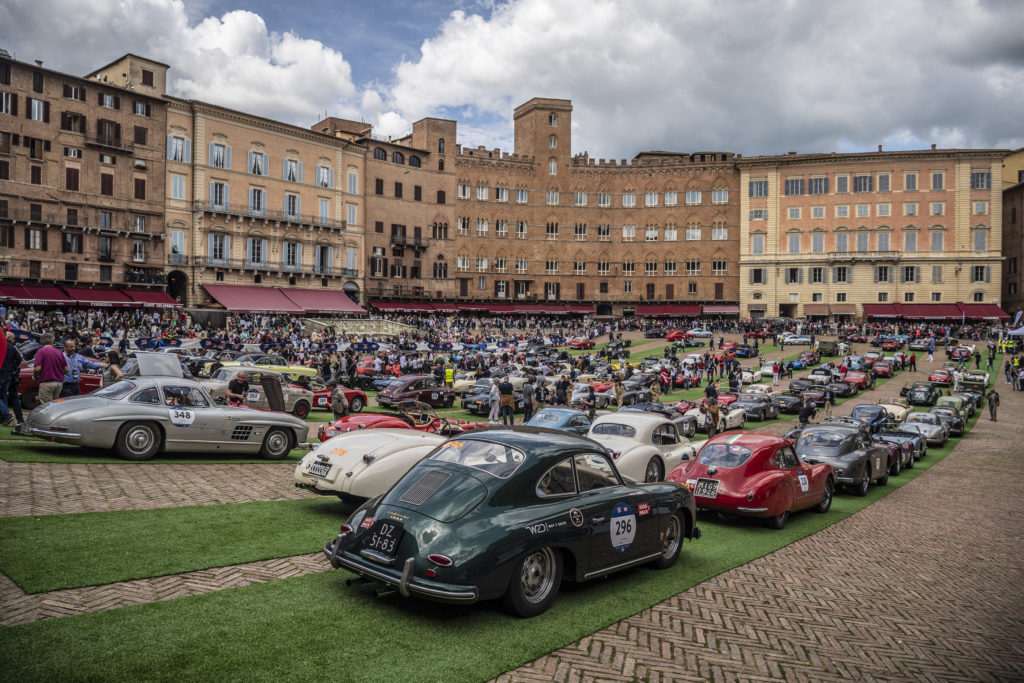 The last leg to Bologna breaks some, the run into Florence the only real pinch point with traffic, making the day feel longer than it needs to. Bed for the night is welcome on arriving in Bologna, in preparation for the final 348km (215 mile) run back to Brescia on the final day.
Modena and Parma flash by, the weather's turned, there's rain, dampening spirit and making the drive to Brescia more arduous. I cannot help think about Fitch's achievement in driving 1,000km 65 years ago in an identical car, in a little over 11 hours. My Mille's taken multiples of that, I'm exhausted and elated in equal measure, glad I've done it, but glad too that it's done.
Handing back the 300 SL at the end, after a final fanfare in Brescia, I'm more than a little melancholy, this incredible car having brought us all this way with no mechanical maladies, quickly and safely, too. We drove it hard, but equally, at a fraction of Fitch's pace back when it was new. That Fitch would leave racing a few years later and go on to invent the safety barriers that are still used at the junctions of American highways seems like a fitting legacy for the Mille's overlooked star. That I could drive the modern Mille in his shadow, in a car that was identical to his is something I'll remember until I'm as old and frail as he was on that day I met him.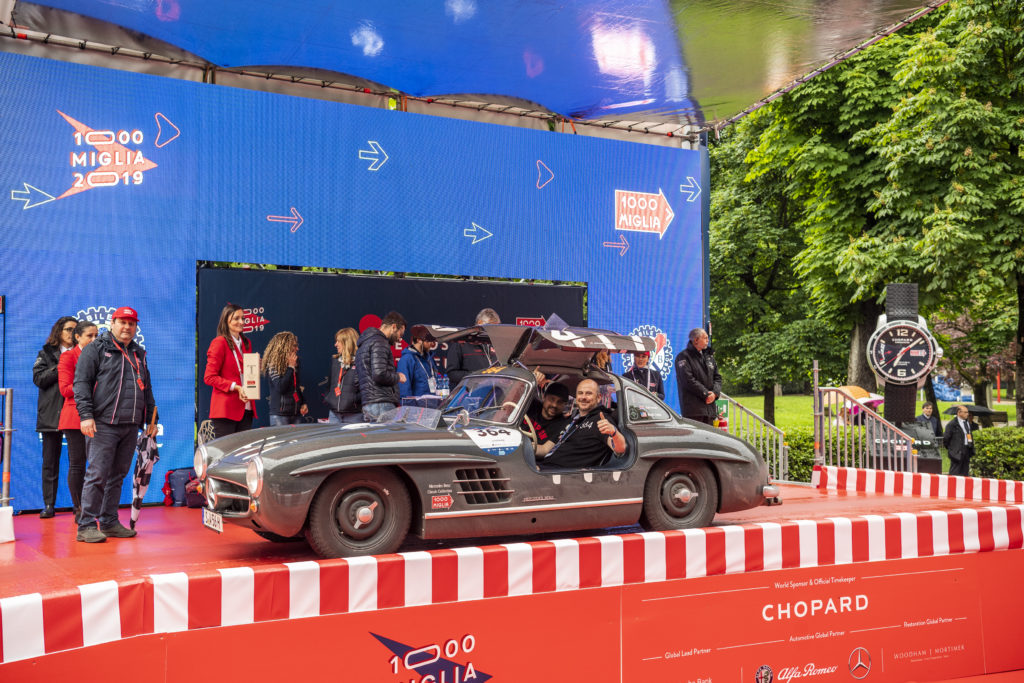 Increase the value it brings you
For every SL owner we have met, the key aspect in ownership and running these amazing motorcars is ensuring that this prized possession remains a joy to use whenever, wherever and however; protecting and increasing its value over time.
As the World's largest specialist in classic SL's we have drawn upon our experience with our customers, with hundreds of cars and thousands of hours behind the wheel and under the ramp to develop CARE; a way of engaging a community of owners and protecting the value of their investments as well as enhancing their cars condition, reliability and desirability.
Be the First to Know
We don't mind whether you are in the market for one of our awesome cars or just interested in seeing whats new and whats going on in the market. Pop your details in here to receive updates on all thats "hot" in the showroom.