In this hot weather it may seem like your social media feed is full of car dashboards and temperature gauges, but why no SL photos?
Well, the Outside Temperature Gauge was a 'cost option', adding an extra £105 to the list price of an SL in 1989 – that's £278 in today's money!
The optional Temperature Gauge takes the place of the central air vent within the dashboard, as can be clearly seen here: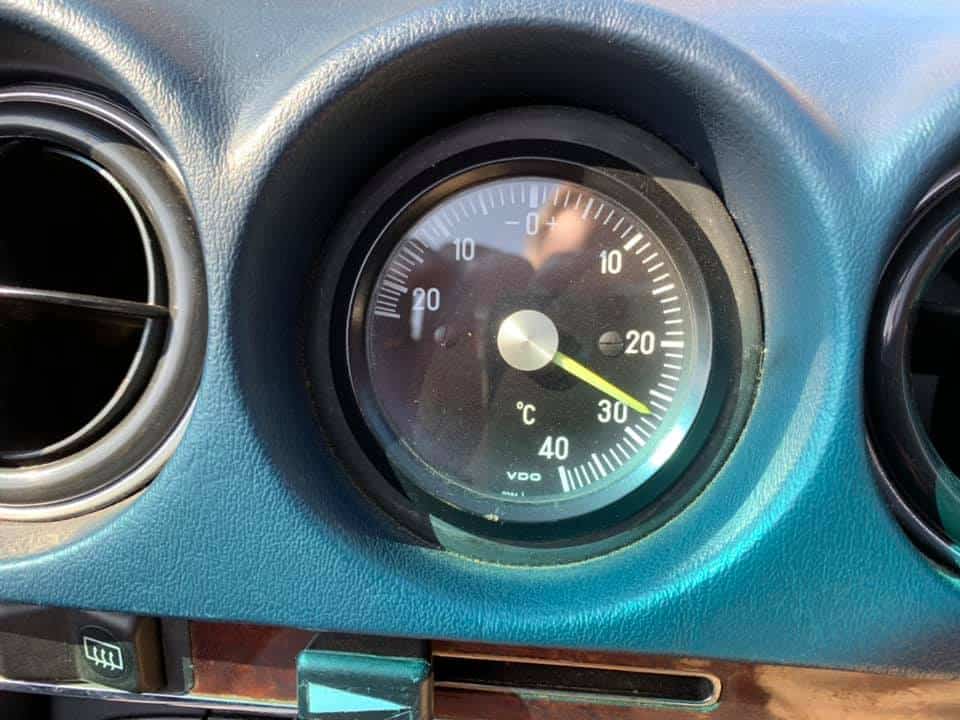 So there you have it, if your SL has an outside temperature gauge, you can thank the first owner for ticking that box when it was new.
To read more about the various options available on late model SLs, click here.
Increase the value it brings you
For every SL owner we have met, the key aspect in ownership and running these amazing motorcars is ensuring that this prized possession remains a joy to use whenever, wherever and however; protecting and increasing its value over time.
As the World's largest specialist in classic SL's we have drawn upon our experience with our customers, with hundreds of cars and thousands of hours behind the wheel and under the ramp to develop CARE; a way of engaging a community of owners and protecting the value of their investments as well as enhancing their cars condition, reliability and desirability.
Be the First to Know
We don't mind whether you are in the market for one of our awesome cars or just interested in seeing whats new and whats going on in the market. Pop your details in here to receive updates on all thats "hot" in the showroom.