The SLSHOP were delighted to be involved in a recent collaboration with the ultimate automotive, gastro and conversation destination Caffeine & Machine.
We helped the team to curate a weekend dedicated to the Sport Leicht, providing cars and display items for customers of the venue to enjoy.
Four generations of SL were on show for all to see, as well as the now legendary 'wheel change car'.
The wheel change challenge saw individuals and then teams pitted against each other in a battle to change a wheel in the quickest time. Friendships, relationships and marriages rose and fell amidst the cheers, the sweat and the frantic tightening of wheel bolts!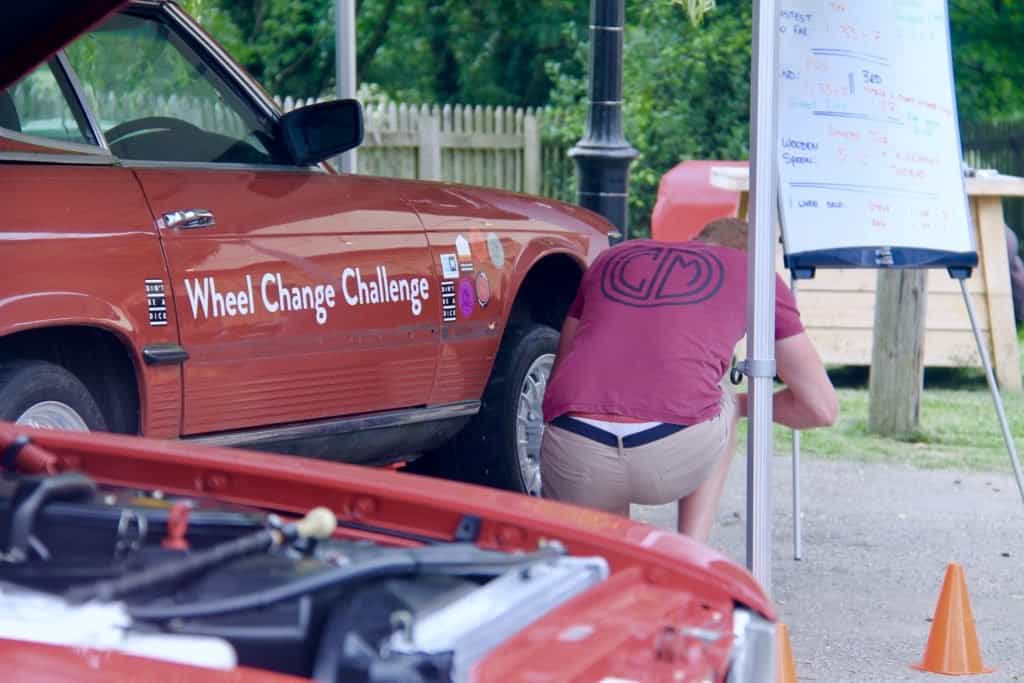 Our weekend with Caffeine & Machine was a fine opportunity to meet customers and friends old and new.
There may well be more events with Caffeine & Machine just over the horizon, be sure to sign up to our newsletter and be the first to know.
Increase the value it brings you
For every SL owner we have met, the key aspect in ownership and running these amazing motorcars is ensuring that this prized possession remains a joy to use whenever, wherever and however; protecting and increasing its value over time.
As the World's largest specialist in classic SL's we have drawn upon our experience with our customers, with hundreds of cars and thousands of hours behind the wheel and under the ramp to develop CARE; a way of engaging a community of owners and protecting the value of their investments as well as enhancing their cars condition, reliability and desirability.
Be the First to Know
We don't mind whether you are in the market for one of our awesome cars or just interested in seeing whats new and whats going on in the market. Pop your details in here to receive updates on all thats "hot" in the showroom.