Graham Laing decided to retire 10 years earlier than planned to enjoy an epic driving tour with his SLC. The plan, inspired by conversations with his Father, was to drive the SLC from the southern most tip of mainland Europe in Spain to the northernmost tip of mainland Europe in Norway.
When he told his children, they said 'you should write a blog about it'… So that's exactly what Graham is doing. Graham approached the SLSHOP and asked whether we would be interested in hosting his work, and we were only too happy to share his story. The SLCenic Route was born!
In this episode Graham ponders the safety of modern vehicles
The SLCenic Route
Episode 16 – Malmo to Oslo 375 miles
Well, I messed up. I carefully planned the whole European route as much as possible, avoiding holidays in each country, motor racing events in Monaco, Bull Runs in Spain, Tour de France etc. However at the last minute, I brought forward the trip by a week and forgot to recheck bank holidays (or their equivalent). Norway is on holiday this weekend!
Everywhere is booked solid or shut. Finally got an out of the way campsite in Prestfoss, further than I wanted to travel today, check-in latest is 6pm, and it's raining.

But somebody must have been looking after me. Got to the campsite in the nick of time and it is fabulous. As I sit here outside my cabin, typing, there is a wee burn just a few yards away and if I was 10 years old again, my siblings and I would be out there now trying to build a dam. It's perfect for it, and I'm sure the water won't be that cold! As we are quite far north, it won't really get dark tonight; might have a go when no one's about.

The road up through Norway was just like being in the Highlands. It was overcast, raining off and on, windy, cold… truly and utterly fabulous. In the last 30 miles, I driven better, more exciting and enjoyable roads than all the German roads (so far) put together.

Got chatting with a Norwegian couple in the next cabin at the campsite tonight, most Norwegians speak very good English. They had been to Scotland last year and came to talk to me once they saw the Scotland sticker in the back of the SLC. I should at this point say that I only put the Scotland stickers on so that people, when seeing a British car and perhaps expecting to hear a south east of England voice wouldn't be quite so surprised in hearing English with such a strong Scottish accent. My accent hasn't changed much in the 30 years of living in the south east of England, and my kids will tell you it's so strong I even snore in Scottish accent.

I'm a believer in we all live in one world, but Scotland does of course have a lot to be proud of; great scenery, fabulous golf courses, friendly people, arguably the greatest F1 driver of all time, Jim Clark, and 3 times F1 champion Sir Jackie Stewart. Stewart has done many incredible things but one of his most important was to stop making safety in cars uncool.
When Mercedes were designing the SLC, they built in a number of features we now take for granted, crumple zones, excellent brakes, padded steering wheel, inertia reel seat belts, front and back; head restraints, these are some of the reasons why it's still OK to drive these cars every day. But, if you look at the advertising for SLC's and SL's in the early 70's these were hardly mentioned, in those days car adverts were all about speed, handling and looks, which of course the Mercs also have in spades. It was in the early 70's that Jackie Stewart started campaigning to make motor sport safer. In my opinion, what happens in motor sport tends to trickle down into normal cars and normal driving.
This meant that car manufacturers started to talk about cars with safety features and made drivers think about and appreciating safety more. If you drive other early 70's cars and compare them to the SLC, you will quickly see how far ahead Mercedes were, not just in build quality, but safety as well. Cars are all much safer now than they were 50 years ago, but perhaps they might not have got there quite as quickly without Sir Jackie Stewart.

I'm off for a walk along the burn, now where did I put my coat?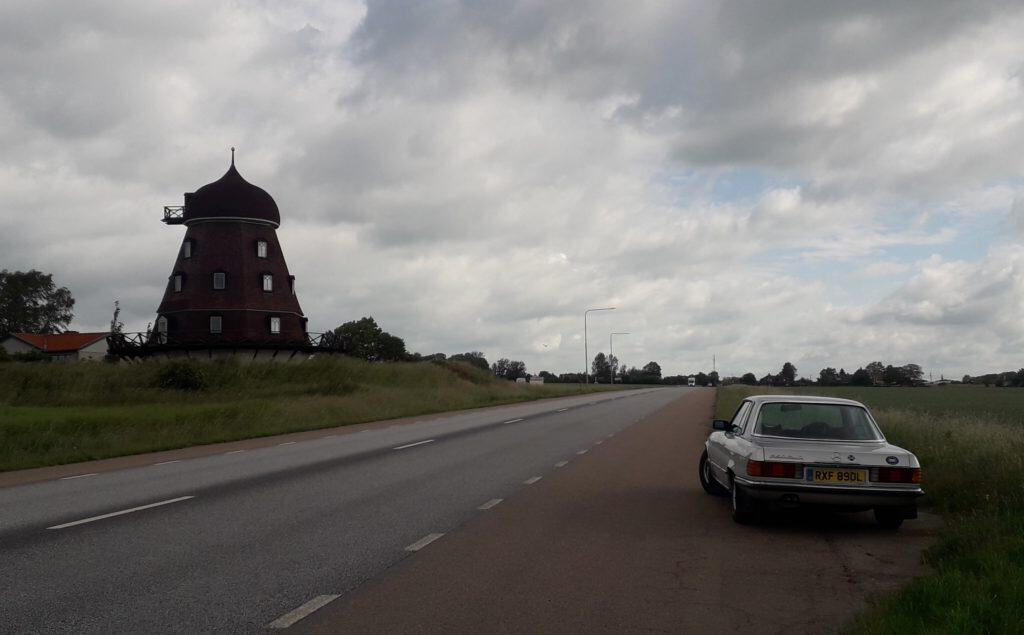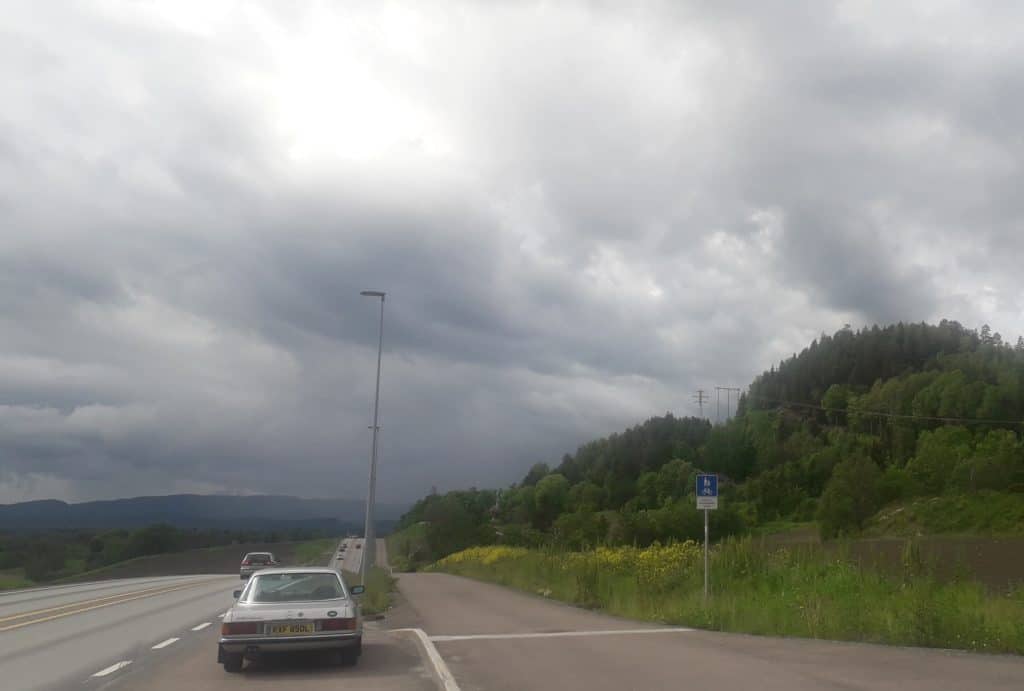 Increase the value it brings you
For every SL owner we have met, the key aspect in ownership and running these amazing motorcars is ensuring that this prized possession remains a joy to use whenever, wherever and however; protecting and increasing its value over time.
As the World's largest specialist in classic SL's we have drawn upon our experience with our customers, with hundreds of cars and thousands of hours behind the wheel and under the ramp to develop CARE; a way of engaging a community of owners and protecting the value of their investments as well as enhancing their cars condition, reliability and desirability.
Be the First to Know
We don't mind whether you are in the market for one of our awesome cars or just interested in seeing whats new and whats going on in the market. Pop your details in here to receive updates on all thats "hot" in the showroom.