Our showroom currently boasts a superb 63,000 mile C126 560 SEC. Whilst doing some research on the car, we decided to look at the original purchase price. The 560 SEC was a flagship car for Mercedes-Benz, and as such was what you'd call 'fully loaded' from the factory. The brochure doesn't show a huge list of options, however a 560 SEC became even more expensive if you wanted a premium CD player system and a fridge in the boot – the boot fridge was an additional £1,642, roughly £4,333 in today's money! (You can see a full list of factory equipment and optional extras for the C126 here)
The car in our showroom features optional Acceleration Skid Control, which added a further £1198.50 to the purchase price.
With the ASC box ticked, the original 'new' price in 1989 of our showroom car was £64,398.50.
But what does that mean?
Here's some context to put the 560 SEC into it's proper perspective:
List Price of Mercedes-Benz 560 SEC in 1989 (before options) £63,200
List Price of Ferarri Testarossa in 1989 (before options) £62,666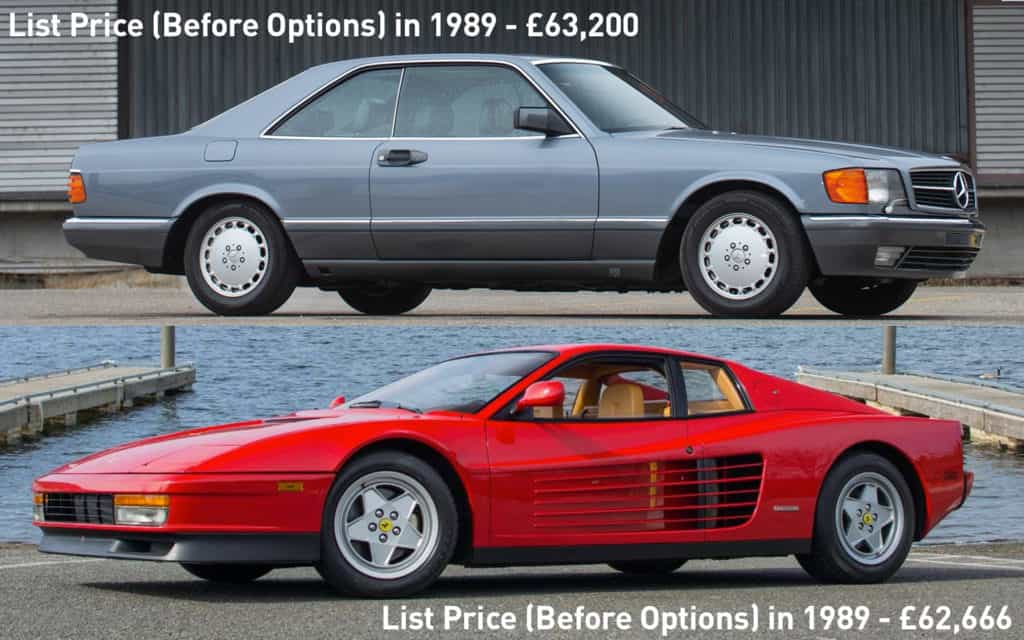 So, back to our showroom car… The price with options in 1989 would have been £64,398.50. If we adjust that figure for inflation and translate it into '2019 Money' we come out with a figure of £169,874.61!
Hopefully that gives the full picture on just how exclusive this car was back in 1989.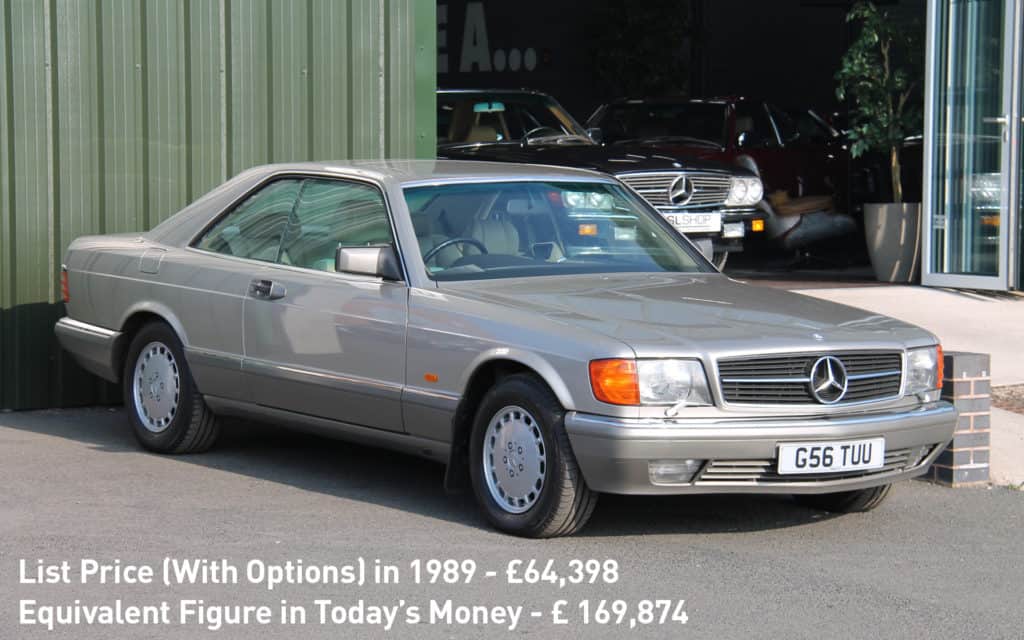 Increase the value it brings you
For every SL owner we have met, the key aspect in ownership and running these amazing motorcars is ensuring that this prized possession remains a joy to use whenever, wherever and however; protecting and increasing its value over time.
As the World's largest specialist in classic SL's we have drawn upon our experience with our customers, with hundreds of cars and thousands of hours behind the wheel and under the ramp to develop CARE; a way of engaging a community of owners and protecting the value of their investments as well as enhancing their cars condition, reliability and desirability.
Be the First to Know
We don't mind whether you are in the market for one of our awesome cars or just interested in seeing whats new and whats going on in the market. Pop your details in here to receive updates on all thats "hot" in the showroom.