Mercedes R107 Handbrake Cover 
Find this part in our Parts Store here
If you're looking to restore or repair the interior of your beloved SL, then SLSHOP's own Mercedes R107 handbrake cover could be a valuable part of that process.
The Mercedes R107 handbrake cover has been developed by SLSHOP after the original parts from Mercedes became impossible to source brand new. The company undertook an intensive period of research and development in order to manufacture the part which satisfies a significant gap in the market for SL owners.
The SLSHOP version can be fitted on to original factory mountings to ensure your SL looks as authentic as ever.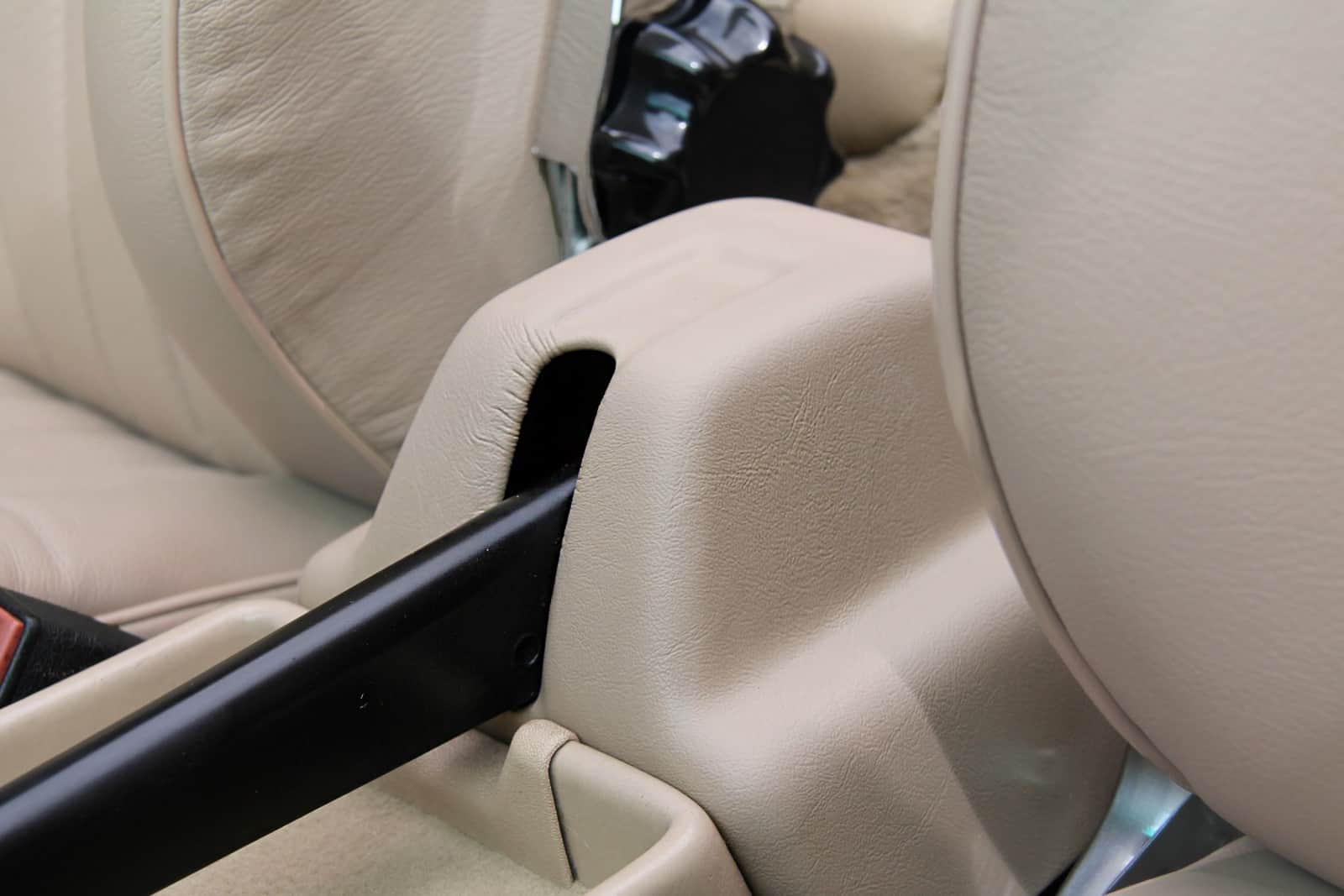 The German car manufacturer no longer produces the replacement handbrake cover itself, meaning that any owner who wishes to restore the interior of their existing car would have been left wanting.
It's not only full restorations that can capitalise on the availability of the new replacement Mercedes R107 handbrake cover. From more than 10 years of experience in handling and repairing Mercedes SLs, SLSHOP has noted a high number of handbrake covers that need replacing due to cracking, splitting and discolouration through age.
Specifications of the Mercedes R107 handbrake cover
The new SLSHOP Mercedes R107 handbrake cover is designed to replace your original part. It fits over the handbrake to hide the mechanism and attached to the original mounts behind the centre console of your SL.
SL Shop can supply it with three factory-looking countersunk washers allowing it to be fitted to the same holes on the transmission tunnel that your original part would have been attached to.
The cover is made from a hard-formed plastic which offers greater protection against wear and tear. The colours and textures of the original part have then been replicated on top of the plastic so that it seamlessly fits in to the existing interior of your Mercedes R107 SL.
Interior colours on Mercedes R107 SL models differed greatly depending on the specification to which the car was ordered. This has been accounted for in the development of the part, with no fewer than 12 different colours of the Mercedes R107 handbrake cover available to buy.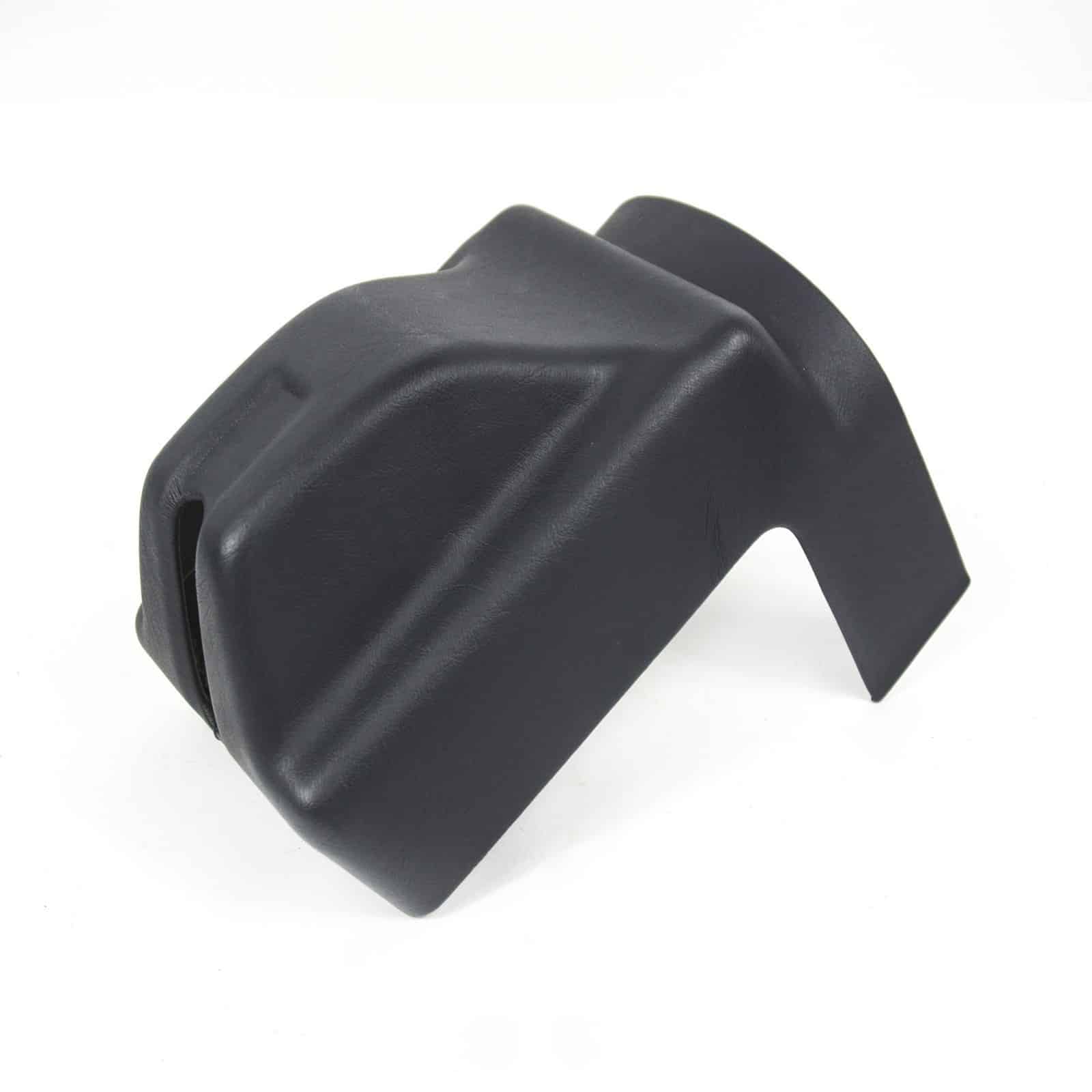 The colours currently available to order are Cream, Black, Grey, Blue, Beige, Brazil Brown, Mid Red, Avocado, Olive, Palamino, Henna and Saddle/Tabacco. Some shipping times may differ depending on stock levels.
The handbrake cover fits classic R107 Mercedes-Benz SL models manufactured from 1985-1989. It fits engine sizes 300, 420, 500, 560, and both left-hand drive and right-hand drive vehicles. The handbrake covers can be used in early models with minimal adaption.
The Mercedes R107 handbrake cover is exclusive to SLSHOP and can be fitted yourself easily by using a Phillips screwdriver.
For more information, product availability or advice on fitting the part yourself, please contact our dedicated team at SLSHOP. They will be please to talk about your requirements and offer any advice relating to the Mercedes R107 handbrake cover as and when it may be required.
Find this part in our Parts Store here
Increase the value it brings you
For every SL owner we have met, the key aspect in ownership and running these amazing motorcars is ensuring that this prized possession remains a joy to use whenever, wherever and however; protecting and increasing its value over time.
As the World's largest specialist in classic SL's we have drawn upon our experience with our customers, with hundreds of cars and thousands of hours behind the wheel and under the ramp to develop CARE; a way of engaging a community of owners and protecting the value of their investments as well as enhancing their cars condition, reliability and desirability.
Be the First to Know
We don't mind whether you are in the market for one of our awesome cars or just interested in seeing whats new and whats going on in the market. Pop your details in here to receive updates on all thats "hot" in the showroom.