It's been another exceptionally busy week here at SLSHOP, with no less than six seven Eight cars finding new owners in the last 10 days. (We had to keep amending this post right up until 5pm Friday as the number kept growing) We are experiencing a surge in demand, driven partly by recent events. Our recent post The Market In Brief – The Sun Shines on Classic Car Sales looked in detail at how the market is moving, and the momentum shows no signs of abating.
Eagle eyed readers will notice we only list 6 cars below… The 7th came to us and sold before we had chance to take any photographs.
Are you looking to buy a classic Mercedes-Benz?
Our advice is to move quickly on the car you love. Many of the cars shown below enjoyed only fleeting appearances in the showroom before being whisked away by new owners. With the market buzz and a great deal of buyer enthusiasm, act fast to secure the car of your dreams.
Are you looking to sell your classic Mercedes-Benz?
Just as we advise buyers to move quickly, we say the same to sellers. if you want to move your Mercedes-Benz to pastures new, contact us to discuss the car. We may have buyers ready and waiting. Submit your car details here.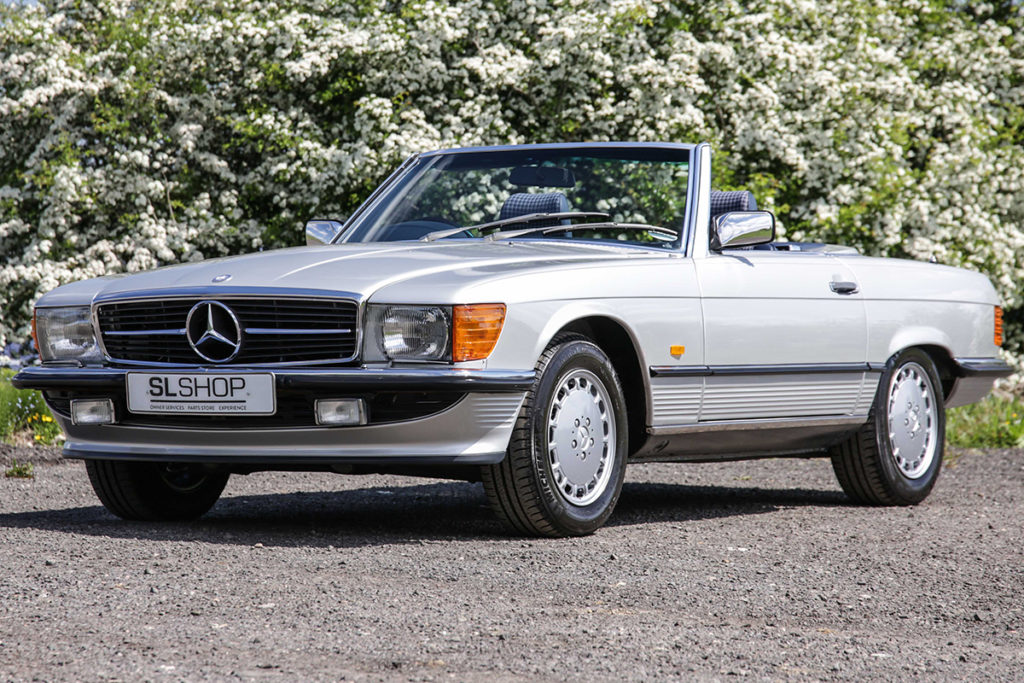 Are you looking to sell your classic Mercedes-Benz? Submit your car details here.
Increase the value it brings you
For every SL owner we have met, the key aspect in ownership and running these amazing motorcars is ensuring that this prized possession remains a joy to use whenever, wherever and however; protecting and increasing its value over time.
As the World's largest specialist in classic SL's we have drawn upon our experience with our customers, with hundreds of cars and thousands of hours behind the wheel and under the ramp to develop CARE; a way of engaging a community of owners and protecting the value of their investments as well as enhancing their cars condition, reliability and desirability.
Be the First to Know
We don't mind whether you are in the market for one of our awesome cars or just interested in seeing whats new and whats going on in the market. Pop your details in here to receive updates on all thats "hot" in the showroom.