In the light of the Coronavirus situation, we wanted to take some time to clarify our position.
As a company, we have taken all necessary steps to ensure our workforce and our customers are protected. This includes following all government guidelines on maintaining a healthy workplace. Our staff are diligent professionals and will continue to do all they can to maintain a healthy and happy workplace.
Our location affords us a natural isolation – our premises are very rural. We are off the beaten track, based on converted farmland in the middle of the beautiful Warwickshire countryside.
Visits to our premises are still welcome, on the assumption that all possible precautionary measures are taken. If you have a visit scheduled but are concerned about Coronavirus, please read on.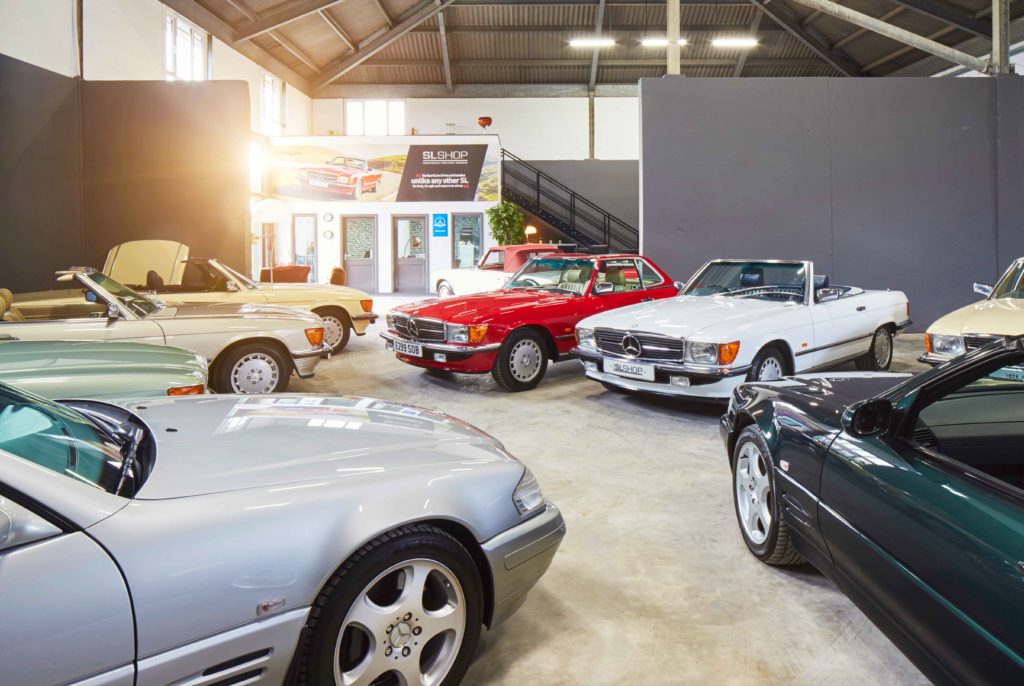 CAR SALES – THE SHOWROOM
In our showroom, Bruce has been busy curating what might just be the world's best selection of classic Mercedes-Benz SL models. Through the first part of 2020 our offering has grown. We have a superb choice of colours, trims, engines and specifications, as well as price points, from across the Mercedes-Benz back catalogue. In the history of SLSHOP this is the most diverse and alluring range of cars we have seen so far.
Bruce is available to discuss any of these fantastic cars. Video walkarounds and advanced photo suites can be arranged if you don't wish to make the journey, and we are more than happy to host our car consultancy over the phone, using Skype or other digital formats.
Car deliveries are still taking place around the country. We do not use any driving agencies, we have our own truck and trailer and use known and trusted staff for all our work. Everyone involved in vehicle handover is taking necessary precautions that have been adopted by the business at this time. For international customers with concerns about car delivery, we are not currently aware of any significant delays in getting cars to you, and these will be handled on a case-by-case basis. Your car will always be our priority, in the showroom as it is in the workshops.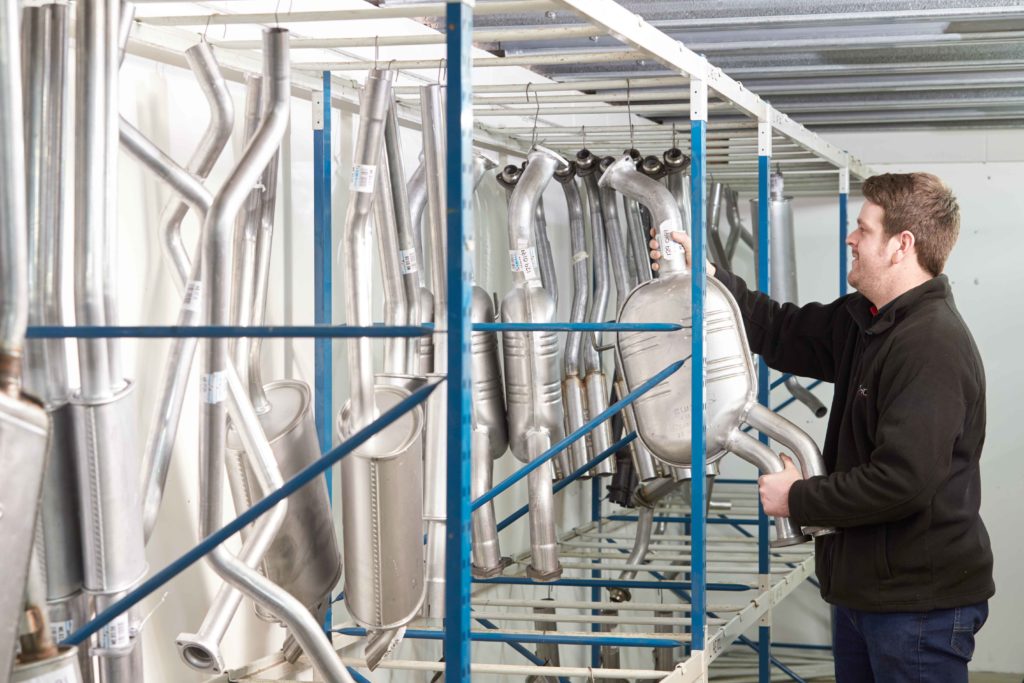 PARTS SALES – THE PARTS STORE
Our parts department, is open as usual – they are incredibly busy processing orders and cataloguing the recently acquired classic Mercedes-Benz Pagoda parts. There is a significant horde of rare parts that are being listed on our website, and we are seeing no slowing in demand from our customers.
Some of you may already be in self-isolation. We appreciate this is not without it's challenges, but for those of you who are working from home or spending more time in your own locality, why not use this opportunity to improve your classic car? Our parts store is full of ideas and inspiration to get your car ready for the summer. There may be a number of classic car shows postponed, but the British public resilient and we're sure that village greens will be teeming with classic cars as the months warm up.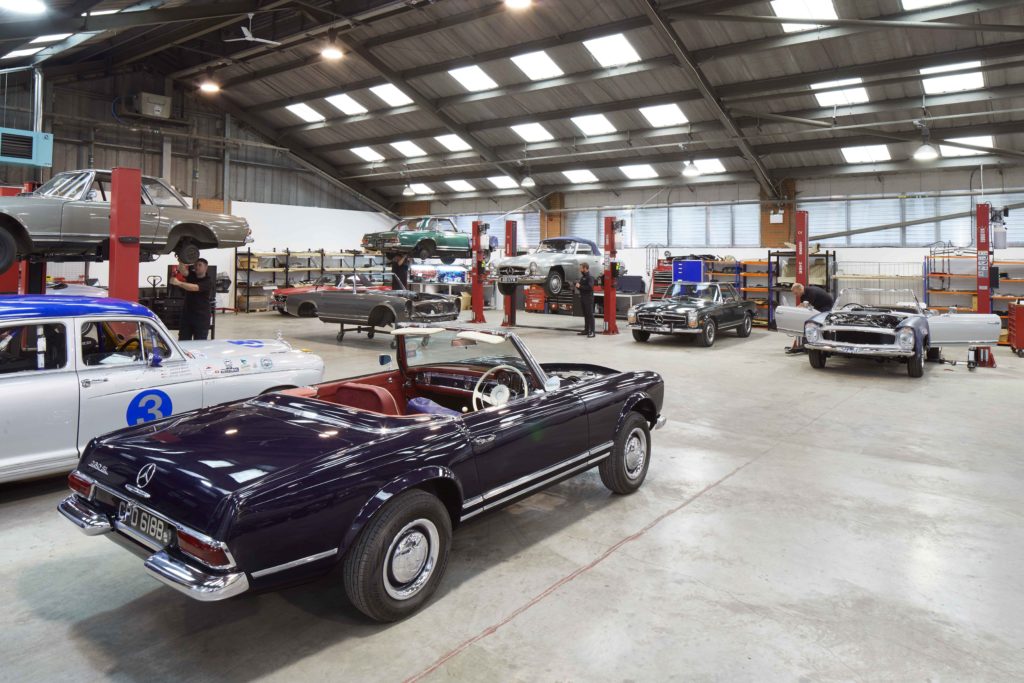 RESTORATION AND SERVICE – THE WORKSHOPS
Regarding Owner Services, our workshops are also open for servicing and restoration as normal. If you have been thinking about having your car restored, or having work done in the run up to summer, we would advise you bring it to us as soon as possible.
Located in a rural part of Warwickshire just outside Stratford-upon-Avon, we have excellent motorway access should you wish to deliver your car. Alternatively, we can collect your vehicle from anywhere nationwide. After such a great start to 2020, we hope that this short-term setback doesn't dampen your enthusiasm for classic cars. We look forward to meeting you all at events and shows later in the year.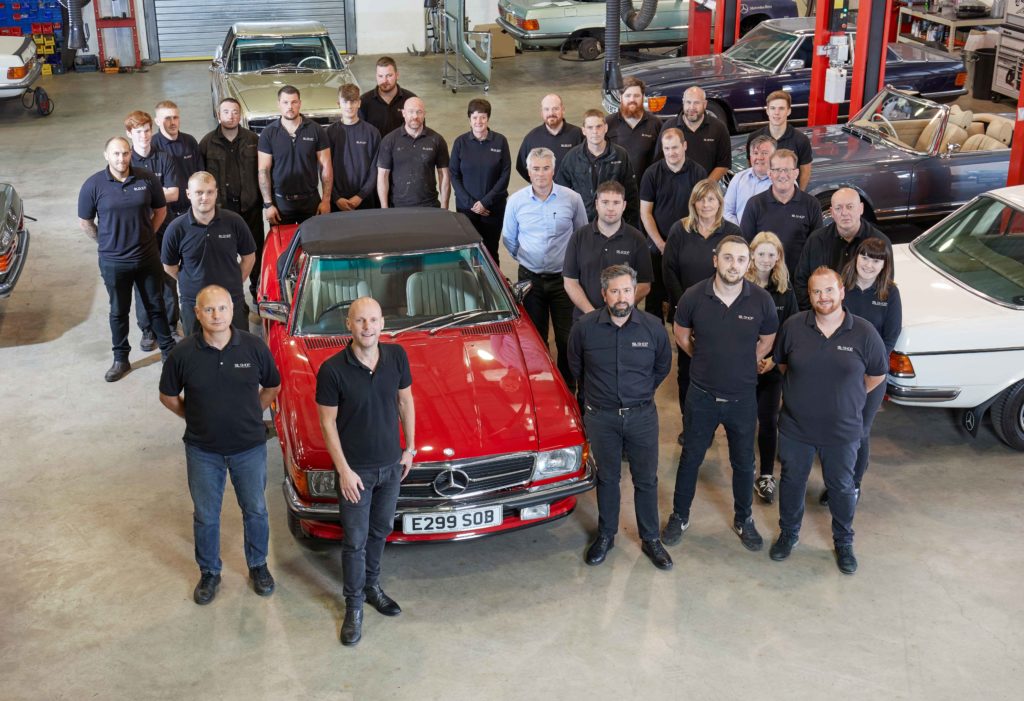 Increase the value it brings you
For every SL owner we have met, the key aspect in ownership and running these amazing motorcars is ensuring that this prized possession remains a joy to use whenever, wherever and however; protecting and increasing its value over time.
As the World's largest specialist in classic SL's we have drawn upon our experience with our customers, with hundreds of cars and thousands of hours behind the wheel and under the ramp to develop CARE; a way of engaging a community of owners and protecting the value of their investments as well as enhancing their cars condition, reliability and desirability.
Be the First to Know
We don't mind whether you are in the market for one of our awesome cars or just interested in seeing whats new and whats going on in the market. Pop your details in here to receive updates on all thats "hot" in the showroom.