With the holidays approaching we wanted to give you some ideas for a road trip… Less 'driving home for christmas' and more 'long distance search for sunshine'.
We've selected the left hand drive offerings from our showroom, and every one of them would make a superb companion for a continental road trip – or to be stationed at your European home.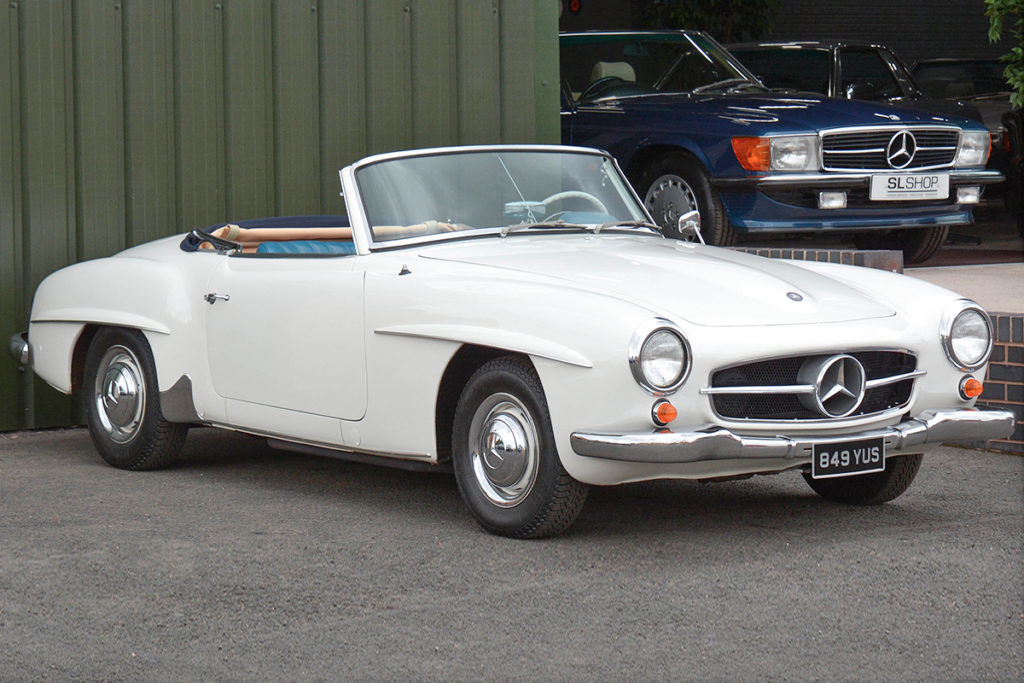 White with Blue Leather Interior
The diminutive 190SL lived in the shadow of the mighty 300SL but it is the car that made the R107 what it was. Built to be a practical and affordable roadster with the style and heritage of the Gullwing, it found huge favour stateside and was the transport choice for a plethora of famous faces. Those elegant lines are getting better by the day, and a well cared for, well sorted example is a joy to drive over any distance. We have a choice of two currently available.
View this 190SL in our showroom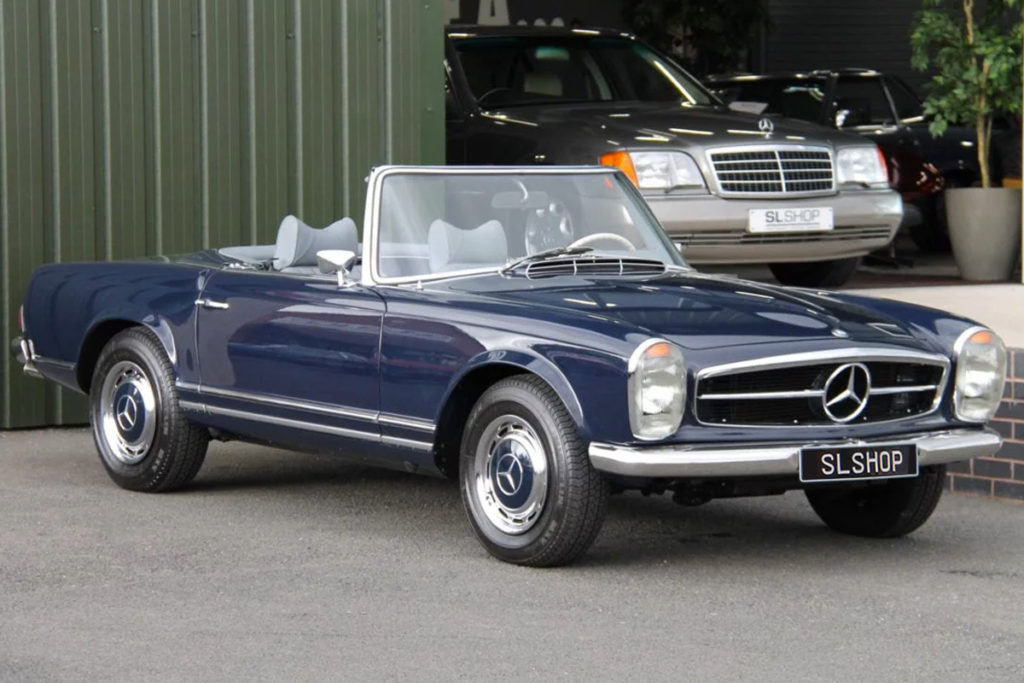 Midnight Blue (904) with Grey Leather and Blue Soft Top
The 280SL Automatic is not only the most desirable in the Pagoda range but also one of the most usable. The improvements over the 190SL were significant, and those iconic lines are loved the world over. This is one particularly fine example, having undergone extensive work in the past it now sits in our showroom not unlike a brand new car. The interior is divine – sit in this car and you simply won't want to get out.
View this 280SL in our showroom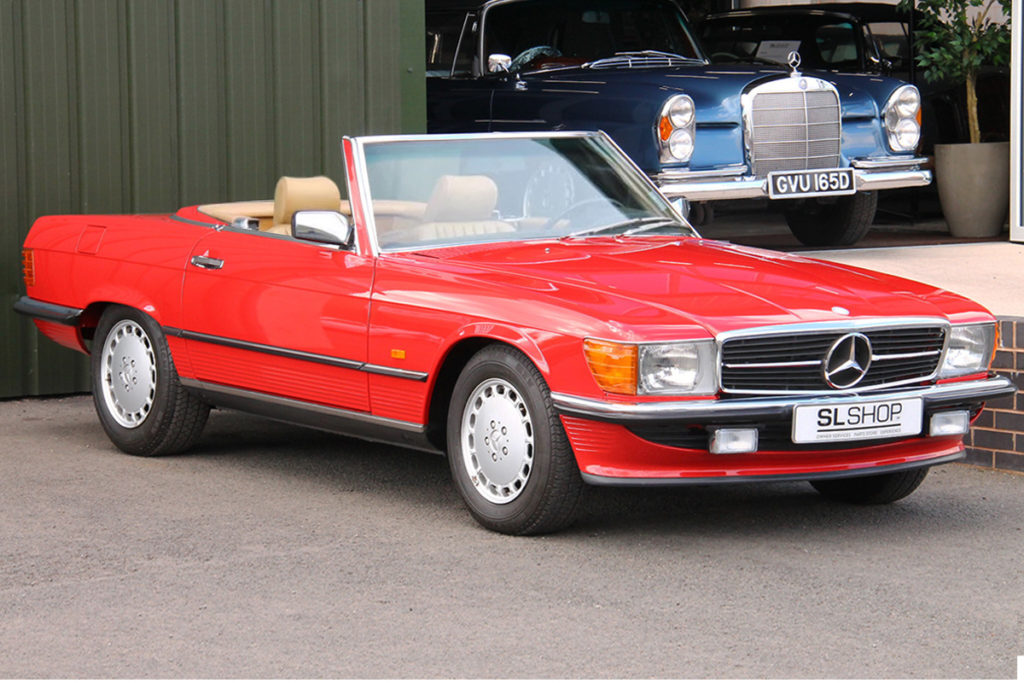 Signal Red (568) with Palomino Leather (274) and Black Soft Top
What does a Grand Tourer really need? Plenty of power, ample comfort, stowage space and a driving position, engine and chassis that make it possible – no, enjoyable; to cover large distances at speed for great lengths of time. If a 500SL delivers this in spades then a 560SL brings a bucket. That huge wafty V8 is ideally suited to continent crossing, and the Palamino leather is sublime. Take this one down our driveway and you'll be planning your route through Europe in no time.
View this 560SL in our showroom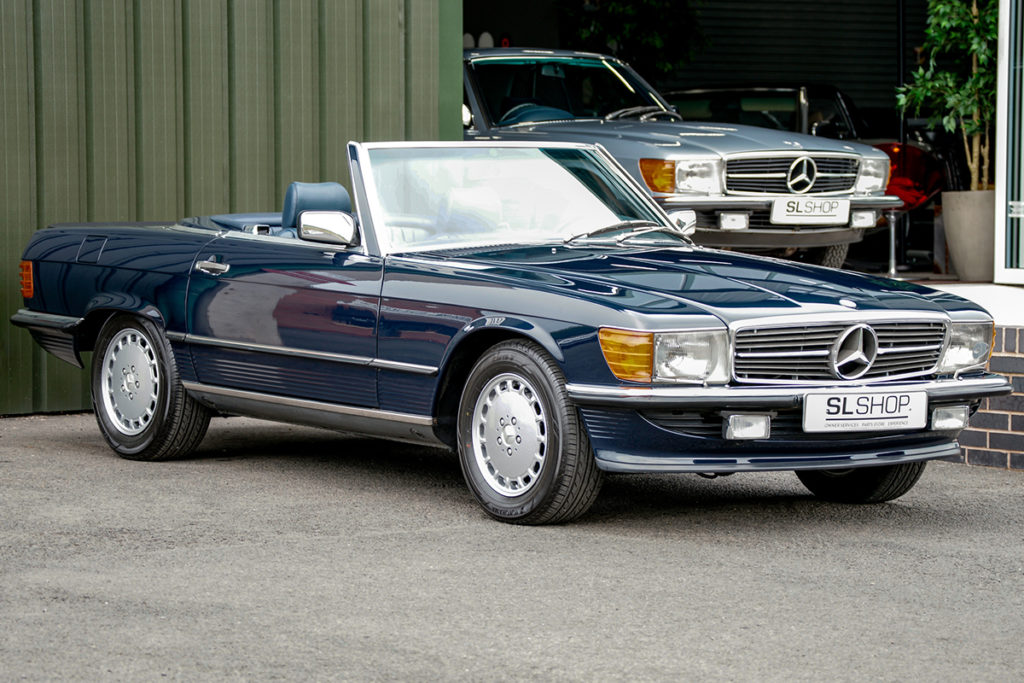 Midnight Blue (904) with Royal Blue Leather (272) and Dark Blue Soft Top
Signal Red might be the colour that's synonymous with the SL and it's Bobby Ewing connection, but a late R107 looks simply wonderful in a dark blue hue. Midnight Blue is a wonderfully rich colour, one that works with the chrome just perfectly, creating an almost royal feel. If ever there was a colour combination that looks expensive, surely this has to be it. With automatic climate control AND heated seats, this car is all set for Grand Touring. In our work we move and drive these cars day in, day out, yet this one is the sort of SL you climb in and say 'oh yes, we like this one a lot'. Come and fall in love with this one, we know you will.
View this 500SL in our showroom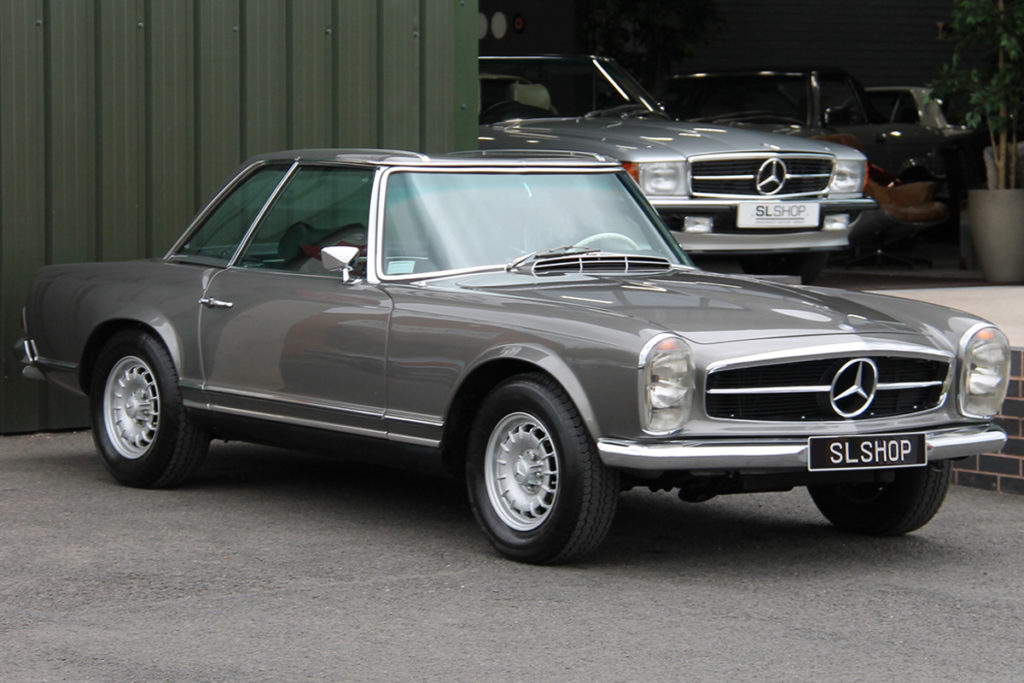 Anthracite Grey Metallic (172) with Black Leather (241) and Black Soft Top
Do you want a car that's perfect, or do you want a true driver's car? What if we said you could have both? This car was built to be just that, and it has been used by the previous owner in exactly that way. Having recently returned from a driving tour of Scotland, this Pagoda simply has to be seen. We are confident that this is one of, if not the best driving 280SL in the country.
Greater than the sum of it's parts? You couldn't build one as good as this for the asking price, even if you had the car to start with. Food for thought.
View this 280SL in our showroom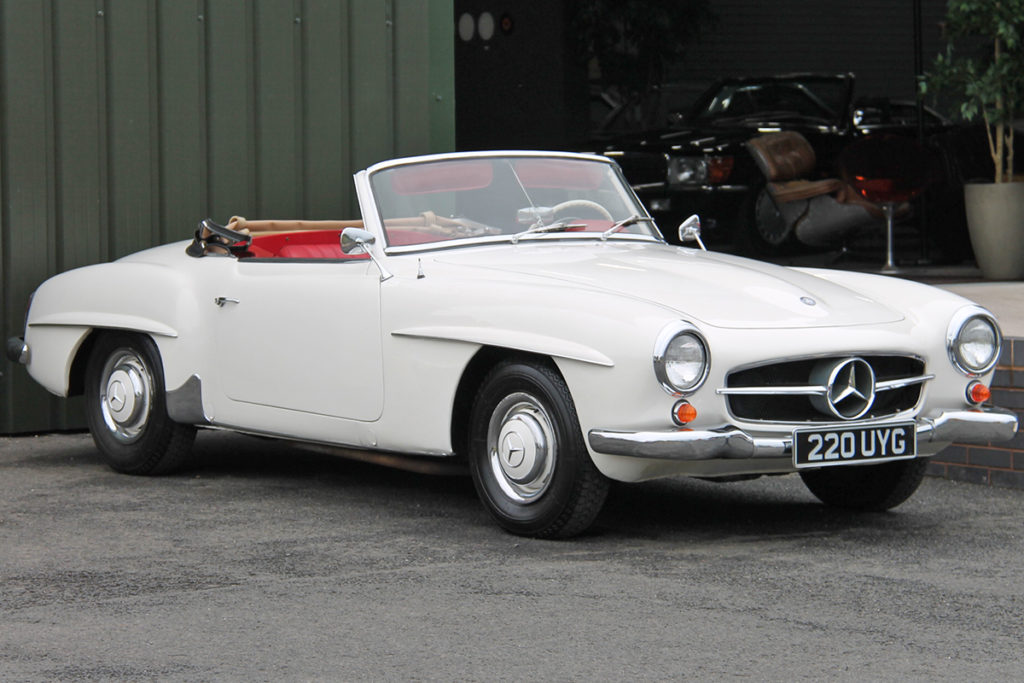 White with Red Leather Interior
The second 190SL currently available from The SLSHOP, a highly original car with lovely red leather interior. Longing to be taken on some quaint roads beneath blue skies, then parked prominently for all to enjoy.
Increase the value it brings you
For every SL owner we have met, the key aspect in ownership and running these amazing motorcars is ensuring that this prized possession remains a joy to use whenever, wherever and however; protecting and increasing its value over time.
As the World's largest specialist in classic SL's we have drawn upon our experience with our customers, with hundreds of cars and thousands of hours behind the wheel and under the ramp to develop CARE; a way of engaging a community of owners and protecting the value of their investments as well as enhancing their cars condition, reliability and desirability.
Be the First to Know
We don't mind whether you are in the market for one of our awesome cars or just interested in seeing whats new and whats going on in the market. Pop your details in here to receive updates on all thats "hot" in the showroom.