Apologies to those of you who clicked this link expecting a Black Friday Discount on our showroom – unfortunately that's just not our style.
The Mercedes-Benz R107 was made from 1971 to 1989, and in that time you could choose yours in 13 shades of Red, 15 shades of Blue and an impressive 17 shades of Green… but only two different shades of Black.
Black (040)
This shade appeared at launch in 1971, and is one of just four colours that lasted the entire production run. There were 97 colours available in the R107 colour palette spanning 1971 to 1989. Along with Black; Signal Red, Light Ivory and Anthracite Grey were all options from 1971 to 1989.
Blue Black (199)
Blue Black Metallic is a beautiful colour, more grey than a gloss black with the metallic giving it an extra layer of shine. It's a softer and more forgiving colour than a pure black shade.
Black Friday: Black Cars available This Friday
This rare Blue Black Metallic car with Grey Leather shows an incredible 14,000 miles from new. Purchased new by the owner of Jacksons Mercedes-Benz in Jersey, this car has always been registered to 'Mrs P'. The car was owned by 'Mrs P' until August this year, an ownership tenure of some 30 years and 5 months!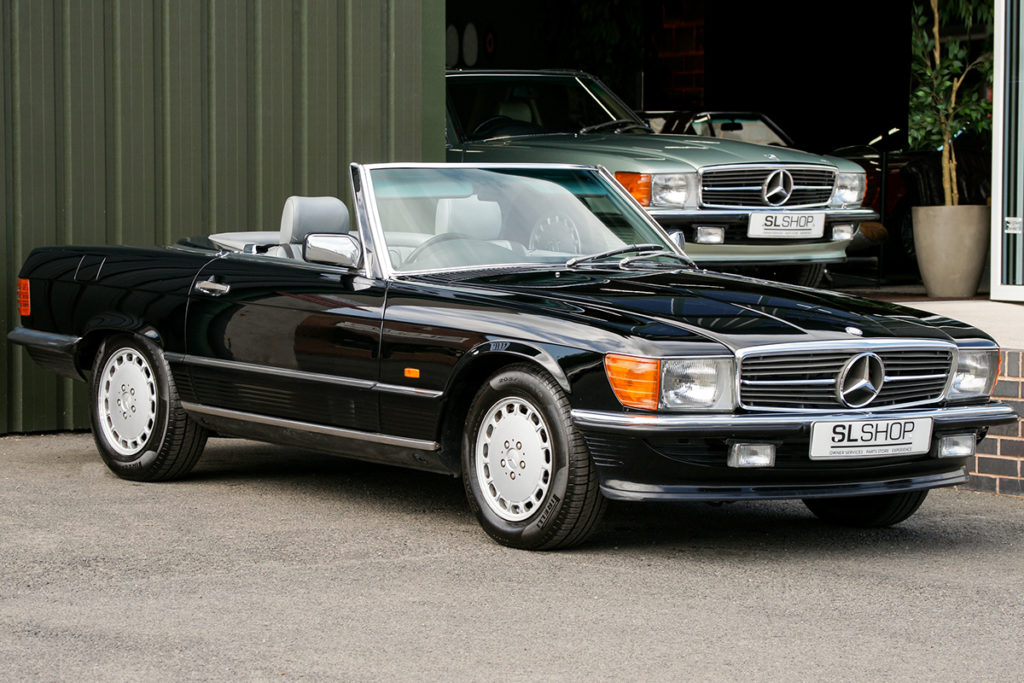 This Black with Grey leather 300SL features some expensive options, notably leather interior and factory fitted rear seats. With just over 75,000 miles, this very smart looking SL is ready for a new owner to enjoy and for others to admire.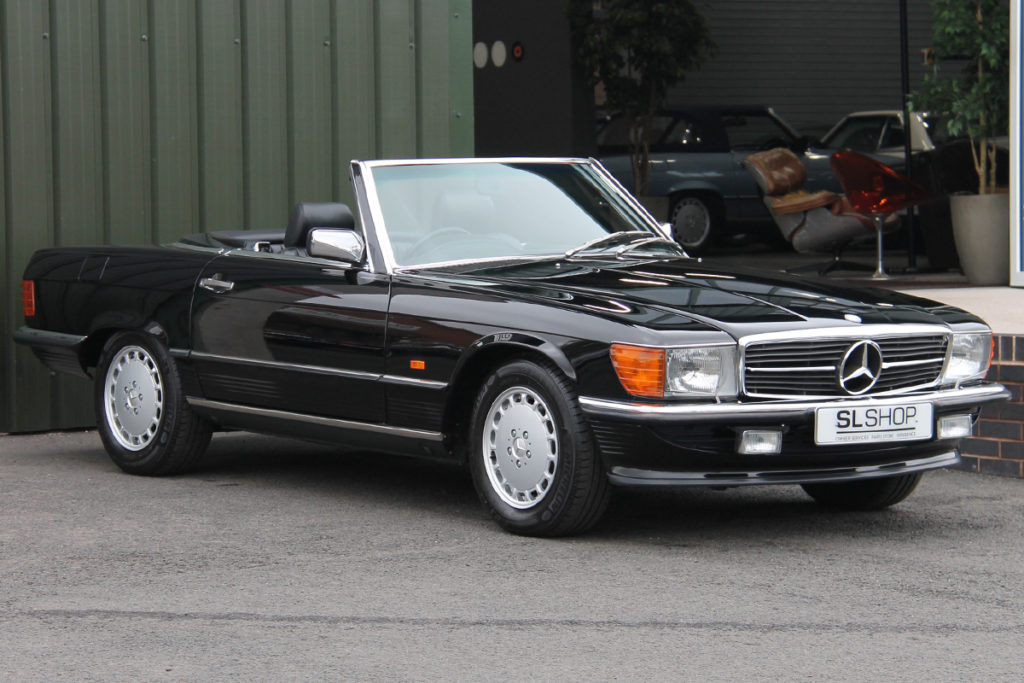 This is a very rare 'Triple Black' car with black coachwork, black leather and black soft top. Triple Black is an incredibly smart colour combination for an R107 SL, one we don't see as often as we would like. Leather and rear seating would have been expensive optional extras back in 1989, making this a very carefully considered purchase for the first owner. This fine car shows just 31,000 miles for it's 33 years, testament to decades of careful stewardship.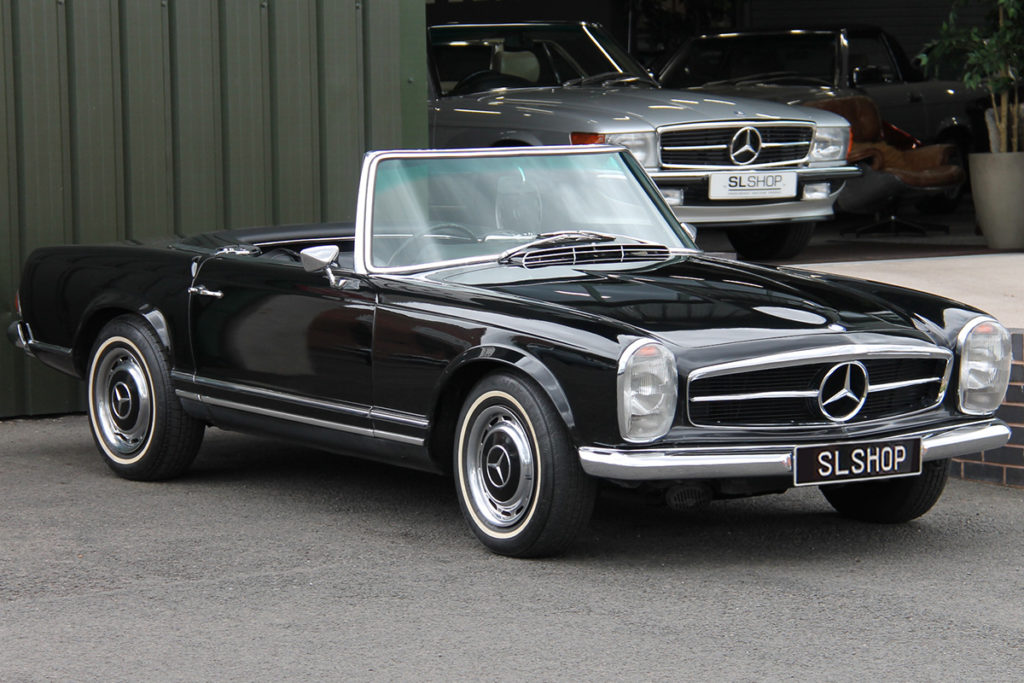 This 1968 280SL is a rare car indeed. Right Hand Drive cars aren't easy to find in good condition, and the black coachwork makes this an even more alluring find. The previous owner cared for this car for almost 30 years, a car that he'd known for more than four decades. Now showing just 50,000 miles on the odometer, the majority of these miles have been covered in the last 15 years. Recently this car has benefited from a significant amount of expenditure, including new front lights, front grille and front bumpers, all of which were genuine Mercedes-Benz parts. A large amount of documentation accompanies this car, including receipts and paperwork dating back to the early 1980s.
At the SLSHOP, we choose our cars carefully. Each vehicle has been selected for it's merits, be that low mileage, exceptional provenance, specification, rarity or all of the above. We currently have over 60 cars available, take a look at our showroom to see the full range.
After a particular car? Email Bruce with your requirements.
Looking to sell your SL? Send us some information on the car and we will be in touch.
Increase the value it brings you
For every SL owner we have met, the key aspect in ownership and running these amazing motorcars is ensuring that this prized possession remains a joy to use whenever, wherever and however; protecting and increasing its value over time.
As the World's largest specialist in classic SL's we have drawn upon our experience with our customers, with hundreds of cars and thousands of hours behind the wheel and under the ramp to develop CARE; a way of engaging a community of owners and protecting the value of their investments as well as enhancing their cars condition, reliability and desirability.
Be the First to Know
We don't mind whether you are in the market for one of our awesome cars or just interested in seeing whats new and whats going on in the market. Pop your details in here to receive updates on all thats "hot" in the showroom.