On Saturday November 16th this year the SLSHOP will be opening the doors for an all access open day. Guests are invited to come along and see all aspects of the operation, a chance to see the business in detail whilst sampling food and drink from local businesses.

SATURDAY NOVEMBER 16TH 2019
AT THE SLSHOP (CV379RQ)
Hosted at the SLSHOP, Drayton Farm Buildings, Drayton Manor Dr, Stratford-upon-Avon CV37 9RQ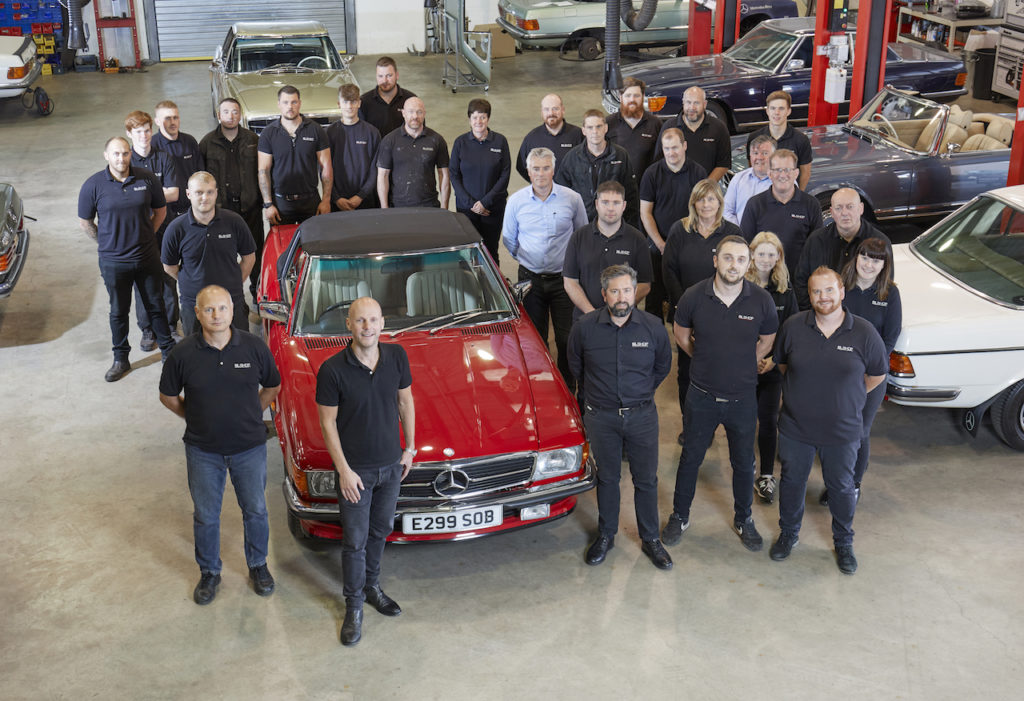 Over 60 showroom cars will be on site, along with restoration technicians and parts experts to answer questions and talk classic Benz. Those arriving in classic cars will be given priority parking, and a range of concours style awards will be given to guest vehicles in various categories. The SLSHOP's own 450SL and Ponton racing cars will also be available for passenger rides.
Throughout the day there will be a number of optional talks, including a Market Commentary and Restoration Review. Bruce Greetham and Sam Bailey will discuss current market trends and talk values, whilst lead restoration staff will demonstrate a fully restored car and discuss the challenges and rewards of undertaking such a build.
The day is a great chance for customers to see the workshops, talk in detail with technicians and meet other enthusiasts, spending time around some of the best classic Mercedes-Benz cars currently available.
For the young enthusiasts there will be also be a Scalextric Challenge.
Event Timetable:
10.00AM EVENT OPENS
11.00AM RACE CAR RIDES (UNTIL 3PM)
1.30PM PRIZE GIVING
2.30PM MARKET REVIEW
4.00PM EVENT ENDS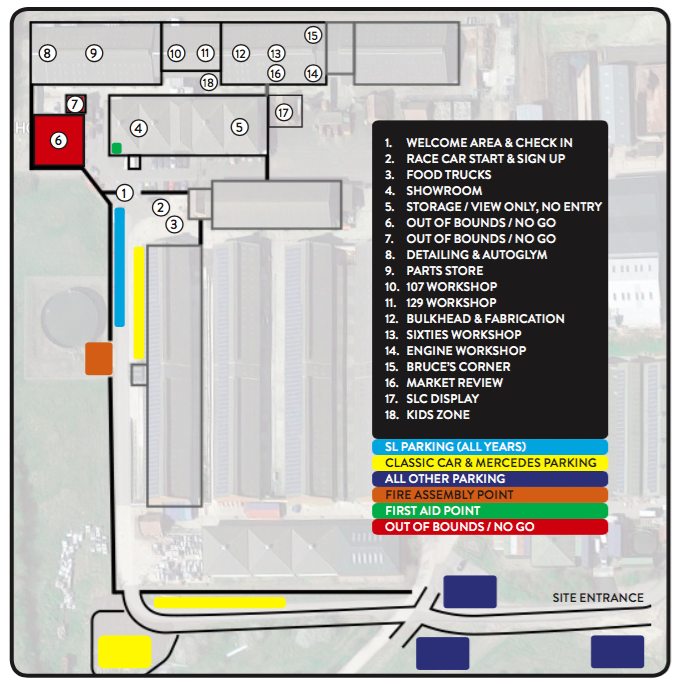 CLICK HERE TO CONFIRM YOUR ATTENDANCE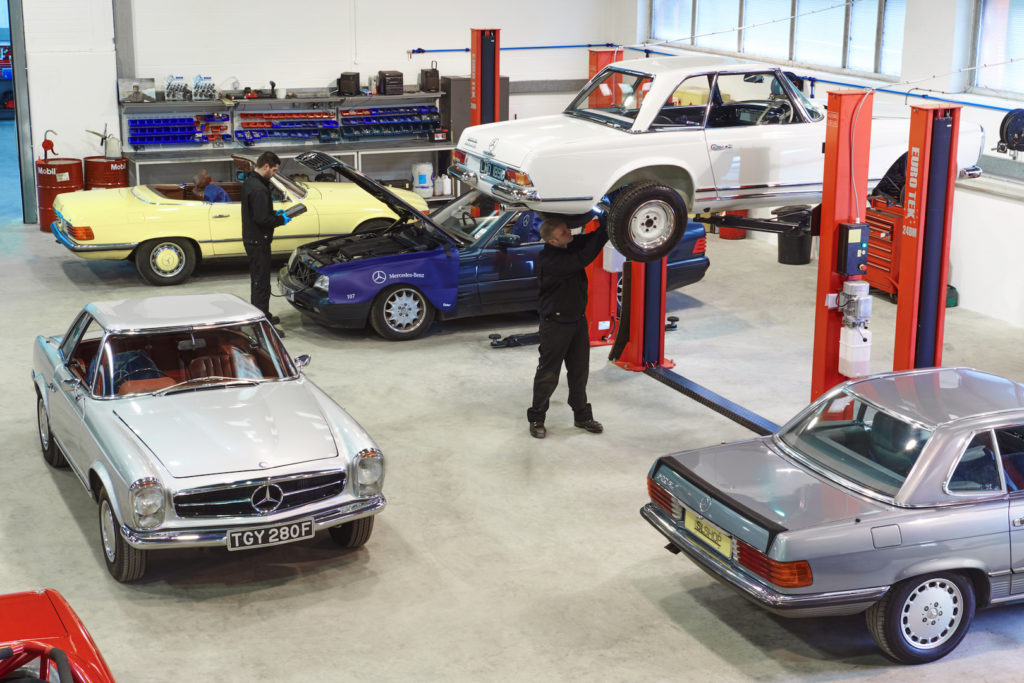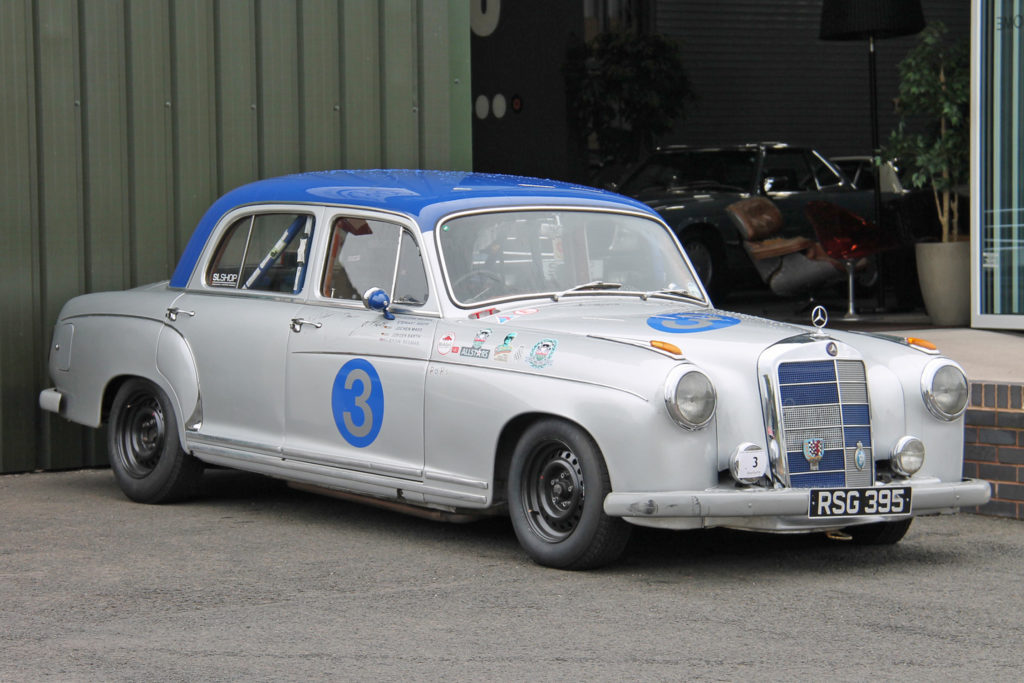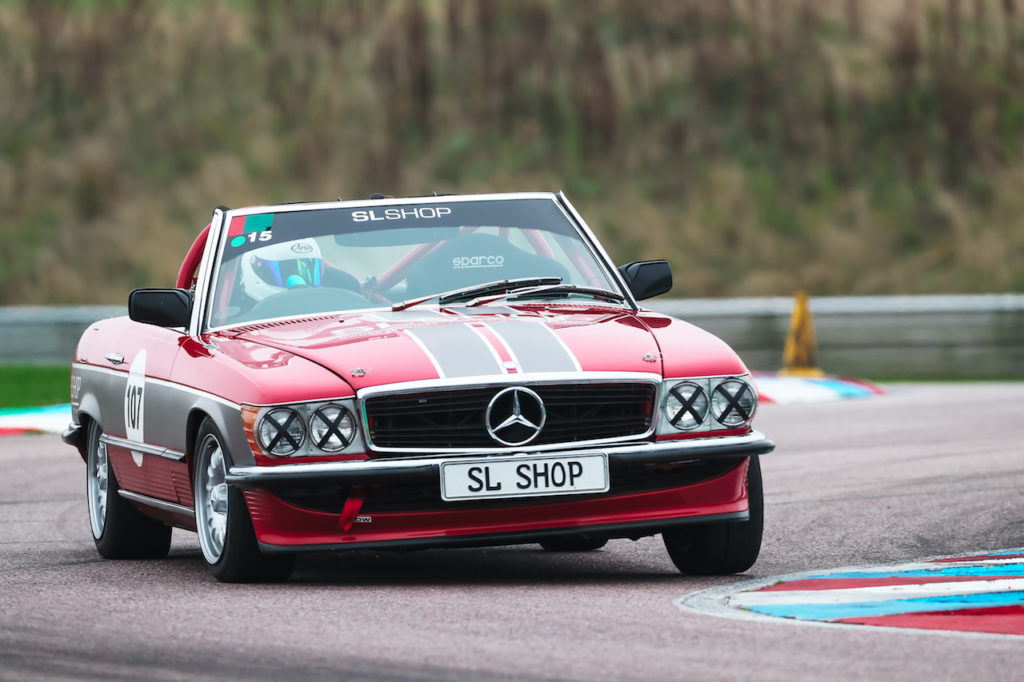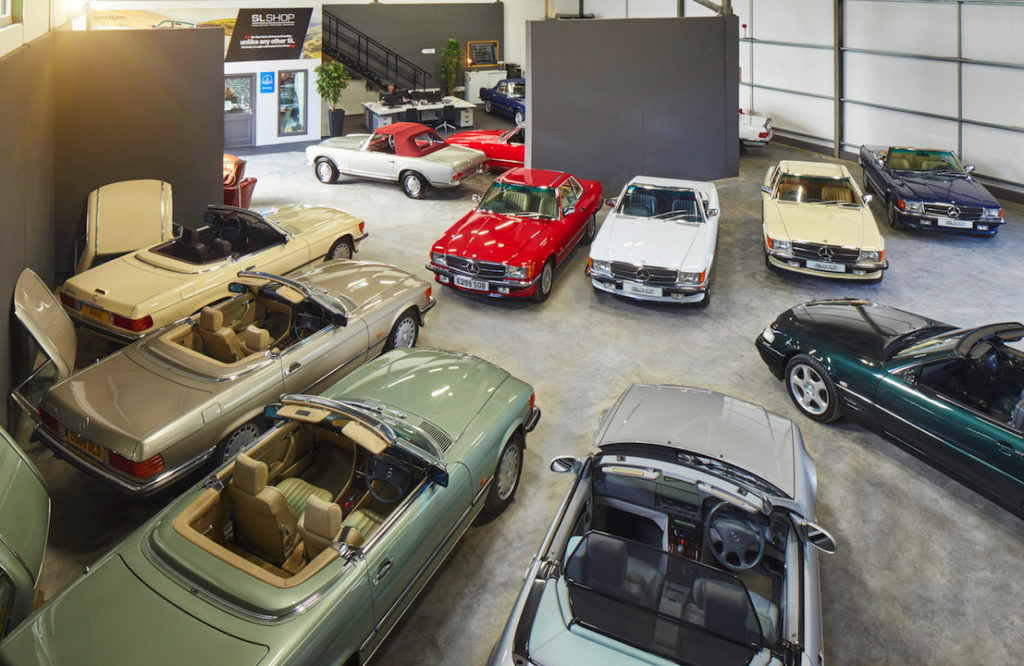 Sample delights from local partners
Gin experts from Shakespeare Distillery will be on hand throughout the day to talk all things gin, as well as a selection of food and fashion outlets from the immediate area.
The day is sure to be an enjoyable outing, a chance to meet like-minded owners around the UK's best selection of classic Mercedes-Benz cars.
CLICK HERE TO CONFIRM YOUR ATTENDANCE
Increase the value it brings you
For every SL owner we have met, the key aspect in ownership and running these amazing motorcars is ensuring that this prized possession remains a joy to use whenever, wherever and however; protecting and increasing its value over time.
As the World's largest specialist in classic SL's we have drawn upon our experience with our customers, with hundreds of cars and thousands of hours behind the wheel and under the ramp to develop CARE; a way of engaging a community of owners and protecting the value of their investments as well as enhancing their cars condition, reliability and desirability.
Be the First to Know
We don't mind whether you are in the market for one of our awesome cars or just interested in seeing whats new and whats going on in the market. Pop your details in here to receive updates on all thats "hot" in the showroom.