The SLSHOP recently acquired this rather unique 1958 Mercedes-Benz W180 220S 'Ponton' Race Car.
Built for a former collector and marque expert, this well known car has attended every Goodwood Revival since 2008.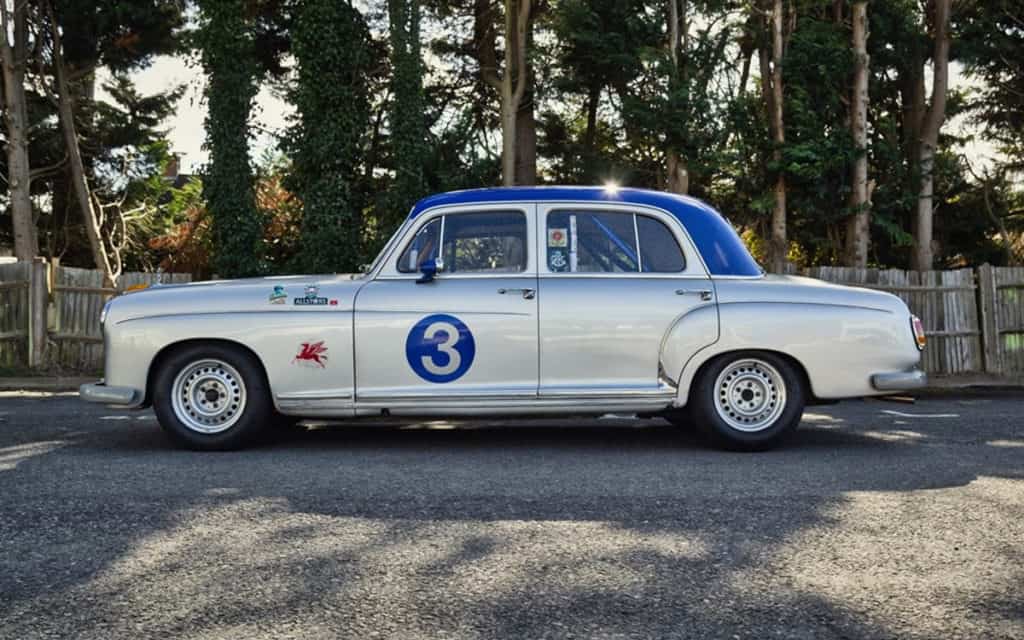 From the factory, this 220S would have featured a 2.2 litre 6-cylinder engine with around 100bhp. The car you see here is powered by a 2.8 litre engine mated to a four speed manual gearbox, which is permitted by the Goodwood rules allowing for an increase in displacement of no more than 25%.
Buying a historic racing car is a bit like owning a listed building – you do not have cart blanche to make changes and modifications. Installing a 5.5 litre V8 engine from an early 2000's E55 AMG is out of the question, the car would fall foul of historic racing regulations and it'd be against the spirit of historic competition!
Despite appearances, this fully prepared racing car is actually road legal.
We have big plans for this car, and intend to compete (and win) in various races in the not too distant future.
The first outing will be on June 29th at the Donington Park, as part of the Vintage Motorsport Festival. We'll be competing in the Touring Greats series, sharing a grid with the sort of cars seen in the photo below.
Some of these small cars pack plenty of horsepower and very little weight, so we'll have our work cut out hunting down a podium finish in the Ponton!
Why not join us on the day at Donington? Come to watch, say hello, soak up the atmosphere and enjoy some classic racing. There's also a classic car show, so anyone arriving in an SL gets exclusive access and parking.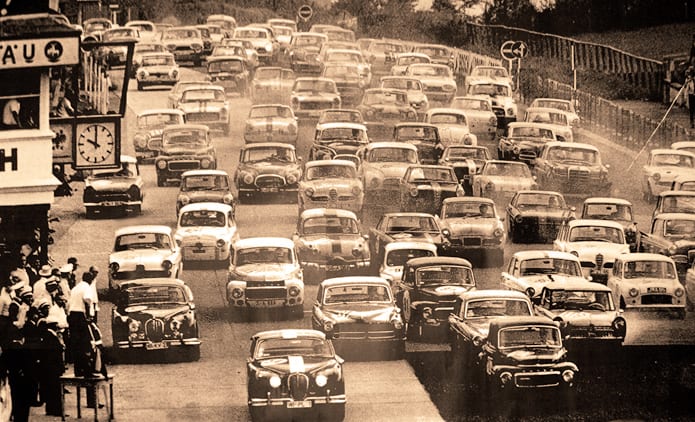 What else do you think we should do with this handsome racer?
Let us know in the comments below.
Increase the value it brings you
For every SL owner we have met, the key aspect in ownership and running these amazing motorcars is ensuring that this prized possession remains a joy to use whenever, wherever and however; protecting and increasing its value over time.
As the World's largest specialist in classic SL's we have drawn upon our experience with our customers, with hundreds of cars and thousands of hours behind the wheel and under the ramp to develop CARE; a way of engaging a community of owners and protecting the value of their investments as well as enhancing their cars condition, reliability and desirability.
Be the First to Know
We don't mind whether you are in the market for one of our awesome cars or just interested in seeing whats new and whats going on in the market. Pop your details in here to receive updates on all thats "hot" in the showroom.