With the Bank Holiday approaching, we've compiled a quick round up of our current stock. We currently have over 40 cars available, so here are our 'choice cuts' to suit every taste.
This is a snapshot of our current roster of available cars, browse the complete showroom here.
The early car
1985 Mercedes-Benz R107 380SL (Stock Number 2059)
Light Ivory with Java light beige Leather
A wonderful colour combination that suits the early style perfectly. Light paintwork with beige interior over 'Mexican Hat' alloy wheels make this SL look every inch the icon.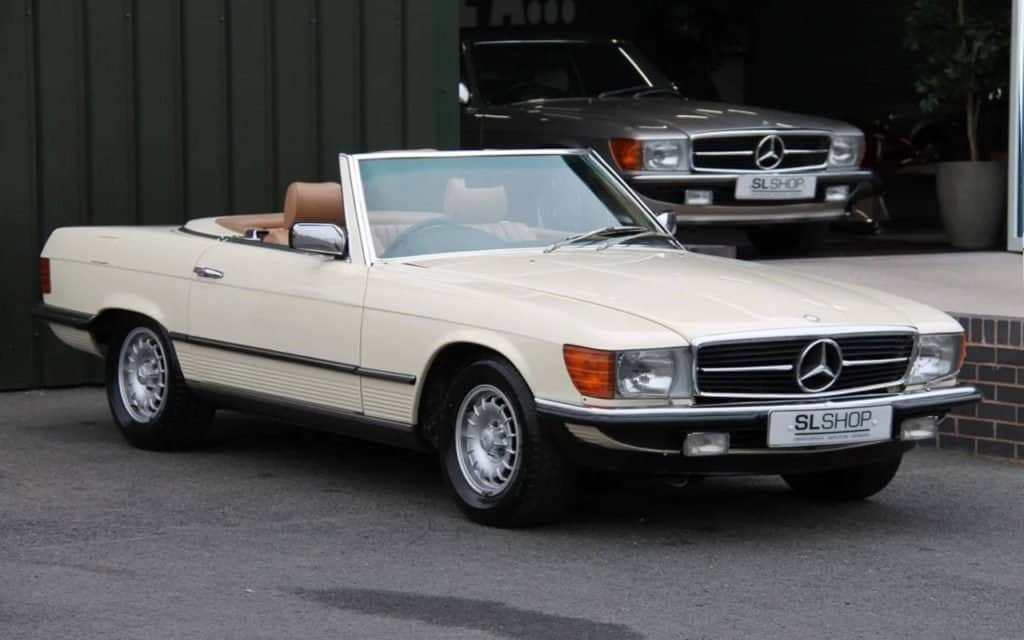 The late car
1988 Mercedes-Benz R107 500SL (Stock Number 2104)
Pine Green with Mushroom Leather
A high specification 5.0 litre V8, matched with a rare colour and gorgeous interior makes this SL a superb choice. Pine green is a fantastic colour for a late R107, a shade we really don't see often at all.
Trivia: If you want to get really technical about it (and of course we do) then Pine Green was only available for the last 3 years of production. Other green colours used by the R107 and named after trees were Cactus, Forest, Reed, Thistle and Willow.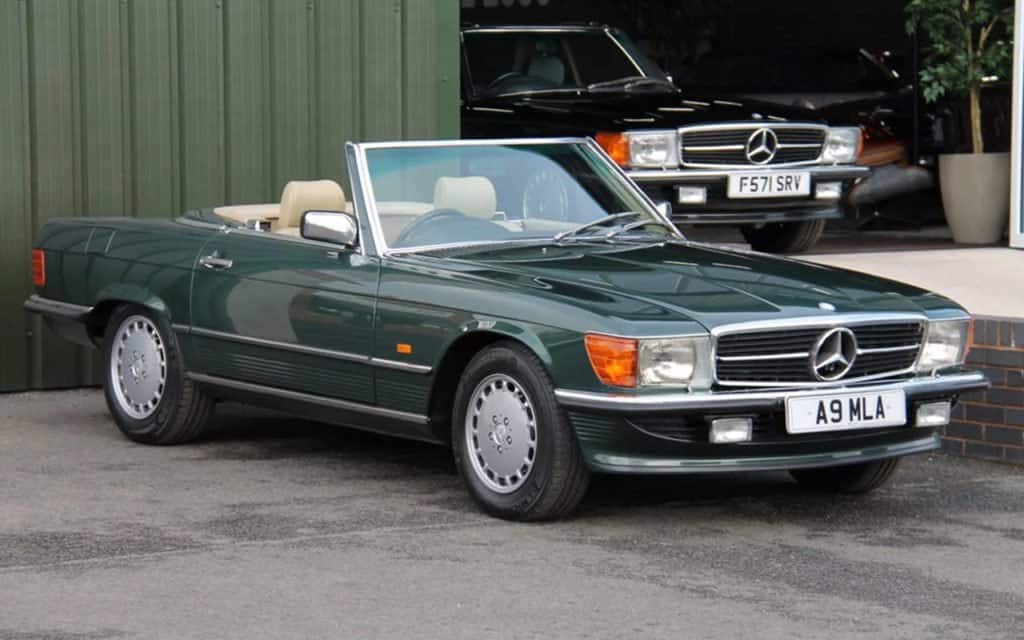 The collector car
1989 Mercedes-Benz R107 300SL (Stock Number 2109)
Signal Red with Mushroom MB Tex
Showing just 1,900 miles, this 'end of the line' 300SL is an exceptional find even by our own exacting standards. Every collector should have a 300SL and this is about as 'factory fresh' as you will ever find. It also happens to be in a highly coveted colour combination. Don't miss this one.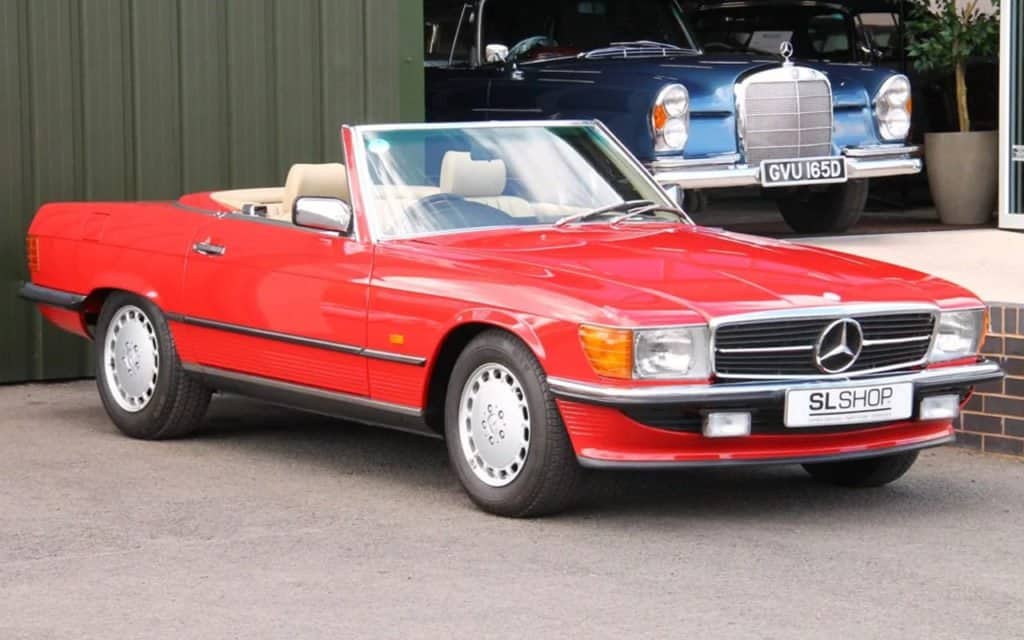 The Investor Car
1989 Mercedes-Benz R107 420SL (Stock Number 2105)
Signal Red with Mushroom Leather
This super low mileage car shows just 1,400 miles covered by one owner. Indeed it is so original that the car is even accompanied by it's original, factory fitted tyres for show purposes. Quite simply, ready to be shown.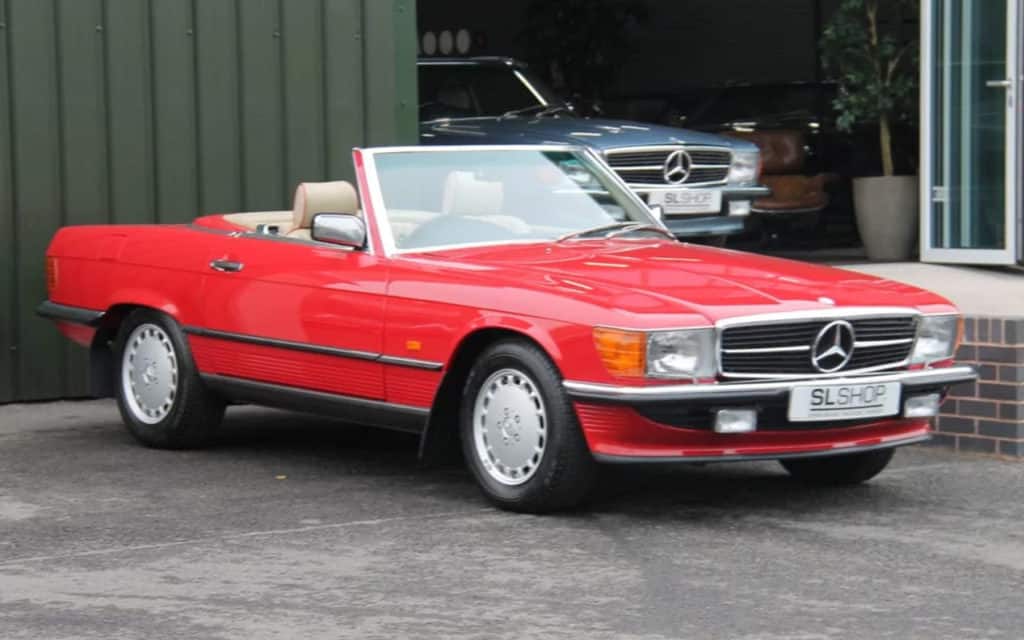 The car to be driven
2001 Mercedes-Benz R129 SL500 (Stock Number 2072)
Black with Black Heated Leather
One of the very last R129s, in timeless 'black on black' with heated leather. Simply divine, a proper motorcar and a perfectly respectable, usable classic. Get out there and enjoy it!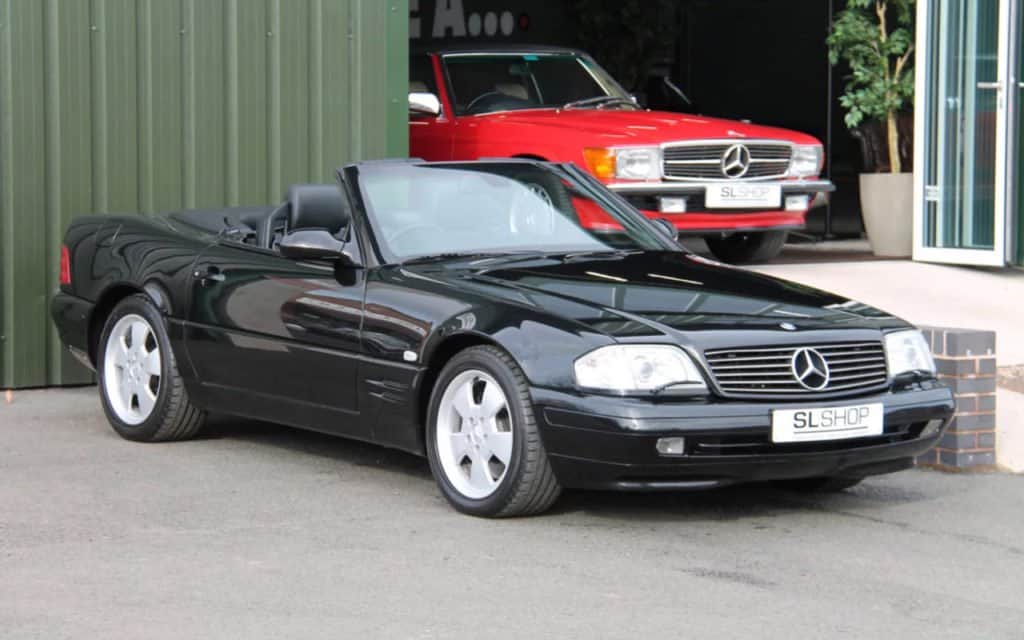 The car to impress
1964 Mercedes-Benz 220 SE Convertible (Stock Number 2044)
Midnight Blue with Grey Leather
The epitome of 1960s glamour and a status symbol for all time, this simply fabulous 220 SE convertible looks incredible at any speed… although it is most impressive when wafting around at 7mph, giving the driver a chance to enjoy the look of awe from gobsmacked bystanders. It wears it's whitewalls well.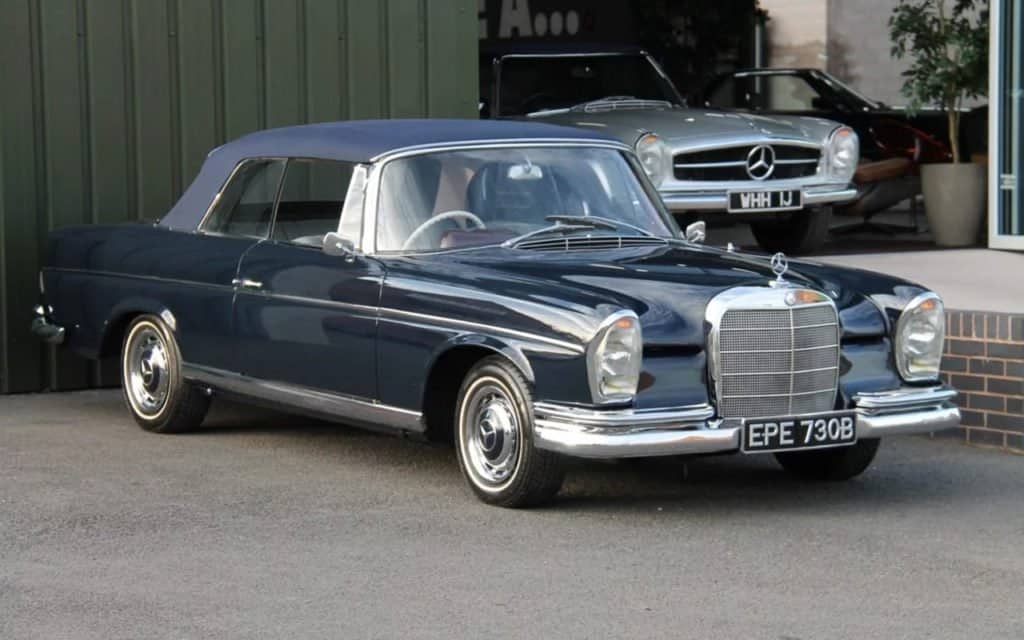 The car to take your friends
1976 Mercedes-Benz 450SEL Saloon (Stock Number 2029)
Light Ivory with Black Leather
The same price as a used BMW 5 Series but with far more style, sophistication and character – without the depreciation. Incredibly rare in this condition and very smart transport for four, so why not?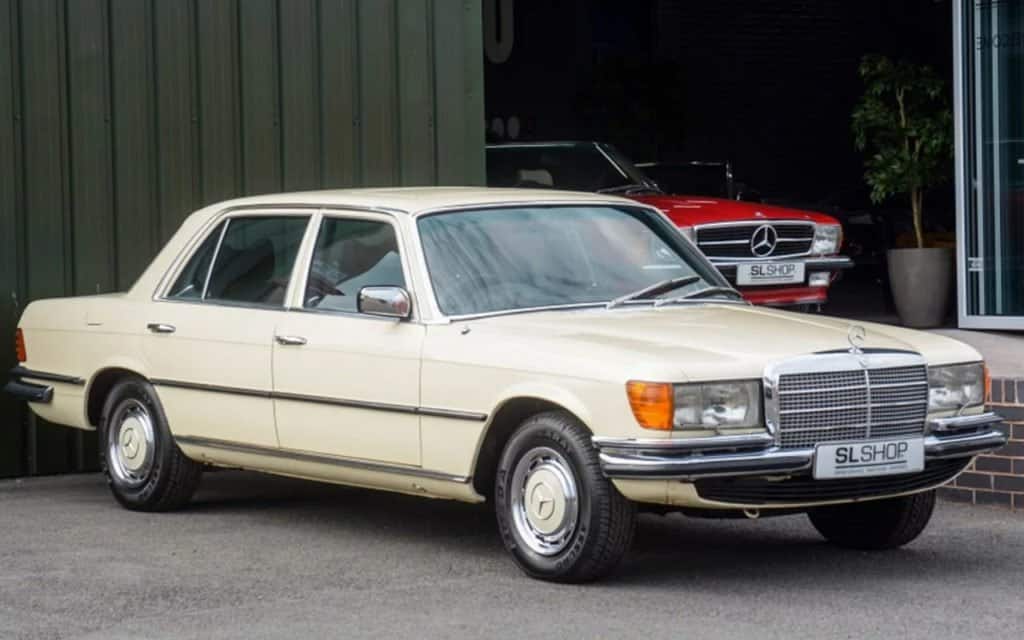 This is just a small selection of currently available cars, browse our showroom here.
Looking to sell your classic Mercedes-Benz SL? We are always interested in hearing about 190, 113, 107 and 129 models. If you have a car for sale or know of one we may be interested in, please contact Bruce.
Thanks for reading.
Increase the value it brings you
For every SL owner we have met, the key aspect in ownership and running these amazing motorcars is ensuring that this prized possession remains a joy to use whenever, wherever and however; protecting and increasing its value over time.
As the World's largest specialist in classic SL's we have drawn upon our experience with our customers, with hundreds of cars and thousands of hours behind the wheel and under the ramp to develop CARE; a way of engaging a community of owners and protecting the value of their investments as well as enhancing their cars condition, reliability and desirability.
Be the First to Know
We don't mind whether you are in the market for one of our awesome cars or just interested in seeing whats new and whats going on in the market. Pop your details in here to receive updates on all thats "hot" in the showroom.