Mercedes-Benz R 107 SL and SLC Rear Valance Panels from The SLSHOP
The Mercedes-Benz R 107 SL has a three-piece rear valance, originally made of steel or aluminium. Steel was used for the large majority of cars, however the SLC used 'lightweight' aluminium panels. Essentially, unless you've got valid reason to believe otherwise… your car had steel valance panels.
For many years, both steel and aluminium valance panels were impossible to obtain, so we developed our own GRP (fibreglass) items.
These panels really finish off the car, and are often an easier option than repairing damaged or worn originals. They fit using our R 107 SL Valance Panel Fitting Kit.
All our panels are supplied unpainted, ready for the colour of your choice.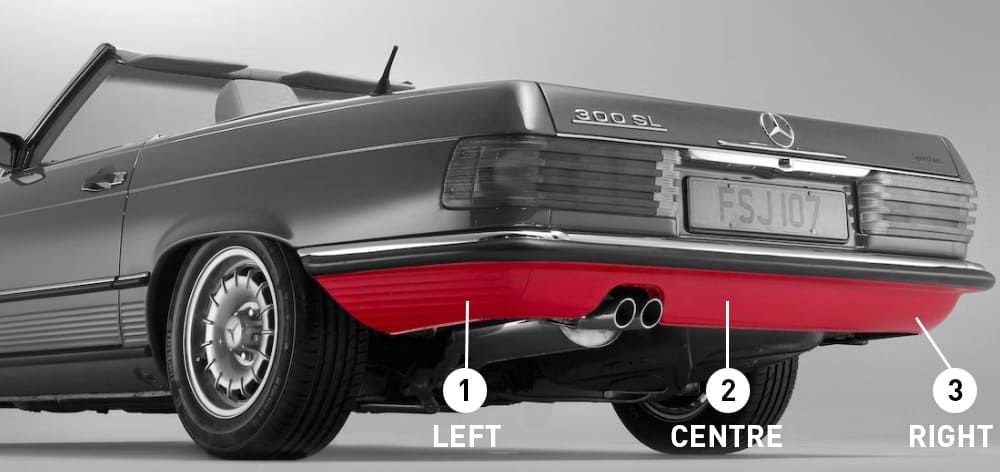 See the list below and follow the links to buy your parts in our store.
Rear Valance Panels in GRP (fibreglass):
107.0222 – Centre (1078850525)
107.0221 – Left (1078850325)
107.0220 – Right (1078850425)
Rear Valance Panels in Steel:
107.1178 – Centre (1078850525)
107.1176 – Left (1078850325)
107.1177 – Right (1078350425)
Rear Valance Panels in Aluminium
107.1026 – Centre – (1078851325)
107.1024 – Left (1078851525)
107.1025 – Right (1078851625)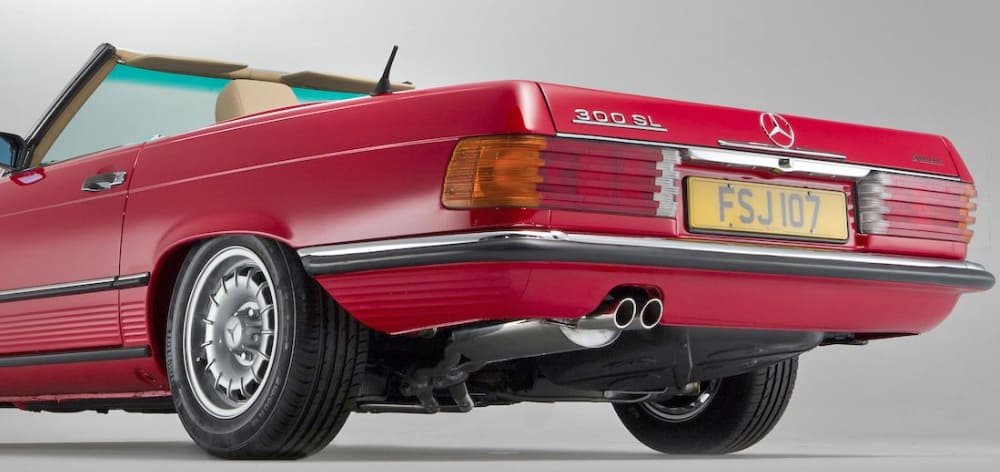 Increase the value it brings you
For every SL owner we have met, the key aspect in ownership and running these amazing motorcars is ensuring that this prized possession remains a joy to use whenever, wherever and however; protecting and increasing its value over time.
As the World's largest specialist in classic SL's we have drawn upon our experience with our customers, with hundreds of cars and thousands of hours behind the wheel and under the ramp to develop CARE; a way of engaging a community of owners and protecting the value of their investments as well as enhancing their cars condition, reliability and desirability.
Be the First to Know
We don't mind whether you are in the market for one of our awesome cars or just interested in seeing whats new and whats going on in the market. Pop your details in here to receive updates on all thats "hot" in the showroom.