Mercedes-Benz R 107 SL and SLC Interior Wood Panels from The SLSHOP
Being a luxurious grand tourer, the R107SL is adorned with lashings of wood and chrome. Developed in the chrome-heavy 1960s but sold through the 1970s and 80s, the SL actually employs clever use of it's jewellery. To look at the car from a distance, it isn't immediately obvious just how many chrome and wood pieces make up the complete picture!
We offer a complete range of interior wood components for your SL.
Use the links below to navigate to the parts that you require.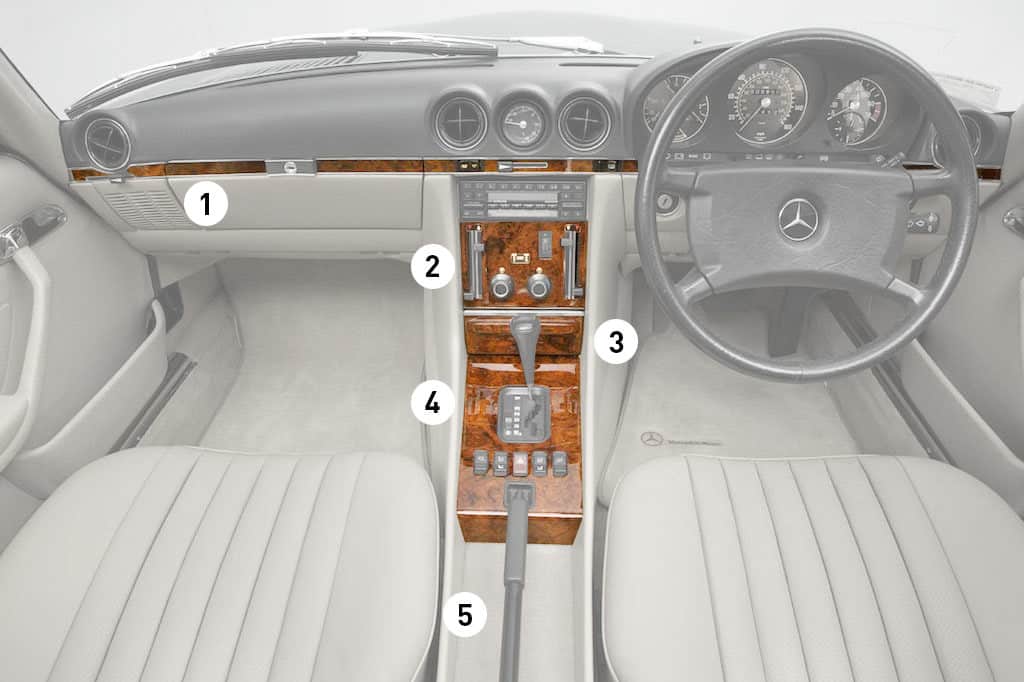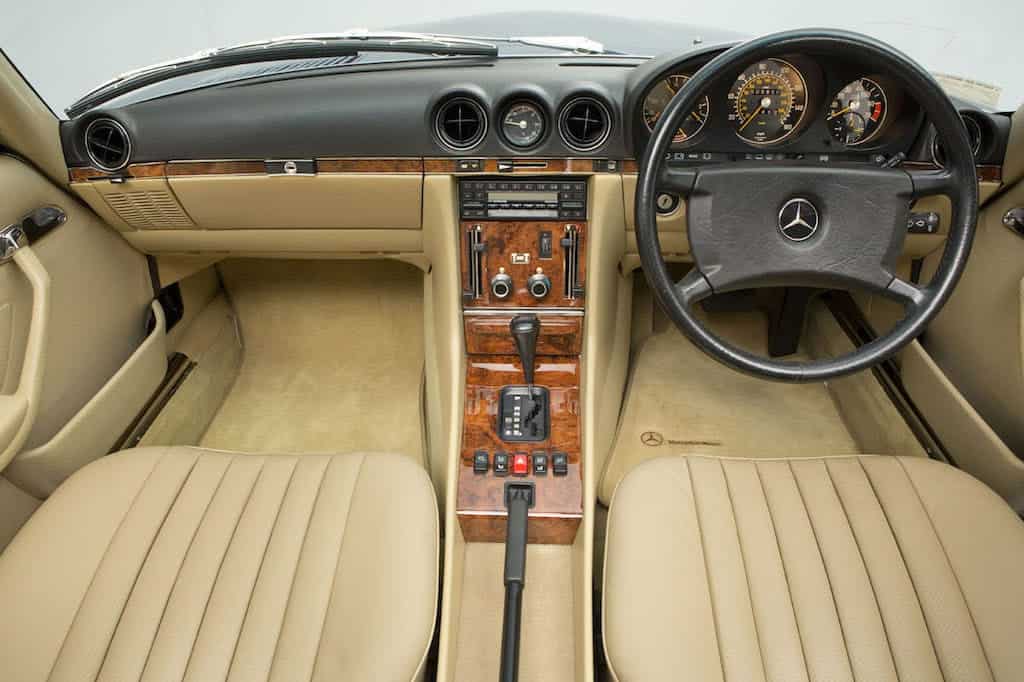 Increase the value it brings you
For every SL owner we have met, the key aspect in ownership and running these amazing motorcars is ensuring that this prized possession remains a joy to use whenever, wherever and however; protecting and increasing its value over time.
As the World's largest specialist in classic SL's we have drawn upon our experience with our customers, with hundreds of cars and thousands of hours behind the wheel and under the ramp to develop CARE; a way of engaging a community of owners and protecting the value of their investments as well as enhancing their cars condition, reliability and desirability.
Be the First to Know
We don't mind whether you are in the market for one of our awesome cars or just interested in seeing whats new and whats going on in the market. Pop your details in here to receive updates on all thats "hot" in the showroom.