Stock Number:

00001

Make / Model:

In preparation / Coming Soon
Here we showcase a sneak preview of the exceptional Mercedes-Benz models which will soon be for sale.
To reserve any of these motor cars before they come to market please contact Bruce Greetham on 01789 337070 or [email protected]
Mercedes-Benz Pagoda 113 SL cars coming soon:
#TBC – Mercedes-Benz 280SL Pagoda (W113) RHD, White with Black Leather
#TBC – Mercedes-Benz 280SL Pagoda (W113) RHD, Red with Black Leather
#TBC – Mercedes-Benz 230SL Pagoda (W113) LHD, Midnight Blue with Cream
#TBC – Mercedes-Benz 230SL Pagoda (W113) LHD, Silver with Red Leather
Rare Manual Gearbox
#TBC – Mercedes-Benz 250SL Pagoda (W113) RHD, Red,
California model, A superb entry level Pagoda, fitted with later 280SL engine, one to be used.
Mercedes-Benz R107 SL cars coming soon:
#TBC – 1989 Mercedes-Benz 300SL (R107) RHD, Impala Brown with Beige Leather and Brown Fabric Roof, 66k miles
1 owner from new, Heated Seats, Rear Seats, Cruise Control, Outside Temp Gauge, 66k miles full MB history
#TBC – 1988 Mercedes-Benz 420SL (R107) RHD, Signal Red with Black Leather, 96k miles
Superb drivers car. Rare 420SL in iconic Red and Black.
#TBC – Mercedes-Benz 420SL (R107) RHD, Anthracite Grey with Cream Leather, 0 miles
The subject of a recent concours quality restoration…. breathtaking.
#TBC – Mercedes-Benz 300SL (R107) RHD, Diamond blue with Blue Leather, 103k miles
A car known to SLSHOP for some time, sold by us previously and now returning to find a new custodian.
Mercedes-Benz R129 SL cars coming soon:
#TBC – 1994 Mercedes-Benz SL500, RHD, Silver with Black Leather, 43k miles
#TBC – 1994 Mercedes-Benz SL500, RHD, Black with Mushroom Leather, 86k miles
Other classic Mercedes-Benz models coming soon:
#TBC – 1961 Mercedes-Benz 220 SEb Coupe LHD, Blue with Red Leather
Concours Restoration. Simply Stunning.
#TBC – 1972 Mercedes-Benz  280SE 3.5 Saloon, Astral Silver with Blue Roof and Black MB Tex Interior
More details to follow.
Why Choose SLSHOP?
Is it our unrivalled experience with three generations of SL? Is it our attention to detail, our award winning quality? Is it our selection of hand picked, superb cars for sale? Is it the family feel, the friendly faces and consistency of our work? Most people say it's all of these things.
A classic car offers a world of opportunities – it is an invitation to explore the open road and share life-affirming experiences with like-minded individuals.
Where will your Mercedes-Benz take you?
Bulkhead Corrosion
Although the R107 is renowned for build quality, there is one chink in the armour - the bulkhead. Many cars that present well from the outside are hiding internal rust. Water from outside the car should drain out through specially designed channels, but over time, these become blocked forcing water inside the car. Once water has breached the blower motor cover in front of the windscreen, it slowly wreaks havoc from inside out. This delicate area did not have rust protection from the factory, and as the metal deteriorates it the water ingress can lead to faulty electrics, damp carpets and musty smells inside the cabin.
All our cars come with a 36 month bulkhead warranty.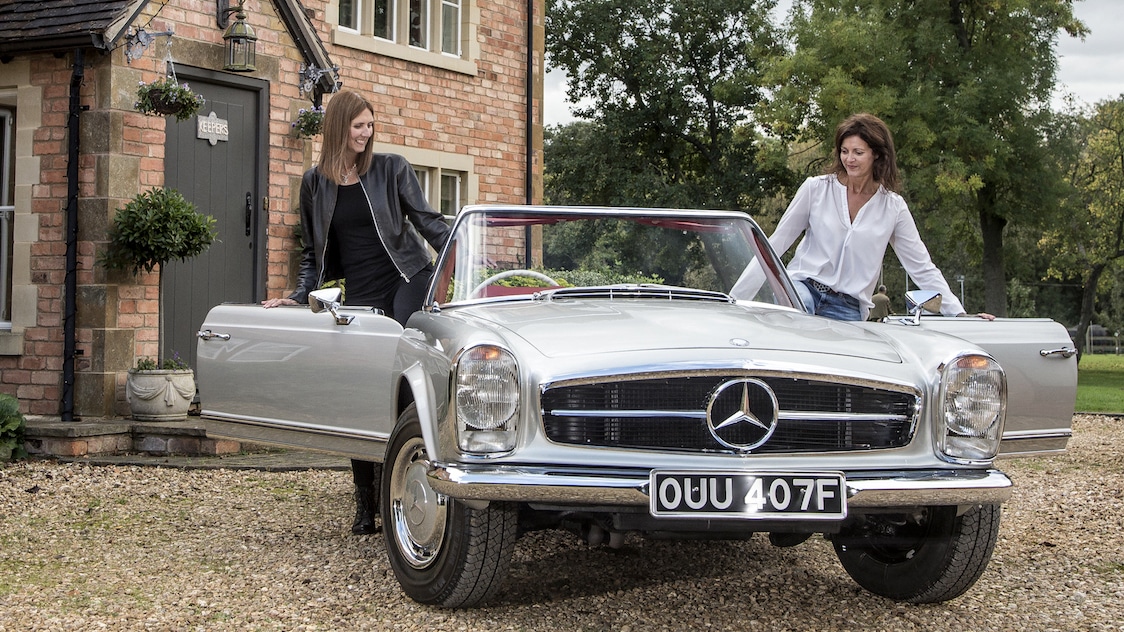 Next Steps: Experience
We believe in the capabilities of these classic cars, and want our customers to get out and use them. Welcome to Experience from The SLSHOP, aimed at helping you get more out of your classic Mercedes-Benz. We offer a number of trips, tours and events in the UK and abroad. See you there!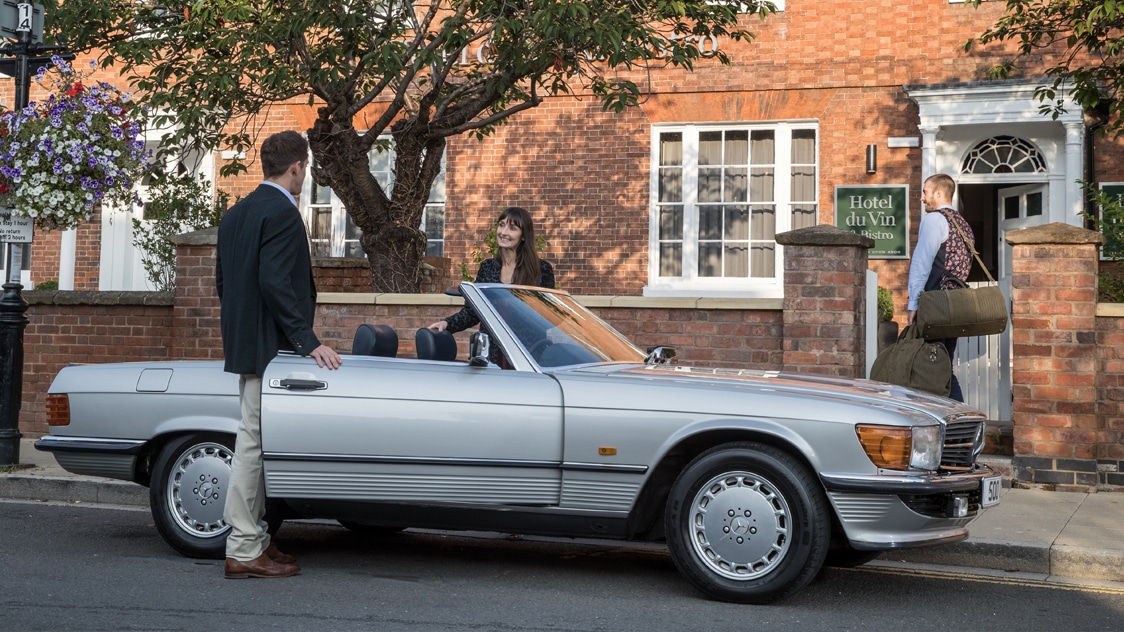 Next Steps: 24hr Test Drive
Tempted by an R107 SL but not sure if it's for you? Fancy trying a weekend at the wheel before you dive in? We offer a 24hr test drive through our hire business. Hire a classic Mercedes-Benz for a day or longer, and if you subsequently buy a car from our showroom, we will refund the entire hire fee. What are you waiting for?
Be the First to Know
We don't mind whether you are in the market for one of our awesome cars or just interested in seeing whats new and whats going on in the market. Pop your details in here to receive updates on all thats "hot" in the showroom.