1972 Mercedes-Benz 350SL (R107) #2193 Champagne Metallic with Bamboo MB Tex
Stock Number:

2193

Make / Model:

Mercedes-Benz / 350SL (R107) with Bamboo MB Tex

Mileage:

55000

Interior Colour:

Contrasting Bamboo MB Tex

Year:

1972

Price:

£39,995
Interested in this car then call us now on 01789 337070
1972 Mercedes-Benz 350SL (R107)
Beige Metallic (462) with Contrasting Bamboo MB Tex Interior (167)
Road Tax Exempt. ULEZ Exept.*
The first stamp printed in the service book of this splendid 350SL is dated June 7th 1972, making this one of the earliest R107 examples we have hosted in the showroom. It was registered on 17th August 1972.
Sitting in it's period correct and original chrome wheel trims, the car looks markedly different to the later post 1986 cars with their flat face alloy wheels and revised valances. These early cars are gaining in popularity, and it gives us great pleasure to re-homing early cars at a greatly increased rate than we have done in recent years. As Pagoda values and demand have increased, collectors, investors and enthusiasts are now starting to look at the early R107 and the more '1970s' the colour combination the better…!
With it's beige metallic paintwork and two-tone tan interior, there can't be a colour swatch that better suits an early R107 than this.
Finding an early R107 SL of this calibre is a difficult task. Early cars in any condition are getting hard to source, so a 1972 car with such a pleasing interior, no headrests and both door mirrors intact is really quite the find.
An original book pack accompanies the car, being notable different to the style usually found in later years. A tan leather contains the original instruction books for the car and for the audio equipment. The car does benefit from a modern CD player head unit by Blaupunkt, a tasteful modification.
Service stamps indicate this car was cared for by Jacksons of Jersey up until 1989 when it showed 28,584 miles, then by Falles Garage until 1998 when the car indicated 46,500 miles. After this the car moved to Ireland, with a service marked at 51,848 miles in 2015 but with only a signature and no stamp. Maintenance between 2015 and the present day is detailed by receipts and invoices within the leather folder.
Prior to it's arrival in our showroom this car has undergone significant work, with bills on file reaching almost £10,000 for tasks completed within the last 6 months. This work included waxoyling the bulkhead area, inspecting the timing chain, new exhaust components and a refurbish of the original power steering pump. The car is presented ready to be used and enjoyed by the next owner.
*(All vehicles built on or before 1979 are exempt from road tax, on a one year rolling basis, assuming no further changes to this in forthcoming budgets)
Why Choose SLSHOP?
Is it our unrivalled experience with three generations of SL? Is it our attention to detail, our award winning quality? Is it our selection of hand picked, superb cars for sale? Is it the family feel, the friendly faces and consistency of our work? Most people say it's all of these things.
A classic car offers a world of opportunities – it is an invitation to explore the open road and share life-affirming experiences with like-minded individuals.
Where will your Mercedes-Benz take you?
Bulkhead Corrosion
Although the R107 is renowned for build quality, there is one chink in the armour – the bulkhead. Many cars that present well from the outside are hiding internal rust. Water from outside the car should drain out through specially designed channels, but over time, these become blocked forcing water inside the car. Once water has breached the blower motor cover in front of the windscreen, it slowly wreaks havoc from inside out. This delicate area did not have rust protection from the factory, and as the metal deteriorates it the water ingress can lead to faulty electrics, damp carpets and musty smells inside the cabin.
All our cars come with a 36 month bulkhead warranty.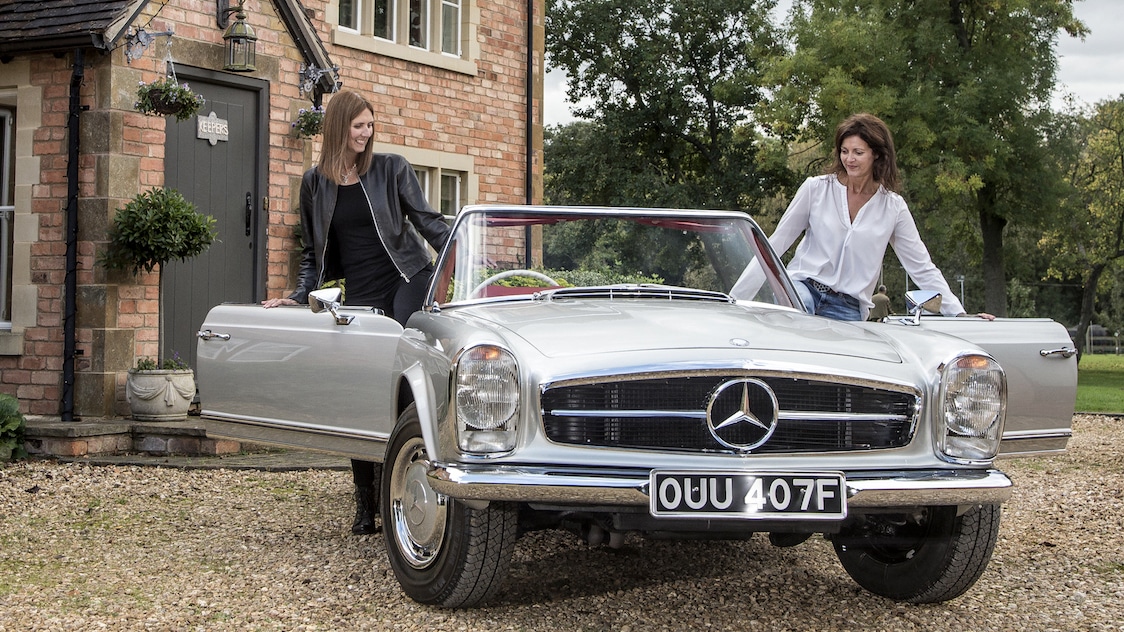 Next Steps: Experience
We believe in the capabilities of these classic cars, and want our customers to get out and use them. Welcome to Experience from The SLSHOP, aimed at helping you get more out of your classic Mercedes-Benz. We offer a number of trips, tours and events in the UK and abroad. See you there!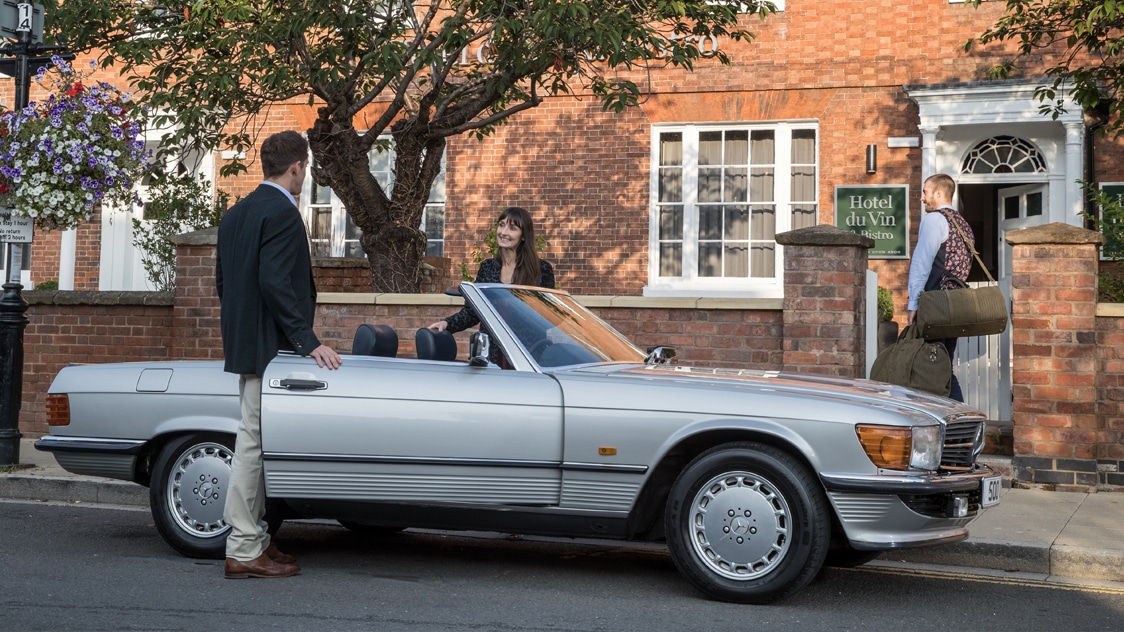 Next Steps: 24hr Test Drive
Tempted by an R107 SL but not sure if it's for you? Fancy trying a weekend at the wheel before you dive in? We offer a 24hr test drive through our hire business. Hire a classic Mercedes-Benz for a day or longer, and if you subsequently buy a car from our showroom, we will refund the entire hire fee. What are you waiting for?
Be the First to Know
Stay up to date with the latest from SLSHOP by subscribing to our newsletters. We update our readers with key announcements, new stories and of course… cars that are fresh into stock. Be the first to know and you might just sneak a car on your driveway before anyone else gets a chance.